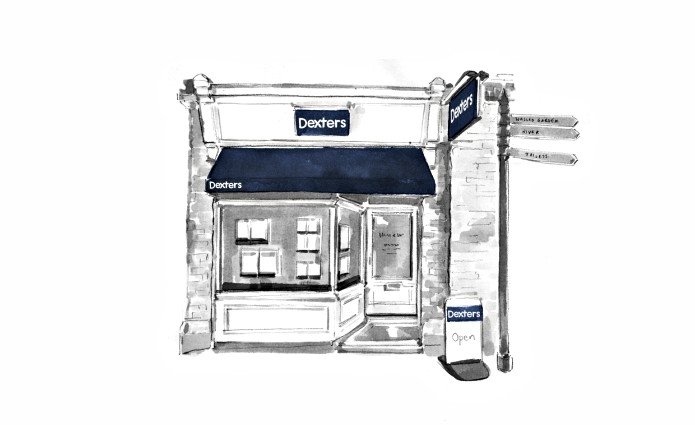 Customer Reviews of Dexters Sunbury Estate Agents
Dexters Sunbury Estate Agents Customers have rated our service as 5/ 5, based on 100 reviews.
We were looking for a local agent to sell our house so we decided to invite Dexters round for a valuation . Nick came round and was very professional and honest about what we could achieve, so we went with them. Then he sent the whole team round( Fadi,Jake & Luke ) to Familiarise themselves with the house, which is a good idea. The house went live on Monday and we had an offer by Thursday. Mostly been dealing with Fadi who has been Responsive and helpfull with any Queries we might of had so far.
Mr.GW Apr 21
We are currently purchasing a house in Lower Sunbury. Fadi has been extremely communicative and helpful throughout the whole process so far. His advice is helpful, informed and we would most certainly recommend him to our friends looking to buy in the Sunbury area.
Ms.SB Apr 21
Fadi has been very helpful and understands well what kind of house we are looking for. He is very quick in finding the answers to our queries and has been keeping us up-to-date with any changes. As we are not local to the area he also helped us know the Sunbury area better. We feel in safe hands for our search of new home.
Ms.S Mar 21
I have recently put my house on the market with Dexters in Sunbury, the service has been entirely professional from the initial valuation with Nick, to the photo taking process and the visit of the team members prior to the house going on the market. I was impressed by how personable and enthusiastic the team was to sell the house and that must have shined through as we many viewings organised within a matter of hours of the house going on the market. As we received offers from potential buyers, Fadhi in particular, walked us through in detail helping us to make the right decision. This proved helpful as we achieved a price above asking. Thanks to the team at Dexters for providing great a service and more importantly achieving an above expectations result.
Mr.KW Mar 21
Very profession and personalised service provide by the Dexters team. Fadi was quick to respond to our queries and was patient throughout the process. Overall a great experience.
Ms.AC Mar 21
I have sold two houses through Dexters and wouldn't use anyone else. They are head and shoulders above their competitors, they have the client base to get many viewings booked in which ultimately results in a quick sale for the price you want to achieve. Very impressed by them!
Ms.MS Jan 21
Fadi was superb throughout on the sale of our property, very professional and kept us well informed during each stage of the sale. Highly recommended.
Mr.LB Dec 20
I had a great experience when purchasing a property in the local area. Fadi was our contact at Dexters, and he was professional, reliable and knowledgeable. Highly recommended.
Mr.LH Dec 20
Luke found us the perfect buyer for our house, he has kept us up to date, and been supportive and helpful throughout the process. He has a positive professional attitude and nothing is too much trouble and we would recommend him and Dexters Sunbury.
Ms.HM Dec 20
I have used Dexters to sell my property recently and have been satisfied with the service. Luke was great at arranging a good number of viewings and kept me well informed. They found me a buyer and I'm looking forward to completing the process with them.
Ms.CF Dec 20