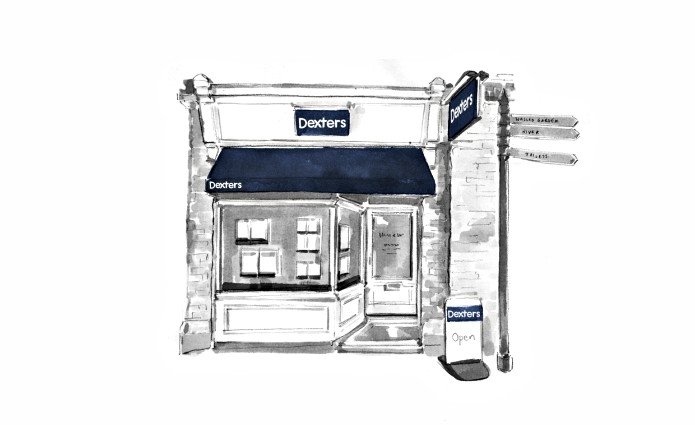 To see points of interest and information on local schools, please use the buttons at the bottom of the map.
Customer Reviews of Dexters Sunbury Estate Agents
Dexters Sunbury Estate Agents Customers have rated our service as 5/ 5, based on 104 reviews.
It's been absolutely a pleasure dealing with Dexters, especially Luke, who has been a star. You get personalised service, and honesty when its much needed. Luke has been very responsive and helped us immensely in our search for buying a home. He has availed himself out of hours and provided the much needed flexibility with the appointments. Even if we don't conclude a purchase with Dexters/Luke Boyd, I would recommend him every day and twice on the weekends. Thank you!
Mr.M Jun 21
The Dexters Sunbury team have recently helped us to secure our dream home and I can't recommend them enough! Nick and Fadi have been incredibly kind, helpful, professional and efficient which combined with their expertise and guidance made the process quick, seamless and (almost) stress-free! They really care about the customer which we have truly felt and greatly appreciate the time they have taken out of their busy schedules to support us. Thank you guys!
Ms.HG Jun 21
My first time selling a house in UK for decades. Its changed a lot. I chose Dexter on a recommend from a friend. Luke was the man who has the difficult task of dealing with all my questions and worries. I can heartily recommend Luke's professional and patient manner and quick response to questions.
Mr.SA Jun 21
The guys at Dexters in Sunbury are extremely genuine and are currently working their socks off for my family and I. Having been with another agent first, I feel as though we are now in safe and trustworthy hands with Nick and his team. The pace of our sale completely changed after signing with them. I couldn't recommend them more highly!
Ms.JS Jun 21
We are currently purchasing a house in Lower Sunbury. Fadi has been extremely communicative and helpful throughout the whole process so far. His advice is helpful, informed and we would most certainly recommend him to our friends looking to buy in the Sunbury area.
Ms.SB Apr 21
We were looking for a local agent to sell our house so we decided to invite Dexters round for a valuation . Nick came round and was very professional and honest about what we could achieve, so we went with them. Then he sent the whole team round( Fadi,Jake & Luke ) to Familiarise themselves with the house, which is a good idea. The house went live on Monday and we had an offer by Thursday. Mostly been dealing with Fadi who has been Responsive and helpfull with any Queries we might of had so far.
Mr.GW Apr 21
Very profession and personalised service provide by the Dexters team. Fadi was quick to respond to our queries and was patient throughout the process. Overall a great experience.
Ms.AC Mar 21
Fadi has been very helpful and understands well what kind of house we are looking for. He is very quick in finding the answers to our queries and has been keeping us up-to-date with any changes. As we are not local to the area he also helped us know the Sunbury area better. We feel in safe hands for our search of new home.
Ms.S Mar 21
I have recently put my house on the market with Dexters in Sunbury, the service has been entirely professional from the initial valuation with Nick, to the photo taking process and the visit of the team members prior to the house going on the market. I was impressed by how personable and enthusiastic the team was to sell the house and that must have shined through as we many viewings organised within a matter of hours of the house going on the market. As we received offers from potential buyers, Fadhi in particular, walked us through in detail helping us to make the right decision. This proved helpful as we achieved a price above asking. Thanks to the team at Dexters for providing great a service and more importantly achieving an above expectations result.
Mr.KW Mar 21
I have sold two houses through Dexters and wouldn't use anyone else. They are head and shoulders above their competitors, they have the client base to get many viewings booked in which ultimately results in a quick sale for the price you want to achieve. Very impressed by them!
Ms.MS Jan 21