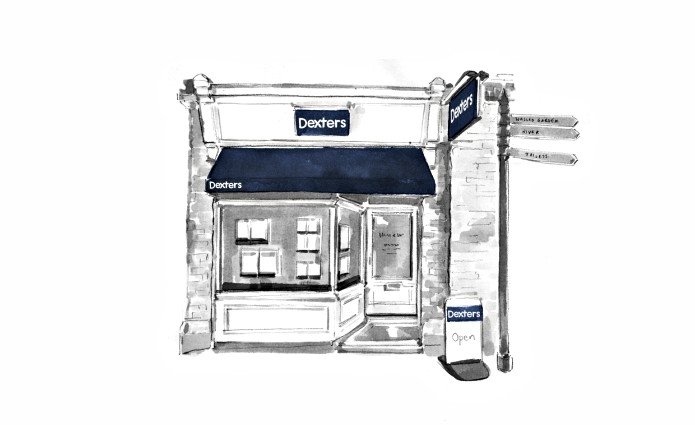 Customer Reviews of Dexters Sunbury Estate Agents
Dexters Sunbury Estate Agents Customers have rated our service as 5/ 5, based on 77 reviews.
Nick has gone above and beyond to get this sale over the line during the tricky lockdown period and change to buyers' circumstances. Excellent communication and support, great mix of approachable and professional - highly recommend.
Ms.AS Jul 20
Nick and the team at Sunbury have been fantastic in helping us sell our property in Sunbury. Before and during lockdown, the service was helpful, prompt, friendly and transparent with sound advice. We would highly recommend.
Ms.WD Jul 20
I can not recommend Nick and the team at Dexter's enough. Their commitment and dedication to selling what proved to be a challenging property, was second to none. Special mention to Fadi who's service was outstanding and the effort he put in was relentless. They pulled out all the stops and went over and above what I expected of an estate agent. Outstanding.... thank you x.
Ms.VP May 20
Thank you Alex for showing us around the property and getting back to us so promptly with all the questions we had after the viewing of the property, we fell in love and hope we can purchase it.
Ms.BD Apr 20
Jake from Dexters has been fantastic assisting me with my search for a property. A true professional with honesty and sincerity, making the whole process of searching for a property, a truly enjoyable experience. Jake listens to your requirements, yet also comes up with some gem properties that could have easily been overlooked. His enthusiasm and hard working ethic is outstanding and rare. Jake is a true credit to Dexters.
Ms.HI Apr 20
We are in the process of completing purchase through Dexters Sunbury. The experience so far has been smooth and big credit goes to Mike who has been supporting us since day one and following up on every detail. I very much recommend Dexters.
MR.DB Apr 20
Dexters Sunbury has been brilliant trying to find an appropriate property for me to buy in the area. they are very proactive and professional. Fadi in particular was a fantastic aid once we found the right property. He kept me informed all through. He held a clear and transparent communication between us and the owners which was very helpful. he would go the extra mile to make things happen which is rare to find these days. overall I am very satisfied with the service I received from dexters sunbury and would definitely recommend them for any buyers looking around this area.
Mr.FS Mar 20
We highly recommend Dexters Sunbury. We were looking to purchase a house in the area and Mike proved to be an excellent agent. We are impressed with his honesty and his knowledge around the property and the area.
Ms.DP Mar 20
Dexters Sunbury, have been brilliant both helping us to buy our house 5 years ago and selling it recently! The whole team are professional, patient & above all kind. Nothing is too much trouble for Nick, Fadi & the team. Estate agents get a bad rep but these guys are really down to earth & listen. They also know Sunbury & local area like the back of their hands. Would highly recommend Dexters Sunbury.
Ms.KJ Feb 20
Fadi, You are excellent asset for Dexters, I am sure you will sell the house to us. Looking forward to move in soon and we will have party. Good Luck. Just to update that we have bought the house that we looked with Dexters. Dream come true and thanks to everyone at Dexters Sunbury and Hampton team and good to see you all on other day! We are already start to look for another one! Joking!
Mr.TN Jan 20