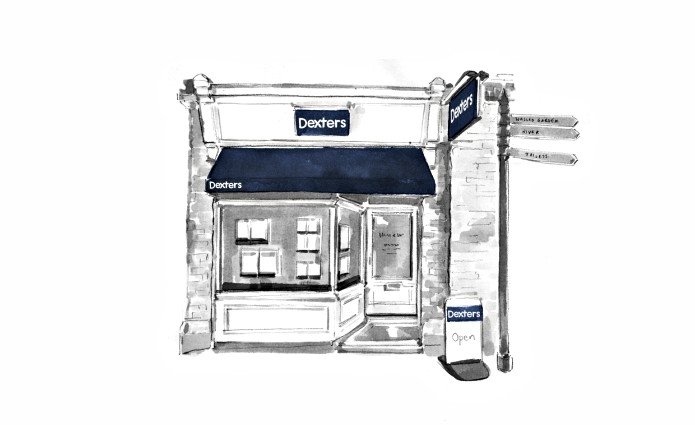 Customer Reviews of Dexters Sunbury Estate Agents
Dexters Sunbury Estate Agents Customers have rated our service as 5/ 5, based on 110 reviews.
I have been really happy with the service I received from Dexters Sunbury. Luke arranged my first and second viewing for the property and gave best viewing experience and also suggested possible changes to the house.Luke always returned the
calls immediately during price negotiations. Luke also recommended Conveyancing and Mortgage broker and his recommendations helped us to take good decisions.Luke experience,expertise helped us to go through house hunting process with ease .I thank and highly recommend Dexters to anyone buying and letting the property..
Mr.SM Aug 21
We have been working with Luke for the purchase of a property in Sunbury. He is very professional, friendly and keeps us up to date with all communication related to this purchase. Will be recommending to others.
Mrs.KH Jul 21
We have just sold our house through Dexters and they have been professional, approachable and have kept us up to date every step of the way. We couldn't recommend them more.
Mrs.NB Jul 21
A very good experience - great communication from and with the team especially Luke who is unfailingly helpful and efficient and pleasant to deal with.
Mr.LB Jul 21
I would thoroughly recommend the Dexters team in Sunbury. They have all been very professional and efficient, as well as friendly and approachable - and patient with me in the rather daunting task of selling my home of 29 years. I was able to accept a firm offer in less than a week of the house going on the market, and although not quite there yet, things are well under way and I have every faith in the abilities of Nick, Fadi, Luke and Jake to reach a successful conclusion on my behalf. It is a pleasure to deal with such a great group, and Luke's communication skills and helpful advice have been very reassuring.
Mr.DR Jul 21
I think very highly of Luke at Dexters. He is very approachable and friendly and found me the flat I am moving into in Lower Sunbury. I also found the rest of his team very helpful and friendly. I would certainly recommend Luke and his team to anyone who wants to buy a property in that area. Luke has been very efficient and helpful and I am sure my move will go smoothly because of him keeping me informed and up to date with everything.
Ms.AM Jul 21
It's been absolutely a pleasure dealing with Dexters, especially Luke, who has been a star. You get personalised service, and honesty when its much needed. Luke has been very responsive and helped us immensely in our search for buying a home. He has availed himself out of hours and provided the much needed flexibility with the appointments. Even if we don't conclude a purchase with Dexters/Luke Boyd, I would recommend him every day and twice on the weekends. Thank you!
Mr.M Jun 21
The Dexters Sunbury team have recently helped us to secure our dream home and I can't recommend them enough! Nick and Fadi have been incredibly kind, helpful, professional and efficient which combined with their expertise and guidance made the process quick, seamless and (almost) stress-free! They really care about the customer which we have truly felt and greatly appreciate the time they have taken out of their busy schedules to support us. Thank you guys!
Ms.HG Jun 21
My first time selling a house in UK for decades. Its changed a lot. I chose Dexter on a recommend from a friend. Luke was the man who has the difficult task of dealing with all my questions and worries. I can heartily recommend Luke's professional and patient manner and quick response to questions.
Mr.SA Jun 21
The guys at Dexters in Sunbury are extremely genuine and are currently working their socks off for my family and I. Having been with another agent first, I feel as though we are now in safe and trustworthy hands with Nick and his team. The pace of our sale completely changed after signing with them. I couldn't recommend them more highly!
Ms.JS Jun 21