Dexters is London's leading Estate Agency
Dexters Chartered Surveyors
Land and development
Commercial property
Managing agents and block management
Leasehold extensions
Freehold purchases
Chartered Surveyor valuations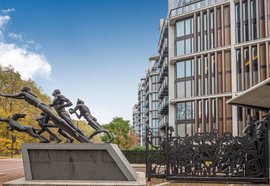 New Homes
With 40 offices in Central London and over 80 across London, Dexters is London's leading Estate Agency. We work for a stellar range of housebuilders advising and selling new property across London.
Mayfair Office covering Central & North London - 020 7590 7299
Richmond Borough & West London Office - 020 8614 1216
South & South West London Office - 020 8674 4555
East & South East London Office - 020 7749 3810
Land and development
Our dedicated team of specialists have a well-established track record in gaining our clients more than the market value for land / development projects and new developments in London.
Mayfair office covering Central & North London - 020 7590 7299
Richmond Borough & West London Office - 020 8614 1216
South & South West London Office - 020 8674 4555
East & South East London Office - 020 7313 3603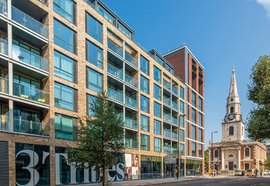 Managing agents & block management
London property professionals
London property professionals
As London's leading Estate Agents, managing over 20,000 residential properties in the capital, Dexters has a specialist Estate and Block Management department to manage buildings across London. We handle all aspects of management and service charge accounting for our clients. The bespoke nature of our services enable us to provide clients with a tailored package, allowing us to manage a variety of developments for Freeholders, Right to Manage Companies and Investment Landlords.
Our experienced and dedicated team of professionals can assist with all aspects of management enquiries including leasehold matters, tenancy related items and asset management.
We take a fresh approach to Property Management and provide a proactive and engaged service to our clients.
Our services
Day to day management of programmed and reactive maintenance
Collection of service charges and ground rents
Preparation of annual income and expenditure accounts
Manage and maintain a 'ring fenced' client account
Retain accounts records in line with the RICS Service Charge Residential Management Code (3rd Edition)
Dealing with leasehold enquiries and lease interpretations
Dispute resolutions
Preparation of 5 year maintenance plans
Project management on major works
Section 20 consultations and project management
Negotiate insurance renewals and dealing with claims within the common parts
Arrange for Fire and Health and Safety inspections and compliance
Carrying out quarterly property inspections
Assisting with the 'Right to Manage' process and collective enfranchisement
Commercial letting and management
In safe hands
Whether you live in a purpose-built block of flats, a converted building or on a mixed use estate, we are able to tailor our management services to suit your needs. With our specialist management teams across London, we can provide a single point of contact for your property and make use of local contractors for maximum service standards and cost efficiency. We aim to ensure your building is not only well maintained but also financially stable.
In addition, we have extensive experience in completing Section 20 consultations and managing cyclical maintenance. Our project management service ensures our complete attention at all times during these major projects to deliver on time and on budget, and we are known for achieving excellent value for money for our clients and providing peace of mind.
Cash flow is a vital part of the equation and our dedicated team of service charge accountants closely monitor all of our accounts to ensure you know where you are at all times.
Contact:
Block management, Mayfair Office, 66 Grosvenor Street, London, W1K 3JL
020 8296 1610
This email address is being protected from spambots. You need JavaScript enabled to view it.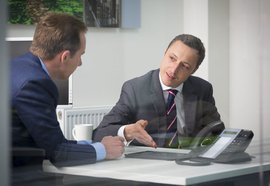 Leasehold extensions
Prime Leasehold Valuations specialises in lease extension valuation and negotiations and as preferred specialists have assisted many clients of Dexters in extending their leases successfully.
Tel: 020 7650 5113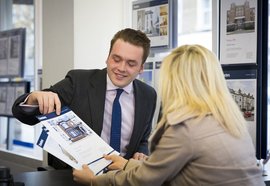 Freehold purchases
Collective freehold purchase (also known as Collective Enfranchisement) is the legal right for flat owners to group together to buy the freehold of the building and the surrounding grounds, car parks etc - Call us for more details.
Tel: 020 7590 7299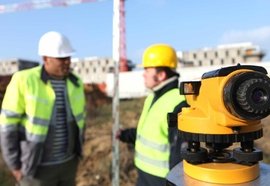 Chartered Surveyors valuations
We are members of the Royal Institution of Chartered Surveyors and uphold their worldwide reputation for integrity and professionalism.
Tel: 020 7650 5113