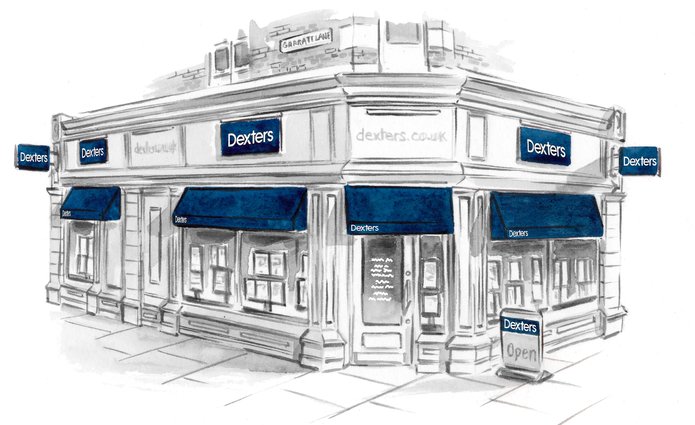 Customer Reviews of Dexters Tooting Estate Agents
Dexters Tooting Estate Agents Customers have rated our service as 5/ 5, based on 15 reviews.
Aidan at Dexters Tooting Estate Agents is a model example of an estate agent - positive, professional and progressive. Aidan was always on hand to respond to calls and consistently progressed our sale by chasing other parties and obtaining feedback from prospective buyers. At the peak of lockdown, Aidan's team came up with innovative ways of marketing our home remotely. We had lots of viewings and received several offers. It goes without saying that we highly recommend Dexters Tooting Estate Agents for property sales and are incredibly grateful to Aidan and his team for managing the sale of our home.
Mrs.PA Aug 21
It was our fortune that we found Madeleine Wells. She was so professional and knowledgeable. What we liked the most about her was that she always remembered what we talked and found the best properties accurately fitting our preference. We met a lot of estate agents throughout the house searching process, but she was definitely the best for her client first approach. We really appreciated to her!!
Mr.KS Aug 21
We put our property on the market with Dexter's recently and the process was quick and efficient, with it already under offer. Having previously sold a property through Richard's team with great results, we already knew the service would be brilliant and definitely weren't disappointed, we'd definitely use them again. Richard, Gaz and Aidan were a pleasure to deal with throughout.
Ms.CP Aug 21
I put my property on the market with Dexters Tooting on their 0% introductory offer. The communication and service has been brilliant. I had 4 viewings and an offer for the full asking price after 3 days of the posting going live online.
Mr.AC Aug 21
It was so lovely to meet Madeleine Wells and Mahenar Al Safar from Dexters Tooting branch! Over the past few months, I have been struggling searching for a new property and have faced many dead ends and rejected offers. This was until I found Madeleine and Mahenar. They both helped me find the perfect home, at an affordable price and located in a lovely area. I could not have done it without them. They are extremely kind, helpful and knowledgeable professionals and have made my experience stress-free. I am so excited to move in this week and to have them as my estate agents!
Ms.AR Aug 21
Dexters Tooting office went above and beyond our expectations. Madeleine Wells gave us the best house viewing and renting experience possible, having been disappointed with other agencies until that moment. She always immediately returned our calls. Furthermore, her recommendations got us through some stressful moments, leaving us relieved to have her support. Her expertise, knowledge, kindness and experience put us constantly at ease. Every situation that we encountered Madeleine rose to the occasion with patience and efficient solutions. I cannot say thank you enough. I highly recommend to anyone in the market to looking to rent!
Mr.YM Jul 21
Had a great experience with Dexters! They were so helpful, friendly and made a stressful situation for me feel easy. Would definitely recommend!
Mrs.LR Jul 21
It has been great to work with Dexters Tooting. They have been extremely professional arranging the visits to the property and ensuring not only us tenants, but future tenants, have a good experience and all process is as smooth as possible.
Ms.BO Jul 21
Great service, found my tenant. Thank you!
Mr.RG Jul 21
Dexters team have been fantastic throughout, pro active and found me a great property. Thank you!
Mr.BJ Jul 21