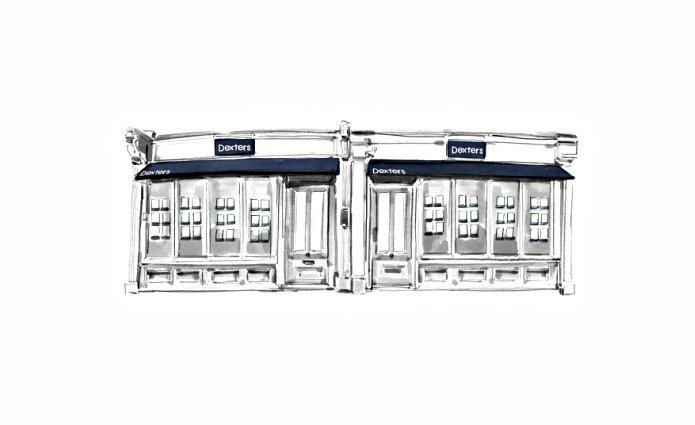 Local property guides
City, Spitalfields, Shoreditch, Hoxton, Haggerston, Tower Hill, Aldgate, Bethnal Green, Bishopsgates, Monument, Whitechapel
Customer Reviews of Dexters City Estate Agents
Dexters City Estate Agents Customers have rated our service as 5/ 5, based on 114 reviews.
I've been looking for a place to rent in East Central London. Henry from the City office was incredibly helpful, professional and polite. He considered my needs and must-haves throughout and was more than happy to negotiate on my behalf, too. I would definitely recommend getting in touch with Henry if you're looking for a property in the City area.
Mr.CG Dec 20
My partner and I needed to move during the pandemic. When we started to look for a house, Chelsea was one of the first agents we contacted. She was really responsive and made our search really easy. To be honest we also made our house choice based on her great help compared to other agents from other companies! After we moved we had a few issues in the house and she arranged everything to get all started ASAP, putting us in contact with the property manager immediately. I would definitely recommend her as she definitely goes for the extra mile when on duty!
Ms.CT Dec 20
Where do I start! From initial contact with Dexters in particular Chelsea, the whole process of finding a new home has been a breeze. Chelsea showed us around the flat we are moving into, and we have had no issues. Chelsea is responsive to emails, has no issues with calling her for advice and went above and beyond to ensure a smooth process. Chelsea was lovely to meet, down to earth and honest, ensuring we got the right flat for us. I've never used Dexters before, and all I can say is that I was impressed every step of the way.
Mr.JA Dec 20
Dexters City is the best agency I have ever dealt with in London so far. Chelsea has helped make the moving process go very smoothly even during these trying times. She is super friendly while remaining professional. Would highly recommend.
Ms.BB Dec 20
I've had a great experience working with my property manager Rebekah. She's quick to respond and helpful in her suggestions. I would highly recommend her!
Ms.ML Dec 20
Jilka is an absolute superstar! Quick personal service, really great attention to detail with our requests. Honestly she found us the perfect flat, better than we could have dreamed! Highly recommend!
Mr.LM Nov 20
Very responsive and careful team from this branch of Dexters, the best that I've ever dealt in London. I've been attended by Chelsea who is always doing an extra mile to respond my requests and find the perfect flat for me and my wife. Truly recommend.
Mr.JTC Nov 20
Henry has recently helped me find a new apartment. His support and responsiveness have been great and made the search a lot easier than expected. I highly recommend Henry and generally Dexters to anyone who is looking to move to a new flat.
Mr.JA Nov 20
Henry has been really helpful so far with my property search - great communication and professional.
Mr.SL Nov 20
I have been dealing with Jilka, from the moment I told her what I am looking for she has been on the ball. She found me the most perfect flat within a day and has been helpful every step of the way. She has taken away the stress of moving and I'm so grateful. I would definitely recommend Dexters.
Mr.AK Nov 20