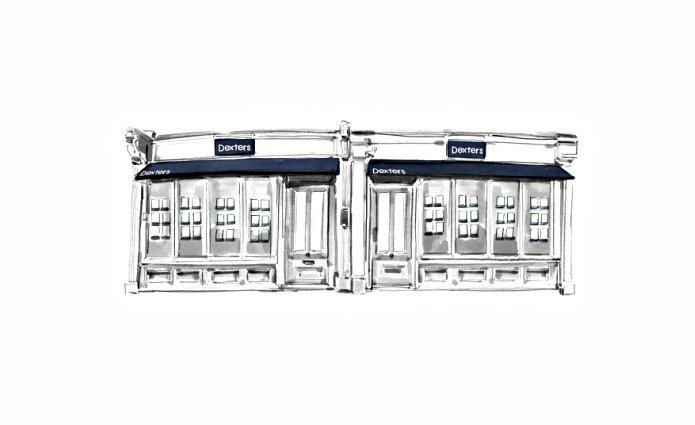 Local property guides
City, Spitalfields, Shoreditch, Hoxton, Haggerston, Tower Hill, Aldgate, Bethnal Green, Bishopsgates, Monument, Whitechapel
Customer Reviews of Dexters City Estate Agents
Dexters City Estate Agents Customers have rated our service as 5/ 5, based on 96 reviews.
We would like to thank Chiswick Dexters staff especially to Kate, for their support and help for our entire process of moving. Kate enabled a positive negotiation with the landlord, provided professional advice of our rights as tenants, helped us through the paperwork step-by-step and has been always available to answer questions, during the day, evenings and even weekends. It was a great experience. Definitely recommend.
Mr.BS Apr 20
Assistance from Billy was/is top notch! On top of things. Got me details and appointments immediately and was very professional through out the process.
Ms.JH Apr 20
Thank you to Jilka - always easy to contact and willing to help, very quick process.
Mr.TJ Apr 20
I am looking for a flat near Liverpool Street Station. Chelsea from Dexters is very friendly and extremely helpful. She understood my needs and always updated me. Thank you very much and highly recommend.
Ms.LL Mar 20
I have been looking for a one bed flat in East London. Billy from Dexters city has been extremely helpful and definitely understood my needs and requirements. He followed up and updated me whenever needed. He is also very fair and honest in regards to the terms, conditions and offers. Highly recommend this agent and agency.
Mr.SI Mar 20
Jilka helped me and my family to find an apartment in London (we came from Amsterdam). The situation was a bit complicated and last minute. I have to say: she helped me perfectly. She came up with different solutions and was very motivated to help me. Even on a Sunday she was available! So if you are looking for help when moving to London: better call Jilka!
Mr.BT Mar 20
We have been really impressed by the full Team at Dexters. All have been professional and enthusiastic in all of their dealings with us. Jilka found us great tenants in no time at all. She has been excellent at communicating throughout, and very helpful in resolving issues in a timely manner. She is highly knowledgeable, very friendly and provides a great service.
Ms.SJ Feb 20
Nothing but a positive experience working with the Dexters team when me and my friends were looking for a flat when we moved to London.
Mr.JE Feb 20
I have been letting through Dexters City Office for the past year. The service I have received from Oliver and Keeley has been understanding, helpful and very responsive to any concerns that my flatmate and I have had. Would definitely recommend using them in the future.
Mr.WA Jan 20
Dexters has been managing my property for many years now. Key to my positive experience is Keeley who overseas it and is a thoughtful, consistent and prompt communicator. The usual issues that arise with renting a property have been resolved quickly and efficiently. This is important as an overseas landlord. She is considered and considerate in her approach, and very professional. Thank you, Keeley.
Mr.DP Jan 20