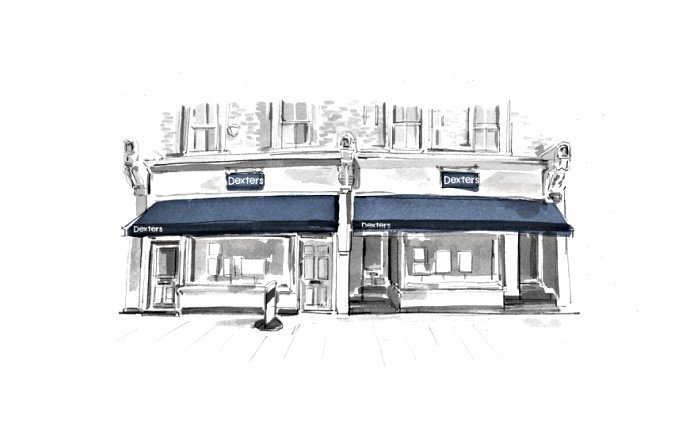 To see points of interest and information on local schools, please use the buttons at the bottom of the map.
Customer Reviews of Dexters Notting Hill Estate Agents
Dexters Notting Hill Estate Agents Customers have rated our service as 5/ 5, based on 121 reviews.
Joe N is an amazing guy to work with. He is literally available 24 hrs on his mobile, it's never too late to text him! He did his best in trying to help me and would let me view a property on a last minute call. Beside the fact that he is professional, devoted and patient, he clearly loves what he does and that he deserves a 5 star!
Mrs.ST Jun 21
We had been looking for a good 2 bed property with a garden and had a list of must-haves. Lolly Hamlin from Notting hill branch, took down our needs and helped us view a few properties which were very close to our requirements and budget. We finally settled for a place which was unfurnished and slightly over our budget but we are satisfied. Apart from being proactive she is also a good negotiator and could help both parties come to a settlement. I would say that she tries to go out of way and help her clients in everyway she can which is something we have really appreciated.
Mrs.SAG Jun 21
I recently rented a property from Eden Lindridge in one of the most beautiful streets of Notting Hill. I've been dealing with estate agents for over 10years and this is the first time someone listened to exactly what I wanted and showed me a place that met all my requirements. Excellent, fast service from start to finish, Eden was always contactable, kept me informed and supported me throughout. The fact that it was the smoothest process I've ever gone through, made me look even more forward to moving in my new place! Professional, diligent and very pleasant to communicate with, I can't recommend Eden enough.
Mrs.AI Jun 21
Found my dream apartment thanks to lovely Lolly from Notting Hill Dexters! After seeing how much I liked the apartment, she got me a deal in an hour! It was such a pleasure to deal with her after a very long and frustrating apartment hunting. I would highly recommend Lolly if you are looking for a property in Noting Hill. Thanks Lolly!
Mr.GA Apr 21
Would definitely recommend Dexters and specifically Mirjam. She has been extremely helpful in explaining everything and been very efficient to help me turn things around as soon as possible. Couldn't have asked for more!
Mr.AB Apr 21
We have just settled into our flat found for us by Yasmin at Dexters. Yasmin was so nice and helpful, she took into account what we were looking for and answered all the questions we had. The whole process was really swift and we feel very lucky to be living here!
Ms.CJ Mar 21
We moved to London recently and while looking for a home, came in touch with Yasmin at Dexters. She was extremely helpful and professional from the get go! Not only did she understand the requirements better than most, she guided us through the entire process right till the day we moved in.
Ms.KM Mar 21
Lolly from Dexters was a pleasure to work with. She showed my husband and I multiple flats in Nothing Hill according to our requirements and budget, and always responded to calls and emails promptly. Lolly was understanding when we decided not to progress as we singed a contract through another agency in a different area, however I would highly recommend Lolly for your property search in Noting Hill.
Ms.AR Feb 21
Mirjam was so helpful throughout, including organising back to back viewings on a Saturday that met our requirements. She was great throughout the application process and went above and beyond the help. Really recommend!
Ms.HP Jan 21
Yasmin from Dexters showed us around several properties in the Notting Hill area last week. Each of the properties that she showed us were unique, beautiful, and most importantly, within our budget and had all of the specifications we were looking for. Yasmin clearly spent time thinking about the best properties for us and our situation. She has been easy to contact via phone and email, and it was a delight meeting her. Would happily choose Dexters, and Yasmin, again.
Ms.EP Jan 21