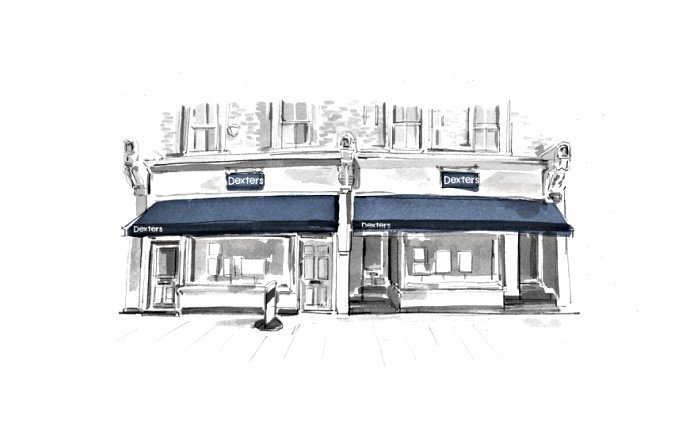 Customer Reviews of Dexters Notting Hill Estate Agents
Dexters Notting Hill Estate Agents Customers have rated our service as 5/ 5, based on 130 reviews.
I've had a great experience with Dexters Notting Hill. Eden has been AMAZING!!! She has been so helpful from start to finish and I couldn't be happier with my new place. The whole process was super smooth and easy, normally moving is a total nightmare but this was such a breeze! Thank you so much Eden!!!
Ms.MG Aug 21
Thanks to Dexters I live as tenant in a property that meets almost all my needs. I would like to make particular reference to Mrs Annabel Wilson, an excellent member of Dexters' staff. She is always kind, friendly, responsive and takes great interest in customers' needs. She shows great professionalism, responding immediately to any request I have addressed to Dexters and trying to do her best to promptly settle any issue that may arise. Our cooperation is a pleasure!. Thank you Annabel!
Ms.PL Aug 21
I wanted to rent a flat and one thing I was certain about, was I wanted to stay in the Notting Hill area. The other thing I wanted was a hassle free experience. And after the past year I wasn't optimistic. But, from the first call I had with Mirjam to the prefect selection of properties I was shown, to the offer being accepted on an amazing property, the customer experience was outstanding. Thank you Mirjam, awesome job!
Mr.ML Aug 21
I rented property via Dexters for over three years. During that time when managing the flat they were very helpful and responsive. Recently when moving out of the property Jadasa has been extremely helpful assisting me during check out and getting my deposit back. It made me feel very personable. Thank you again Jadasa.
Mrs.JG Aug 21
Yasmin Gollagly went above and beyond helping me secure the perfect rental property. Yasmin even drove me to another Property Agents appointment in her car to ensure I wouldn't be late for another viewing. Being from another country and finding and moving into a rental property in London could be very challenging but Yasmine made it a great experience for me. Thank you!!!
Mr.AM Jul 21
Many thanks to Jadasa Andjadiumi in the property management team who has take into account my demands in a very quick way and being professional.
Mrs.JL Jul 21
Mirjam matched me to a perfect property and within 1 week I had the keys to move in! She listened to what I was looking for and only took me to view the perfect place. She was calm, professional, friendly and always available to talk to throughout the whole process. The property was immaculate ready for my arrival. Thank you to Mirjam and Dexters Notting Hill.
Mr.RJ Jul 21
At first it was difficult but later Mrs Lee and Soraya came to my flat and solved my problems thank you very much now I'm very happy!
Mr.GG Jul 21
Shayan was extremely helpful and super professional. He understood exactly what I wanted even though my request was quite complex. He came up with a variety of ideas to live up to both the landlord's and my expectations. Without his help I would never have been able to find this place, which I really love. Shayan, I'd like to appreciate your hard work and kind responses. Wish you best of luck!
Mr.HJ Jul 21
Joe N is an amazing guy to work with. He is literally available 24 hrs on his mobile, it's never too late to text him! He did his best in trying to help me and would let me view a property on a last minute call. Beside the fact that he is professional, devoted and patient, he clearly loves what he does and that he deserves a 5 star!
Mrs.ST Jun 21