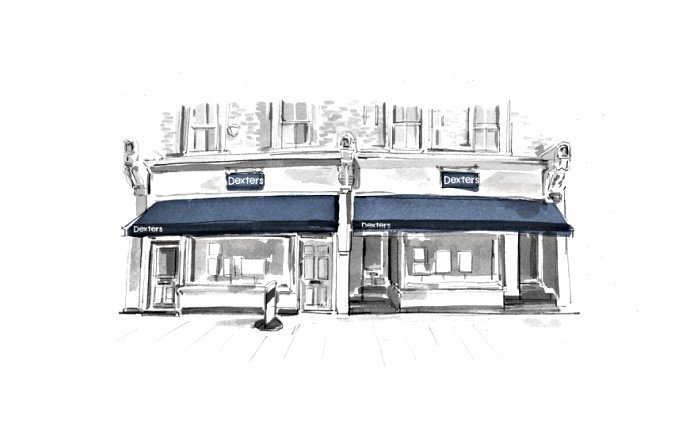 Customer Reviews of Dexters Notting Hill Estate Agents
Dexters Notting Hill Estate Agents Customers have rated our service as 5/ 5, based on 85 reviews.
Thank you so much Hollie and Dexters for helping us find our dream flat! Hollie made our property search easy and fun. She was always just a phone call away. Would recommend this branch to anyone searching for a property in the area.
Mr.RM Jan 20
I worked with Hollie Jasmine at Dexters in Notting Hill and she was a pleasure to work with! As I'm moving out by myself for the first time, she was very accommodating with answering all my questions! She also gave me a really good sense of the area as we were driving around looking at flats. Hollie made sure to follow up to ensure she was doing everything to help me find my perfect flat! Thanks Hollie
Ms.SDT Jan 20
I am very happy with the service of Dexters! The agent following my search (Mirjam) has been extremely efficient and thanks to her proactivity and patience I found as new place to live!!
Ms.AI Dec 19
Great experience and great knowledge about the market provided by Mirjam! Excellent service!
Mr.RB Dec 19
I have great experience with Dexters Estate Agents in particular with agent Annabel Wilson. She is always kind, polite, fast respond to request and understands the needs of the tenants.
Ms.MF Nov 19
The Dexter realtor, Elliot was eager to help me in my property search. I was looking for a flat in Notting Hill but was however out of the country during this time. Elliot made sure that me being out of the country while searching for a property did not leave me at a disadvantage. He was diligent about sending me the latest properties on the market as well as clear videos of the spaces. Very helpful and efficient effort put forth by him.
Ms.HN Nov 19
Hollie was professional, friendly and showed me the best apartments in the area! She really understood my needs and went out of her way to show me the apartments that was best suited for my requierments as soon as they got on the market. Recommended!
Ms.A Nov 19
Annabel has been brilliant at helping me settle into my new flat - always there when needed. Couldn't recommend her enough!
Ms.IL Nov 19
Thanks to Dexters I live as tenant in a property that meets almost all my needs. I would like to make particular reference to Mrs Annabel Wilson, an excellent member of Dexters' staff. She is always kind, friendly, responsive and takes great interest in customers' needs. She shows great professionalism, responding immediately to any request I have addressed to Dexters and trying to do her best to promptly settle any issue that may arise. Our cooperation is a pleasure!. Thank you Annabel!.
Mr.PL Nov 19
Victoria has been marvelous at managing my flat as I have been living abroad. She has been so prompt and professional when it comes to dealing with the tenants and keeping me abreast of any issues in a timely way. Her sense of responsibility is greatly appreciated since I am not in the country. Thank you!
Mr.PH Nov 19