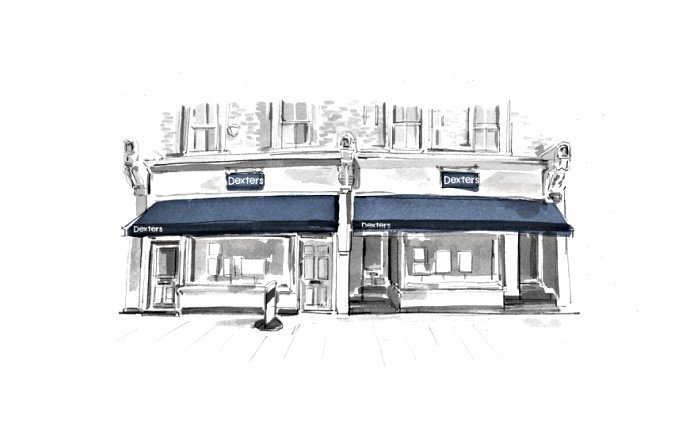 Customer Reviews of Dexters Notting Hill Estate Agents
Dexters Notting Hill Estate Agents Customers have rated our service as 5/ 5, based on 91 reviews.
I recently rented a property via Dexters at Notting Hill. The level of service was very high, and communication timely. Very satisfied with the overall experience.
Mr.BM Apr 20
Sebastien has been absolutely fantastic assisting me with my search for a wonderful new home. The very first viewing was "the one". He truly listened to what I wanted and guided me through the process seamlessly. I couldn't recommend Sebastien and Dexters any more highly.
Ms.SL Apr 20
We had read some good reviews of Dexters Notting Hill, and decided to try them out after our usual agent had failed to find any tenants for our property. Connor and Sebastien were both very professional, helpful and easy to deal with and they found us a very suitable tenant in less than a week. They kept us informed about every development and sent emails to let us know of each viewing. I would certainly use them again.
Mr.JB Mar 20
This is to emphasise the outstanding assistance and excellent service of the Dexter Notting Hill Estate Agents, and especially Elliot who supported me in an immensely professional & efficient and at the same friendly, encouraging and highly qualified way in my search for an apartment. Thanks a lot, indeed, for your great support!
Mr.HB Mar 20
it was a pleasure working with Mirjam at Dexters in Notting Hill! Of all the agents and agencies I have been in touch with, Mirjam was focused on ensuring she would meet my requirements to the exact degree. She was knowledgeable, highly professional and made the process a breeze. Thank you Mirjam.
Ms.DA Feb 20
Great team, really took their time to find me the right property and listened to my requirements. Special thanks to Elliot & Connor, you were super helpful.
Ms.JB Feb 20
Thank you so much Hollie and Dexters for helping us find our dream flat! Hollie made our property search easy and fun. She was always just a phone call away. Would recommend this branch to anyone searching for a property in the area.
Mr.RM Jan 20
I worked with Hollie Jasmine at Dexters in Notting Hill and she was a pleasure to work with! As I'm moving out by myself for the first time, she was very accommodating with answering all my questions! She also gave me a really good sense of the area as we were driving around looking at flats. Hollie made sure to follow up to ensure she was doing everything to help me find my perfect flat! Thanks Hollie
Ms.SDT Jan 20
I am very happy with the service of Dexters! The agent following my search (Mirjam) has been extremely efficient and thanks to her proactivity and patience I found as new place to live!!
Ms.AI Dec 19
Great experience and great knowledge about the market provided by Mirjam! Excellent service!
Mr.RB Dec 19