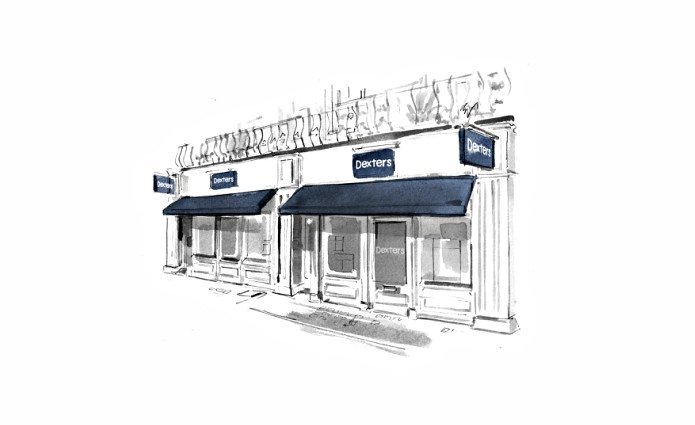 To see points of interest and information on local schools, please use the buttons at the bottom of the map.
Customer Reviews of Dexters Hyde Park & Bayswater Estate Agents
Dexters Hyde Park & Bayswater Estate Agents Customers have rated our service as 5/ 5, based on 118 reviews.
Millie was incredibly helpful with finding an apartment in London. Not only would she email us all the newest listings, she also took all day (if needed) to show as many properties as needed. She is extremely responsive with her emails and calls and always super friendly and extremely honest. I definitely recommend using Dexters to find a new place :)
Ms.VG Jun 21
In all honesty, five stars feels too little.
I went to see two studios with Millie Bresnahan, and I have to say that after a whole week of studio and flat hunting, this was by far the best service I experienced.
Not only was she professional, attentive, and a downright lovely person to meet, but she was also courteous enough to change the viewing times after I mistakenly double booked (that will teach me to keep a calendar at hand in the future!)
She answered every question I had, provided answers to questions I hadn't thought of yet, updated me daily on the status of the application, and thanks to her I will be moving to the perfect studio, in the perfect location, at a truly affordable rent.
Cherry on top of the cake: from viewing to tenancy agreement signing, it took less than 48 hours which is phenomenal anyway you look at it!
If you are unsure about where to rent from, or who is the best person to contact, I cannot recommend Millie and Dexters Hyde Park enough.
Mr.FA Jun 21
We found a new flat to rent with Rosa Lopez in a bit of a hurry and she was very helpful all the way. Everything was sorted out efficiently and she has been very responsive to all our queries. Highly recommended.
Mr.LM Jun 21
It's been great dealing with Rosa over the past few days. She showed us round a flat and provided some great advice. She was also always quick to respond and answered all of our queries about the property. I would definitely recommend Dexters.
Mrs.NT Jun 21
Finally secured a nice place after a very stressful flat hunt thanks to Rosa from Dexters! She was always so friendly and worked super hard to get a good deal for us. Thank you very much!
Mrs.AP Jun 21
Rosa was very helpful, responsive and provided an excellent service. She worked with us to find exactly what we were looking for, with care and professionalism. We are very happy of having her advising us and will most definitely reach out to her for future rentals. Highly recommended.
Mr.JF Apr 21
Thank you to Tom for being so helpful and finding the right flat and moving through the rental process so easy. Would highly recommend Dexters.
Mr.SR Apr 21
It was a pleasure meeting Eleanor! Definitely left an impression of a professional when helped to look for a flat! Always polite and responsive.
Ms.ST Mar 21
It has been great dealing with Dexters, Rosa in particular. She was super helpful and. Quick to respond to all my queries too. Would definitely recommend!
Ms.MR Mar 21
She has been assisting me and taking care of all the process in the most caring, professional way. There are very few agencies that are trustful and that have amazing people working in there and I must say Dexters is one of them. I appreciate the care and love they put in their service, every time I call them, I am treated with respect and friendliness. 100% recommended. Thank you Dexters and a big thank you to Rosa, who has been wonderful from the start. Gracias!
Ms.NC Dec 20