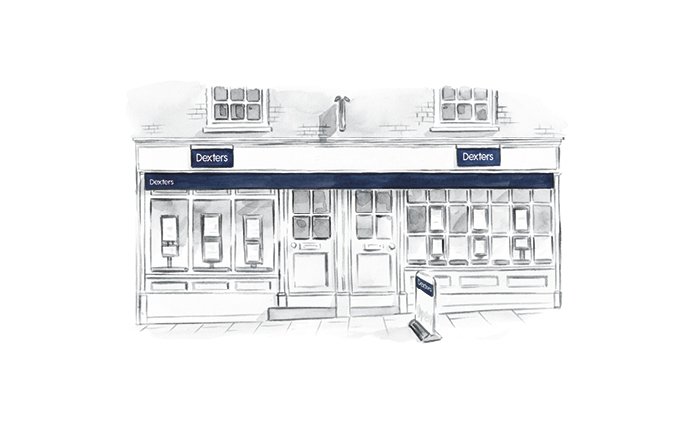 Local property guides
Tufnell Park, Archway, Camden Town, Crouch End, Dartmouth Park, Elthorne Park, Finsbury Park, Gospel Oak, Highgate, Holloway, Muswell Hill, East Finchley, Whitehall Park, Stoke Newington
Customer Reviews of Dexters Highgate Estate Agents
Dexters Highgate Estate Agents Customers have rated our service as 5/ 5, based on 77 reviews.
Eva and team have been incredibly helpful along the process with my letting. The whole process has been very fast and excited to move into my new home. Would definitely recommend. Thank you!
Mr.AG Dec 20
After seeing through the purchase of our first property I couldn't recommend Mark highly enough. Mark was always friendly and responsive, explaining steps clearly for us - which is really what you need on your first purchase! The process remained smooth and professional during the Pandemic and we always felt like we were in good hands. A huge thank you to Mark and the team at Dexters for their flawless service.
Ms.SB Dec 20
Mark was extremely helpful in giving me advice. The whole team have been kind, professional and responsive. I would highly recommend Dexters in Highgate.
Ms.KD Dec 20
We have just sold our house in London with Mark and the team from Dexters Highgate. It was the smoothest sale I have been involved with. Mark was exceptional in his delivery, responsiveness to questions and follow up. We had an offer over and above the asking price and a fast sale timeline, which was lead by Dexters. I would absolutely refer them to anyone as sales agents to use. 5 Stars for professionalism. Rob.
Mr.RN Dec 20
I recently bought a property with Dexters, with Shakeer leading the process. He was helpful, responsive and professional throughout, and managed to help resolve a couple of wrinkles swiftly. I would recommend him and the team.
Ms.HA Nov 20
We instructed Dexters for the sale of our Highgate flat. Having interviewed 6 other local agents we choose Dexters having met with Ben Thomas. It was clear he had expert knowledge of property in the local area and was accurate and realistic with advice on pricing. Thereafter the sale process was extremely smooth with a buyer found within two weeks. Viewings were conducted by Shakeer Ahmed who was a pleasure to deal with and provided clear and honest feedback after each viewing. All in all they delivered on what they promised and I'd recommend them to anyone selling in the Highgate area.
Mr.DM Nov 20
We recently purchased our first property through Dexters. Shakeer was a great help and went above and beyond expectations for us! Would highly recommend.
Ms.SM Nov 20
Mark and team were fantastic in handling our purchase of our new home. Particularly impressive in the difficult circumstances - we were due to complete in March before lockdown hit. It took another 6 months but Dexters were communicative and helpful throughout. Delighted now to be into our Highgate house!
Mr.NT Nov 20
Eva has been extremely helpful through the whole process, she is a lovely agent and made our viewing really enjoyable. I would highly recommend Dexters!
Ms.TC Nov 20
Dexters is a very professional company from beginning to end. Mark was our first point of contact initially with the majority of our contact with Ben. Ben is always friendly and responsive. He is very professional and is always happy to help both vendors and purchasers. I cannot recommend them enough. Thank you Ben and thank you Mark too:)
Ms.AS Oct 20