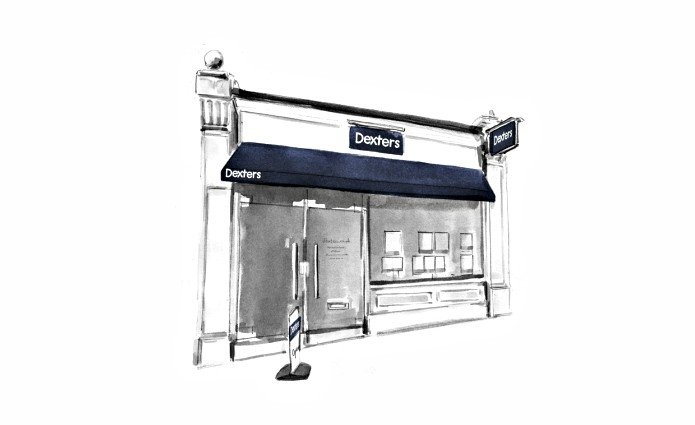 Customer Reviews of Dexters West Hampstead Estate Agents
Dexters West Hampstead Estate Agents Customers have rated our service as 5/ 5, based on 119 reviews.
Highly recommended Dexter's as an estate agent for anyone looking for a new place to rent in West Hampstead.
Have to write a special thank you to Hollie for going above and beyond to help us move in on time. Made the process really simple and was extremely responsive when we had questions. She even stayed outside of her working hours to accommodate viewings for us demonstrating her willingness to go the extra mile for tenants. Massive thanks again for everything Hollie! Really appreciate it!
Ms.NK Aug 21
My partner and I did not find a property through Dexters, however the experience with our agent Aarati was extremely pleasant, and mindful throughout. Aarati was approachable and did not come across pushy at all... Overall a great experience with Dexters, made so by Aarati.
Mr.HA Jul 21
Selling a house during a pandemic proved to be quite an adventure. I wouldn't have done it without Felix who helped out in every part of the process, never giving up!
Ms.CP Jul 21
Jim helped us to find and secure our lovely flat. We had a seamless experience and he made it easy for us during the pandemic. He went the extra mile to ensure all the details we enquired about where handled efficiently and always communicated with us throughout the process. Thanks Jim for everything.
Mr.SD Jul 21
Many thanks to Dexters for excellent support in the sale of our home. The process was very smooth and planned and the levels of support and attention given were brilliant.
The firm sourced a great number of interested parties and we were happy with the end result.
Good job!
Mr.TM Jun 21
Absolute pleasure dealing with Jamie, who handled all stages of the process with professionalism and calmness. Recommend Dexters and Jamie to anyone looking for a smooth purchase.
Mr.PS Jun 21
What a positive experience! Jim our agent was great and helped us find a lovely flat that wasn't even being advertised yet. We had a couple of wobblies with the boiler but Jim and his team were extremely quick to act and the matter was sorted in no time. Pleased to say we have settled in and loving our new space. Thanks so much! We would definitely recommend Jim.
Ms.SF Jun 21
My partner and I had the pleasure of Jamie being our dedicated estate agent from Dexters. A considerate, professional and extremely organised young man, Jamie was always on the ball - I can't recommend him enough.
Mr.SL Apr 21
Felix was fantastic every step of the way throughout my flat purchase, keeping me updated regularly and helping to resolve issues quickly.
Mr.LT Jan 21
Would highly recommend! We managed to view a property within an hour of calling and put an offer in on the same day, securing it the next day. Super fast and efficient process. A big thanks to Gemma who helped with the viewing and Zahra who helped with every request and managed the whole process brilliantly.
Mr.KT Jan 21