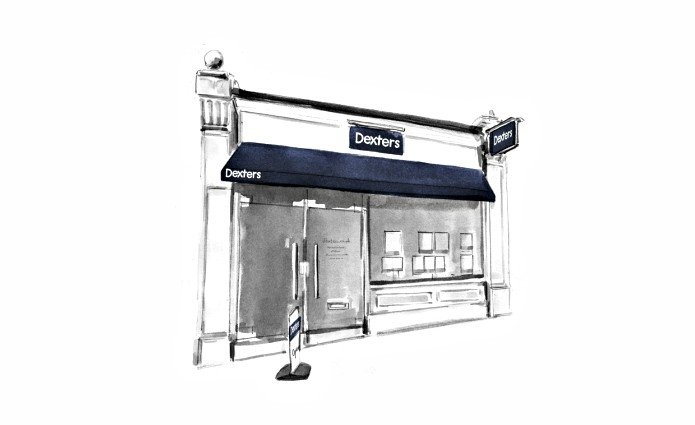 Customer Reviews of Dexters West Hampstead Estate Agents
Dexters West Hampstead Estate Agents Customers have rated our service as 5/ 5, based on 112 reviews.
My partner and I had the pleasure of Jamie being our dedicated estate agent from Dexters. A considerate, professional and extremely organised young man, Jamie was always on the ball - I can't recommend him enough.
Mr.SL Apr 21
Felix was fantastic every step of the way throughout my flat purchase, keeping me updated regularly and helping to resolve issues quickly.
Mr.LT Jan 21
Would highly recommend! We managed to view a property within an hour of calling and put an offer in on the same day, securing it the next day. Super fast and efficient process. A big thanks to Gemma who helped with the viewing and Zahra who helped with every request and managed the whole process brilliantly.
Mr.KT Jan 21
Fatima has been amazing in helping me and my partner find our first property. She is very kind and made sure to make us feel at ease by answering all our questions. I would definitely recommend her and dexters as they are a great team and have helped us immensely.
Ms.AM Jan 21
Chris was very communicative throughout the sale of our flat. He was always available to help and very proactive in chasing issues that needed to be resolved so that we could complete our sale quickly. I would recommend Dexters for their professional service and their friendly team.
Ms.C Dec 20
Great job from Chris and the Team at West Hampstead!
Mr.TB Dec 20
I received a very professional yet friendly service from the team at Dexters West Hampstead. Chris in particular oversaw my purchase from start to finish and was always reassuring and willing to go the extra mile when aspects of the purchasing process became tricky. Jamil helped a great deal in Chris' absence for which I'm very grateful. Excellent communication and understanding staff members made a sometimes stressful purchasing experience 100% worth it in the end. Thanks Team!
Ms.MM Dec 20
Zahra is lovely and professional. Very helpful with setting up everything for our move. I highly recommend Dexters services.
Ms.KT Dec 20
Zahra has been most attentive, efficient, patient and kind throughout the process of securing a new tenant for our property. She has found me a lovely tenant and I highly recommend her! Her manager Jon has also been very impressive in this process.
Ms.EK Nov 20
We are so pleased we finally found our dream flat in London with Zahra's help. She has been extremely helpful and kind and managed to show us three more properties on the same day in a short amount of time. We definitely recommend Dexters and Zahra as well.
Ms.CI Nov 20