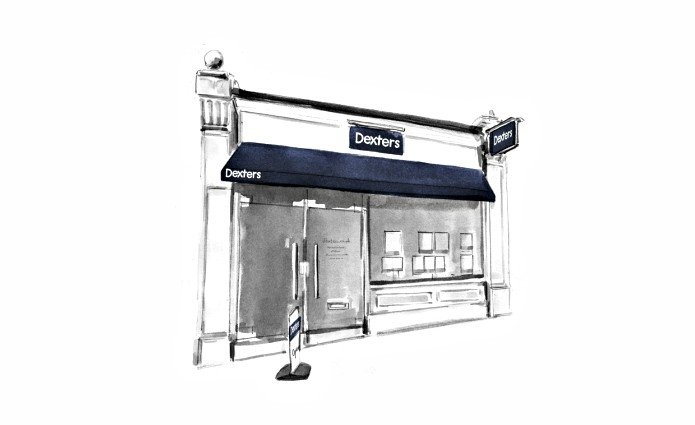 Customer Reviews of Dexters West Hampstead Estate Agents
Dexters West Hampstead Estate Agents Customers have rated our service as 5/ 5, based on 89 reviews.
Exceptional level of service provided from the team at Dexters West Hampstead. Particularly Reggie who went above and beyond helping us found our new place. Couldn't recommend Reggie and the rest of the team more!
Mr.COB Apr 20
Thank you so much to Reggie and the team at Dexters West Hampstead. I cannot recommend them enough! By far the most friendly, professional and personable estate agents I've ever had the pleasure of meeting. Not only did Reggie help me find my ideal property that suited all of my needs, but they also shared my requirements with other offices in the area on the day to give me other appropriate alternatives. I would not hesitate to recommend Dexters (and especially Reggie) to anyone looking for an agent that genuinely puts the customers needs first, and will go above and beyond to help you find your ideal home.Thank you again and keep up the amazing work!
Mr.RO Apr 20
My boyfriend and I needed to find a new flat in a short time. Dexters were really helpful with this process and the consultant Zahra was very quick to respond when we had any questions about the process and the property. Our details were processed very quickly and made the stressful situation a lot easier.
Ms.NB Apr 20
Dexters and in particular Zahra Boudjemaa were incredibly helpful in our flat search. Zahra responded always immediately to our questions and her advises were excellent. We are looking forward to move in the new apartment and thank her very much for her support!
Ms.OG Apr 20
Reggie, Barrington and Alice are very efficient. Strongly reccomend the West Hampstead team.
Ms.IT Mar 20
We asked Dexters to let our property out and were thoroughly impressed by their service. They immediately managed to get very good viewings and find suitable tenants. Zahra at Dexters put in a lot of effort and provided great advise on the entire letting process.
Ms.AC Mar 20
Reggie has been an absolute superstar throughout the whole process, from dealing with our search to coordinating with the landlord. Will definitely be going through Reggie next time. Thanks!
Mr.DC Jan 20
When looking at an apartment in West Hampstead I arranged a viewing with Fatima at the property. Fatima was extremely knowledgeable, friendly and professional. She also had a wealth of local knowledge which helped me get to know the area quickly. I would highly recommend Fatima and Dexters to anyone.
Mr.ROD Jan 20
I had a great experience with one of your lettings agents Reggie in West Hampstead branch. He showed me two properties and although we didn't go for them. He made the experience smooth and created an honest and trusting dialogue which is rare when dealing with people who are working in sales. He seemed to genuinely care and enjoy his job!
Ms.VC Dec 19
Very good service from Alice and team, always friendly and helpful.
Mr.OB Dec 19