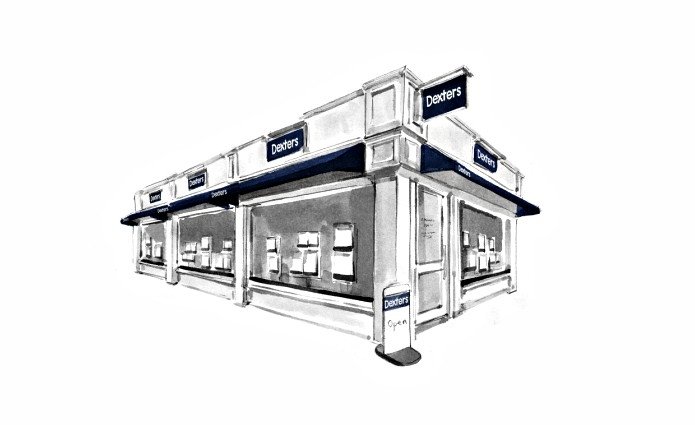 To see points of interest and information on local schools, please use the buttons at the bottom of the map.
Customer Reviews of Dexters Twickenham Estate Agents
Dexters Twickenham Estate Agents Customers have rated our service as 5/ 5, based on 139 reviews.
I was looking for a flat in the Twickenham area and Rob Curtis from the Dexters office showed me my first viewing in the area. He's responsive, professional, took the time to find out what I was looking for, and followed up whenever something that suits my criteria pops up. Rob shows that he really cares and I appreciate that! I'd highly recommend working with Rob if you're looking for a flat.
Ms.CC Jun 21
I have been really impressed with Dexters in Twickenham, especially Marcos. He has been extremely responsive, kind and helpful. He has also listened to everything I have said to help us with our property search. I would highly recommend Marcos and Dexters in Twickenham!
Ms.AD Jun 21
I have been very impressed with Dexters in Twickenham. They have listened to everything we have said and helped us find a lovely property, within our ideal budget in the most beautiful location. During our search, I spoke to a few of the agents over the phone and every single one of them have been so easy to talk to and have all been extremely helpful. I would highly recommend Dexters in Twickenham to anyone who wishes to find their next home!
Ms.AW Jun 21
Great service from all the team in the two years we have used Dexters. Most recently Rhys has assisted with a smooth transition from one tenant to the next...we were sorted within 3 hours of our house coming back on the rental market! Thanks for a stress free experience!
Mr.SB Jun 21
We have dealt with Dexters a few times in the past couple of years and they have always been great to work with. Recently George in the Twickenham office has been showing us properties and he is very friendly, prompt and professional. Highly recommend.
Ms.AD Apr 21
We have been with Dexters as a tenant for 4 years and I can say they've been incredibly professional and great to deal with. Harriet has been our main contact and she has taken great care of us. Super attentive, professional, and very friendly!! Highly recommend!
Ms.BR Apr 21
Josh has been really great - very helpful, always responds promptly and really listens to your needs and concerns. He's a brilliant estate agent and a pleasure to deal with!
Ms.IK Mar 21
Since contacting Dexters, I have been impressed by their professionalism and attention to detail. They have been constantly in contact with us, ensuring that we are fully aware of all the options available. Particular mention to Rob who has been outstanding throughout. Even though we may not decide to move into the Twickenham area, we have contacted more Dexters branches in London thanks to the fantastic experience and customer service received from Rob. Thank you!
Mr.AB Mar 21
Really happy with how Dexters are so engaged and keen to help me find the right property. Especially Charlie who is the agent I have been in contact with throughout who is very helpful and professional with a keen interest in what we want as customers. Thank you Charlie.
Ms.SJ Feb 21
We had a really good experience with George during our process that can be at the time very stressful,but I have to say that every time that we call every single person is very nice and available to help. Thank you!
Ms.GG Jan 21