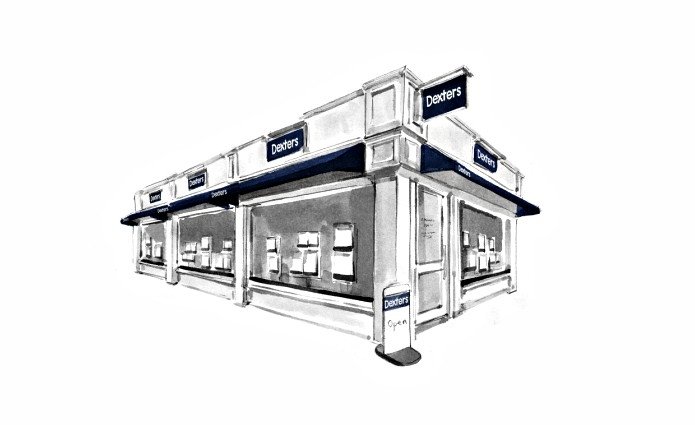 Customer Reviews of Dexters Twickenham Estate Agents
Dexters Twickenham Estate Agents Customers have rated our service as 5/ 5, based on 158 reviews.
The team at Dexters Twichenham brunch were great. I had the pleasure of being helped and supported by Kris and Nina during the search for our first property to buy. They were very efficient, respectful, professional, and certainly passionate about the work they do. I was really happy with their service and with my husband we feel we are in safe hands!
Mr M.A Sep 21
My wife and i have been really impressed with Dexters in Twickenham, especially Rhys. He has been extremely helpful, kind and responsive. He was so great at getting our rental through quickly and easy, brilliant communication unlike most agents who leave us in the dark . we would highly recommend Rhys davies and Dexters in Twickenham !
Mr.AS Aug 21
The team at dexters were great. Sold our house in a week!! Barry and Elly went above and beyond chasing solicitors/estate agents.
We felt in good hands all the way through the process.
Can't thank them enough for making a stressful situation less stressful. If they work out how to make it stress free I will move again!
Mrs.PK Aug 21
My experience of Dexters Twickenham has been incredibly positive, especially with the assistance of my agent, George Goodrich. Finding a new house to rent with my son was made to feel stress feel. I would definitely recommend Dexters Twickenham to anyone looking for a property in the area.
Mr.HP Aug 21
Dexters have been the only agent who have consistently been in touch with me in my search for a rental property. George has sent details of properties through to me by email as soon as something comes available which matches my search criteria and has been flexible in arranging viewings. I am still searching for the right property but with George and the rest of the team's help at Dexters I am sure something will come up.
Ms.CT Aug 21
Dexters Twickenham have been really great to us in our search for a new apartment and all of the administration that comes with a new tenancy. Our agent, Rhys Davies, was always responsive, friendly and made the process extremely easy for us. I would highly recommend seraching through this branch and company if you are looking into the area.
Mr.CF Aug 21
Thank you Beth Parker and George Goodrich for helping us with our new rented property. What a smooth, well organised team. Thanks for making this process as simple as possible for us, we appreciate you being so professional and nice.
Mrs.MK Jul 21
Beth and Rhys were extremely diligent and helpful, easy to contact and friendly. Found our place and arranged everything quickly with no hassle. Fully recommend these guys!
Mr.MA Jul 21
Harriet Fox at Dexters Twickenham very quickly found a great new tenant for my property who's profile exactly matched our requirements. She managed the departure of my existing long term tenant and the check-in of my new tenant very professionally and was always contactable. Dexters reputation as 'go-to' Agents for Twickenham rentals is rightly deserved.
Mr.SG Jul 21
Taylor McNeil was superb today! I was calling from South Africa and he answered all my questions diligently and even spoke on other subjects of interest to me. He really was the most helpful estate agent I have spoken to since beginning my search and I am an estate agent as well so I know how busy a job it is and really appreciate the extra mile he went for me today. I was so impressed I even asked to join the company when I arrive in the UK.
Ms.SH Jul 21