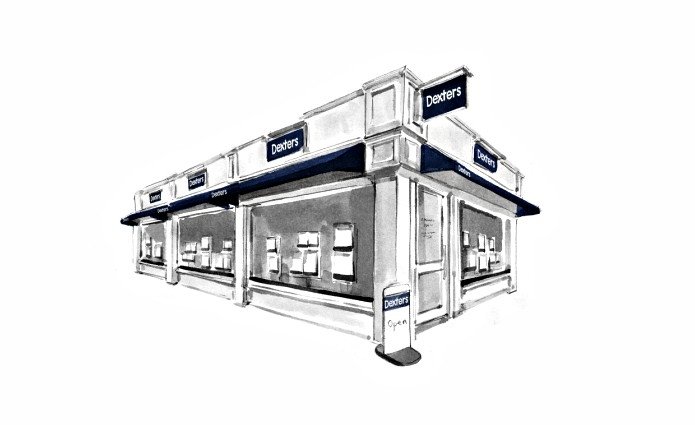 Customer Reviews of Dexters Twickenham Estate Agents
Dexters Twickenham Estate Agents Customers have rated our service as 4.9/ 5, based on 108 reviews.
Thank you to George for helping us find our next home. He is super professional and has communicated well throughout the process. He learned what we needed with each viewing and found us a great house. Referencing was really easy and we can't wait to move in.
Ms.LS Aug 20
Excellent service from the Twickenham team throughout. We were with another agent when the lockdown happened and our chain collapsed. I spoke with Branch Manager Claire, about how Dexters could help, and she couldnt have been more helpful. They immediately got me started again, worked on some interim pictures and virtual viewings, and had visits lined up immediately. We quickly go an offer, and managed to save our chain and get our dream house. Attentive throughout Claire and team pushed hard to get the exchange done in quick time, and kept me constantly appraised of the latest, liaising with solicitors and other agents. 5 star rating for the team, with particular mentions to Claire, Kris and Lesley.
Mr.CB Aug 20
This is the second time I have property searched through this branch and would highly recommend. Our agent George was very informative, professional and friendly and helped us find the perfect property to rent. The current social distancing guidelines were upheld and I felt comfortable viewing properties.
Ms.KT Aug 20
Excellent service Harriet was great even with the lockdown she sorted our house out and was always in the other end if the phone if we needed her. Would highly recommend Dexters.
Ms.LN Jul 20
I would like to thank George the senior letting agent from Twickenham office for the most efficient and reliable viewings which took place yesterday 16th of June in in St Margaret's. Truly impressed. George offers professional and an individual tailor approach. A young man, who is smart, competent and welcoming.
Ms.OP Jul 20
Needed to take the time to write a review about how amazing our experience has been with Dexters in finding our next flat thanks to Scarlet. Professional, timely, and going above and beyond. Those are the things anyone needs when their looking for a house to rent and Scarlet embodied them like a pro!
Mr.HC Apr 20
Dexters Twickenham was a pleasure to deal with, Rob in particular was very efficient and knowledgeable throughout the process.We are looking forward to moving in to the new place. Thanks for all your help.
Mr.JC Mar 20
My partner and I have been communicating with George from the Twickenham branch at Dexters. Despite not securing the property we desperately wanted, our experience with George has been nothing but pleasant. He has been very efficient in conducting property searches for us, only sending us properties that meet our exact criteria - something we wish all agents would do! We hope to continue dealing with George.
Ms.EG Mar 20
We had a really positive with Dexters over the last few years. Initially through renting and more recently in the pursuit of finding as a property. We've been mainly dealing with Chris and he was absolutely fantastic. Very professional and listening to our requirements, he even helped us out making an offer when the owners had given up on selling the property or engaging with my current landlord to see if they would sell. Thank you Chris for all the time and help you provided to us.
Ms.LC Feb 20
We have had a brilliant experience with Dexters and in particular Rhys whom has been an incredible help and a great source of guidance throughout the entire process. I know I speak for myself and my girlfriend when I say that he throughout the process listened to our concerns and was proactive in coming up with solutions which suited us all the way through. The whole exercise with Rhys and Dexters has been seamless and I couldn't recommend him or Dexters more.
Mr.BH Feb 20