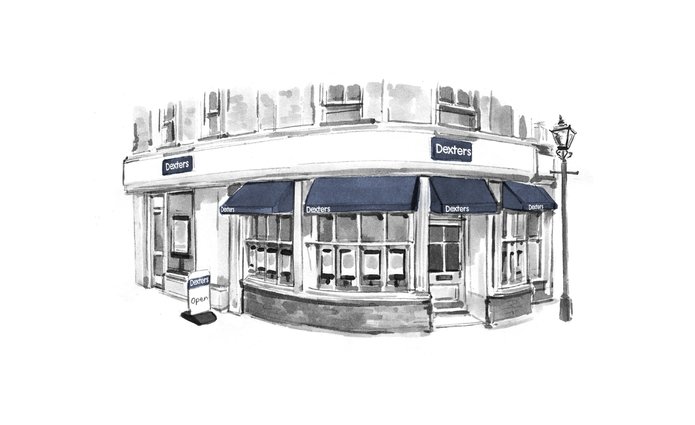 Customer Reviews of Dexters Surbiton Estate Agents
Dexters Surbiton Estate Agents Customers have rated our service as 5/ 5, based on 135 reviews.
We purchased a house and Dexters were the appointed agent. We found them professional and helpful throughout the process. A special mention to Archie Watts, who was always on hand to deals with our enquiries.
Mrs.DK Aug 21
Excellent interactions every single time - brilliant at making such an important and stressful process painless! Thank you Hannah and Nina!
Ms.TB Aug 21
Archie was awesome, totally professional and gave 5 star service all the way.
Mr.LO Aug 21
I had not sold a house for over 40 years and at my age I was finding the experience somewhat intimidating. A friend told me to speak to Dexters which I did. They were very reponsive to my concerns and updated me on the process, recommending a conveyancer and solicitor both of whom served me well. Within two days and before the house was marketed Dexters had already lined up a number of prospective purchasers. I was able to leave the viewings to Dexters staff which they carried out most professionally keeping me informed after each viewing.
I believe that over the course of two weeks I had about 15 to 20 viewings and 7 or 8 offers. I found it difficult to decide and was most impressed by being able to talk through an unbiased 'pros and cons' of each offer. This enabled me to choose a purchaser who fitted my requirements.
I remain most appreciative for Dexters attention, responsiveness and experience as well as their professionalism and all round excellent service and would recommend them to anyone wishing to sell a property efficiently and with confidence in the service they offer.
Mr.MB Aug 21
The Sales team at Dexters have been great with the sale of our flat from the beginning to end. They have been really helpful in answering all our questions, efficient in getting the flat on the market and viewings arranged. They have continued to be super helpful throughout the sale.. it made a huge difference.
Mrs.PS Aug 21
I highly recommend them, not the first time I've used Dexters and they have always been very good.
Gareth was extremely helpful and friendly and made this a much less stressful experience than it could of been. And I'm now in a really nice flat that is suited to my needs as I have some mobility issues. Big thank you!
Mr.DT Jul 21
Firstly, thank you so much to Claudia for all her work finding our home. The process of moving was made considerably easier thanks to her professional and meticulously methodical approach to her job. Claudia, with her garrulous personality, put us at ease and gave us complete confidence in that we made the right decision concerning the property. Great local knowledge as well as the property.
Perfect agent and perfect branch.
Mr.DJ Jul 21
My partner and I had been looking for a flat and we didn't have long to find one. Then we came across Claudia in Dexters - she was so attentive to our needs and specifications for a flat and helped us find our dream one ! She's answered all of our questions and made sure the move was as smooth as possible. Thank you very much, we really appreciate it. Wonderful, professional service !
Mrs.AV Jul 21
The team at Dexters Surbiton were incredibly supportive as we left a tenanted property to buy our first home. Gareth was particularly helpful throughout the stressful process, always communicating clearly and with kindness. He was very reassuring and made sure we didn't feel under pressure. We appreciated the support of the team on witnessing documents and providing extra support during the difficulties presented by the pandemic.
Mrs.NJ Jul 21
If you are looking at renting in Surbiton, 100% make sure you go with Dexters. My partner and I are moving down from the Midlands and had a few viewing bookings made with other agents, only to make the 4 hour trip down and have every single one of them cancel on the day - not a great start to the day! Not wanting to have wasted a day, we walked into Dexters after seeing it on the high street and reading some reviews, and fairly desperately explained the situation. Within 10 minutes, they had got us same day viewings of 2 properties and emailed video viewings of 3 others, one of which we have just signed the contract for. We cannot thank Dexters and Gareth enough for helping us find somewhere, as time was starting to be of the essence. The entire process from viewing to offer to signing has been very efficient and streamlined, we have been kept in the loop the entire time, and any questions promptly responded to. So thanks once again to Dexters for making our property search as easy as possible. Hope you enjoy the office beers!
Mr.MJ Jul 21