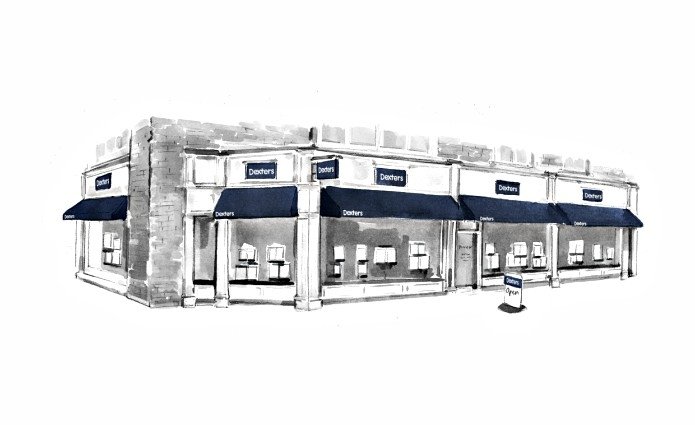 Local property guides
Kingston upon Thames, Fairfield Conservation Area, Coombeside, Grove Crescent Conservation Area, Richmond Road Conservation Area, Tudor Estate, Ham, Coombe, Kingston Hill, Kingston Central, Kingston Vale, Kingston Village, New Malden, North Kingston, Royal Park Gate, Malden Hill, South Kingston
Customer Reviews of Dexters Kingston Estate Agents
Dexters Kingston Estate Agents Customers have rated our service as 5/ 5, based on 126 reviews.
Many thanks to Ben who has been providing excellent service to us for renting a property in a short period. He was patient to help us to negotiate the rent with landlord and deal with paperwork efficiently.
Mr.LC Dec 20
I was looking for a 2 Bed House in Kingston & New Malden and Amelia Davis was Very Helpful and An Absolute Rock Star in helping me with this. She was Very friendly and Vey Professional.
Mr.MA Dec 20
My experience with Dexters in Kingston has been really good so far. I just bought a flat through them and have subsequently used them to rent it out. Jessica assisted me with my purchase and helped ensure it went through smoothly, while Amelia found me a tenant really quickly and went the extra mile to help me get the flat ready to rent it out on time. They are both highly professional, a please to deal with and easy to get hold of. Great service! I have opted for the fully managed service and I'm hoping that works out well and I am able to leave a positive review at a later date.
Mr.TH Dec 20
Amelia and Ben from Dexters Kingston office, both done a great job by renting two of my properties within a week. Great stuff guys! Much appreciated.
Mr.FG Dec 20
My experience with Dexters has been amazing. Amelia went the extra mile to help me secure a property during the Covid pandemic while also relocating from a different country. She is highly professional and always replied super quickly. She even went to the property for me to take a video. Excellent service!
Ms.CB Dec 20
A very professional service from the lettings department, helpful through every step of the way and always on hand to answer any questions. Thanks to Ben and Amelia from lettings.
Mr.GF Nov 20
I had a great service with Sonia and her team at Dexters Kingston. Unlike many other agents, Dexters demonstrated an extremely proactive approach and managed to get me an asking price offer on the first day of marketing! Thank you to Sonia, Amelia and the rest of the team.
Ms.JT Nov 20
We recently dealt with Jess from Dexters Kingston Upon Thames, and cannot recommend her and the agency enough. Jess was an absolute pleasure to deal with. Jess was professional, constantly helpful, and we felt had our best interests at heart. Being new to the UK, Jess guided us through the letting process and was always available to assist with any queries or concerns we may have had. Jess found us a rental house that met all our requirements and budget. We feel that Jess and her team went over and above to assist us. Thanks to Jess and the Dexters team.
Mr.TLC Nov 20
Both Amelia and Jess have been fantastic in providing a great and reputable service.
Mr.RS Nov 20
I would like to recommend Amelia as a great professional and highly skilled responsive agent. Amelia has been fantastic with us every time. Thank you Amelia and the team in Dexters Kingston.
Ms.MT Nov 20