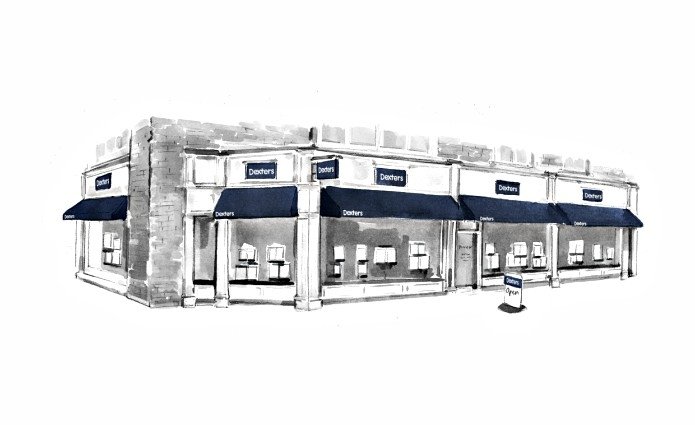 Local property guides
Kingston upon Thames, Fairfield Conservation Area, Coombeside, Grove Crescent Conservation Area, Richmond Road Conservation Area, Tudor Estate, Ham, Coombe, Kingston Hill, Kingston Central, Kingston Vale, Kingston Village, New Malden, North Kingston, Royal Park Gate, Malden Hill, South Kingston
Customer Reviews of Dexters Kingston Estate Agents
Dexters Kingston Estate Agents Customers have rated our service as 5/ 5, based on 151 reviews.
Surman helped me find my flat after I had been searching for a long time. He understanding what I was looking for and thereafter facilitating a smooth process. He is a nice person who was a pleasure to deal with. I highly recommend him for anyone who looking for a flat to rent.
Mrs.KC Aug 21
Brilliant service from Sonia & the lettings team, very helpful and responsive! Thank you!
Ms.NM Aug 21
We viewed some properties with Conor Hayes at Dexters in Kingston. Conor was always very responsive, quickly understood our needs, only sent us relevant property info and was happy to come out early morning/after hours to do viewings with us. Highly recommended.
Ms.AC Aug 21
I had such a brilliant experience renting a new house with Ben Surman. He went above an beyond, kept me in the loop at all times and helped make this process a really nice experience. Couldn't have a been better :) Thank you!
Ms.KD Aug 21
I would highly recommend working with Ben from Dexter Kingston ! He was very helpful and professional every step of the way from the viewing to signing the contract. Communication was amazing always knew what was going on, was never kept in the dark overall 10/10 customer service really nice experience wasn't stressful at all with Bens help :)
Mr.AG Aug 21
I had a very pleasant experience with Maddie Waterman as she discussed every step clearly, bringing in her fortitude of rich experience and knowledge which has benefitted people like me when rental of home was concerned. It was a thorough professional experience and hand holding which was really good. Thx Maddie
Mr.BH Jul 21
I was helping my brother to rent an apartment in the Kingston area a few weeks ago. Luckily, I met Ethan at Dexters in Kingston. Firstly, he is so helpful and nice. He tried to find different options for me and fulfill my brother's needs. Secondly, he is so efficient and professional. Not only timely follow up by email, he also called me to update the progress regularly. Thus, I really appreciated having Ethan as my letting agent.
Mr.PC Jul 21
We've recently worked with Maddie from the Kingston office to complete on our rental contract. We couldn't recommend her highly enough. Maddie's communication, friendliness and professionalism have been really refreshing. Finding our 'perfect' rental proved tricky enough due to the competitive nature of the market, but we have always felt like we're in safe hands with Maddie, and are so chuffed to be moving into our wonderful new home soon.
Mrs.SC Jul 21
I have been helping my son find a student house/flat in Kingston and came across Dexters and Ben. He's been most helpful, most professional and attentive at all times. Would happily recommend Ben and Dexters to others, without a second thought!
Mr.SE Jul 21
Ben dealt with my disparate situation in a very professional and efficient manner.
The level of communication surpassed all other estate agents I have previously dealt with and I would recommend them without hesitation.
Mr.TF Jul 21