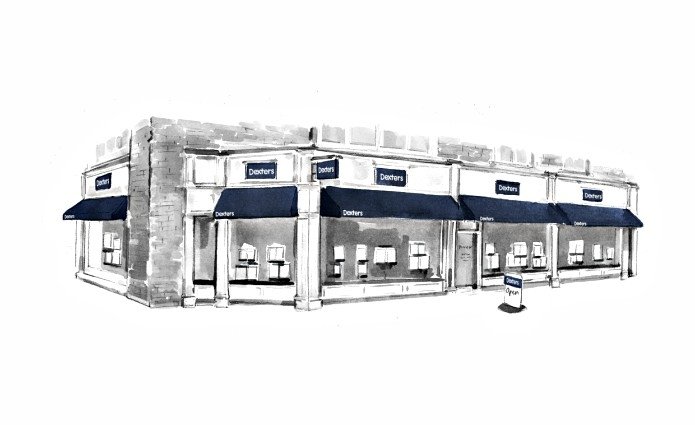 Local property guides
Kingston upon Thames, Fairfield Conservation Area, Coombeside, Grove Crescent Conservation Area, Richmond Road Conservation Area, Tudor Estate, Ham, Coombe, Kingston Hill, Kingston Central, Kingston Vale, Kingston Village, New Malden, North Kingston, Royal Park Gate, Malden Hill, South Kingston
Customer Reviews of Dexters Kingston upon Thames Estate Agents
Dexters Kingston upon Thames Estate Agents Customers have rated our service as 5/ 5, based on 108 reviews.
Excellent service provided by Ben right from the property search till the finilization of the rental agreement. Everthing went smoothly. Could not ask more than this. Keep up the good work.
Mr.MA Jul 20
Very happy with the service provided in looking for a property. Professional and fast.
Ms.MU Apr 20
I first spoke to Sonia regarding my property becoming available unexpected about 6 weeks ago. Within about 3 weeks Sonia and Amelia had shown over a dozen people around the property and had found me new tenants that have since moved in. Sonia, Amelia and her team worked very hard on my behalf and I can't thank them enough for the work they have done.
Mr.KB Mar 20
Jess was an absolute star in letting us our flat, we've had some really bad experiences with various other estate agents, but Jess was a breath of fresh air. I would highly recommend her to anyone for being so efficient, professional and putting up with my incessant calls and queries.
Ms.KM Mar 20
Thanks to Harley for all his help and quick response in finding me properties to rent.
Ms.LA Mar 20
Sold our flat in Kingston with the office recently. The team really went above and beyond here with Natalia and Conor stand out performers when the flat first come to market keeping me updated with feedback from the 20+ viewings they took through the door. After that Ben and Particularly Nina were stand out stars keeping me fully updated throughout the process ensuring a smooth process to exchange. Would recommend.
Mr.AB Feb 20
Highly recommended! A very smooth renting process, Ashley was incredibly helpful and assisted in every step of the way being communicative and understanding. When I had to drop by the office Ashley immediately helped me. A very professional agency with extremely professional people!
Mr.PR Jan 20
Very professional services provided by the team. The whole process was made really easy for us. I would 100% recommend Dexters as your agents!
Ms.SS Jan 20
Just l want to say thank you Dexters, you are amazing our dreams became true with you, nice service humble behaviour, l will recommend Dexters for everyone.
Mr.KM Jan 20
I would highly recommend Dexters when you are planning to look for a place to stay. The process was fast and smooth. It was hassle free indeed! And I am very happy about it given that it is very hard to look for a place here in Kingston especially if you are very new to the area but Dexters was able to help us get the perfect house that we are looking for. All staff and friendly and are willing to answer with all inquries. Also, kudos to Harley for all the help that you give us. Me and my colleague are very grateful for you help. Thank you Harley.
Ms.JAH Dec 19