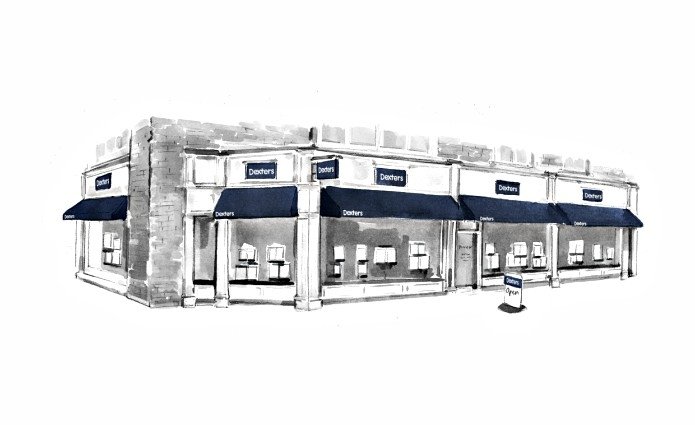 Local property guides
Kingston upon Thames, Fairfield Conservation Area, Coombeside, Grove Crescent Conservation Area, Richmond Road Conservation Area, Tudor Estate, Ham, Coombe, Kingston Hill, Kingston Central, Kingston Vale, Kingston Village, New Malden, North Kingston, Royal Park Gate, Malden Hill, South Kingston
Customer Reviews of Dexters Kingston Estate Agents
Dexters Kingston Estate Agents Customers have rated our service as 5/ 5, based on 169 reviews.
Jack Morgan was very supportive throughout my search, kept in contact regularly and being very knowledgeable on the properties he showed to me..
MS. D.G Feb 22
Ben Surman has been our main consultant in the Kingston branch so far, and has been very attentive and helpful. He has called me directly on multiple occasions to let me know about new properties, and given how sparse and competitive the market is I feel very reassured to have Ben as a contact and advisor. We are still looking for the perfect place but hope to find somewhere soon. Excellent service!
Ms M D Nov 21
Thanks to Sonia for helping me with some troublesome tenants - she sorted out the issues very quickly and professionally! Fantastic service!
Ms S.Y Nov 21
We met with Maddie from Kingston office to rent our property. She is great on passing information,giving friendly and fast service.She made us feel in a good and safe hands.
Ms M.C Nov 21
Great service provided to me by Ethan. Definitely recommend using as your agent.
Mr Z J Nov 21
Ben at the Kingston branch has made the entire process really straightforward for me. He's been really clear, quick to respond to any questions, friendly and with humour. I've felt and still feel in very good hands with him. Really happy with the process and that it's been specifically Ben. Thank you
Ms S.N Oct 21
Ben was very helpful and friendly but professional while going through the process of our recent rental search. He was particularly patient while guiding us through the online procedure.
Ms M.B. Sep 21
Surman helped me find my flat after I had been searching for a long time. He understanding what I was looking for and thereafter facilitating a smooth process. He is a nice person who was a pleasure to deal with. I highly recommend him for anyone who looking for a flat to rent.
Mrs.KC Aug 21
Brilliant service from Sonia & the lettings team, very helpful and responsive! Thank you!
Ms.NM Aug 21
We viewed some properties with Conor Hayes at Dexters in Kingston. Conor was always very responsive, quickly understood our needs, only sent us relevant property info and was happy to come out early morning/after hours to do viewings with us. Highly recommended.
Ms.AC Aug 21