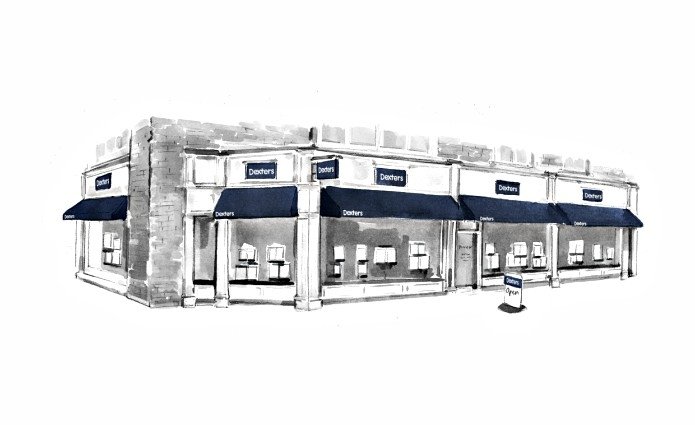 Local property guides
Kingston upon Thames, Fairfield Conservation Area, Coombeside, Grove Crescent Conservation Area, Richmond Road Conservation Area, Tudor Estate, Ham, Coombe, Kingston Hill, Kingston Central, Kingston Vale, Kingston Village, New Malden, North Kingston, Royal Park Gate, Malden Hill, South Kingston
Customer Reviews of Dexters Kingston Estate Agents
Dexters Kingston Estate Agents Customers have rated our service as 5/ 5, based on 136 reviews.
This has been our first time with Dexters looking for a property to move to. We worked with Jess from the Kingston office and she was absolutely amazing! She is very friendly and attentive to our needs, and unlike other Estate Agents we had come across she went above and beyond to help us find what we were searching for!
Ms.EC Apr 21
Thanks Amelia for helping me finding a property. She did a great job and gave many stunning properties for me to choose. Excellent service!
Mr.HM Apr 21
I spoke with Jessica when I first arranged viewings with Dexters. She was very helpful and nice and gave clear and concise instructions when telling us how to proceed with renting property. Great service.
Ms.SS Mar 21
Excellent experience working with Jessica; we found her efficient, highly effective and perseverant. Highly recommend working with her and Dexters!
Mr.JB Mar 21
I would like to say a huge thank you for Ben and Dexters team for all the great service and professionalism provided for us in the past few weeks. I am delighted to say we finally got our new perfect home!! Thank you very much!
Ms.AC Feb 21
My experience with Dexters Kingston has been good so far. I'm renting a flat with them and I've been dealing with Ben Surman. Ben was extremely helpful with the entire process and made himself available every time I had a question about the flat or the tenancy. The reference process was also very quick (1 hour) compare to days with other agencies. Also, Ben is very enjoyable and professional at the same time which I appreciated. Thank you!
Mr.CC Jan 21
Having to find a rental property at short notice was a stress which Amelia and her team at Dexters really helped to alleviate. Many thanks for the prompt, proactive and professional approach.
Mr.SB Jan 21
Amelia, Congratulations for work excellent of manager, for helping me find my apartment.You are extremely professional, fast and reliable. Understands what i want and do the correct for two sides, always takes care of my calls and emails very fast. Thank you for all.
Mr.JM Jan 21
Being new in the environment, and very busy with everyday work, I wanted a make a prompt, well informed decision. You might think they won't fit together until you find Ben Surman from Dexters Kingston. Let's say, I didn't expect to be one call away from having every necessary office work to be done! Keep up doing awesome Ben! My pleasure!
Mr.SM Jan 21
I had the pleasure to have Amelia to assist me to find my apartment. She is very courteous and professional, always promptly taking my calls and responding to my emails, and I will highly recommend her.
Mr.LF Jan 21