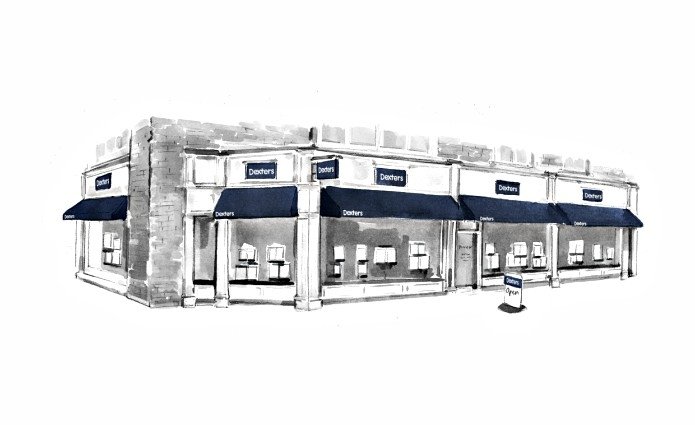 To see points of interest and information on local schools, please use the buttons at the bottom of the map.
Local property guides
Kingston upon Thames, Fairfield Conservation Area, Coombeside, Grove Crescent Conservation Area, Richmond Road Conservation Area, Tudor Estate, Ham, Coombe, Kingston Hill, Kingston Central, Kingston Vale, Kingston Village, New Malden, North Kingston, Royal Park Gate, Malden Hill, South Kingston
Customer Reviews of Dexters Kingston Estate Agents
Dexters Kingston Estate Agents Customers have rated our service as 5/ 5, based on 141 reviews.
Alex Fraser has been a great help! He found a property that was exactly what we were looking for, contacted me to book a viewing immediately as it looked like an amazing opportunity for us. And it was! He also helped us speeding up the process as much as possible of course. the communication is great either by phone and email. Always cheerful and helpful.
Thank you so much Alex! Keep us the good work! All the best! ⭐⭐⭐⭐⭐
Ms.FB Jun 21
Letting agent Ben Surman is professional and responsive. He helped a lots in my first renting house experience. He is patient in answering my questions and suggested effective way to sort out any issues. He has provided an excellent service to my family. Highly appreciated !
Mr.VC Jun 21
Having sold my property with Dexters I was impressed with their focused approach and drive - in particular Emily Terry, who was the Sales Consultant supporting my sale.
She was professional and provided regular communication during the entire process. Anyone who has either bought or sold a property knows this can be a very stressful time, however Emily's support went a long way and made the whole process run smoothly.
The experience would definitely make me choose Dexters again.
Ms.YP Jun 21
Having arranged to have valuations from a number of estate agents we found the valuation recommended by Dexters estate agents to be the most realistic based on recent comparable sales to my property. From my first meeting with Ben, I knew Dexters were the agent I wanted to go with. Their paperwork was professional and well presented, and really gave me the feel they knew what they were doing. Everyone I spoke with in the office was courteous, professional, and well informed on my sale.
Within minutes of my property being listed I received a number of viewings, and multiple bids. And because of that I received exactly the price they promised they'd deliver within days of listing. What was also great is Dexters have a wide scope of offices, so was able to offer my property to purchasers outside the normal scope of Right Move and other websites. I'd like to give an extra mention to Jess who has been amazing throughout, and made this usually complicated process seamless. I have bought and sold 4 properties in the last 12 months and this has by far been the smoothest, and Jess has certainly been a key component to making this happen.
We have now exchanged in the timelines Dexters have said they would, and I'm glad a new family can now take this house on to add to the many happy memories that have been shared there over the past 30 years. I can definitely recommend Dexters to anyone looking to sell their property.
Mr.RP Jun 21
I had the pleasure using Dexters for helping with seeking a new flat to move in with my mate in Kingston.
All credit goes to Ben. He was attentive, demonstrated a strong understanding of our preferences and most importantly dealt with any unexpected bumps in the road (that were no fault of his own) with empathy and professionalism.
We couldn't be happier with the eventual flat that he found for us that we have taken on. we are over the moon with it, it's perfect for us.
Would highly recommend.
Mr.PF Jun 21
This has been our first time with Dexters looking for a property to move to. We worked with Jess from the Kingston office and she was absolutely amazing! She is very friendly and attentive to our needs, and unlike other Estate Agents we had come across she went above and beyond to help us find what we were searching for!
Ms.EC Apr 21
Thanks Amelia for helping me finding a property. She did a great job and gave many stunning properties for me to choose. Excellent service!
Mr.HM Apr 21
I spoke with Jessica when I first arranged viewings with Dexters. She was very helpful and nice and gave clear and concise instructions when telling us how to proceed with renting property. Great service.
Ms.SS Mar 21
Excellent experience working with Jessica; we found her efficient, highly effective and perseverant. Highly recommend working with her and Dexters!
Mr.JB Mar 21
I would like to say a huge thank you for Ben and Dexters team for all the great service and professionalism provided for us in the past few weeks. I am delighted to say we finally got our new perfect home!! Thank you very much!
Ms.AC Feb 21