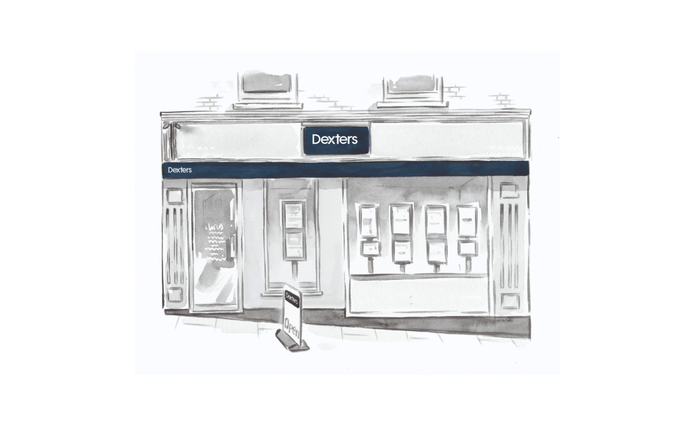 Customer Reviews of Dexters Hampstead Estate Agents
Dexters Hampstead Estate Agents Customers have rated our service as 5/ 5, based on 86 reviews.
Fantastic team - George, Luca and Jodi, my flat was on the market for three days only before agreeing an offer! They were so helpful and professional to deal with.
M B.M Nov 21
I have to thanks the guys from Muswell Hill branch, Antonio and Marlon for they help during my acquisition of a property. Extremely professional and diligent, I can only be glad for their assistance from the beginning until the collection of the keys.
MR K.BC Nov 21
Excellent process from start to finish. All issues dealt with quickly and professionally, couldn't ask for a better service.
Mr.BE Sep 21
Great branch. They went over and above to help sort everything out for us. We're very happy in our new home, all thanks to Dexters!
Mr.OB Sep 21
I would highly recommend Dexters. Their communication and service throughout the process has been excellent. Highly Recommend.
Mr.LH Sep 21
Luca was extremely helpful advising me on my property search. Customer service was spot on. Would highly recommend
Mr.AT Sep 21
Had a great experience with the Dexters team in Hampstead. Made great recommendations on properties, and helped us find our current flat. They were very responsive, patient, and professional. My flatmates and I would like to thank Zavi in particular for his help in making the move so smooth and efficient.
Mrs.EW Sep 21
Used Dexters to sell my property in Muswell Hill. I dealt with George, Marlon, Anthony and Jodie who were totally professional, kept me up to date and dealt with my queries promptly. The team made it as stress free as possible and I had total trust in their ability to represent me in the best possible manner. I would highly recommend Dexters.
Ms B.A Sep 21
Luca was welcoming and friendly from the get go, he understood what I asked from him and was very professional throughout the whole process. I look forward to working with Dexters again!
MR . A.D Sep 21
I just would like to thank Luke Gorman for the excellent customer service! Very attentive and responsive to client's needs and concerns. I know he deals with many people, but his amazing service and attention to detail made me feel like I was his only client. Finding a home is not easy but I have full confidence that we will soon be matched with the right one for my family.
S.V Sep 21