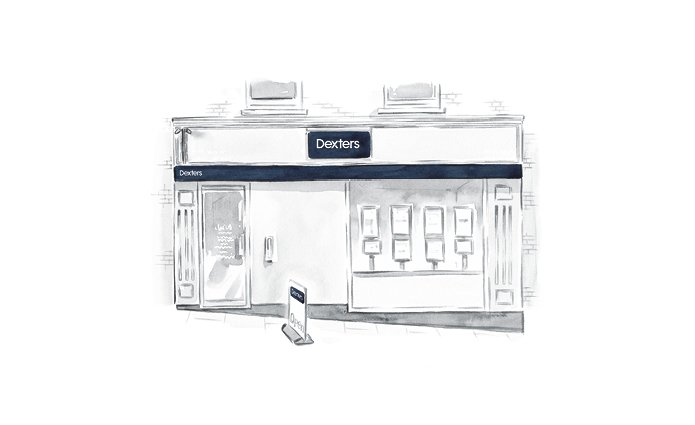 Customer Reviews of Dexters Hampstead Estate Agents
Dexters Hampstead Estate Agents Customers have rated our service as 5/ 5, based on 54 reviews.
I have bought and sold in London more than 10 times over the past 10 years - I can safely say that working with Dexters has been one of the best (if not the best) experience I have had. First class service and pleasant to deal with - I would highly recommend this company and Chris personally.
Mr.AW Dec 20
It was a pleasure to talk to Jon earlier. He comes across as efficient and professional. I look forward to doing business with him in the future!
Ms.HG Dec 20
Great experience so far with Abbie, Alex and the team - very helpful and quick to respond.
Ms.AB Dec 20
Fantastic experience with Abbie and the team. She's been really helpful sorting out our move - very responsive and friendly!
Ms.ID Dec 20
The service I've received from Dexters has been great. I mainly dealt with Craig who was so responsive, helpful and friendly which you don't always get these days! He was a pleasure to work with.
Ms.CD Dec 20
Alex from Dexters Hampstead was super helpful! She showed us the best flat we could imagine renting regarding our needs, and with great patience and good spirit answered all of our questions.
Mr.AH Dec 20
Abbie who dealt with the lettings process of our flat was friendly, easy to approach and efficient. She mostly replied to emails within the same day, which was helpful to ease the stress especially during the covid situation with lots of uncertainties. While we may not be super familiar with the renting process, she attempted to explain all these to us. Thank you Abbie :)
Mr.CL Nov 20
Paul provided us with great service: professional, responsive and thoughtful. Good experience throughout!
Mr.IP Nov 20
Alex has been a pleasure to work with. Always very responsive and really friendly!
Ms.HB Nov 20
I had a wonderful experience with the team at Dexters Hampstead office, Abbie & Craig in particular. They were always friendly, quick to get me answers and guide me expertly through the entire process, especially with evolving market conditions - extremely efficient, would absolutely recommend!
Ms.CM Nov 20