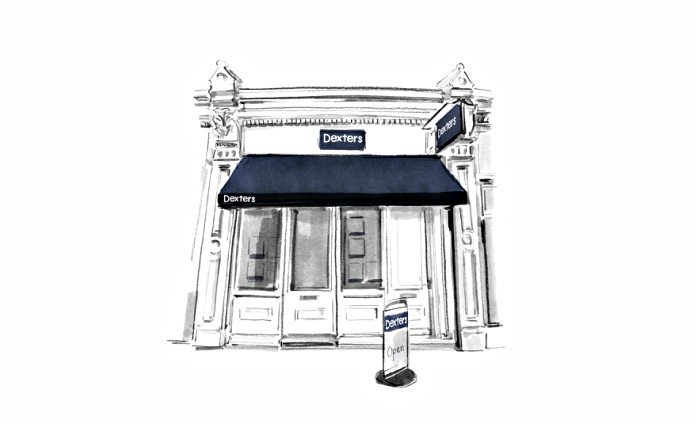 To see points of interest and information on local schools, please use the buttons at the bottom of the map.
Customer Reviews of Dexters Earls Court Estate Agents
Dexters Earls Court Estate Agents Customers have rated our service as 5/ 5, based on 90 reviews.
Jasna was a professional, empathetic and responsive communicator. She quickly took charge and understood the sense of urgency my roommate and I had with our search for student property in Earl's Court. She considered our price range and requirements and worked quickly and effectively to secure our offer against other competitors for the much wanted flat, and I am wholly grateful to her for securing our living space. She has continued to communicate with us even after we have moved in, ensuring us better living conditions and security in our final choice of stay. I have been and am happy to suggest her to my fellow peers searching for property in the area.
Ms.KT Jun 21
I had a wonderful experience with the Earl's Court Dexters branch, in particular with the wonderful lettings agent Christopher Machado. He was professional, friendly, and a pleasure to deal with. I would recommend him for anyone who is interested in looking for a property in the Earl's Court area.
Mr.FA Jun 21
Beth and her team are very helpful and I would recommend them to anyone looking to move in the Earls Court area. They are quick, professional and efficient which has allowed for our moving process to be swift and seamless. They pay extra attention to your needs and are quick at finding suitable properties based on your preferences.
Mr.SC Jun 21
We went through Dexters at Earl's Court when looking for a flat and they were great. Beth helped us and she was so friendly! Thank you!
Ms.A Jun 21
Absolutely professional & great Estate Agent, I was looked after by Natasha, shes done a great job on finding me a flat & sorting out everything. I am very Pleased with the service.
Mr.IH Apr 21
I purchased a property through Dexters of Dartmouth Park. I would highly recommend them. My experience through the process was one of professionalism, clear and supportive/consistent communication and nothing was too much trouble. I worked with Senior Sales Consultant Josh Stone and valued his personal, friendly approach and being reassured how much they wished to make the sale work for me too. I felt a priority as much as their seller. House buying can be a stressful business and Josh alleviated that. Thank you Josh and Dexters!
Ms.NT Jan 21
Very professional service. George was informative, reassuring and easy to contact throughout the whole process. Due to covid there were a few unforeseen challenges when purchasing our flat but George was always on hand to help make the process easier. Would recommend.
Mr.LA Jan 21
Jasna was very professional, friendly and is one of the most respectable real estate agent I have worked with to find a new home. Thank you for your help and support and happy holidays!
Mr.SN Dec 20
A big huge thank you to Jasna for being so patient and efficient when answering all my property related questions. I feel so much more at ease with my situation now and will definitely be using Dexters Earl's Court Estate Agents again in the future!
Ms.ER Dec 20
Under these very challenging times the Earls Court letting team headed by Richard have successfully secured a new tenancy. Throughout the re-letting process Richard has conducted himself with the utmost professionalism going above and beyond at times to ensure our property was let. An agency I can wholeheartedly recommend.
Mr.SC Dec 20