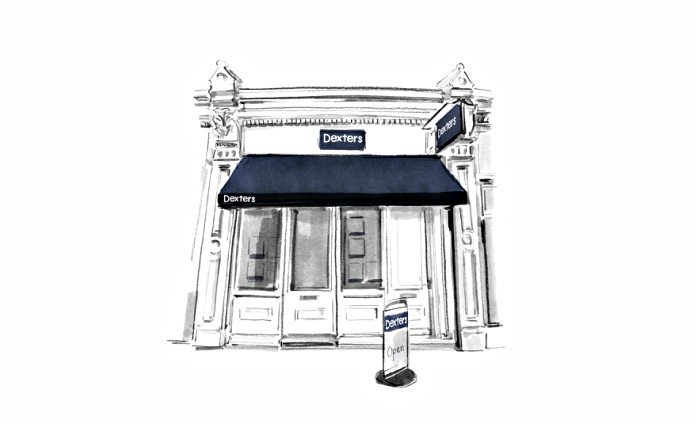 Customer Reviews of Dexters Earls Court Estate Agents
Dexters Earls Court Estate Agents Customers have rated our service as 5/ 5, based on 72 reviews.
The Manager Madeleine is outstanding, she provided excellent assistance to let my flat in extremely challenging circumstances and difficult market conditions. She run the extra mile and she really made me feel like my business was a top priority for her. I would definitely recommend her, thank you Madeleine!
Mr.MP Aug 20
Office Manager Sofia has been of the utmost professional in handling the letting of my property. Pleasant to deal with and handling the overarching broader concerns in her stride, she is also meticulous in her detail and follow up. As an overseas Landlord I am even more grateful to have her support. Thanks Sofia. Matt
Mr.MH Mar 20
Natasha has been great! She really helped us to make the process and the search very easy. She also helped us to secure the property quickly and advised us on all the processes. I really recommend!
Ms.SBW Feb 20
Moving houses is never easy, glad that Natasha went above and beyond in helping us. Grateful and thankful to her for being diligent!
Ms.HAS Feb 20
My friend and I had been looking for a flat for some time, and this is by far the best experience we've had with Estate Agents. Natasha was always available, and she supported us and advised us throughout the whole process. We are super thankful for her help, she's a very good professional and I would recommend Dexters Earls Court to my friends.
Ms.CS Jan 20
Our letting consultant Natasha made things really simple from the visit to the paperworks. She has been really helpful for finding the perfect flat in London even from abroad. I truly recommend her services.
Mr.MF Jan 20
Moving from Australia to London is a big enough challenge for any young family and with a dog as well! Sofia and Charlie gave fantastic customer service and their knowledge was invaluable to us. Sofia managed to find us a property, go through the checks and get us the keys within a very short timeframe. She was happy to answer any questions that we had and she was always available. I can't recommend her and the team Dexters Earls Court enough.
Ms.BC Jan 20
Natasha from Dexters was very helpful in finding the right calibre of tenant to fill my property. She was able to answer my queries promptly and made sure we undertook the necessary checks and references, as well as informing me of the latest tenancy rules.
Mr.BB Dec 19
I am very happy with Charlie , Tasha, Kristel , and Sofia in the Earl's Court branch. Wishing them a merry Christmas and a happy new year.
Mr.AF Dec 19
I can confidently recommend Kristel from Dexters - Earls Court Office, who was very professional and patient. The entire process was fast, easy to understand and she made sure everything is sorted and communicated well. I am very pleased with the service provided. Thank you!
Ms.MM Nov 19