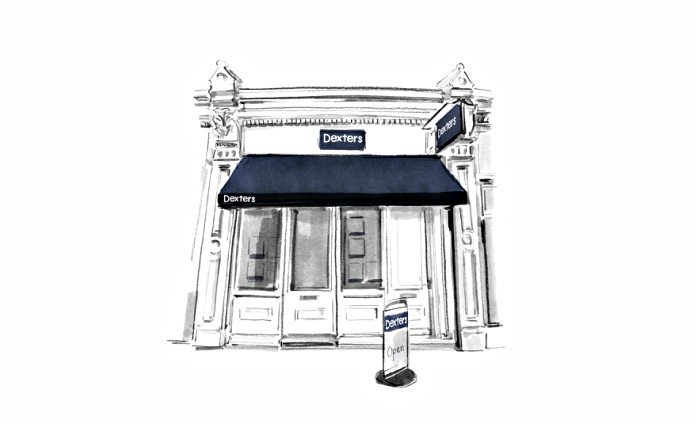 Customer Reviews of Dexters Earls Court Estate Agents
Dexters Earls Court Estate Agents Customers have rated our service as 5/ 5, based on 83 reviews.
Jasna was very professional, friendly and is one of the most respectable real estate agent I have worked with to find a new home. Thank you for your help and support and happy holidays!
Mr.SN Dec 20
A big huge thank you to Jasna for being so patient and efficient when answering all my property related questions. I feel so much more at ease with my situation now and will definitely be using Dexters Earl's Court Estate Agents again in the future!
Ms.ER Dec 20
Under these very challenging times the Earls Court letting team headed by Richard have successfully secured a new tenancy. Throughout the re-letting process Richard has conducted himself with the utmost professionalism going above and beyond at times to ensure our property was let. An agency I can wholeheartedly recommend.
Mr.SC Dec 20
After speaking to many agents regarding my search, I found myself drawn to Dexters in Earl's Court. Jasna was very helpful in understanding what I was looking for and taking me through all the necessary steps to get there. Thank you Dexters, and Jasna!
Ms.ZA Dec 20
I have been given the run around by a few other local agents recently so when I contacted Dexters I wasnt very hopeful in all honesty. I dealt with Jasna, who from the moment we spoke was very attentive to my criteria and took me through a wide range of options. If I ever have to rent in this area again, I will definately be using Dexters. Thanks Jasna - have a great christmas!
Mr.ZG Dec 20
I had a great experience with Dexters Earls Court. Helpful and professional staff, Natasha is very friendly.
Mr.NGS Nov 20
Natasha from Dexters Earls Court branch was very helpful from the very beginning. She was able to arrange our viewing very quick and was waiting for us at the location before the appointment time. All our enquires were promptly answered and the negotiation was very smooth. We are very happy with our new home thanks to Natasha's services.
Ms.BD Nov 20
Sofia from Dexters was fantastic! She helped us through some complications and out of ten I would give her eleven. Found a great house too.
Mr.MG Nov 20
They have a wide range of options, all generally at a very high standard. We got exactly what we were looking for and the process was very smooth. We got the chance to deal with Sofia, and she was very friendly and professional at the same time. I would recommend the services they provide and will come back to them in the future for sure should I need to relocate again.
Mr.GP Nov 20
I had a really great experience with Dexters and especially with Jasna. She has been very helpful and supportive since the first moment. Without her knowledge of the housing market, I wouldn't find such great opportunities. I really do recommend to work with Jasna.
Mr.LA Nov 20