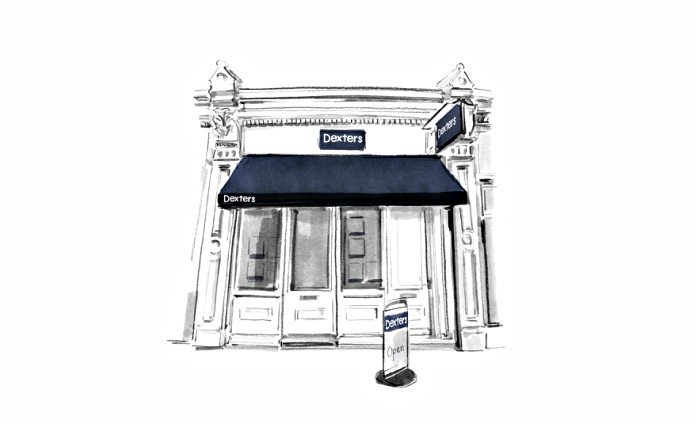 Areas Covered by Dexters Earls Court
Customer Reviews of Dexters Earls Court Estate Agents
Dexters Earls Court Estate Agents Customers have rated our service as 5/ 5, based on 96 reviews.
I did not end up signing contract with Dexters but would like to mention amazing estate agent Jasna. She's kind and really tried to help me with housing. Wish the best for her:)
Ms C.L Aug 21
As an international student who was looking for flats remotely, many difficulties naturally arose, but I'm glad that Jasna was the agent contacting me. In the 2-week experience, Jasna has been very patient and understanding, promptly replying my queries and getting me videos for properties I'm interested in. This really eased my pressure and saved my time.
Mr.NW Jul 21
Jasna was absolutely the sweetest agent I've met in my flat hunting journey. Super responsive, efficient and hands-on when I was looking for a flat. As an international student, flat hunting can be hard because I'm not physically in the country but Jasna went out of her way to help me overcome this and showed me flats that met my requirements exactly and kept me updated regularly which is such a rare quality amongst agents. Thank you so much!
Mr.PX Jul 21
Lisa Beverlly has been super professional during my experience with Dexters. She not only insured that the letting process was smooth, but was also kind enough to quickly provide a reference for my new apartment. Hope she keeps up the good work!
Mr.MA Jul 21
The agents were very helpful, courteous and responsive to my enquiries.
Ms.SP Jul 21
Myself and my partner have struggled to find a reliable agent who kept within our budget and respected our time, then Beth came along and changed the game for us! She went above and beyond to help us out, whilst still respecting our time, and I would HIGHLY recommend her to anyone looking for a new place to call home. We are a young professional couple, and she listened with intrigue to both of our stories and was always looking to see how else she could make our lives easier. 10/10 service from Beth!!
Mrs.OL Jul 21
Jasna was a professional, empathetic and responsive communicator. She quickly took charge and understood the sense of urgency my roommate and I had with our search for student property in Earl's Court. She considered our price range and requirements and worked quickly and effectively to secure our offer against other competitors for the much wanted flat, and I am wholly grateful to her for securing our living space. She has continued to communicate with us even after we have moved in, ensuring us better living conditions and security in our final choice of stay. I have been and am happy to suggest her to my fellow peers searching for property in the area.
Ms.KT Jun 21
I had a wonderful experience with the Earl's Court Dexters branch, in particular with the wonderful lettings agent Christopher Machado. He was professional, friendly, and a pleasure to deal with. I would recommend him for anyone who is interested in looking for a property in the Earl's Court area.
Mr.FA Jun 21
Beth and her team are very helpful and I would recommend them to anyone looking to move in the Earls Court area. They are quick, professional and efficient which has allowed for our moving process to be swift and seamless. They pay extra attention to your needs and are quick at finding suitable properties based on your preferences.
Mr.SC Jun 21
We went through Dexters at Earl's Court when looking for a flat and they were great. Beth helped us and she was so friendly! Thank you!
Ms.A Jun 21