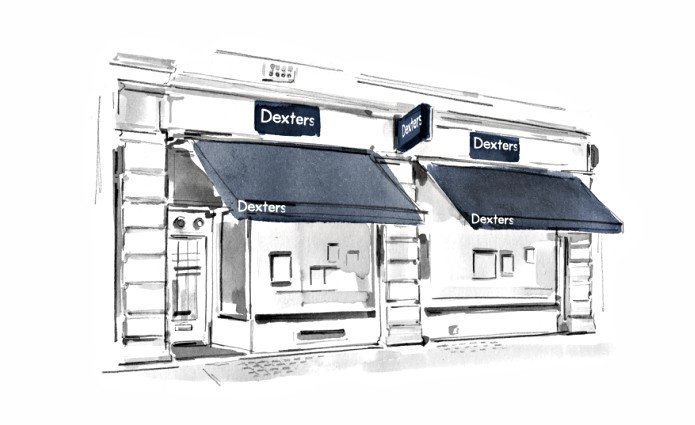 Customer Reviews of Dexters Bloomsbury Estate Agents
Dexters Bloomsbury Estate Agents Customers have rated our service as 5/ 5, based on 133 reviews.
George Thornton has been very helpful until I found the property I needed. He has been an exceptional agent,always willing to support me through the whole process of searching accomodation. In such a competitive environment,this is priceless. Many many thanks!
Ms. B.G Mar 22
Phoebe, from Dexters Bloomsbury, was very professional, patient, friendly and helpful. Thank you so much!
Mr. Z.Y Dec 21
I was looking for an apartment to rent for my daughter studying at UCL. I was glad I contacted Dexters Bloomsbury; George Thornton was attentive and helpful. After each viewing, he would ask for feedback, likes and dislikes. And then he would try to match the next recommended place to our requirements. I don't know whether it is the ethos of the whole office or that I happen to contact the right agent who is responsive and who listens to client's needs. I am glad I got the help I needed.
MS K T Dec 21
I had a wonderful experience with Dexters team. They helped me to settle in to the new flat easily without any problem and always when I asked for something I had the answer in minutes… So I would definitely recommend you to deal with this office as they have the best people there!
Mrs.MA Sep 21
Fantastic for all services from introducing to handing the keys, the professional and patient attitude did make me feel very moved and we safe. The team helped me a lot on preparing our basic information. Although the problems always come one by one, they are very nice and patient from the very beginning to the end. Dexters are very responsible, you can feel very comfortable and safe! Choose them!
Mrs.VT Sep 21
The whole team at Dexters has been extremely helpful, kind and understanding during the last few months. I am a first time renter and ever since the first time I made contact with the team who has been helping me this whole time I have felt like I wasn't simply a customer and this is very much appreciated, they certainly have a knack for it! I will 100% recommend Dexters to anyone who is looking for a new place and I am sure that next time I am looking to move it will be with the help of the team at Dexters.
Mr.FR Sep 21
Great experience with dexters. They are very helpful and quick in offering available places for renting. They are very professional, patient even I had ask millions of questions and replies very quickly. Definitely recommend
Mrs.EC Sep 21
I had a great experience renting a flat with Dexter. Phoebe made the process easy and efficient with her open communication and guidance. I really appreciate the good service. Thank you!
.M.s J. Sep 21
Joe Donaghy at the Bloomsbury office did a really great job at guiding me through process of finding the right property to rent as well as assisting me with the tenancy arrangements and my move!
.M.r. J.H. Sep 21
Our agent Joe is very nice and professional, anything goes well with his help! As the international students who are not familiar with the rents, we don't need to worry too much, the agent helped us a lot and very patient with us. Really nice experience in London, thank you so much Joe!
Mr.RR Aug 21