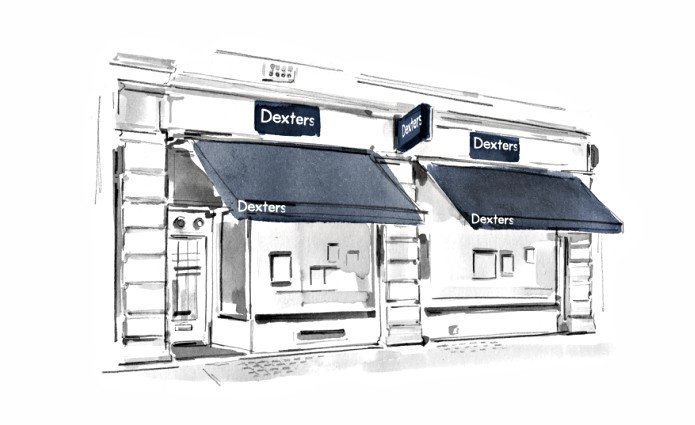 Customer Reviews of Dexters Bloomsbury Estate Agents
Dexters Bloomsbury Estate Agents Customers have rated our service as 4.9/ 5, based on 109 reviews.
My experience with Dexters Bloomsbury in searching for a flat in central London was excellent. Joe was friendly, professional and dedicated and helped me find an ideal flat (studio) with short notice, quickly responding to any and all queries that I had, and kept me updated throughout the entire process. The transition was smooth and efficient and I would happily recommend Joe to anyone flat hunting, and I would happily use his services again.
Mr.VW Apr 21
Joe was great, showed us around a couple of properties and answered all our questions. He always responded quickly and was very helpful.
Ms.BT Apr 21
I can't recommend Joe at Dexters Bloomsbury highly enough! During our search for a flat, he was thorough, professional and went above and beyond to help us. He was always very quick to reply to our queries and was really flexible when arranging viewings around our schedule. He never made us feel rushed and was so kind throughout our experience. We knew from the very beginning we were in the best hands. Thank you for everything, Joe!
Mr.OWR Mar 21
Joe helped me find a studio flat in central London. It was challenging to find the right room for me, who planned for moving quite ahead of time (3 months in advance), but he kept doing it. And we found a lovely one meeting all my needs! Joe is very responsive, helpful, friendly, patient and professional (never enough to add the adjectives!). I would highly recommend Joe and Dexters Bloomsbury to anyone looking for your dream place to live in this area!
Mr.KA Feb 21
Thanks Dexters and Joe Donaghy for helping me find my new home quickly. Joe was responsive to all my queries and was super nice. Overall the transition to my new home was smooth and I'd recommend Dexters/Joe to any tenant looking to find a new home.
Mr.SR Feb 21
Joseph did a fantastic job in helping me finding a flat in Bloomsbury. Moving from abroad and with Covid-19 restrictions it was very stressful.Joseph was patient and understanding through the whole process and he supported me even beyond office hours. He always responded quickly and in a competent way. Thank you Joseph for your valuable help. My next property rental will be with you again.
Mr.CK Jan 21
I'm so happy with the work done by Jodeane and Dexters Bloomsbury! I found my flat in the same day I contacted the agency. She was so helpful, kind and quick to find this beautiful apartment in Russell Square for me. Would definitely recommend Dexters Bloomsbury to anyone looking for a place in this area, specially recommend Jodeane, she is great!
Ms.NR Dec 20
Jodeane did a super job helping to find a rental property for me. She is extremely helpful, very professional and a pleasure to deal with. I highly recommend Dexters Bloomsbury!
Mr.BR Dec 20
We were very happy with Joseph's level of service and attention when we were finding a flat. He demonstrated excellent initiative in recommending and showing us flats that fit our brief and listened intently to our every need. He was also very on top of getting communications through and always pushed at appropriate times. It felt like he was supporting us closely at all times and punches well above his weight as a property agent. Would be very happy to come back to him for any property search in the future.
Mr.IT Dec 20
I rented a property through Dexters at the start of the year and I have to say that I have not have any issue at the moment. Support has been great, they are always available to help and always have a solution to any issue/doubt that I have. I had to travel for a long while and they offered to check the property once in a while to make sure everything was in the right place. Can't go wrong with them!
Mr.RR Dec 20