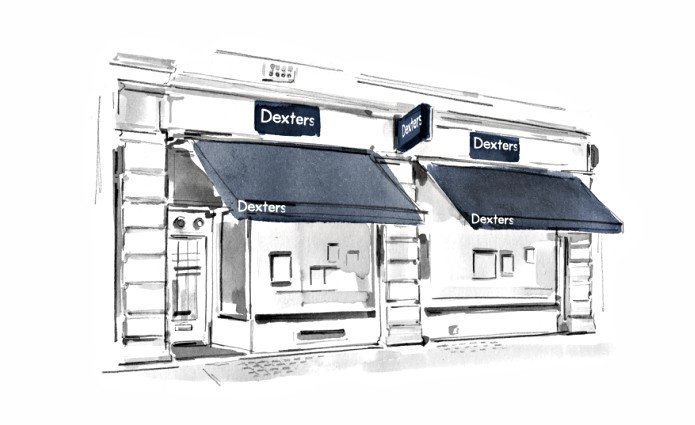 To see points of interest and information on local schools, please use the buttons at the bottom of the map.
Customer Reviews of Dexters Bloomsbury Estate Agents
Dexters Bloomsbury Estate Agents Customers have rated our service as 4.9/ 5, based on 114 reviews.
We bought a property with Dexters in 2020 during the pandemic. Gabriella Orbert was really helpful from start to finish. She was knowledgeable with the building and very prompt at answering all our queries on the phone or email. Best property purchase experience we had. Highly recommend!
Mrs.KZ Jun 21
Professional throughout: Joe was attentive, responsive and followed up promptly on any issues. He also regularly kept me informed of developments. It helps having someone who is level headed and is personable. Great service - thank you.
Mrs.V Jun 21
The service was fantastic, very quick to respond and always with patience. Dexter's staff had made my search a lot easier than it would have been. Definitely would recommend to others looking for a place to rent.
Mrs.FM Jun 21
I would definitely recommend using Dexters Bloomsbury, their service is fast, efficient and friendly. A special shout-out to Joe who assisted us with finding a new apartment to rent in our favourite neighbourhood.
Mrs.JV Jun 21
Dexters Bloomsbury director Michael Keating and his colleagues were incredibly kind, patient, and responsive during our property proceedings. Dexters' communication was always top notch and I'd recommend Dexters to anyone interested. Thank you Dexters!
Mrs.SS Jun 21
My experience with Dexters Bloomsbury in searching for a flat in central London was excellent. Joe was friendly, professional and dedicated and helped me find an ideal flat (studio) with short notice, quickly responding to any and all queries that I had, and kept me updated throughout the entire process. The transition was smooth and efficient and I would happily recommend Joe to anyone flat hunting, and I would happily use his services again.
Mr.VW Apr 21
Joe was great, showed us around a couple of properties and answered all our questions. He always responded quickly and was very helpful.
Ms.BT Apr 21
I can't recommend Joe at Dexters Bloomsbury highly enough! During our search for a flat, he was thorough, professional and went above and beyond to help us. He was always very quick to reply to our queries and was really flexible when arranging viewings around our schedule. He never made us feel rushed and was so kind throughout our experience. We knew from the very beginning we were in the best hands. Thank you for everything, Joe!
Mr.OWR Mar 21
Joe helped me find a studio flat in central London. It was challenging to find the right room for me, who planned for moving quite ahead of time (3 months in advance), but he kept doing it. And we found a lovely one meeting all my needs! Joe is very responsive, helpful, friendly, patient and professional (never enough to add the adjectives!). I would highly recommend Joe and Dexters Bloomsbury to anyone looking for your dream place to live in this area!
Mr.KA Feb 21
Thanks Dexters and Joe Donaghy for helping me find my new home quickly. Joe was responsive to all my queries and was super nice. Overall the transition to my new home was smooth and I'd recommend Dexters/Joe to any tenant looking to find a new home.
Mr.SR Feb 21