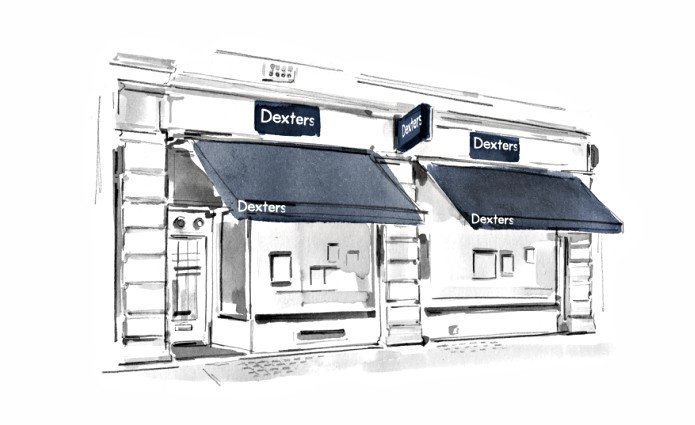 Customer Reviews of Dexters Bloomsbury Estate Agents
Dexters Bloomsbury Estate Agents Customers have rated our service as 4.9/ 5, based on 103 reviews.
I'm so happy with the work done by Jodeane and Dexters Bloomsbury! I found my flat in the same day I contacted the agency. She was so helpful, kind and quick to find this beautiful apartment in Russell Square for me. Would definitely recommend Dexters Bloomsbury to anyone looking for a place in this area, specially recommend Jodeane, she is great!
Ms.NR Dec 20
Jodeane did a super job helping to find a rental property for me. She is extremely helpful, very professional and a pleasure to deal with. I highly recommend Dexters Bloomsbury!
Mr.BR Dec 20
We were very happy with Joseph's level of service and attention when we were finding a flat. He demonstrated excellent initiative in recommending and showing us flats that fit our brief and listened intently to our every need. He was also very on top of getting communications through and always pushed at appropriate times. It felt like he was supporting us closely at all times and punches well above his weight as a property agent. Would be very happy to come back to him for any property search in the future.
Mr.IT Dec 20
I rented a property through Dexters at the start of the year and I have to say that I have not have any issue at the moment. Support has been great, they are always available to help and always have a solution to any issue/doubt that I have. I had to travel for a long while and they offered to check the property once in a while to make sure everything was in the right place. Can't go wrong with them!
Mr.RR Dec 20
Dexters have been helping me recently with my flat hunt in central London. Special thanks to Joseph, senior letting consultant, who helped me a lot. Very professional and helpful. Can't wait to move in next January!
Mr.AD Dec 20
I recently moved to London. Coming from the Netherlands, it was especially stressful because I don't know the city and had no idea what the customs are regarding rent. Luckily, I had Jodeane from Dexters Bloomsbury helping me through the whole process! She was super kind and patient, showing me multiple properties and quickly finding a place for me that was the perfect fit. Overall, it was a great experience!! 10/10!!!! I'm very thankful for Jodeane!
Mr.SR Nov 20
Great team! Very efficient and professional. Especially Gabriella!
Mr.AG Nov 20
Joe did a fantastic job. He has always been attentive and worked his best for accommodate us with the best possible agreement. He recommended us a house we had not called for which actually ended up being a much better deal, and accompanied us through the negotiation. He was always available for anything we needed, and we would work with him again in the future.
Mr.LMZ Nov 20
Thanks a lot to Joe we found the flat that meets all our needs and dreams. Joe has been very responsive and attentive to help us throughout the renting process. You can tell that he is very passionate about his work from the way he takes the conversation forward and makes the effort to make you feel comfortable and address all your concerns and requirements. Would work with him again!
Ms.GB Nov 20
We recently let through Dexters Bloomsbury and it could not have been an easier experience, especially when working with Joe Donaghy (one of the senior lettings consultants at the Bloomsbury branch) - the process was managed end to end with great communications and I, and my partner, felt as though Dexters were working to get the best possible lettings outcome for ourselves as tenants and the landlord.
We found our property online, called and spoke with the Bloomsbury lettings team that day - viewed and signed for the property the following day. The whole process was swift and thorough - at every point we were informed of the lettings process and timeline, and the Dexters team were sensitive to our requests. Having rented in London for over a decade and a half, I couldn't recommend Dexters highly enough - whereas with other estate agents you can often feel as though it's the luck of the draw when it comes to your lettings consultant and the mood they may be in that day, Dexters couldn't be more different - providing a level of professionalism and consistency I have struggled to find at other estate agents in London. Highly recommended and Joe is definitely a credit to the Dexters Bloomsbury lettings team!
Ms.SB Nov 20