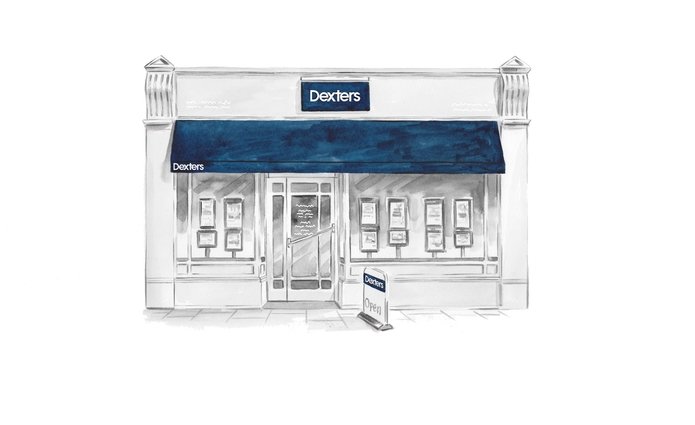 To see points of interest and information on local schools, please use the buttons at the bottom of the map.
Customer Reviews of Dexters Muswell Hill Estate Agents
Dexters Muswell Hill Estate Agents Customers have rated our service as 5/ 5, based on 44 reviews.
Excellent service by Hayrie and George. They are both very thorough, professional and most important willing to listen and understand their client's needs. Highly recommended!
Mrs.MS Jun 21
After testing a number of agents to market and sell our property we went with Dexters, and wow, what a great decision that was. The whole team were really professional, and sold our property really quickly.
We also must highlight, Antonio Di Dio, who was so helpful, supportive, professional, and for us, so responsive, always available and really quick at replying to emails and phone calls. He gave us such confidence our property would be sold quickly and most importantly, at the price we were looking for which was achieved.
Thanks Dexters !!!!
Mr.PK Jun 21
Marlon, Antonio and George thank you,. You've all been incredibly helpful and professional. Excellent speed with a sensitive bespoke approach. Marlon setting up the valuation on the day we spoke, through to instruction and then the sale, all so amazingly quick. An insights that as to be seen to be believed!
Thank you again!
Mr.TL Jun 21
We have been looking for a flat in the area of Fortis Green. Abbie answered our call to book viewing and from that moment she has been helpful. Abbie was able to arrange for us a viewing the same day and was happy to arrange for us another viewing early the second day to take some measurements. Once we gave an offer Abbie helped us through all the whole process until we closed a deal. She was very professional, responsive and always informative. Thank you Abbie, we appreciate all the work you have done with us.
Mr.RA Apr 21
Just want to say that Dexters are very professional. Calum in particular, is always prompt at replying to my emails and any issues that I had and always dealt with quickly, without any fuss and always in a professional manner! Highly recommended!
Mr.TS Apr 21
Dexters Estate Agents are a joy to deal with. At each and every step of my rental, from the start to the finish. Calum is highly recommended, he was professional, knowledgeable and very responsive. Communication at Dexters was excellent, enabling the whole process to run smoothly.
Ms.RS Mar 21
I called to inquire about a studio and Aydan was very helpful and friendly. He gave me all the information I needed and we talked at length about my schedule and when an appointment could be booked. He was very professional and took me through everything, answering all my questions with clarity, so a positive experience indeed. Great job.
Ms.RF Dec 20
Great experience with this agency, I felt like they actually cared about my needs rather than just wanting to close a deal. Communication is key and I appreciated the clarity and transparency of the offerings. Would highly recommend.
Ms.MB Dec 20
The whole team in Muswell Hill is diligent and professional and this has been the case for some years. Calum, recently, has also been professional and dedicated in his approach in helping me rent the property. Many thanks.
Ms.AE Dec 20
Great guys, Calum was really helpful and friendly. He's very accommodating, personable and did everything he could to help me and my daughter secure a flat perfect for us.
Mr.NB Dec 20