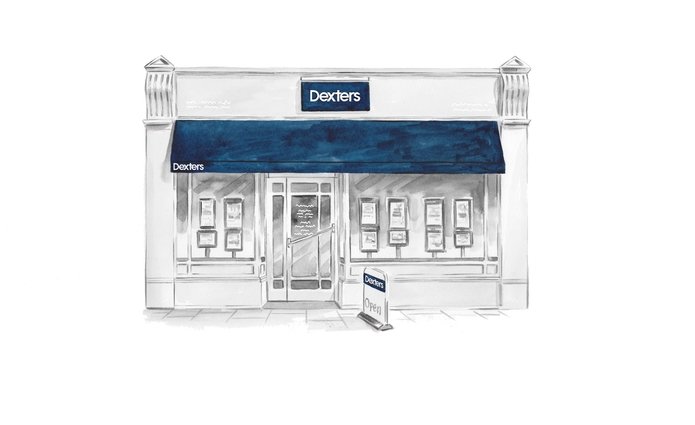 Areas Covered by Dexters Muswell Hill
Customer Reviews of Dexters Muswell Hill Estate Agents
Dexters Muswell Hill Estate Agents Customers have rated our service as 5/ 5, based on 59 reviews.
Used Dexters to sell my property in Muswell Hill. I dealt with George, Marlon, Anthony and Jodie who were totally professional, kept me up to date and dealt with my queries promptly. The team made it as stress free as possible and I had total trust in their ability to represent me in the best possible manner. I would highly recommend Dexters.
Ms B.A Sep 21
I just would like to thank Luke Gorman for the excellent customer service! Very attentive and responsive to client's needs and concerns. I know he deals with many people, but his amazing service and attention to detail made me feel like I was his only client. Finding a home is not easy but I have full confidence that we will soon be matched with the right one for my family.
S.V Sep 21
Matteo and Hayrie have been exceptional in helping my partner and I find the perfect flat, in the perfect location, very quickly. They are friendly and proactive, and I highly recommend them.
Mrs.CC Aug 21
After speaking to Jodie on the phone, she was extremely helpful and had all the answers to my questions on areas in and around Muswell Hill that I may be interested in. Thank you!
Ms.EC Aug 21
Jodie Whitehead was a fantastic Agent - professional, knowledgeable and personable. It was a pleasure to have her work alongside me in my property search.
Mr.CA Aug 21
It was a pleasure to work with Danielle. She quickly understood my needs and found suitable viewings. I never had to chase her and most importantly I felt she genuinely cared about my needs rather than just pushing for sakes.
Mrs D.W Aug 21
Hayrie, Luke and Matteo's help has been really precious throughout the whole process and to settle us in our new flat in Muswell. Can only recommend their services!
Mrs.LD Aug 21
Hayrie Mehmet showed my wife and I I truly stunning property. Her correspondence and professionalism was confidence inspiring, and was a very friendly agent during the viewing. We would certainly recommend Hayrie, her team and the Dexters Muswell Hill office.
Mr.MT Aug 21
Matteo was really helpful with our search for a place to rent, he was approachable and made good suggestions when new properties came up, recommended!
Mr.RH Aug 21
I just wanted to give a massive thanks to all the team at Muswell Hill Dexters who were so kind, efficient and understanding in every dealing we had with them. A special shout out to Jenny, Janet and Noor who were especially kind throughout!
Mr Y.B Aug 21