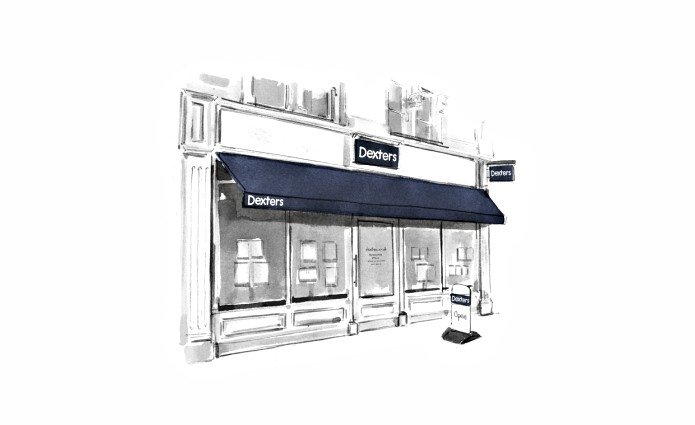 Customer Reviews of Dexters Wimbledon Estate Agents
Dexters Wimbledon Estate Agents Customers have rated our service as 5/ 5, based on 131 reviews.
Very professional service, I felt supported throughout, including the coordination between me and the buyers during the legal process.
MS H.B Feb 22
Gabriel Cunningham and Michael Ford were the people who mainly dealt with the sale of my late father's property. Professional and attentive at all times and I would not hesitate to recommend Dexters in the future. Also a special thanks to Verity Chaplin for dealing with the admin etc to ensure the sale was concluded in a timely and efficient way.
MR. N.S Feb 22
Couldn't have asked for a better service. Viewings were well organised. Kept us regularly informed. Well done and thanks.
MR A.C Jan 22
Hello, just wanted to say that I bumped into one of your agents the other day when they were on my road. I chatted to a lovely chap called James. He was extremely polite and answered some questions that I had. Very informative and very polite. I'm not selling at the moment but based on this interaction I will be instructing Dexters to handle the sale.
Miss .E. Oct 21
I have not yet bought a property , but since there is nothing related to the options above i selected the above service used. We are looking to buy and have been in touch with Gaberial, he has been very regular in his follow ups and has also helped with a few viewings , he's been punctual with the viewings we've had so far . We hope to find something according our preferences shared to Gabriel. Thank you Gaberial for your help and all the information you've been sharing with us .
Ms O.G Oct 21
The whole team have been marvellous in guiding me through the tricky process of selling two properties and purchasing my dream home. Thanks Guys, I really appreciate all your help and expert advice.
Ms J.M Sep 21
Gabriel was very responsive and informative throughout our buying process.
Mrs.PS Aug 21
Dexters Wimbledon set an extremely high bar for quality of service and professionalism. An expert local knowledge and proactive approach assisting our property purchase. Needless to say we would not hesitate to use them again!
Mr.EC Aug 21
I just sold my flat in Wimbledon through Dexters who acted as sole agent.
I put it on the market with them at beginning of April 2021 and within a couple of weeks the contract, the photos, the floor-plan and brochure were live on their website with discussion along the way as regards the correct and achievable selling price.
After 4 weeks we decided to drop the price and from there it took just another 2 weeks to get an acceptable offer. From offer to completion took just 3 months in total.
Dexters were enthusiastic, hardworking, professional and very communicative throughout - especially as I am not based in the UK and so we had to rely on regular e-mail updates and Whatsapp calls.
I thoroughly recommend all the team at Dexters in Wimbledon - Simon, Gabriel, Harry and others who handled viewing enquiries from the start.
Thank you all of you!
Mrs.RB Aug 21
Very professional service for a slightly tricky property.
Happy with the valuation, which was actually exceeded by the final offer.
Mr.SS Aug 21