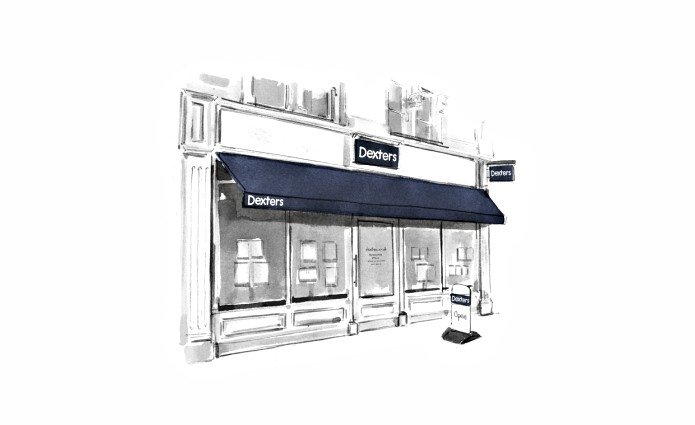 Customer Reviews of Dexters Wimbledon Estate Agents
Dexters Wimbledon Estate Agents Customers have rated our service as 4.9/ 5, based on 97 reviews.
Cannot fault how Dexters handled my property purchase from viewing the property through to exchange they have kept me informed throughout, chasing relevant parties when required and giving me a good understanding about the whole process in general. Thumbs up for Gabriel and Tal.
Mr.JL Dec 20
Finding and acquiring a rental was a great experience with Dexters. Everything was completed in a timely manner, queries were responded to almost immediately, and they went above and beyond in helping me secure a flat. A very happy customer!
Ms.JH Dec 20
Our experience with Gabriel Cunningham (Director in Wimbledon office) has been really positive. Attentive to our needs and requirements, and ensuring continuous follow-ups during the process. We happily recommend him to both buyers and sellers. PS: the same has to be said for his colleague Simon who also jumped in and helped out whenever required. What a great team.
Mr.RS Dec 20
Dexters provided a great service from start to finish with all staff friendly and helpful. They sold our property quickly and efficiently and then followed the process through to completion, ensuring it progressed as smoothly as possible. I had realised that agents could provide such a quality after sales service also - something I honestly hadn't considered when appointing them. Wouldn't hesitate to recommend highly!
Mr.DK Dec 20
Had an excellent experience with Dexters. Super professional whilst being warm and friendly. Naomi who helped me find my gorgeous flat was exceptionally helpful and really went above and beyond. Would (and have) recommend them to anyone.
Mr.MD Dec 20
Things that stand out: keen to show buyers a variety of properties that match their precise criteria. Patient, adaptable and knowledgeable.
Ms.ES Nov 20
In the last couple of months I have seen a number of properties in the Wimbledon area and can say that Regan at Dexters was the most helpful estate agent I came across. I think the key difference is that Regan had a very good knowledge of each specific property (much better than many others), was always very professional in providing all the property details and lease information that I could take away and he was very proactive at following up after viewings not just to get my opinion but to go away and get answers to any questions that I had. I also dealt with one of his colleagues who was covering on a Saturday viewing (sorry I cannot remember his name) but he was equally helpful, definitely going beyond the standard approach you get from many other estate agents. Thanks for your help.
Mr.TH Nov 20
Gabriel has been very helpful with advice on the local market and is a very friendly and genuine person. I highly recommend him.
Mr.CD Nov 20
We recently completed a sale via Dexters. The whole process was seamless with the added complexity we live outside of the UK. Special mention to Gabriel and Tal for outstanding levels of service. The UK sales process can be long and arduous at times. So proactive communication is key. Thanks for always keeping us informed and responding promptly. Highly recommend.
Mr.KF Nov 20
Wimbledon Dexters team definitely deserve a 5 star review! They are very diligent in helping us finding the right property, always call when new properties are brought onto the market, they listen to what our preferences and really match that with the right property. Once offer is accepted, they follow it through until exchange, their customer care team is just as professional, responsive and helpful as their sales team. There were time where solicitor's weren't very responsive, and the communication through solicitor's had become really difficult, they really act as an excellent intermediary assisted the communication between us and the sellers, ironed things out. This is an excellent estate agent with everyone that I've dealt with are very delivery, professional, responsive and pleasant! I want to mention their names and they deserve the registration they are Michael, Gabriel, Talvinder, Verity. Thank you all for helping us find the perfect property and your kind assistance in the communication which contributed hugely to the success of exchanging contracts.
Ms.SL Nov 20