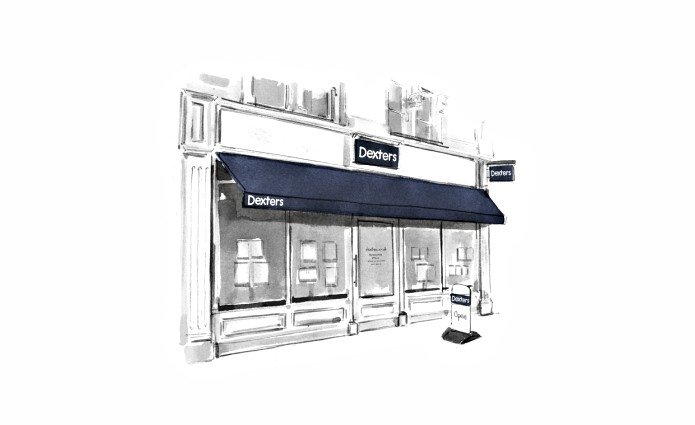 To see points of interest and information on local schools, please use the buttons at the bottom of the map.
Customer Reviews of Dexters Wimbledon Estate Agents
Dexters Wimbledon Estate Agents Customers have rated our service as 5/ 5, based on 111 reviews.
An easy 5 stars for Dexters who have excelled themselves. There was high pressure to complete my house sale in June, and with the help of Micheal, we did it. Micheal couldn't have been more professional, responsive and supportive. He was always ready to take my call and ensured that everything went as smoothly as possible. These guys are hands down the best in the business - if you want your house to sell for a good price and to go through as fast and efficiently as possible, choose Dexters. I will certainly use them again - great work and thanks Micheal for all your help and support. Top stuff.
Mr.CB Jun 21
We had an excellent experience selling our property with Dexters. Simon, Gabriel and the team were proactive, responsive and professional throughout the process, and we were able to complete our sale at the desired price efficiently before the stamp duty deadline. Would be happy to recommend to anyone looking to buy/sell in the Wimbledon area - thanks!
Mr.LO Jun 21
We had a great experience selling our house through Dexters Wimbledon. Simon's advice on pricing was carefully considered, we were very pleased with the viewings and offers we received. They gave us detailed feedback, supported us in our negotiations and the sales process, and even helped us to find a removal company when availability was really tight. Thanks Dexters!
Ms.NF Jun 21
Really happy with the service that we got from everyone at Dexters Wimbledon. We said we wanted to sell by June and they made that happen for us! We had many viewings and regular updates each week on progress. Once we agreed a buyer they were also very helpful. Would recommend Gabriel and his team!!
Ms.JL Jun 21
We had a great experience buying our first home with Dexters. Our questions/emails were answered promptly, and they gave us great advice regarding making offers and how things would progress etc. Even after we exchanged they have been very accomodating of us. Despite all the changes with coronavirus everything has run very smoothly. Thanks Gabriel!
Ms.CD Apr 21
Sold my property in Wimbledon on Ridgway Place through Dexters. Dexters were fantastic at every stage of the sale and I have no hesitation recommending them. Most of my dealings were with Michael Ford and he was extremely helpful at every stage even after contracts had exchanged. Everyone else I spoke to including the manager, Simon, gave great advice particularly with regards to valuation of the property. I would use Dexters again.
Mr.KU Apr 21
Dexters were great from start to finish when we sold our flat in March 2021. Our flat sold very quickly and I believe Dexters had a big influence on this. They were very good at keeping us in the loop with any developments and were helpful with getting the sale and move over the line. I would highly recommend and would use again.
Mr.CR Mar 21
We were very happy with the service received from Dexters Wimbledon, especially Gabriel. We have been looking for the right property for more than year and when we found the property Gabriel helped us so much! He was very professional, friendly, responsive and attentive to all our inquiries until the last point of the process! Thank you Gabriel, girls are super excited! I highly recommend Dexters Wimbledon especially Gabriel.
Ms.SS Mar 21
It has been very difficult for everyone, because nobody expected to come across this lockdown, but with the hard work, perseverance and honesty of a team from Dexters at Wimbledon my house has been Sold in a reasonable time due to my difficulties in comunicate, they've offered me help to trespass the barriers and as I cannot be more than happy to say many thanks to all at Dexters at Wimbledon, special to Simon, Gabriel, Ian and Cosdemou. I highly recommend them to everyone, as I've been recommended by someone very satisfied with service received from them in the past.
Mr.VA Feb 21
Cos and the Wimbledon team have been really great. House-hunting is painful because too many agents don't seem particularly interested in helping you actually find a place, but the experience with Dexters has been excellent - they do all the imprtant stuff well - answering the phone, returning calls, taking the time to show you places, listening to what you actually want, and then follwoing through with excellent organisation... Highly recommended.
Mr.JG Jan 21