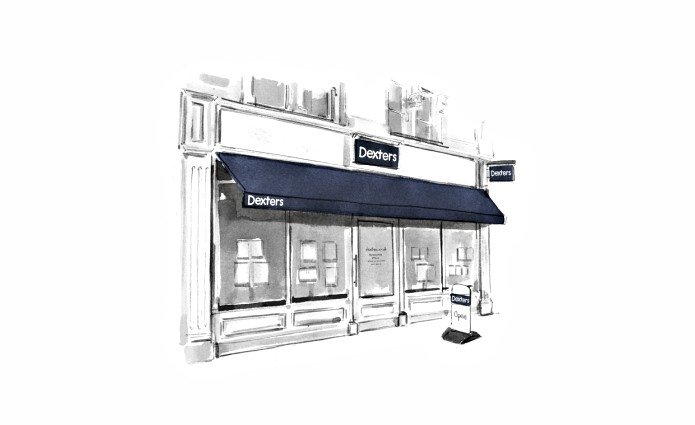 Customer Reviews of Dexters Wimbledon Estate Agents
Dexters Wimbledon Estate Agents Customers have rated our service as 4.9/ 5, based on 79 reviews.
Excellent service. Thank you Aidan, Michael, Gabriel and Charles. Great work chaps!
Ms.ZE Aug 20
Extremely happy with the service I received from Dexters Wimbledon and Aidan in particular. He is the best agent I've worked with and helped me tremendously throughout the journey of buying my first home. Despite all the difficulties the current COVID-19 situation has imposed on the property market I am very grateful to Aidan for helping me find my dream apartment, patiently explaining all the details, answering my never ending questions, keeping me in the loop of everything and coordinating additional viewings. His help as well as the help of his colleague Charles are highly appreciated. Thank you.
Ms.AD Aug 20
My house sale was caught right in the middle of the Covid-19 lockdown, but Simon and Gabriel carefully navigated the transaction through to completion. Together with Tal in their Service Centre, they provided excellent service and advice, keeping me updated of all the issues along the way. Thank you Dexters.
Mr.AA Aug 20
We would like to thank Gabriel for his excellent support and guidance throughout our buying process. Buying can be stressful, especially so during a global pandemic, but having Gabriel there to always answer our questions and help us nudge the process along was invaluable.
Ms.CG Aug 20
They are the most honest, responsible and nicest estate agency I have ever met. I bought a property from them and my experience was great.
Mr.BP Aug 20
Dexters did a great job in marketing my house for Sales, Gabriel and Michael in particular were extremely helpful and efficient. Thank you!
Mr.MM Apr 20
Brilliant service from Michael, Simon and the team. Got the whole buying process through in under 6 weeks, which was fantastic. Great communication throughout - thank you!
Ms.JW Apr 20
I had a great experience with this branch and the overall employee experience, they are very professional and made my life a lot easier from day one of needing a new place to stay, Thank you to Mark & Dorian for the effort my family and I appreciate it.
Mr.JS Mar 20
Gabriel has been very professional and attentive to our needs.He is extremely knowledgeable about the area and promptly reply to any queries we had. A very valuable asset for Dexters.
Mr.IT Mar 20
Great knowledge of the market. Realistic approach to the value of our property and how best to attract potential buyers really helped us in the difficult current climate. Simon and his team all worked really hard for us and would definitely recommend/use them again.
Mr.RF Feb 20