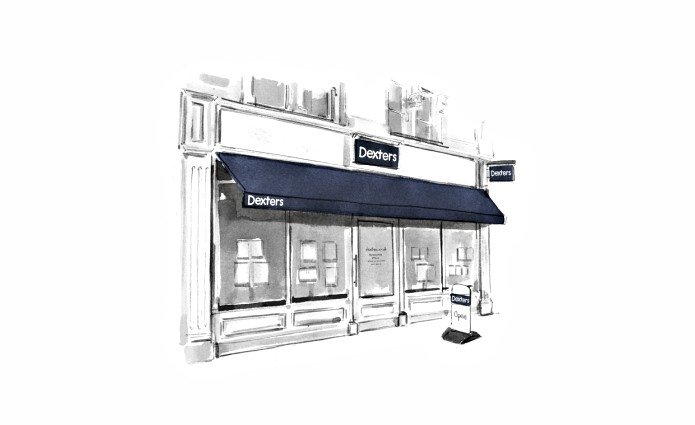 Customer Reviews of Dexters Wimbledon Estate Agents
Dexters Wimbledon Estate Agents Customers have rated our service as 5/ 5, based on 121 reviews.
Gabriel was very responsive and informative throughout our buying process.
Mrs.PS Aug 21
Dexters Wimbledon set an extremely high bar for quality of service and professionalism. An expert local knowledge and proactive approach assisting our property purchase. Needless to say we would not hesitate to use them again!
Mr.EC Aug 21
I just sold my flat in Wimbledon through Dexters who acted as sole agent.
I put it on the market with them at beginning of April 2021 and within a couple of weeks the contract, the photos, the floor-plan and brochure were live on their website with discussion along the way as regards the correct and achievable selling price.
After 4 weeks we decided to drop the price and from there it took just another 2 weeks to get an acceptable offer. From offer to completion took just 3 months in total.
Dexters were enthusiastic, hardworking, professional and very communicative throughout - especially as I am not based in the UK and so we had to rely on regular e-mail updates and Whatsapp calls.
I thoroughly recommend all the team at Dexters in Wimbledon - Simon, Gabriel, Harry and others who handled viewing enquiries from the start.
Thank you all of you!
Mrs.RB Aug 21
Very professional service for a slightly tricky property.
Happy with the valuation, which was actually exceeded by the final offer.
Mr.SS Aug 21
Positive, professional and progressive - the qualities of every member of Gabriel and Simon's team at Dexters Wimbledon Estate Agents who excelled themselves at every stage of our sale and purchase.

Dexters Wimbledon Estate Agents are model examples of how selling your home ought to be, that others could learn from. They were always on hand to respond to calls. They consistently progressed our sale by chasing other parties and obtaining feedback from prospective buyers. At the peak of lockdown, they came up with innovative ways of marketing our home remotely. We had lots of viewings and received several offers. It goes without saying that we highly recommend Dexters Wimbledon Estate Agents for property sales.

Special thanks to Aidan and Gabriel for managing the latter stages of our sale and the wider sales team for managing the earlier stages and viewings.
Mr.PA Aug 21
I would recommend Dexters to anyone looking for a property. I worked with an agent by the name of Jaden Alie who patiently helped me look for an ideal property, considered all my needs and requirements to be met as much as possible and communicated with me if there were any offers or updates. For these reasons Dexters Wimbledon is at the top of my list.
Mr.CR Jul 21
Had the pleasure of meeting a professional and thorough young man called Jaden who aided the purchase of a new 2 bedroom flat for me and the Mrs, and was incredibly helpful. Every query I had was excellently answered and looking at some of the reviews on here, Jaden sure does understand his clients needs well! Will definitely be recommending Dexters and Jaden's services in the future - very impressed.
Mrs.JD Jul 21
We recently visited a property advertised by Dexters Wimbledon and were provided with an excellent service by Jaden, who was extremely knowledgeable, diligent and courteous. It was an all-round delightful experience as he has given me valuable insights and a plethora of options to consider when purchasing properties. 10/10 service - if you are considering viewing a property, I would highly recommend Dexter's Wimbledon (and specifically Jaden)!
Mr.AK Jul 21
We went round a property with Jaden at Dexters Wimbledon and although we did not end up moving into the property, Jaden gave us some excellent advise on what to look for to suit our requirements and we now have a better understanding of where to go from here. Thanks!
Mr.MD Jul 21
Fantastic experience with Dexters helping us finding a place to live. Amir and Tal are very professional, punctual and engaged. They helped us to get things sorted in very tight timelines and finally got the keys in time. Thank you for your time!
Mr.KM Jul 21