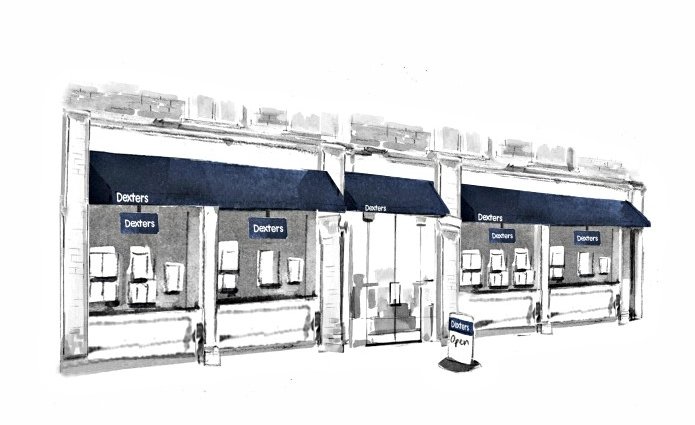 Customer Reviews of Dexters Westbourne Grove Estate Agents
Dexters Westbourne Grove Estate Agents Customers have rated our service as 5/ 5, based on 73 reviews.
Best sales agents in the area. Bought my house in North Kensington and sold my flat in Notting Hill through them, would recommend to anyone.
Ms.AON Oct 20
I chose Dexters to sell my mother's house in Notting Hill. I interviewed three companies and was the most impressed with Toby from Dexters. They worked really hard to sell the house and were excellent communicators throughout. We remained on the same wavelength through quite a few ups and downs along the process but made it over the line in the end. Toby was always positive and empathic without being unrealistic, the rest of the sales team were a delight to work with.
Ms.AB Oct 20
We used Dexters on Westbourne Grove to sell our property in Notting Hill. The service provided by the team was excellent- they are very responsive, professional and efficient. The advice on price and timing of the sale was spot-on. They also helped with all the other aspects of the sale such as finding solicitors and movers. I fully recommend using them.
Mr.AM Oct 20
I have been really impressed by Mr. Krobo of Dexters in their Hyde Park office. He acted both diligently and proactively helping to successfully conclude a complicated sales chain involving 5 home sales recently. Well done.
Mr.AB Oct 20
The Dexters team on Westbourne Grove recently sold my flat in Notting Hill. They were polite, diligent and communicated well with me at each stage of the process and crucially, sold the property. It is always a team effort but special thanks to Charlie on my sale, I would certainly recommend them.
Mr.CM Oct 20
I had a great experience using Dexter's Westbourne Grove. From the initial meeting with Toby, to the pricing decision and listing, everything was straightforward and well organised. Charlie and his team did a great job in getting viewings booked and we managed to sell our property quickly and at a reasonable price. Even more impressive given the current climate. The team kept us in updated throughout and helped move things along to get us to exchange. Anyone looking to sell in this area I would thoroughly recommend speaking to Toby and Charlie.
Mr.BS Oct 20
The whole Dexters team were very professional and thorough during the entire process of selling my property. Led brilliantly by Toby, the team showed more people round than the other agent, followed up efficiently and comprehensively and ensured they achieved the best price possible. Once the sale was agreed, Toby ensured he followed the transaction personally through to exchange and completion, reaching out proactively to both sides to resolve issues. I would definitely recommend anyone looking to sell their property in West London to consider using Dexters.
Mr.BF Aug 20
We chose Dexters to sell our house because of their local reputation and due to them recently selling one of our neighbour's house. Our choice proved to be a good one as we were advised realistically but competitively on price in a tricky market, and felt the marketing was spot on. The team were very pleasant and efficient, always on time, responded promptly to our calls and was considerate of our needs. Highly recommend.
Ms.SRT Aug 20
Dexters is one of the best agents in the area. I've dealt with the sales team on numerous occasions, the level of customer service and the final result achieved by Toby, Charles and the team has been consistently excellent. They are hardworking, personable and pro-active. I would definitely recommend.
Ms.HM Aug 20
Helpful and informative. Followed safety precautions related to current pandemic. Recommended.
Ms.PL Aug 20