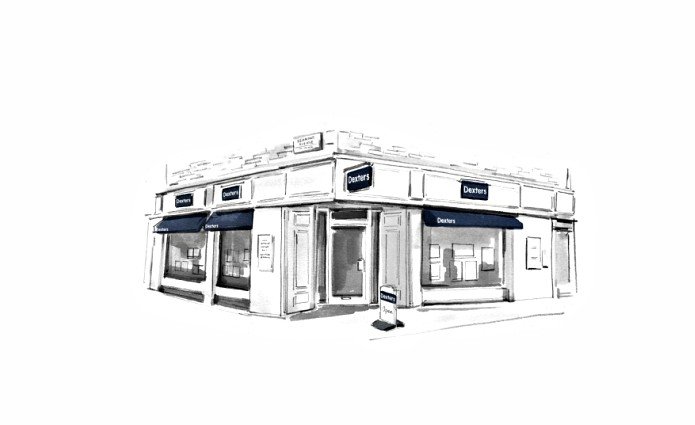 Customer Reviews of Dexters West Kensington Estate Agents
Dexters West Kensington Estate Agents Customers have rated our service as 5/ 5, based on 79 reviews.
We had an excellent experience with our realtor James. James was extremely friendly and patient during our viewings. He was extremely professional, very attentive and made sure all our questions related to the property were addressed. When our offer was accepted James was on top of things from the very beginning ensuring all lines of communication between us and the sellers were transparent and efficient. He was in constant contact with the solicitors on both sides and ensured that all queries were addressed promptly to avoid any delays. He ensured that our exchange happened smoothly and quickly with no issues. We highly recommend James and Dexters given the top quality service we had. Thank you James!
Ms.DH Oct 20
Myself and my partner are now renting a flat thanks to Dexters and especially Ravi. Could not recommend Dexters more highly!
Mr.MH Oct 20
Dealt with Ravi who was incredibly honest, helpful and underatanding of my needs. Couldn't recommend a more professional service.
Ms.CL Oct 20
We couldn't be happier with the professionalism and service at Dexters in West Kensington. Our flat was only on the market a matter of weeks before a sale was agreed. We particularly appreciated the care taken during the Covid-19 pandemic to wear gloves and masks. The agents showing the flat were always smartly dressed and professional - not at all smarmy. We'd particularly recommend James Wittich, whose calming demeanour helped us cope with the stress of selling a home. He was great to work with and helped keep things ticking over at a good pace.
Ms.CH Oct 20
I have rented out my property with Dexters for several years now and the team at West Kensington never fails to disappoint. I have a great relationship with Dawid,he's always so helpful, and I appreciate his advice. And Daniel worked hard to find me good quality tenants within a matter of weeks. Dexters in West Kensington will always be my first choice.
Mr.MS Oct 20
Living up North and looking for a property in London (during the COVID pandemic) was not an easy task but Dan managed to make it seamless for us. Dan sent us in-depth video tours of the properties that fit our criteria and answered any questions - big or small - that we had, he acted promptly and professionally, solving queries quickly. Because of this service, we felt confident with our choice and know Dan is just at the end of an email/phonecall. Thanks Dexters and Dan. So far, so good!
Ms.SHW Sep 20
I've had an amazing experience with buying my first home with the help of Dexters - in particular with Jean- Charles Allergri. So professional, responsive and friendly. Whenever I've had queries he was able to get back to me the same day. Would recommend to anyone and everyone. 10/10 experience.
Ms.JB Sep 20
I appointed Dexters for the sale of my flat and worked closely with Jean from the West Kensington office. Despite the long process due to Covid, he kept pushing and managed to achieve a price I was happy with. I was very pleased with the professionalism and energy, from both Jean and Dexters, and would recommend.
Mr.JG Sep 20
Great agency with amazing friendly staff. After having issues moving in at an original property Ravi at Dexters helped us find a new place within a day and checked up with us throughout the whole process ensuring it went as smoothly as possible. So happy I decided to find a new place with Dexters as Ravi made moving into our first home as simple, fast and headache free as possible.
Ms.MT Aug 20
My partner and I recently rented a property in West Kensington with Dexters, we had the pleasure of dealing with Peter Moonsam for the process who was so efficient, friendly and professional. Our move was so painless despite the fact we chose a property in the midst of the pandemic and were unable to view the place in person. Thank you to the team and Peter in particular, excellent service.
Ms.HC Aug 20