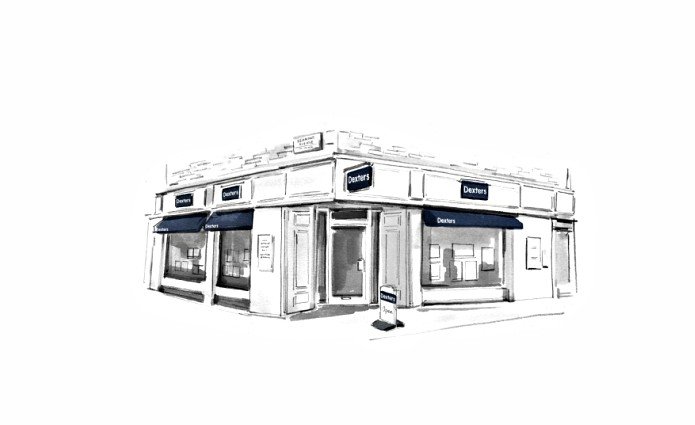 To see points of interest and information on local schools, please use the buttons at the bottom of the map.
Customer Reviews of Dexters West Kensington Estate Agents
Dexters West Kensington Estate Agents Customers have rated our service as 5/ 5, based on 104 reviews.
James was great. Asking price within days of going on the market, and helped move things along to complete in record time. Brilliant, thanks again.
Mr.MH Jun 21
Dexters have been just amazing! I been looking to move in a new flat asap and she been extremely responsive, finding the time on the same day, just one hour after we speak at the phone for the first time she was ready, and showed me few suitable options and found the best place i could ask for.
Amazing Natasha, not just doing her job but going above and beyond, you're a star!
Ms.AT Jun 21
Jean-Charles Allegri has been extremely helpful with the search of my properties very professional a huge thank you! I really recommend Dexters the team was always so kind and helpful.
Ms.IT Jun 21
I had a great experience with Dexters when selling my property. Always professional, supportive and honest whenever I needed advice.
In particular the service I received from Jean Charles was outstanding, he would keep in touch with me daily when it came to the sale closing and really helped push things along between the solicitors who as we all know can drag their feet when it comes to getting sales pushed through.
Jean Charles' attention to detail and commitment to service was exceptional and I would opt to work directly with him again when selling any future properties in the area. Well done Jean, you're an absolute star!
Ms.KB Jun 21
Excellent service with the sale of our house. A great valuation and price achieved. The whole sales team visit the house prior to marketing ensuring whoever answers the phone is familiar with the property. James Wittich was our agent for the sale and was always available to talk, advise, help and support. It's a stressful process with a lot of paperwork but Dexters really did do an excellent job. Wouldn't hesitate to recommend them or use them again. Their fees are also very competitive. Thanks so much team!
Ms.LD Jun 21
Excellent service! During my search of the perfect flat I have been working with many agents, but Verity from Dexters stands out as the most efficient and pleasant to deal with. Quickly responds on emails and calls, accurate advises on offer amount and progress, etc. Well done Verity! Looking forward to working with you again!
Ms.AA Apr 21
Dexters in West Kensington were very helpful throughout our flat purchase. They kept us informed of the progress of the transaction, printed documents when we needed them and were consistently friendly and courteous.
Mr.LL Apr 21
While looking for a rental property we dealt with Ravi who was absolutely excellent. He showed us a number of properties and really listened to our feedback eventually finding the perfect one. He helped us through the lettings process, as we had never done this in the UK before, and made the whole experience stress free. Would definitely recommend Dexters and Ravi in particular.
Mr.MGB Mar 21
Alex and James have really in-depth knowledge of the area and the business. We were so impressed by wealth of knowledge Alex possesses on all the details from the houses to the council rules, which are extremely important to help both home buyers and investors. James has helped throughout the entire purchase process, he kindly stepped in every step, with both the bank and the solicitor. There had never been a week when he was not helping to call either one or both parties. He was able to communicate with people in very polite and effective way and truly facilitates the entire process. Our entire purchase process had been very long but both Alex and James had been very patient and coordinated between all parties to make things happen, we are extremely grateful! Perfect agency!
Ms.CT Feb 21
Verity Chick helped me with my flat search. You could not hope for a more brilliant, competent, responsive and good humoured estate agent.
Mr.AJ Feb 21