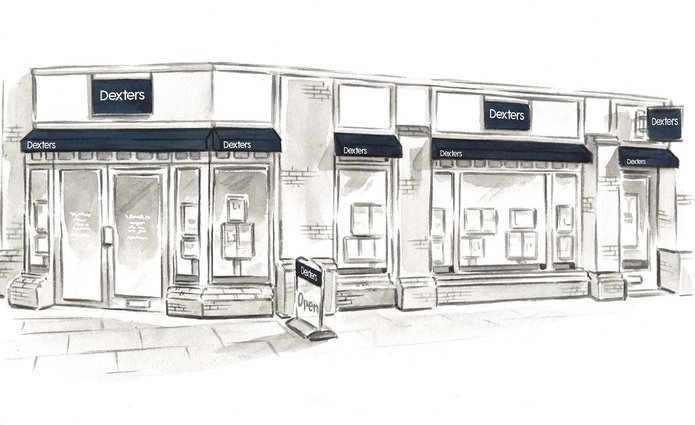 Customer Reviews of Dexters Wapping Estate Agents
Dexters Wapping Estate Agents Customers have rated our service as 5/ 5, based on 108 reviews.
Great agency! I really would like to thank Alliah for the attention that she dedicate to help us found a flat in London. She was always very honest about the options and our needs. She even fit us in short notice to view an apartment that she thought would fit to our needs. Really happy with the service.
Ms.BL Apr 21
Highly recommended!! Dexters and Hollie in particular were super helpful throughout the whole sale process, keeping us updated and helping chase/close down open ends!! Thanks a ton!
Ms.VD Apr 21
I would like to take this opportunity to thank Diana and highlight her professionalism. She was responsive, friendly and helpful with all my queries.
Mr.RT Mar 21
Like to thank both Hollie and Jason for the professional manner in which they managed a protracted sales process. Congrats I commend and recommend your support and service.
Mr.PD Mar 21
I had the pleasure of doing business with Dexters Wapping after failing to sell my parent's property through another agent. If you are planning on buying or selling in the area, I cannot recommend Dexters enough. Every step of the way they have been professional, responsive and understood our individual needs. Our sale took over a year, no fault of Dexters, we had the pandemic and lockdown to deal with but also solicitors that were struggling with work from home challenges to mention. Big shout out to Jason, who provided excellent customer service and care, William for being understanding of our needs and pushing the sense of urgency and also Holly, who often was a point of contact and always made each call a positive happy encounter. Thank you team! Keep up the good work.
Mr.WR Jan 21
Doing anything has been hard during this pandemic, let alone moving flat. When it came to it however, Joe was the one showing us round our soon-to-be new place and what a professional he was. He made us feel safe and confident whilst exploring the property, answered all of our questions and once we were ready to make an offer and move all within one week, he was there at every little step. It's clear that he and the whole team at Dexters Wapping are people who take their jobs very seriously and value customer service above all else. Even chatting with a few other people from the lettings team (Robert Scullion-Smith and Kamen Kiryakov) and Rebeka Hunt from the property management team via a couple of emails has been the epitome of the highest standards you could expect. The next time we move, we will make it our priority to find a property being run by Dexters, without a doubt.
Mr.ZB Dec 20
What a brilliant team! We wouldn't have had the positive outcome that we got without the continual help and support of Will and Jason at Dexters. Daily calls, updates and their regular contact with the vendor helped us navigate the process of house-buying in the most stress-free way. Highly recommended.
Mr.HW Dec 20
Dexters in Wapping have been incredibly helpful with the sale of our flat and onward purchase of a new home. The communication between all of the agents has been superb. All the bright young team deserve a mention for their calm, professional approach to the selling and buying of properties, but special thanks go to Jason for his patience at answering all our questions, William for his professional approach in showing us around a property on several ocassions and helping us sell our flat, Hollie for her kindness and Dominic for helpful suggestions. I would highly recommend Dexters in Wapping.
Mr.JC Dec 20
From the outset, the Wapping team were professional and on the ball. They rented our property with little hassle even in these trying times. Thanks so much to all the team Robert, Joe, Nathan and Kaman.
Mr.SR Dec 20
Great deal and some good advice from Nathan. Everything was sorted quick and smooth. Highly recommended.
Mr.KP Dec 20