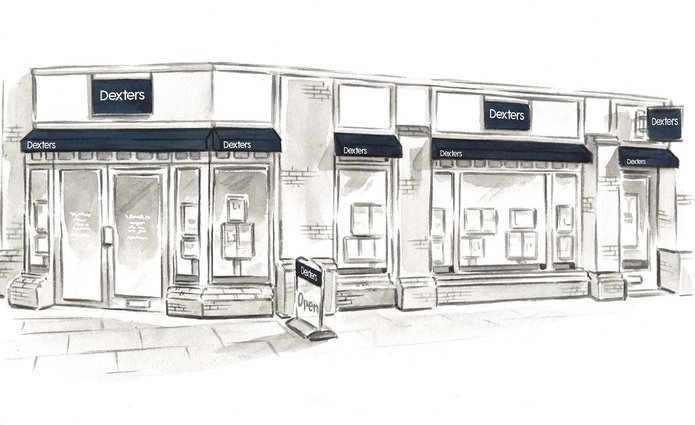 To see points of interest and information on local schools, please use the buttons at the bottom of the map.
Customer Reviews of Dexters Wapping Estate Agents
Dexters Wapping Estate Agents Customers have rated our service as 5/ 5, based on 113 reviews.
Dexters were incredibly helpful in the sale of my flat in Wapping. Throughout the process the communication was great and were proactive in their approach ensuring we were kept in the loop the whole time. They were particularly helpful during the final weeks when a few issues had arisen and definitely went above and beyond to ensure the sale went through before the stamp duty holiday! A special thanks to Jason and in particular Hollie, who without their committed support I'm not sure we would have achieved the positive result. Would recommend Dexters to anyone looking to sell their property in the area!
Ms.JF Jun 21
Dexters have been tremendously supportive in helping me sell my flat in Wapping. They have communicated proactively and regularly throughout the process and really helped me through some bumps in the road, making sure I felt that they were always on top of things and quickly dealing with any questions and worries that I had. Hollie led the sales process and was a huge credit to the team - she came across as truly genuine and committed to making the sales process as seamless and minimal stress as possible. I was really impressed with her help and with the whole Dexters team. Thanks for your support!
Mr.RA Jun 21
Was very impressed the way things was handled for the sale of my flat. Was kept well informed and very professional manner. Special thanks for Hollie. But miss my old flat. It was very emotional letting go of the first property I owned. Highly recommended and hope to do business soon. 👍
Mr.MS Jun 21
I have been hugely impressed with Dexters in Wapping who hit the ground running before I even asked them officially to represent me! Aside from being incredibly pro-active they are extremely knowledgeable about flat selling in the local area and friendly and as a first-time seller I felt I was in safe hands every step of the way and appreciated their advice. Jason heads a young and enthusiastic team and I was particularly impressed with Hollie who was regularly in touch, by phone, by email and in person, with updates on how the sale of my flat was going and answering any questions that I had. Her bubbly personality, professionalism and support made the process so much easier than I could have hoped and when the flat was sold I felt I was saying goodbye to a friend. Top marks for an ace team and especially Hollie.
Mr.RB Jun 21
I sold my house via Dexters in Wapping and was very pleased with the professionalism of Hollie, the senior sales consultant assigned to the property. Hollie was always polite and timely in her communication and was a pleasure to work with. Nothing was ever a bother or a hassle, and she was bright and thoughtful throughout the process. I would certainly be comfortable working with Hollie again, and I wish her well for the future.
Mr.DC Jun 21
Great agency! I really would like to thank Alliah for the attention that she dedicate to help us found a flat in London. She was always very honest about the options and our needs. She even fit us in short notice to view an apartment that she thought would fit to our needs. Really happy with the service.
Ms.BL Apr 21
Highly recommended!! Dexters and Hollie in particular were super helpful throughout the whole sale process, keeping us updated and helping chase/close down open ends!! Thanks a ton!
Ms.VD Apr 21
I would like to take this opportunity to thank Diana and highlight her professionalism. She was responsive, friendly and helpful with all my queries.
Mr.RT Mar 21
Like to thank both Hollie and Jason for the professional manner in which they managed a protracted sales process. Congrats I commend and recommend your support and service.
Mr.PD Mar 21
I had the pleasure of doing business with Dexters Wapping after failing to sell my parent's property through another agent. If you are planning on buying or selling in the area, I cannot recommend Dexters enough. Every step of the way they have been professional, responsive and understood our individual needs. Our sale took over a year, no fault of Dexters, we had the pandemic and lockdown to deal with but also solicitors that were struggling with work from home challenges to mention. Big shout out to Jason, who provided excellent customer service and care, William for being understanding of our needs and pushing the sense of urgency and also Holly, who often was a point of contact and always made each call a positive happy encounter. Thank you team! Keep up the good work.
Mr.WR Jan 21