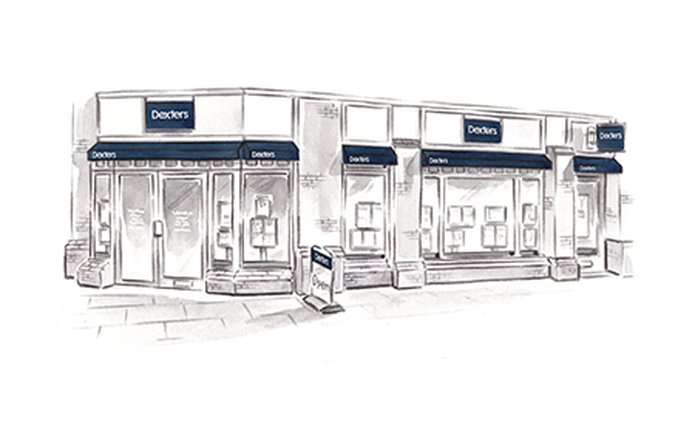 Customer Reviews of Dexters Wapping Estate Agents
Dexters Wapping Estate Agents Customers have rated our service as 5/ 5, based on 81 reviews.
Great service from Mitchell. Very quick to respond to queries and very helpful when resolving issues.
Mr.CG Apr 20
The service we received from Dexters Wapping was brilliant. Just 8 days after first contacting them to rent out our apartment in Wapping we signed a tenancy agreement. Joe Hogg could not have been more helpful and ensured that the entire process ran smoothly. Thanks to Robert, Joe and the entire team at Dexters for a great job.
Ms.RE Apr 20
Dexters in Wapping has handled a very difficult sale of my property much thanks to Jason who has been most patient and at the same time most efficient and helpful.. I should also mention William Gladstone-New who finally secured a buyer for the flat and Skye who has been dealing with the viewing issues, that could not have been easy, So thank you all ! I highly recommend Dexters in Wapping.
Ms.HV Mar 20
As one who works in finance in the City, I was impressed with Jason's communication, punctuality, presentation, professionalism, knowledge and advise. I would not hesitate to call upon his services again.
Mr.JP Mar 20
Very professional and efficient guys. You won't lose your time as they get what you are looking for. Joe and Mitchell were bith a delight to deal with. STRONGLY RECOMMENDED
Ms.CG Feb 20
I had a great experience. I was dealing with a gentleman called Shakeer, he was very professional, efficient and was very accommodating throughout. Great advice and support.
Ms.RL Feb 20
Great service from Nathan, Robert and especially Mitchell for helping us rent out our flat in Wapping. Lots of viewings, we're really communicative and even have us some great after care whilst the tenants moved and settled in!
Ms.LY Jan 20
Recently sold my flat in Wapping and Jason was great to work with from start to finish. Much more proactive than and capable than other local agents.
Ms.EB Dec 19
I dealt with Jason and Jamie and they were responsive, friendly and proactive. My property sold quickly using Dexters and from start to end they ensured that the process ran efficiently and smoothly. Highly recommended.
Mr.PE Nov 19
Very good service, I rented an house with my friends, and the agent Nathan was very attentive, and even with some difficulties from our part, we held us and helped with that. We had just some little problems when we arrived in the house, wich is very good and well located, but the agency took care of it straight away and we know if we need anything the agency will be there for us. Thank you for everything.
Mr.HC Nov 19