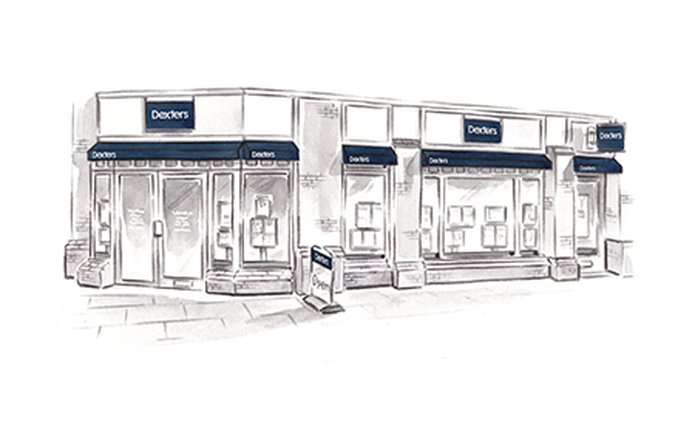 Customer Reviews of Dexters Wapping Estate Agents
Dexters Wapping Estate Agents Customers have rated our service as 5/ 5, based on 86 reviews.
I had excellent service from Jason in Wapping and the whole process of selling my flat went smoothly from start to finish. I would recommend Dexter's to anyone wanting to buy or sell.
Ms.MP Aug 20
Fantastic team! I knew I came to the right place as I entered the door. I felt reassured when settling into my property and my enquires were dealt with promptly. The staff are very welcoming. Highly recommended.
Ms.DH Aug 20
The name of the agent I mainly dealt with was Jason. Mine turned out to be a very difficult property to sell due to a variety of reasons, however Dexters managed to deliver where other agents had failed. They got the property sold during the Covid-19 crisis which was no mean feat. I found them to give accurate responses in a timely manner to any queries and issues that arose. I would not hesitate to recommend Dexters to anyone looking to sell their home and in particular Jason as a point of contact.
Mr.EMD Aug 20
Hollie has been a great agent during our property search. She is highly responsive and always available to clarify any questions or even show us the propriety a second time if needed. We appreciate her patience and understanding during the process and thanks to her we have a great image of Dexters as a firm. Keep it up!
Mr.GD Aug 20
Very quick with their responses, always supportive and never giving up on you. Jason was resilient and ensured that both the buyer and seller were satisfied. Dexters did what others could not do, and I would happily recommend them in the future.
Ms.RS Aug 20
Great service from Mitchell. Very quick to respond to queries and very helpful when resolving issues.
Mr.CG Apr 20
The service we received from Dexters Wapping was brilliant. Just 8 days after first contacting them to rent out our apartment in Wapping we signed a tenancy agreement. Joe Hogg could not have been more helpful and ensured that the entire process ran smoothly. Thanks to Robert, Joe and the entire team at Dexters for a great job.
Ms.RE Apr 20
Dexters in Wapping has handled a very difficult sale of my property much thanks to Jason who has been most patient and at the same time most efficient and helpful.. I should also mention William Gladstone-New who finally secured a buyer for the flat and Skye who has been dealing with the viewing issues, that could not have been easy, So thank you all ! I highly recommend Dexters in Wapping.
Ms.HV Mar 20
As one who works in finance in the City, I was impressed with Jason's communication, punctuality, presentation, professionalism, knowledge and advise. I would not hesitate to call upon his services again.
Mr.JP Mar 20
Very professional and efficient guys. You won't lose your time as they get what you are looking for. Joe and Mitchell were bith a delight to deal with. STRONGLY RECOMMENDED
Ms.CG Feb 20