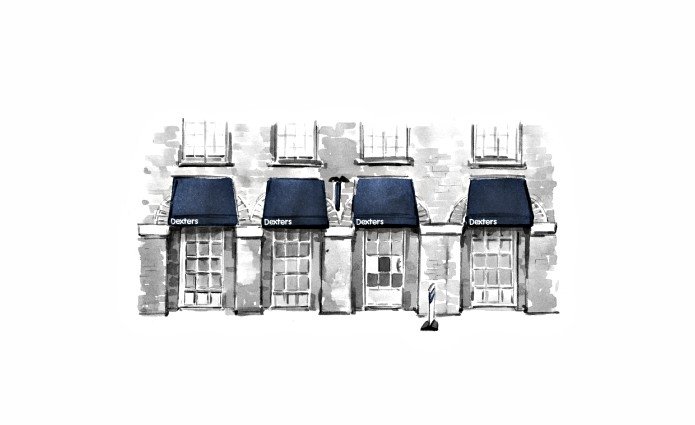 Customer Reviews of Dexters Tower Bridge Estate Agents
Dexters Tower Bridge Estate Agents Customers have rated our service as 5/ 5, based on 69 reviews.
We got an excellent service so far from Dexters Tower Bridge Estate and especially from Georgiana. Thank you!
Mr.DS Apr 20
Dexters Shad Thames Lettings run a highly professional, proactive, and experienced team who I've worked with for 4 years now. A big thanks to the team for the frequent and open communication throughout the letting process, securing high quality tenants for my property and even increasing the rental yield. Great outcome. Star team!
Ms.FA Mar 20
Definitely a positive experience! Anita helped us finding our dream flat and she has always been available to answer our questions. Even if I was quite late for the viewing, she did not rush it at all (on a Saturday morning!) Very professional and efficient :)
Mr.A Mar 20
Had a great viewing of a property by Georgiana at Dexters Tower Bridge. She was very welcoming, reached out to us prior our visit which was great, as confirmed we and Georgiana would be there. She allowed us as much time as we needed to view the property as we were torn by the many positives and 'drawbacks' of the property and gave us great advice around the area. Georgiana has also kept in touch post the viewing by sharing some other potential properties for us to consider.
Mr.AM Feb 20
Finding a flat is painful, there's no way around that, but Georgiana was super helpful in assisting us with viewings, follow up questions, coordination on moving dates, etc. It took less than a week from viewing to signed tenancy - would highly recommend.
Mr.AK Feb 20
I was shown around the property by Georgina who was lovely and have been dealing with Alex Link through to completion. Alex has been brilliant - he has been brilliant and supportive. Explaining each step of the process and providing regular updates. Will definitely use Dexters again.
Mr.BS Jan 20
Georgiana and the Dexters team were easy to work with and so helpful with our relocation from the US to the UK.
Ms.EW Jan 20
The Dexters agents were very helpful in their assistance with trying to find a property. I personally dealt with Georgiana, who was very friendly and active in helping our offer get through the landlord. The whole process was easy and I felt supported by her and the agency throughout. They were all very responsive and would definitely consider them when looking for flats in the future.
Mr.KK Jan 20
Nick was extremely helpful during the letting process, and afterwards going the extra mile to assist with any maintenance issues.
Mr.EV Dec 19
The experience was seamless and I loved living in the apartment. Both Nick and James were fast in responding, clear in communication and helpful. I will use their help to get my next flat.
Mr.VD Dec 19