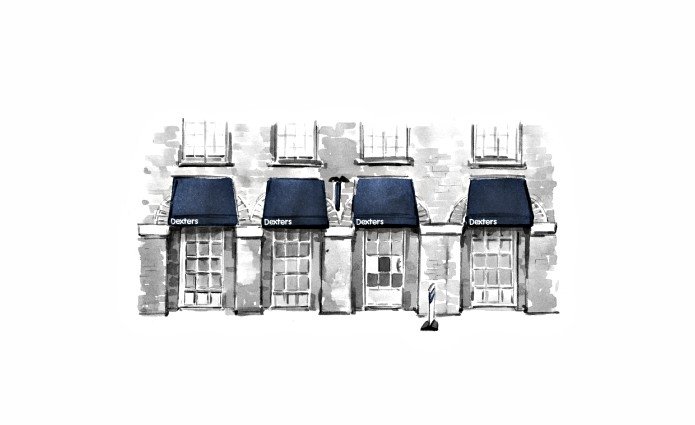 To see points of interest and information on local schools, please use the buttons at the bottom of the map.
Customer Reviews of Dexters Tower Bridge Estate Agents
Dexters Tower Bridge Estate Agents Customers have rated our service as 5/ 5, based on 103 reviews.
Dexters were fantastic! They found me a tenant in a matter of days at a really good rate. They also were really helpful in providing me with all the details around what I needed to do as a first time tenant. Daniel Phillips was my contact and he was kept me in the loop every step of the way and was incredibly helpful and polite. Thank you Daniel!
Mr.CG Jun 21
Georgiana helped us to find an amazing flat in Shad Thames and I couldn't fault her. She was absolutely amazing in everything she did for us. She went above and beyond for us and clearly works so hard as she was available to us at really late hours. Thank you thank you Georgiana!
Mr.PG Jun 21
Finding an estate agent you can trust often feels me with dread, but Ronni provided the best service i've experienced. He was charming, honest and upfront, which really helped ease the process. He's been very understanding with getting everything processed too. He went that extra mile to make us feel comfortable. Good job!
Mr.AS Jun 21
I have recently used Dexters Tower Bridge to let out my property in the area - I am very happy with the service received. As a 'first-time tenant' the Director has taken the time to answer all my questions and has been very professional in the process. I have now let my property through them and the rest of the team have been equally good. Would highly recommend.
Mr.AS Jun 21
James and team were very good at their marketing, hands-on and secured me a good tenant in good time when other agencies had not succeeded. Recommend.
Ms.YE Apr 21
Had an excellent experience with Dexters, would definitely recommend to anyone looking for a property. Ronni is a fantastic - very helpful, friendly and always easy to contact!
Ms.HH Apr 21
Ronni at Dexters was extremely responsive and attentive and always kept me in my mind for properties. I would definitely recommend Dexter's to anyone looking to rent in London.
Ms.MH Mar 21
I was looking for one bedroom apartment to rent and Ronni from Dexters Tower Bridge was extremely helpful, easy to talk to, proactive and committed. Even though, I decided not to move places for now, I will definitely contact him in the future when I will need a lettings consultant. I highly recommend Ronni for his honest attitude and determination to help. Thank you!
Ms.AB Mar 21
I had a great experience in my apartment search with Dexters! It's my first time renting in London and my agent Georgiana was very helpful, replied quickly to my many queries, negotiated with the landlord on my behalf and made the process smooth, easy and stress-free overall. I'd gladly work with her again in the future and am happy to recommend her to anyone searching for an apartment in the area.
Ms.BI Feb 21
I'm moving into a new home tomorrow with my two girls and a family member, and Dexters have been nothing but helpful and friendly throughout the whole process. I was specifically in contact with Georgiana who works in the Tower bridge office, she was a huge help in the whole process and was nothing but professional and friendly. I'm glad to have had such an amazing experience with Dexters and thank-you to georgiana for being nothing but supportive and helpful throughout this process.
Mr.WS Jan 21