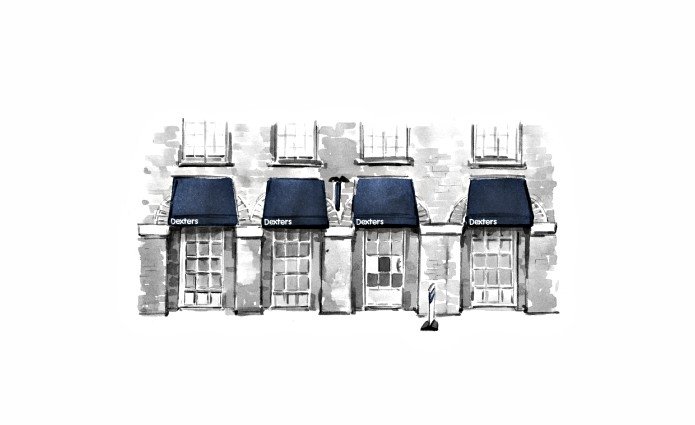 Customer Reviews of Dexters Tower Bridge Estate Agents
Dexters Tower Bridge Estate Agents Customers have rated our service as 5/ 5, based on 79 reviews.
Really impressed with the service at Dexter's, especially from Ronni. He was very helpful and responsive during the viewing/ let agreeing process, he even took time out after the let was agreed to show me around, as I was unable to make the first viewing. We had a very smooth move with Deters and would highly recommend!
Mr.FM Oct 20
We moved to London from the United States recently. Of course the pandemic made everything awkward and stressful. However, the light during it all was Daniel at Dexters. He was there for us through every step. He even assisted us with questions that were loosely associated to our rental property. (i.e., best place to purchase a television, most reliable utilities). He was available to us on the weekends before our move in and remains available to date. Best experience since our arrival.
Ms.JG Oct 20
Thank you Georgiana and Samuel for the professional and efficient service I have received from you with regard to my recent property rental.
Ms.HB Oct 20
Found it extremely streamline to work with Dexters- specifically Georgiana HS, she was able to quickly arrange a second viewing on a property we liked, with very short notice. She was also very quick to reply soon afterwards and able to get an agreement sorted extremely quickly. Very punctual and thoughtful, took into considerations our budget and expectations.
Ms.TT Sep 20
I've used Georgiana at Dexters to help me with my property search and she has been great! Highly recommend!
Ms.NM Sep 20
Very professional estate agents and helpful throughout the process of putting our offer on a property we really liked. I was in contact with various other estate agents but Georgiana in particular was always incredibly thoughtful of, and spot-on with, our requirements as tenants and showed us several lovely homes around the Shad Thames area (really sold the area to us!). Would definitely recommend.
Ms.AD Sep 20
Georgiana was friendly and always willing to help us. She was throrough and assured us everything was in place for when we move in.
Mr.OB Aug 20
Dexters let my property. James and Georgiana were professional, helpful and efficient. They helped me prepare the flat for rental and within a couple of weeks they had found me two very good tenants. I was very pleased with their service and will use them again.
Mr.AP Aug 20
I highly recommend Dexters. We had a really good experience with Georgiana. She was very nice, quick to respond, knowledgeable and very professional. It was a pleasure to get her help in searching for a flat.
Mr.NL Aug 20
My flat mate and I recently found a flat to rent in Bermondsey, London. We went through Georgiana from Dexters and have been thoroughly impressed with the her and the process of signing the tenancy agreement. She was so friendly and helpful, answering any questions we had and responding to us extremely quickly, the whole process was very fast and efficient, everything was online and easy. I would highly recommend this estate agent; I have had experiences with many other estate agents in London and none of them have been as proficient and personable as Dexters Tower Bridge.
Ms.S Aug 20