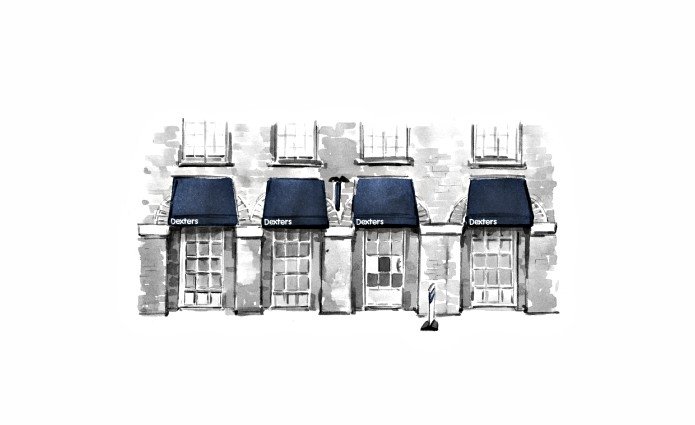 Customer Reviews of Dexters Tower Bridge Estate Agents
Dexters Tower Bridge Estate Agents Customers have rated our service as 5/ 5, based on 113 reviews.
My partner and I have been communicating with Georgiana Hoskin-Spinks throughout our move in process. Georgiana has been eager to help at each step. She has been punctual replying to our queries, informative about the process and organised keeping on top of what we need to do. She has generally made the process calm, stress-free and exciting! Big thank you to Georgiana!
Ms.KR Aug 21
Was looking for a property to let in the zone 1/2 London area and got in touch with Georgiana who was super helpful during our property search. She handled queries professionally and promptly. Although we went ahead for a different property, it was a great experience with Georgiana and Dexters!
Mr.R Aug 21
We spoke with Ronni and he is extremely polite and knowledgeable. We would 100% recommended him to anyone we know is looking for property in London.
Mrs.NL Aug 21
A fantastically smooth process thanks to Ronni and Dexters. Very responsive and proactive throughout both the property search and contractual affairs. Worked closely with myself and the landlord to reach a favourable agreement for both of us. Overall managed to get through the process from a viewing to moving in, in a couple of weeks and kept me well informed and the process moving all the way. Very pleased to have been working with them and the support provided by Ronni.
Mr.MP Aug 21
Dexters have helped ensure a smooth transition to our new home - Georgiana from the lettings team has been very professional throughout and made the process feel comfortable and efficient from start to finish. She has gone out of her way several times to answer numerous questions and ensure there we no issues with our move which has been hugely appreciated. Thanks!
Mr.PG Aug 21
I've been incredibly impressed with the team since we got in touch. Throughout our moving process Daniel, James and the rest of the team have been fantastic to work with - extremely professional, dedicated, approachable, thorough and knowledgeable. Their client service is impeccable!
Mr.CW Jul 21
Best Real Estate agent experience I have had in London so far. I must highlight their professionalism, responsiveness, and ability to find solutions suitable to my specific situation. Georgiana Hoskin-Spinks in particular has been fantastic from start to end, being fully available to answer any questions and assist with documentation. I fully recommend Dexters Tower Bridge Estate Agents, and Georgiana I had the pleasure to work with.
Mr.DG Jul 21
Thank you Georgina Hoskin for the professionalism and prompt replies!
Mrs.LT Jul 21
Dexters were extremely helpful and professional in helping us secure our dream letting. Georgiana was always quick to respond to our questions by phone or email, and assisted us through the entire process. We would highly recommend Dexters Tower Bridge.
Mr.AH Jul 21
I have had a great experience so far. The communication has been reliable, consistent and clear. Daniel was my estate agent and he was great. Really nice, friendly and professional.
Ms.AP Jul 21