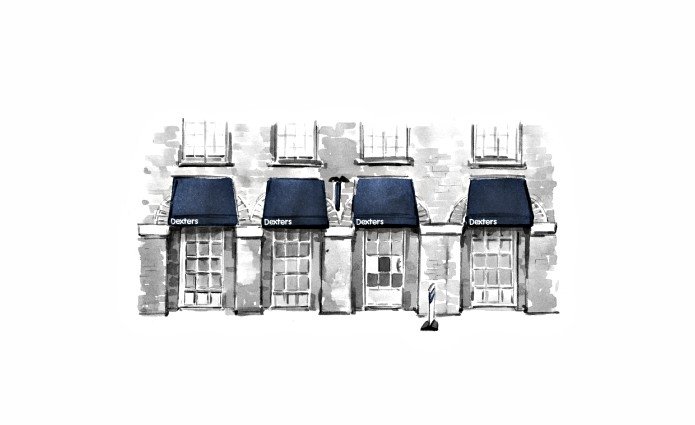 Customer Reviews of Dexters Tower Bridge Estate Agents
Dexters Tower Bridge Estate Agents Customers have rated our service as 5/ 5, based on 89 reviews.
Georgiana has been super helpful with our property hunt, going way above and beyond to help us find the right home for our new family. In over 12 years renting in London, Dexters have always provided an excellent and reliable service.
Mr.JJ Dec 20
Excellent service from Daniel in helping me to secure an offer on a lovely property. Very professional and responsive.
Ms.LK Dec 20
James and the team at Dexters Tower Bridge have done a great job finding the perfect tenants for my flat. Especially in the current market, this was no small task. I'm grateful for their help and have no hesitation in recommending them.
Ms.CP Dec 20
I have recently looked for a new property to rent with Dexters. All the staff is professional and caring! Georgiana Hoskin-Spinks is the agent that looked after me, and still does. She and the company are doing a fantastic job, quick, professional and efficient. Georgiana has a very patient attitude ensuring that I would be 100% happy with the property. Always helpufull and ready to answer all my questions and enquiries! A big thank you!
Ms.FA Dec 20
Very professional agents, always keep you informed with new properties coming on the market, helping you finding the right place and negotiating the best price with the landlord. Thanks to Ronni and his team.
Mr.JPG Dec 20
Rarely is flat hunting in the copetitive London Market a pleasure - But thanks to Daniel who took the time to listen and understand what we wanted. His wealth of knowledge, clear and responsive communcation have made our search for the perfect flat a little less stressful!
Ms.ST Nov 20
Georgiana found several properties in Bermondsey that we were interested in and showed them to us. She was always on time and answered all of our questions. We felt that she added great value to our flat search.
Mr.EF Nov 20
I found Dexters to be both efficient and helpful at all times, as well as finding me a lovely tenant very quickly.
Ms.HS Nov 20
We will soon be moving in one of the flats managed by Dexters. We are having a very positive experience and would definitely recommend this agent. We were greatly assisted by Georgiana throughout the whole process. Georgiana is really the kind of agent you hope to find when looking for a new flat. She has been extremely helpful, kind and professional. She addressed all our (many!) questions and concerns, and her transparency and responsiveness made us feel very relaxed in a process that can often be stressful.
Ms.FL Nov 20
We have recently let our flat with Dexters and have found the whole team to be very professional and accommodating throughout the whole process. Daniel in particular has always been on hand for our questions and has shown dedication in finding us a great tenant, despite these challenging times. Thankyou so much Daniel and the rest of the Dexters team!
Ms.KC Nov 20