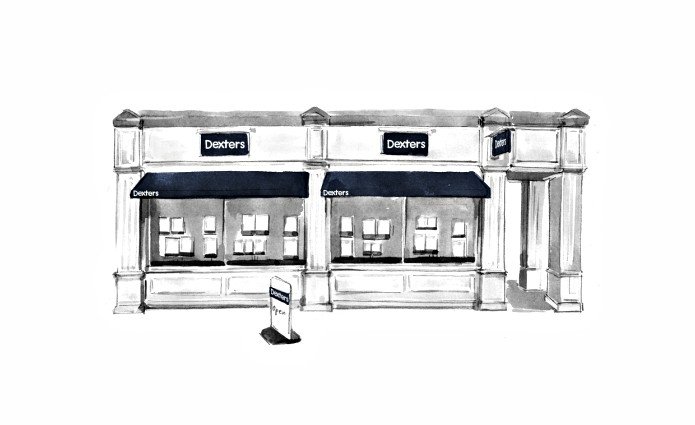 Customer Reviews of Dexters Teddington Estate Agents
Dexters Teddington Estate Agents Customers have rated our service as 5/ 5, based on 80 reviews.
We had a really great experience with Dexters. We had an offer in our house 2.5 weeks after being in the market and close to asking price. Sadly it was just before lockdown so it's been a long process because of that. Dexters were great throughout and always on top of it all even when we were all working from home. Feedback on viewings we had was also really good. Special thanks to Donna and Alice who were always very professional, helpful and did it all with a smile. Felt like Dexters really care which is not the same feeling we have had with other agents.
Mr.NT Jul 20
Our property search has been taking place in very strange times. Alice (Branch Manager, Teddington) has provided excellent service in support of our search.
Ms.MAC Apr 20
Sienna has been pro-active from start to finish. She found me a suitable property quickly and remembered all my requirements. I've never had to follow up, as she was always quick to update me on the situation in hand. A pleasure to work with and look forward to working with her in the near future.
Mr.DG Apr 20
Finding a property to rent can be a stressful time, but the people and the processes of Dexters Teddington made the whole experience pleasurable, we felt looked after and listened too, the communication was succinct and timely from the team, but in particular Sienna was an absolute star, kudos to her.
Mr.DH Apr 20
A great service from start to finish. Always professional, personable and helpful in the purchase of our home.
Mr.BH Mar 20
Sara and the team been great and found us our dream house!
Mr.AP Dec 19
Very helpful agents - wide selection of properties. Joanna went above and beyond to help us.
Mr.BLR Dec 19
After having started my property investment journey 5 months ago, I have spoken to countless Letting Agents, both from large established firms and smaller independent organisations. Along the way I have come across challenges and some resistance from somewhat complacent agents who have held a traditional view towards how to serve their landlords. This is why I can say that Dexters have proven to provide a breath of fresh air.
Ms.NL Dec 19
I was a pleasure working with the Dexters Teddington team. Always so friendly and helpful! Jaye our house-purchase agent was great to deal with as we brokered the purchase, and thereafter Lesley was a fantastic support during the exchange process. Truly helpful, professional, knowledgeable and always followed up timely ensuring to mitigate any delays to our exchange date; making a huge difference to the process. It was pleasure! Thank you all for your great support!
Ms.SS Nov 19
Lilli and the rest of the team were fantastic at finding us a property. Dexters went out of their way to find and secure us the perfect flat (with plenty of hurdles jumped!). Everyone we dealt with at Dexters was polite and helpful, would definitely recommend! Thanks!
Ms.MS Nov 19