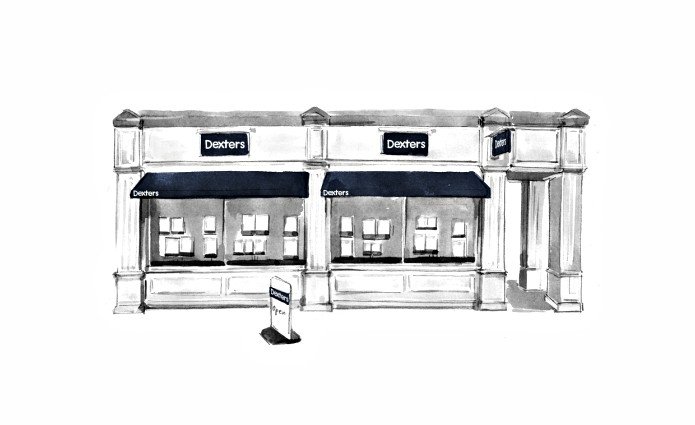 Customer Reviews of Dexters Teddington Estate Agents
Dexters Teddington Estate Agents Customers have rated our service as 5/ 5, based on 111 reviews.
We were really impressed by the service we received, particularly from Ryan. He approached our house search with enthusiasm and professionalism, having taken on board our requirements. His advice was spot on and we are delighted to have found and secured our new home. Thanks Ryan.
Mr.JT Apr 21
Dexters has been a magnificent partner in helping me find my new home. Siobhan has been particularly responsive and professional, quickly understanding what I was looking for and guiding me to the right properties and away from the wrong ones. More importantly, she has been kind and supportive during what is a pretty stressful decision making process! She really made me feel comfortable and looked after along the way.
Ms.PD Apr 21
Hannah.W has been nothing but professional and brilliant during our process of hunting for a house so far - Teddington was never on our radar until Hannah's bubbly personality rang us up, listened to our needs and sent us an amazing selection of homes. We couldn't recommend her enough.
Ms.LR Mar 21
I have dealt with Sara-Katie and she was very helpful and quick; she answered all my queries professionally, helped me in each step of my tenancy and was very friendly. She also updated me regularly with the status and ended up signing the contract on time. Thanks to her, such a wonderful person.
Mr.AM Mar 21
What an amazing team of people! Donna, who came to do our valuation, stood out a country mile from the other agents we had round, with her keen eye, enthusiasm and knowledge. And she's a very lovely person too. In every way, she and her team went above and beyond: from taking day and night shots of the property to create a beautiful brochure, sending the whole team round to get to know the property, having a list of qualified buyers before the property even went on the market and having the very brilliant Siobhan show everyone round to staying on top of every aspect of the chain to ensure a timely exchange and completion. The whole process was very impressive. Donna particularly has customer service and satisfaction at the heart of everything she does. She kept us informed at all stages and was incredibly resourceful in overcoming tricky problems in the chain, all the while remaining positive and reassuring. Donna, Alice, Anne and Alex worked unbelievably hard for us. I really cannot recommend Donna and her team at Dexters Teddington highly enough.
Ms.EH Feb 21
As a landlord trying to rent out a flat yourself, whilst based in France, it has not been easy, and in these covid times, near on impossible. Having had previous dealings with Dexters, I went back to them. Through the process, I dealt firstly with Sophie and then with Sienna. Both have been attentive and communicative, providing good advice and suggestions, without being pushy, and a pleasure to work with, and finding great tenants. Thank you.
Mr.NW Jan 21
Ours was a rather bumpy journey but we were always kept updated, and the Dexters Team was unfailingly friendly and professional throughout. They are The Best!!
Ms.VW Jan 21
Sean rented a property to my partner and I. From start to finish the service was fantastic. Sean was very professional and made renting in the current circumstance very easy. Couldn't recommend him enough, a true asset to Dexters.
Ms.JF Jan 21
I have rented through dexters for a couple of years and would not go to any other agency. The service I received was friendly professional and knowledgable. A couple of years ago Sara found us our first home and once again she has found us our onward move! Sara Fayed went above and beyond throughout this whole process prior to Christmas, and the first day back in the office she called me with an update and found me my new home as she promised she would. Very professional and always delivered! Thanks so much Sara.
Mr.JJ Jan 21
Joanna was friendly, honest and professional during my time with Dexters. She was caring, quick to respond and most importantly of all helpful. I am very pleased with the service I received and would recommend anyone looking for an estate agent to consider using them, and especially Joanna. Thank you Joanna and thank you Dexters Teddington. :)
Mr.JS Jan 21