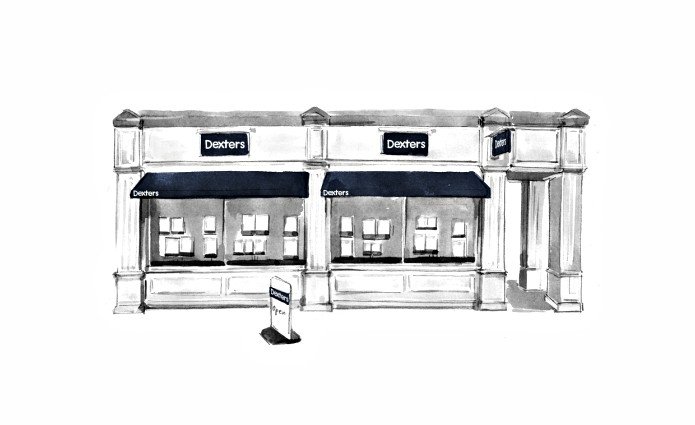 Customer Reviews of Dexters Teddington Estate Agents
Dexters Teddington Estate Agents Customers have rated our service as 5/ 5, based on 106 reviews.
As a landlord trying to rent out a flat yourself, whilst based in France, it has not been easy, and in these covid times, near on impossible. Having had previous dealings with Dexters, I went back to them. Through the process, I dealt firstly with Sophie and then with Sienna. Both have been attentive and communicative, providing good advice and suggestions, without being pushy, and a pleasure to work with, and finding great tenants. Thank you.
Mr.NW Jan 21
Ours was a rather bumpy journey but we were always kept updated, and the Dexters Team was unfailingly friendly and professional throughout. They are The Best!!
Ms.VW Jan 21
Sean rented a property to my partner and I. From start to finish the service was fantastic. Sean was very professional and made renting in the current circumstance very easy. Couldn't recommend him enough, a true asset to Dexters.
Ms.JF Jan 21
I have rented through dexters for a couple of years and would not go to any other agency. The service I received was friendly professional and knowledgable. A couple of years ago Sara found us our first home and once again she has found us our onward move! Sara Fayed went above and beyond throughout this whole process prior to Christmas, and the first day back in the office she called me with an update and found me my new home as she promised she would. Very professional and always delivered! Thanks so much Sara.
Mr.JJ Jan 21
Joanna was friendly, honest and professional during my time with Dexters. She was caring, quick to respond and most importantly of all helpful. I am very pleased with the service I received and would recommend anyone looking for an estate agent to consider using them, and especially Joanna. Thank you Joanna and thank you Dexters Teddington. :)
Mr.JS Jan 21
We came to Dexters just after the end of the first lockdown. We had suddenly come across our dream home in Devon and we needed a quick sale here in Teddington. It was critical we found the correct buyers ie chain free and able to move swiftly. It was a nail biting time but I cannot thank Dexters enough. They were extremely proactive and quick to respond to a tricky market. We are thrilled to announce that we have just exchanged on both properties today!! I know for sure that this is down to the incredible team at Dexters. Well done guys - you made our dreams come true and I cannot recommend you enough!
Ms.KB Dec 20
Sienna helped us recently. We were so pleased with her help throughout the process. She was very friendly and patient. A huge thanks to Sienna and Dexters Teddington for the great service.
Ms.NB Dec 20
We purchased our house through Dexters Teddington, with Alexandra as our contact. Alex was extremely professional and responsive throughout and was very straight forward and honest in all our dealings with her and overall her involvement led to a smooth transaction. Alex and Dexters provided an excellent service.
Mr.GG Dec 20
We had engaged 2 estate agents previously over the years to sell our house and I have to say working with Dexters has proven to me why they are the leading estate agent. From the very start - first visit by Alex who was personable, empathetic as she obviously appreciates how ones home is special even if you have chosen to sell. The brochure detail and listing they produced were far superior to what we had before. They brought a team of sales people to see the house so they could actually talk from experience to potential buyers. The whole team at Dexters Teddington work so hard, extremely professional, they actually earn their commission and in all my interactions everyone has been polite and responsive. A special thanks goes to Alex, the manager for all her efforts in ensuring everyone in the chain was collaborating and the fact she was also the representative for the property we purchased - she remained professional and independent. We had a lot of trust and faith in Alex and I would highly recommend Alex and her team if you would like a professional, proactive and customer centric team to sell your house. Thank you so much Alex and Team. Jean
Ms.JP Dec 20
We've recently purchased a property through Dexters in Teddington. From the various viewings we wanted to undertake at the beginning to the final exchange of contracts they couldn't have been more helpful. Both Alice and Lesley were always measured and kept us up to date throughout which ensured we were never surprised. The mortgage took agesssss to come through (like most mortgages at the moment!) but they did a great job of keeping the sellers up to date and we didn't get much pressure at all. I'd highly recommend Dexters Teddington, Alice and Lesley!
Ms.BF Dec 20