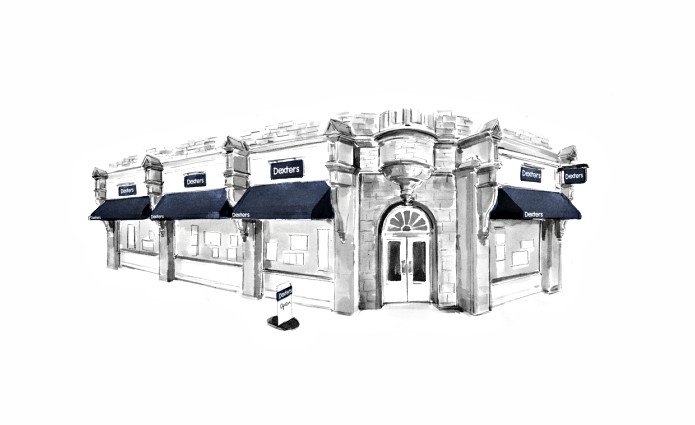 Customer Reviews of Dexters Streatham Estate Agents
Dexters Streatham Estate Agents Customers have rated our service as 5/ 5, based on 115 reviews.
Very happy with the level of service I received from Dexters. Good to work with Beatriz and the team and grateful they managed to get a tenant into my property even during difficult times. Regular and informed updates were very helpful and a careful vetting process ensured we weren't constantly hit with needless viewings.
Mr.JL Nov 20
From the start to the finish the whole team at Dexters were extremely responsive and helpful in our search for a house. Rather than just sending us a weekly list of loads of properties, they called, talked through our needs in much greater detail and sent a very short list to look through. Once we viewed they led us through the next steps and recommended a mortgage broker who was superb (we also spoke to quite a few others but theirs was by fair the most comprehensive). When in the waiting period they regularly kept in touch and Tal, in the team for later in the process was a complete guru who explained everything much better than our solicitors did. Very pleased and I'd use them again.
Ms.CDR Nov 20
This was our second sale with the team at Dexters Streatham and, as before, they did a brilliant job! Frances, Jordan and Richard were amazingly helpful and, despite some unexpected challenges, kept things moving forward and pushed our sale over the line. Would definitely recommend to all!
Mr.MD Nov 20
Very happy with the lettings team. Great tenants and good service. Thanks.
Mr.JT Nov 20
Excellent agents and sales team. Very professional . Communication and process through and detailed as one expects. Highly recommended.
Mr.LJ Nov 20
Tara was fantastic in sorting out mine and my boyfriends first flat in Streatham Hill. The best estate agent experience I've had in London. Would really recommend!
Ms.PM Oct 20
We were so impressed with Dexters Streatham - they are all really friendly, professional and helpful. We had anything but an easy time with both a sale and purchase, both of which were handled by the team, due to COVID and its impact. Dexters supported us and helped us get across the finish line! The sales team were fab and Leah was amazing in handling our sale once it had been agreed. All were effective communicators and we are super thankful to everyone, but most especially Richard, Gaz, Jordan, Neda & Leah. We would absolutely recommend Dexters! Thanks, guys!!
Ms.CP Oct 20
Great experience with Dexters Streatham. Tara is an excellent letting agent and sorted a last minute professional clean for us.
Mr.CH Oct 20
I've been working with Frances for nine months trying to find the perfect place as she has been incredibly responsive and professional throughout the whole process. During the times when I've had to work with other colleagues of hers, they've been similarly punctual and professional in their dealings. A great agency if you are looking to buy!
Ms.AD Sep 20
5 star service Tara asked a lot of questions but it enabled her to get a better idea and understanding of what a barber I know was looking for whom I helped in the past. The prices are above average but 5 stars go for attention to detail and calling back with an alternative solution even though it was far out most agents don't even call back.
Mr.AR Sep 20