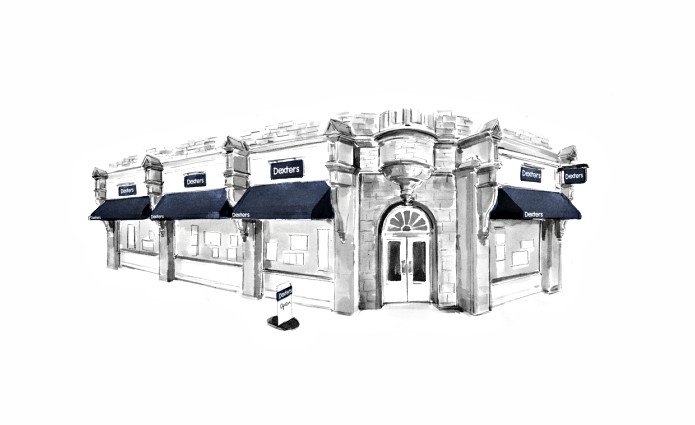 Customer Reviews of Dexters Streatham Estate Agents
Dexters Streatham Estate Agents Customers have rated our service as 5/ 5, based on 101 reviews.
Great service and great staff. Especially a big thanks to Gaz and Neda. They have been very professional and made sure we get the best price for our property. Would recommend them any time.
Mr.GS Jul 20
More or less one month ago,me and my fiancé , we saw on internet a dexter property. We arranged the appointment for the viewing and we met Tara ,our agent. From the first property she immediately understood our needs reserving it for us. Immediately we signed the contract and started the online rental procedures. In all the steps Tara was very patient with us every day and supported us a lot. Without her help we would not have made it. Also I would like to thank the cleaners that was impressive, the house was like new. We recommend Dexters, and we recommend Tara :)
Mr.AN Apr 20
I was incredibly pleased with the service provided by the whole team, lots of communication at what can be a very stressful time for a seller / vendor. So many estate agents in Streatham but I'm very pleased I sold my property with Dexters, hassle free.
Ms.TH Mar 20
Dexters sold my flat last year for above the asking price. On this basis, as well as the great service from George, Jordan and Amy I wouldn't hesitate to recommend them. I searched around the local estate agents and across the online estate agents like purple bricks. I choose Dexter's in the end as whilst they were considerably more expensive than the online ones, they had the most energetic sales team and loads of buyers on their files. It was definitely the right choice as within a week they had over ten viewings and within a fortnight 4 offers! Once the sale was agreed George and Amy were fantastic - keeping me across all the developments and ensuring the sale moved quickly towards completion. Thanks Dexters!
Mr.HA Mar 20
We were recently looking for a property in Streatham through Dexters. The agent, Frances, was lovely. She was really personable and made us feel completely at ease, being patient with us, listening to what we were looking for, being very accommodating with times to get us in to view properties and always following up with us - but she did this in a way that didn't make us dread the phone call. She's got the balance just right and it would make us consider selling through Dexters in the future. Thank you!
Ms.EV Feb 20
Would highly recommend. Tara has helped us find our current flat and was very helpful. Excellent customer service. Thanks.
Mr.SS Feb 20
We had an excellent experience letting our property with Dexters. The team were professional, efficient and dedicated to finding us the best tenant. Beatriz was especially attentive and had multiple viewings lined up before the property was even listed.
Mr.LM Jan 20
My fiancé and I found a property we liked through Dexters and Tara was the Estate Agent who was our main point of call. Right from the beginning, Tara was attentive and kept us updated with the progress, from putting an offer in, compliance checks to arranging a moving in date. She has been great and comes highly recommended from us. Seeing as this is our first time dealing with a Estate Agent - this couldn't have been a smoother process! Thank you again!
Ms.AB Jan 20
Super helpful team. They were progressional and knowledgable with a flat purchase and also managing the chain. George in particular was excellent. Thank you!
Mr.DW Jan 20
Gaz, Amy and Del were all fantastic at helping us get over the line in the purchase of our beautiful new home. Gaz went above and beyond to make sure we exchanged and we are delighted. Thank you
Ms.SW Dec 19