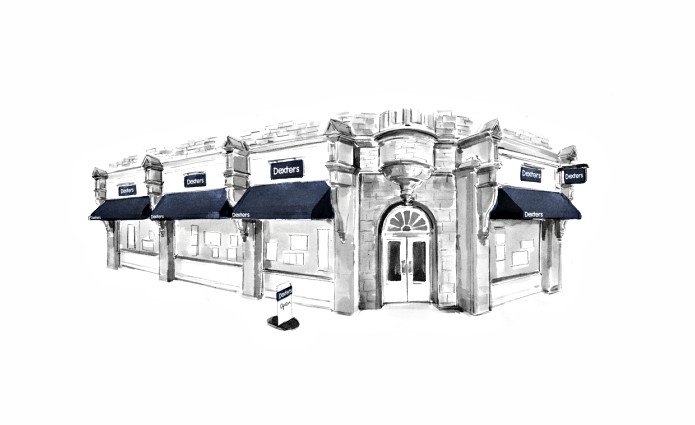 Customer Reviews of Dexters Streatham Estate Agents
Dexters Streatham Estate Agents Customers have rated our service as 5/ 5, based on 141 reviews.
Thank you very much to Beatriz and Michael for helping me and my daughter to find a new home. Your friendly, yet professional approach made me feel so nice and I was very happy to deal with such a lovely people. You were always ready to answer many of my questions and queries. Thank you very much.
Mr.KL Aug 21
Ruby And Beatriz were exceptional in getting tenants for my flat. I was under the cosh in terms of timings and they went to work like a precision machine. Not only did they find me someone quickly, they kept me in the loop the entire time and left nothing to chance. I'd highly recommend them.
Mrs.DC Aug 21
I had a resoundingly positive experience with Dexters, and have no reservations in recommending them. Specifically, I worked with Frances and Davina, who were both truly excellent.
During the process of our flat sale, they were thoroughly competent, friendly and professional. Despite a number of challenges arising through the sale on the legal side, they were diligent and energetic in fighting our corner, negotiated with both sides effectively, and were highly responsive to our queries.
All the way from placing the flat on the market to sale completion, I have no bad words to say. I would use them again without hesitation. Thank you!!
Mr.MP Aug 21
Great fast and efficient service. Lovely friendly and non pushy staff, thanks to you help Rebecca!
Ms.SA Aug 21
Thank you Dexters Streatham Hill for all your help. Beatriz and Michael made it possible for me to rent the flat. My situation was difficult but they were very professional and super friendly at the same time. It was a pleasure to deal with them. Any email, any call was always answered or quickly returned. I highly recommend the whole team at Dexters and also Autumn from the Clapham office. Thank you very much.
Ms.AM Aug 21
I have been so impressed with the service Dexters provided as letting agents for my property in Streatham. Foxtons had been marketing it with no success, they'd brought in unsuitable candidates to view it, were disrespectful of the property and left in improperly locked. Foxtons advised lowering the rent substantially when Beatriz at Dexters stepped in. Within a fortnight, the flat was tenanted at asking price. Beatriz and the team were excellent at communicating each stage of the let and helped to coordinate any services needed such as cleaning and inventory. I would recommend Dexters to other people with property to let.
Mrs.CC Jul 21
Dexters Streatham were really helpful with the letting of my property. They provided a lot of insight and support even before I was ready to let which was invaluable. During the process Ruby and Beatriz maintained a professional and reassuring attitude and have continued to support even after the letting was completed.
Mrs.AC Jul 21
Jamila was absolutely wonderful. She listened carefully to what I was looking for, and so was able to find me places to view that would actually suit me, rather than just throwing lots of unsuitable places my way as some agents do. She was so friendly, helpful and not pushy at all. She was also very accommodating with scheduling viewings. Would absolutely recommend.
Mr.HH Jul 21
Beatriz was of massive help throughout the stressful process of renting our first flat, and has since been easily contactable and resourceful whenever we've needed her. The same can be said for our current property manager Annette who's beyond attentive. My partner and I will no doubt be using Dexter's again when we intend to move, and have no intention of going elsewhere beyond that.
Mr.GW Jul 21
Great service throughout the sale process, generated a lot of viewings and we had good offers quickly. The photos looked fantastic and we were very happy with the promotion of the flat. The sale process itself took on many twists and turns, but the team at Dexters kept a cool head throughout and we finally got things over the line. Special mention to Frances and Davina who were excellent over the course of the sale process. I'd definitely use again!
Mr.JH Jun 21