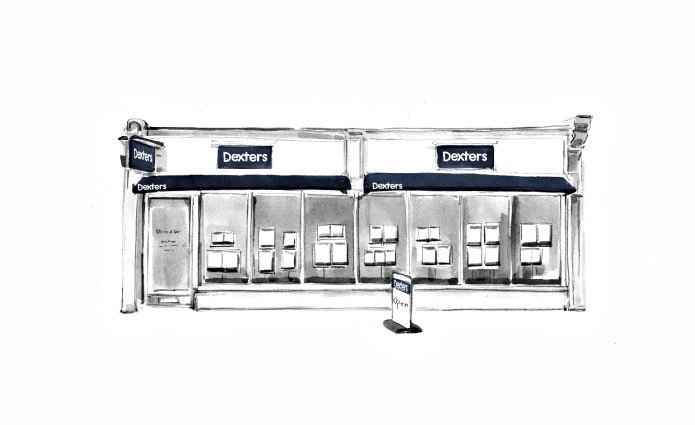 To see points of interest and information on local schools, please use the buttons at the bottom of the map.
Customer Reviews of Dexters St Margarets Estate Agents
Dexters St Margarets Estate Agents Customers have rated our service as 5/ 5, based on 112 reviews.
Having been a landlord for many years, I am very pleased with my recent decision to engage Dexters to let my flat. They certainly are a breath of fresh air to say the least!
Natalie and Lauren were very helpful, professional, responsive, thorough and nothing was too much trouble.
Lauren spent a lot of time explaining any questions or concerns I had regarding the new applicant,which was very reassuring. My property was let within a week and it's been a smooth and pain free process.
Mrs.PK Jun 21
Dexter's St Margaret's brilliantly guided and helped my husband and I sell our house in record time for an amazing price.
Danielle was superb in advising and supporting us in getting the house ready for the open day and managing the offers as they came in.
Alex is now assisting with our sale, and we feel very lucky to have such wonderful and thorough support from her while navigating our way through the sale of our house.
I would highly recommend the amazing team at Dexter's St Margaret's.
Ms.OZ Jun 21
The team at Dexters St Margarets are so helpful and professional. Alice and Savannaha have responded to every query and all the team are fully informed on our sale and can answer questions at any time .
Ms.AG Jun 21
Samantha Young was extremely helpful during the whole process of renting my new flat. She was genuinely patient and responsive and guided me throughout the two weeks period until everything was finalised.
Thank you once again for all the effort.
Ms.EV Jun 21
I used Dexters St Margarets service when buying a flat in Isleworth and I would highly recommend them. My deal was handled by Savanna and she was extremely professional in her dealings. Even though the deal had a chain which caused delays but Savanna ensured that I was updated with all relevant information throughout the waiting time. She worked closely with David Fisher to close the deal within expected timelines.
Mr.SG Apr 21
I am very happy with services and the way they communicate with customers, highly professional. My sale agent was Savanna and even though I did not buy a property with their agency, I would back to them in case I decide to buy a property in their area in future.
Mr.HN Apr 21
Having found a property that we loved last year, Covid-19 and birth of our son stopped us from progressing. After enquiring with Dexters a full year later about the property, they contacted the owners and brokered an off market offer acceptance. Alice, one of the directors has been excellent so far and I can't praise her enough. Thank you!
Mr.PP Mar 21
Always very professional but also friendly and personal team. Natalie and Samantha went above and beyond to ensure we had the right tenants for our property. Would highly recommend.
Ms.LD Mar 21
Dexters have been incredibly helpful throughout the moving process. Very quick to respond to emails and liaise with landlords. Very friendly staff - Olivia and Steph been great through the moving process.
Mr.SM Feb 21
Natalie provided a great service. She rented my property within a matter of days (at the market rate) and answered all my questions very quickly. I had a lot of questions because this was the first time I've rented a property. She even went out of her way to replace the batteries in my door entry lock - over and above the call of duty! I have no doubt the service will again be '5 stars' when I need to find the next tenant.
Mr.DP Jan 21