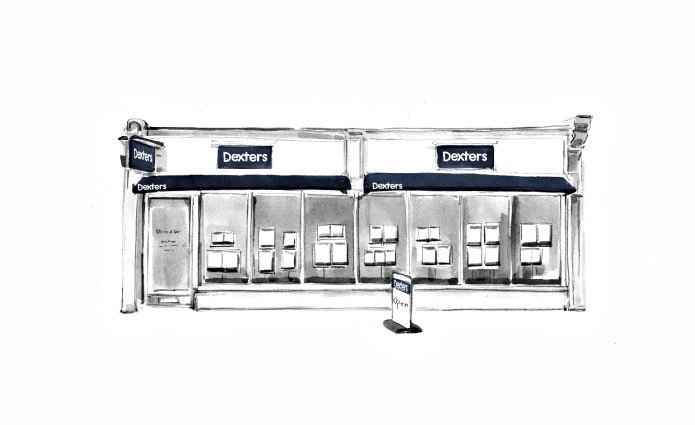 Customer Reviews of Dexters St Margarets Estate Agents
Dexters St Margarets Estate Agents Customers have rated our service as 5/ 5, based on 85 reviews.
Samantha has been brilliant making the move a smooth and easy process, bringing positivity and professionalism every step of the way. From showing us the property to helping our offer be accepted, she has kept us in the loop at all times with a great level of communication and commitment.
Mr.RC Aug 20
We approached Dexters Lettings team for our property and we are happy with the St Margaret's team to find a suitable Tenant for us. Dexters are very professional and are well informed about the Property Market. I highly recommend Dexters Lettings team.
Ms.RJ Aug 20
Great experience with Dexters, Lauren was so helpful and got everything sorted for us within a few days only ! Very professional and reliable team, I recommend them.
Ms.NC Aug 20
Our property search couldn't have gone smoother! Samantha was so helpful and super responsive when ever we had any questions. Throughout the whole process Samantha provided support to ensure everything went to plan and was really professional making sure everything was completed in a timely manner. I would definitely recommend Dexters St Margarets and Samantha!
Ms.RC Aug 20
I am a landlord and rented my property out through Dexters and have done for several years. Natalie in particular has gone above and beyond to help me. This agency comes highly recommended and i am very happy with the service. Thank you.
Ms.LS Jul 20
Finding our flat with Dexters has been incredibly smooth! Samantha has been an absolute pleasure to deal with, friendly, patient, quick with her responses to our enquiries , professional and efficient!
Ms.TH Apr 20
Samantha was an absolute pleasure to deal with going above and beyond to find a rental property for us after recently relocating from Australia. We were registered with a number of real estates and I can honestly say the Dexters team and Samantha were the most professional and helpful with our enquires. Samantha was always friendly and did a great job touching base and informing us of any property that may have suited our brief. After extensive negotiating process we finally secured a lovely property which Samantha has presented to us. She made the whole process less stressful, explained every step clearly and was always very professional and friendly.
Ms.SM Apr 20
I've met Lauren couple of days ago to view a few flats. My first expression about her is that she is super professional. She was on time and for us this was very important because both with my husband we had our schedules and no time to waste. I know this is something natural for most of the people but we had a bad experiences where we needed to wait 15-20 minutes for letting agents. From the very begging Lauren started a conversation in friendly manner which completely changed the atmosphere in a good way. During the viewing she was talking constantly giving us informative details about the properties. She was listening carefully to our questions and giving us thorough answers. Thank you very much once again, Lauren!
Ms.NB Mar 20
Like most things you a get a gut feeling if something seems right. My first meeting at the property I was selling in St Margarets with Nancy felt genuine, honest and professional. After agreeing to market the property with Dexters the team worked tirelessly to get potential buyers through the door. I was given regular updates on viewings from Louis, Emily and Savannah which reassured me that they were all involved in trying to sell the house. Once a buyer had been found and the 'paper work' process started, Emily went above and beyond to help and guide me through the necessary questions and answers resulting in a sale at the right price in super quick time. A massive thank you to all the team who I would recommend 100%.
Mr.A Mar 20
Great service from Lauren Bentley at Dexters St Margarets! She guided us really well through and picked up great house choices.
Mr.AC Feb 20