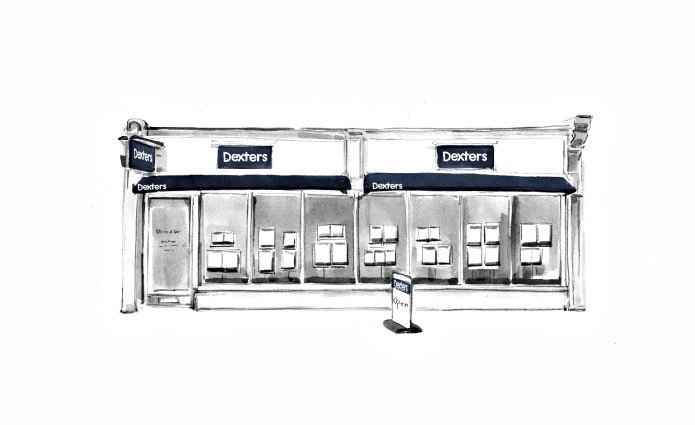 Customer Reviews of Dexters St Margarets Estate Agents
Dexters St Margarets Estate Agents Customers have rated our service as 5/ 5, based on 122 reviews.
St Margarets Dexters have been fantastic with helping me find my next property!
My contact has been Hannah Walker who has been brilliant and keeping in contact and giving me updates on all properties.
Cannot recommend using Hannah enough!
Mr.AV Aug 21
Lauren was hugely attentive, knowledgeable and professional throughout our application process. She has excellent interpersonal and communication skills as well as being caring and instinctive to all letting and potential renters stakeholder needs. Highly recommend getting in touch with her if you are looking to rent or let in St Margaret's.
A small thing — she was the only estate agent we have come across (of 40 or so we contacted) in London who learned to pronounce my wife's name correctly. We appreciated it!
Mr.AJ Aug 21
Been very impressed with Alex's hard work and continued support in our attempts to purchase a flat. Very helpful on all matters. Have no complaints with the service we have received.
Mr.JW Aug 21
We've been dealing with Dexters St Margarets for some time now and I must say it has been a great experience. Our adviser is Alex and we've been delighted with her insights and attentiveness to our needs. She has been patient, prompt, professional and personable in every interaction. Thank you, Alex!
Mrs.AM Aug 21
Hannah is professional, helpful and keeps us regularly updated with the selling of our flat. I would highly recommend the team at Dexters.
Ms.AC Aug 21
We needed to move quickly, with a fast turnaround. Samantha really understood what we were looking for in our next rental property and worked tirelessly to support us identifying the perfect new rental for our needs. What was most impressive was the rate of responsiveness. Samantha replied to every email right away and was always available to speak on the phone and iron out any creases, providing us with clarity and confidence in Dexters' processes and our own decisions. Taking it one step further, Samantha went to our new property after working hours to take measurements of walls etc to help us pick furniture prior to moving in.
Thank you to Samantha and the wider Dexters team, we will be a customer for the next 2 years and look forward to continuing working with you.
Mr.JN Jul 21
We had Lauren helping us find and secure a flat. She was great and made the experience as easy as possible, very on the ball, always available to talk and nothing was too much trouble.
Would not hesitate to recommend her.
Mr.AT Jul 21
Samantha was wonderful. She helped us find our ideal home, was an excellent professional and very attentive to our criteria throughout the whole process. We couldn't recommend Samantha more, she was honestly the best agent we have worked with in our 6+ years of renting in London. Thank you!
Mrs.RV Jul 21
Hello all,

Samantha helped us throughout the renting process. She helped us a lot in terms of very aspects such as reviewing,contacting with the landlord , arranging all the paperworks and to be proceeded. It was a nice experience for us to work with her.
Mrs.MA Jul 21
Lauren was fantastic throughout the process - friendly, professional, and always very clear. Made things happen against a very tight deadline. We're delighted and very impressed! Thank you to all involved.
Mr.JP Jul 21