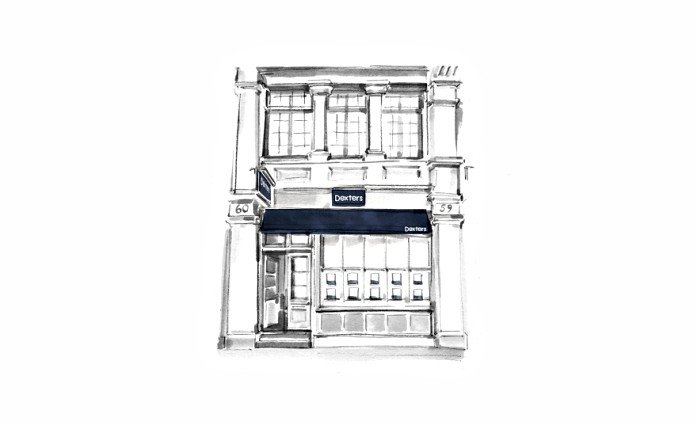 Customer Reviews of Dexters Shoreditch Estate Agents
Dexters Shoreditch Estate Agents Customers have rated our service as 5/ 5, based on 93 reviews.
Have just been through the process of securing a rental with Dexters, the whole process was smooth and easy from start to finish. Jordan Welfare was excellent, always super responsive and he went above and beyond to help us land our dream home. Definitely the best experience I've had with a rental agency. Thanks to Jordan and the wider team.
Ms.CG Apr 21
We had a great experience finding a flat with Dexters. As soon as we enquired about the flat, they contacted us that same day to organise a viewing. Jordan took us around the flat and processed our offer - He was very patient, professional, friendly and helpful with our application and always responded quickly to questions - now we have our dream flat! He also kindly took us around the flat a second time once we'd got the offer, so my housemate could see it too. Dexters are a great estate agents and are very lucky to have Jordan!
Ms.MC Apr 21
We worked with George who was helpful, prompt in responses and helped us get the best possible price for our property. Professional and knowledgeable about the business and market.
Ms.RP Mar 21
I have been very pleased with the services offered by Dexter's, especially the help from my agent Ben. Ben provided a very friendly and professional service throughout and ultimately helped me secure a fantastic flat. I felt that Ben offered his honest opinion and wasn't just in it to get a sale. Once my offer was accepted, Ben was incredibly responsive and helpful guiding me through the necessary next steps. The entire process was fun and hassle free, thank you Ben!.
Ms.AB Mar 21
The sales team were helpful during what was a prolonged transaction due to the legal conveyancing side. Notably, Elli was a rockstar in chasing the buy-side to get updates and ultimately to finalise a transaction.
Mr.D Feb 21
The best thing about this experience with Dexters was my Property Manager Rhiannon, she is very patient and professional. I hope you have her as property manager.
Mr.GC Jan 21
A big thanks to both Elli and Andrew for helping us in the purchase of our flat. Always responsive, professional and helpful, and above all, trustworthy! Towards the end of the sale and when there were inquiry issues with third parties Elli liaised with the solicitors to keep things moving and was always readily available to answer any questions. I highly recommend Dexters Shoreditch! Thank you :)
Ms.LG Dec 20
Elli was very responsive and helpful in getting my purchase over the line on a date that suited me and the seller. Recommend.
Mr.TR Dec 20
Found the entire process, from being shown properties by Sofia to the manner in which the purchase process was handled by Elli and Joel very smooth; there were no hiccups whatsoever and everything was handled perfectly.
Mr.PC Dec 20
Dexters were excellent in handling the buying process. Andrew (and all staff) was very professional, helpful and responsive throughout the experience. He met me at the property a number of times and went out of his way to provide very valuable advice. Without him the sale process would have taken much longer and been much more stressful. Highly recommended! Elli was also incredibly helpful and responsive in assisting in the final stages of the exchange and I really appreciated the time and effort she took in keeping me updated and resolving queries with solicitors. Overall, a very good estate agent and would recommend.
Mr.SB Dec 20