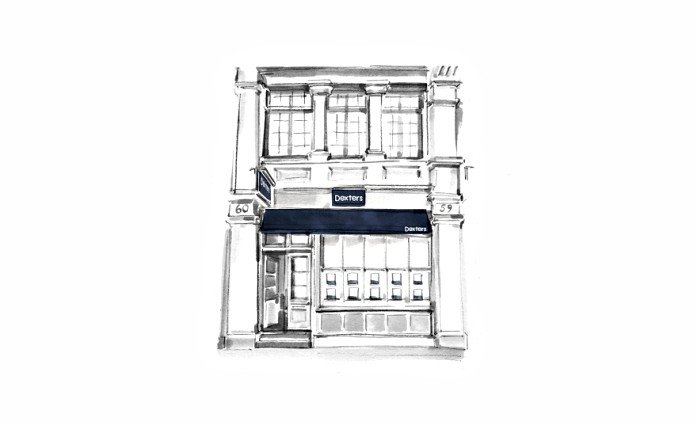 To see points of interest and information on local schools, please use the buttons at the bottom of the map.
Customer Reviews of Dexters Shoreditch Estate Agents
Dexters Shoreditch Estate Agents Customers have rated our service as 5/ 5, based on 97 reviews.
Andy, thank you so much! Thank you for helping us to buy our dream home. We have received a consultation from him on the area (we've never lived in Shoreditch before), he talked us through the property costs and also helped us with a great mortgage adviser. Andy took his time finding the best options for us and brilliantly negotiated the best price! His confidence in the work he does and professionalism reassured us and we purchased the house, so so happy!!!!
Thank you !!!
Ms.IK Jun 21
We have just started looking for a 2 bed flat as students and Dexters have been so quick at sending us options. We had a few viewings yesterday with Isabella and couldn't be happier. The agent was professional and charismatic. Absolutely loved the properties we managed to see! Will keep going through Dexters for our flat search!
Ms.CC Jun 21
We decided to buy a flat for our daughters who were coming to study in London. We did not know the area but we needed a two bedroom flat in a nice area.
We contacted Dexters and gave them our requirements, we were sent a number of good options and arranged two trips to London to view. Sarah was excellent, she understood what we wanted and that we wanted somewhere safe for our daughters. The communication between ourselves and Sarah was excellent, and when we put in an offer and wanted to complete before the end of June, a 7 week turnaround, Sarah was nonplussed and helped us achieve that amazing feat. We would highly recommend Dexters, they are professional, personable and incredibly helpful.
Mr.BW Jun 21
I saw a number of properties with Ms. Elle Palmer from the Dexters Shoreditch branch. She is professional, polite, infinitely patient, efficient and diligent and an absolutely pleasure to deal with. She goes above and beyond the call of duty, responds to all queries in a timely manner and always follows up emails with phone calls to make sure everything is clear and communicated well. She is knowledgable about the market and makes sure she understands your needs and tries to match them with the properties on offer. I felt well taken care of as a client and I can't recommend her enough to anyone who is purchasing a property. You would be in great hands with Elle Palmer from Dexters Shoreditch.
Ms.NI Jun 21
Have just been through the process of securing a rental with Dexters, the whole process was smooth and easy from start to finish. Jordan Welfare was excellent, always super responsive and he went above and beyond to help us land our dream home. Definitely the best experience I've had with a rental agency. Thanks to Jordan and the wider team.
Ms.CG Apr 21
We had a great experience finding a flat with Dexters. As soon as we enquired about the flat, they contacted us that same day to organise a viewing. Jordan took us around the flat and processed our offer - He was very patient, professional, friendly and helpful with our application and always responded quickly to questions - now we have our dream flat! He also kindly took us around the flat a second time once we'd got the offer, so my housemate could see it too. Dexters are a great estate agents and are very lucky to have Jordan!
Ms.MC Apr 21
We worked with George who was helpful, prompt in responses and helped us get the best possible price for our property. Professional and knowledgeable about the business and market.
Ms.RP Mar 21
I have been very pleased with the services offered by Dexter's, especially the help from my agent Ben. Ben provided a very friendly and professional service throughout and ultimately helped me secure a fantastic flat. I felt that Ben offered his honest opinion and wasn't just in it to get a sale. Once my offer was accepted, Ben was incredibly responsive and helpful guiding me through the necessary next steps. The entire process was fun and hassle free, thank you Ben!.
Ms.AB Mar 21
The sales team were helpful during what was a prolonged transaction due to the legal conveyancing side. Notably, Elli was a rockstar in chasing the buy-side to get updates and ultimately to finalise a transaction.
Mr.D Feb 21
The best thing about this experience with Dexters was my Property Manager Rhiannon, she is very patient and professional. I hope you have her as property manager.
Mr.GC Jan 21