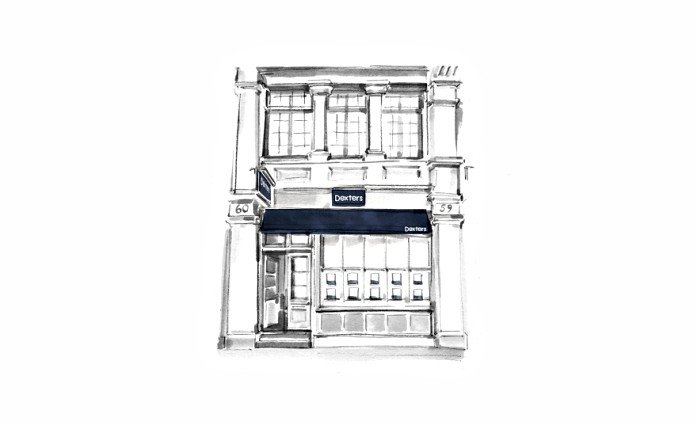 Customer Reviews of Dexters Shoreditch Estate Agents
Dexters Shoreditch Estate Agents Customers have rated our service as 5/ 5, based on 66 reviews.
Excellent - highly recommend. huge thanks to Guy and James.
Ms.CR Jul 20
Super helpful, super quick, super friendly! Amazing experience, would recommend anytime!
Ms.TT Jan 20
Recently signed a lease on a long-term let with the help of Jordan from the Dexters Shoreditch office, who was helpful, friendly and efficient throughout the entire process. He helped to make a usually stressful enough process much more streamlined and I wouldn't hesitate recommending him to others who are seeking an estate agent's help in seeking rental properties in Shoreditch and neighbouring areas.
Mr.LS Jan 20
Dexters were great - helpful, available and reliable. Of the dozen agencies I've gotten in touch, they were the quickest on the ball and the most proactive.
Ms.TS Dec 19
We had a very pleasant property search experience with dexters. Isaac, our lettings consultant was very friendly, had in depht knowledge about the property and responded within minutes to every question we had. We can recommend working with Isaac on your property search 100%, we've found our perfect home with him. Thanks Isaac!
Ms.AH Dec 19
Great service and value for money. The staff are very professional and knowledgeable. Would use them again.
Ms.SP Nov 19
Best experience I have ever had dealing with Estate Agents and property, Alex without fail has made my experience one which has been 1st class, his professionalism attention to detail and charismatic positive attitude towards potential clientele is simply amazing, truly a value to the company and will be recommending him to friends and family and any future endeavours I may have, thank you Alex, keep up the great work!
Mr.CS Nov 19
Alex was extremely helpful by helping me find an apartment after searching for a long time, under a lot of stress and having moved from abroad. Thank you for handling my situation with such professionalism.
Mr.YF Nov 19
Extremely helpful, friendly and informative office. One lady, Nadine, will go above and beyond to ensure everything runs smoothly. Thank you! Highly recommend.
Ms.VY Nov 19
Dexters were a great help with my recent property search. I dealt with George B who was a professional and very polite. Would highly recommend Dexters in Shoreditch!
Mr.DF Nov 19