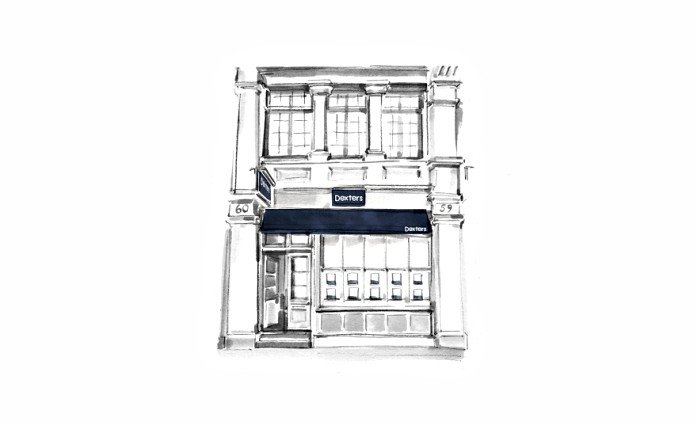 Customer Reviews of Dexters Shoreditch Estate Agents
Dexters Shoreditch Estate Agents Customers have rated our service as 5/ 5, based on 87 reviews.
Found the entire process, from being shown properties by Sofia to the manner in which the purchase process was handled by Elli and Joel very smooth; there were no hiccups whatsoever and everything was handled perfectly.
Mr.PC Dec 20
Dexters were excellent in handling the buying process. Andrew (and all staff) was very professional, helpful and responsive throughout the experience. He met me at the property a number of times and went out of his way to provide very valuable advice. Without him the sale process would have taken much longer and been much more stressful. Highly recommended! Elli was also incredibly helpful and responsive in assisting in the final stages of the exchange and I really appreciated the time and effort she took in keeping me updated and resolving queries with solicitors. Overall, a very good estate agent and would recommend.
Mr.SB Dec 20
Dexters helped us complete the sale of our property during a difficult time with Covid. They did what they said and were able to arrange positive viewings which led to a strong sale. Andrew was our consultant and he made the process run smoothly. He had great communication and helped us complete the sale in good time. Highly recommended.
Mr.MW Dec 20
A big thanks to both Elli and Andrew for helping us in the purchase of our flat. Always responsive, professional and helpful, and above all, trustworthy! Towards the end of the sale and when there were inquiry issues with third parties Elli liaised with the solicitors to keep things moving and was always readily available to answer any questions. I highly recommend Dexters Shoreditch! Thank you :)
Ms.LG Dec 20
Elli was very responsive and helpful in getting my purchase over the line on a date that suited me and the seller. Recommend.
Mr.TR Dec 20
My flatmates and I started renting a Dexters property about 3 months ago and we have received great support from our property manager Pras, who has always been on hand to help us out. Every issue we have had in the flat has been dealt with swiftly and it is easy to communicate. Thanks Pras!
Ms.JF Nov 20
Excellent service - our property manager Pras is so attentive, personable and always quick to sort out any issues we might have! Blessed to have our landlord with Dexters.
Ms.IP Nov 20
Our property manager at Dexters Shoreditch, Pras has provided us with exceptional service always responding to any issues that arise with the flat quickly and always offering helpful solutions and checking in that everything has improved accordingly and that we're happy. We feel very well looked after.
Ms.EL Nov 20
I've had a great experience with Dexters. Jordan helped me secure a flat I really liked under a week. Everything was great from the visit, to the follow up and set up of the lease (even during the pandemic). Very knowledgeable and always available, he was very quick to answer any of my questions either via email or phone. Big thanks to the broader Dexters Shoreditch team too as they were very helpful in connecting me whenever Jordan was out on visits. 5 stars.
Mr.L Nov 20
Isaac was very thorough in helping me find & secure my place. Easy to reach & addressed all my questions in a timely manner during a very stressful time. Thanks!
Ms.RG Nov 20