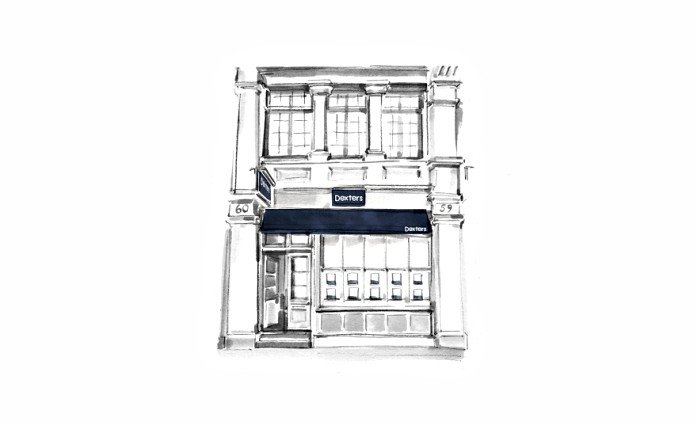 Customer Reviews of Dexters Shoreditch Estate Agents
Dexters Shoreditch Estate Agents Customers have rated our service as 5/ 5, based on 77 reviews.
I was able to secure a great flat in my current building with the excellent support from Jordan Welfare. He was extremely responsive and professional (best agent I've ever worked with in London) and really made sure to secure the best arrangement for all parties. Not related to Jordan, but it would've been good to have received the contracts fully executed prior to the move in date as it creates a lot of anxiety seeing the move in date coming closer but having no real guarantee that the lease would be signed by the landlord (specially in Covid times).
Ms.EC Oct 20
Isaac has been very helpful in securing the flat and very responsive. He has always been there to respond to any of my questions. Highly recommend Isaac and his team for their efficiency and professionalism.
Ms.JK Oct 20
Dexters was very helpful in the property purchase process, they were flexible and efficient. Viewings were no hassle, and once we made an offer they helped us through the process. Adam and Elli in particular did great work!
Mr.FR Oct 20
We had an excellent experience with Dexters. They found an ideal apartment in the area we wanted before the place was put on the market. Highly recommend their services.
Mr.DC Oct 20
The team here are fantastic and are always striving for the best results for their clients.
Ms.ZHD Sep 20
My experience with Dexters has been absolutely top level. Jordan was my agent and his service was extraordinary. His communication and commitment reassured me all the time. He secured me tenants at the right price and also during this coronavirus outbreak going on. Couldn't recommend him or this service more. Definitely choose Dexters they are the best to go to.
Mr.MS Sep 20
Had the pleasure to deal with Isaac from the Shoreditch office (as well as a few of his colleagues) and highly recommend him and his team, incredibly efficient and highly proficient in a very professional manner. from the time of the viewing through to basic confirmation of the apartment was less than a week! Again, highly recommend and thank you to the team at large.
Mr.YK Aug 20
I recently had the pleasure of dealing with Jordan and can only say positve things about my experience. The process was streamlined and straight to the point. Would reccomend to all seeking property in Shoreditch.
Mr.TB Aug 20
I dealt with Jordan from the Shoreditch office and he has been nothing but helpful throughout the entire process. He helped us negotiate with the landlord and secure a fantastic property! Highly recommend using them!
Mr.LBG Aug 20
Isaac was really helpful, professional and kind, always available to reply to my (many) questions, and the whole process went very smoothly. My new flat is better than I thought I could get. Isaac and team are trustworthy. Thank you!
Ms.MQ Aug 20