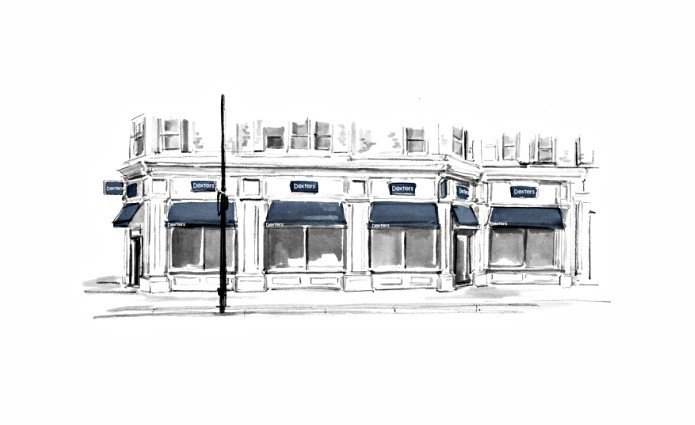 Customer Reviews of Dexters Shepherds Bush Estate Agents
Dexters Shepherds Bush Estate Agents Customers have rated our service as 5/ 5, based on 97 reviews.
They have been extremely efficient in all areas of their service, and are very friendly and accessible when Ive needed them.
Ms.RL Jan 21
I have recently bought a flat via Dexters and worked with wonderful Georgia in Shepherd's Bush branch during the process. She was super helpful, involved, responsive and caring and not to mention her cheerful and wonderful character! She helped with all my queries during the process and chased every single party in the transaction to push the sales forward. Thanks!
Mr.ZS Jan 21
It is my second property that I purchase from Dexters, and they follow their professional and caring tradition, to make the progress goes smooth. I would like to thank Chris to facilitate both sides. If further investment in the future that I have, Dexters will be no doubt my first and prior choice.
Mr.JZ Jan 21
Our family is grateful to Mr. Murray, who helped us very fast to find a new property in the area we wanted...our ideal new Home in White City/ Shepherds Bush. He truly cares about our family needs and he went above and beyond to make sure we had all the information required to make the right decision. We there also very thankful for the possibility to view more properties to find the best one, and would like to mention that all properties in ideal clean condition. The process of signing the agreement and other necessary documents done also fast and, with no delays, we moved in the date as agreed. Will highly recommend Dexters agency and anyone will be lucky to have Mr. Daniel as their agent.
Ms.MM Jan 21
My wife and I used this Dexters office (Shepherd's Bush) for over 10 years (to buy, rent and then sell our 3-bed flat). The entire team there are super professional, very responsive and an absolute pleasure to deal with. They are on it. We mostly dealt with John in rentals and Chris in sales. Highly recommended!
Mr.JM Jan 21
I would like to thank Chris Stamp for his hard work and dedication for selling my home last week. Since the day, I walked through the doors of Dexters Sheperds Bush, I knew I was I was in good hands. Chris, was very welcoming and professional which gave me the confidence that i would sell my home in these uncertain times, which thanks to him, I did :) I would highly recommend Dexters Shepards Bush and the services of Chris. 5 Star
Mr.DR Dec 20
Recently dealt with Chris and his sales team at Dexters Shepherds Bush. Having engaged many of the local agents it was clear to me that Chris level of experience both in the area and as an agent was a cut above the rest. Nothing was to much trouble for him or his team taking time to carefully explain the sales process to me before delivering exactly what he promised. Having moved several times over the last 9 years in London Chris handling of my transaction was the stand out performance. Would certainly recommend engaging him if looking to move in Shepherds Bush or Brook Green.
Mr.AB Dec 20
I could not recommend Dexters Shepherds Bush Estate Agents more. The staff are professional, attentive and most of all importantly, friendly to deal with - thank you!
Mr.GMM Dec 20
Dexters Letting team have been truly amazing. I am genuinely surprised at how helpful and supportive they have been throughout this process. They have gone above and beyond my expectations. Huge thanks to John and team.
Ms.KD Dec 20
Excellent service from Georgia and Chris. They were able to adapt to fit my communications requirements. Sterling job in keeping track of solicitors, buyers requests and conveyance issues. I do recommend their services wholeheartedly.
Mr.RA Dec 20