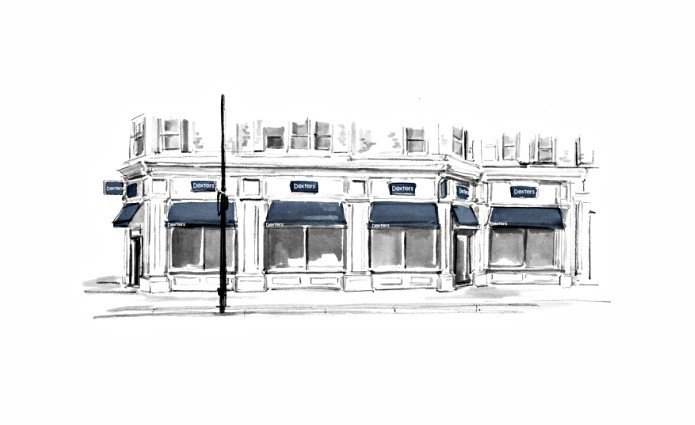 Customer Reviews of Dexters Shepherds Bush Estate Agents
Dexters Shepherds Bush Estate Agents Customers have rated our service as 5/ 5, based on 102 reviews.
We found our new home through Dexters and were assisted by Daniel Murray throughout the process of getting our lease completed. We've had such a lovely experience dealing with Daniel. He has been very kind and prompt with his responses and actions. We'd 100% recommend Dexters!
Ms.KV Apr 21
An excellent experience from start to end as a first time buyer. We were kept up to date at every step, things that needed chasing were chased for us, and we were able to go from viewing to completion in eight weeks!
Mr.MR Apr 21
Unlike most letting agencies, I found Dexter's Shepherds Bush works with their clients in a very proficient and friendly way. The Director, John, was particular helpful and demonstrated a great deal of patience, professionalism and patience when dealing with my agreement. He consistently kept us in the loop and I always felt he had our best interest as a renter at heart. I can honestly say that this was the most positive experience I've had with a letting agency!
Ms.EL Mar 21
Dexters worked so hard on the sale of my flat. Amrita in particular was an absolute powerhouse - hard-working, determined, full of energy and positivity. She stayed in constant communication with me throughout what was a difficult period, including buyers dropping out and many complicated and unforeseen circumstances. I was never in any doubt as to how hard they were working to get the sale of my flat over the line. You could not hope to have a better team behind you.
Ms.LM Mar 21
Very professional,especially Manu helped us for everything single request,and he's very helpful.
Ms.NL Feb 21
They have been extremely efficient in all areas of their service, and are very friendly and accessible when Ive needed them.
Ms.RL Jan 21
I have recently bought a flat via Dexters and worked with wonderful Georgia in Shepherd's Bush branch during the process. She was super helpful, involved, responsive and caring and not to mention her cheerful and wonderful character! She helped with all my queries during the process and chased every single party in the transaction to push the sales forward. Thanks!
Mr.ZS Jan 21
It is my second property that I purchase from Dexters, and they follow their professional and caring tradition, to make the progress goes smooth. I would like to thank Chris to facilitate both sides. If further investment in the future that I have, Dexters will be no doubt my first and prior choice.
Mr.JZ Jan 21
Our family is grateful to Mr. Murray, who helped us very fast to find a new property in the area we wanted...our ideal new Home in White City/ Shepherds Bush. He truly cares about our family needs and he went above and beyond to make sure we had all the information required to make the right decision. We there also very thankful for the possibility to view more properties to find the best one, and would like to mention that all properties in ideal clean condition. The process of signing the agreement and other necessary documents done also fast and, with no delays, we moved in the date as agreed. Will highly recommend Dexters agency and anyone will be lucky to have Mr. Daniel as their agent.
Ms.MM Jan 21
My wife and I used this Dexters office (Shepherd's Bush) for over 10 years (to buy, rent and then sell our 3-bed flat). The entire team there are super professional, very responsive and an absolute pleasure to deal with. They are on it. We mostly dealt with John in rentals and Chris in sales. Highly recommended!
Mr.JM Jan 21