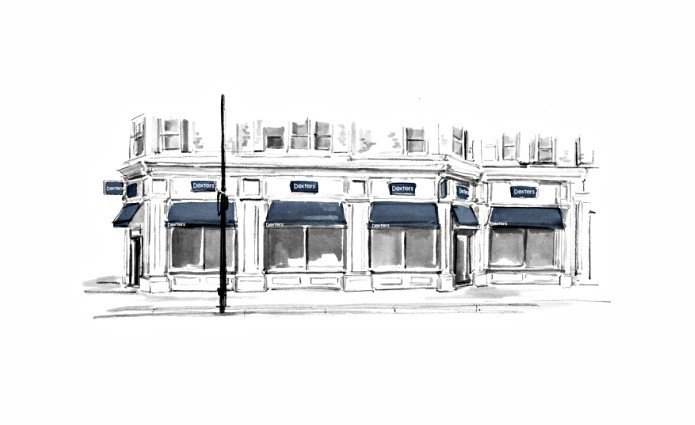 Customer Reviews of Dexters Shepherds Bush Estate Agents
Dexters Shepherds Bush Estate Agents Customers have rated our service as 5/ 5, based on 74 reviews.
I have working with Paul while looking for a studio in the Shepherd's Bush area - he has been great - professional, polite and respectful and he seems to have really tried to understand and meet our needs. House-hunting is never much fun, so service like this is really appreciated.
Mr.JDM Jan 20
Manu was super helpful and friendly during the whole process of finding my new flat; he was knowledgeable and advised me extremely well all along the way.
Ms.J Jan 20
I have only praise for John and his team at Shepherds Bush Dexters. I was introduced to John by a fellow landlord when I was left in the lurch by another 'prestigious' letting agent. When it appeared that the tenants they'd sourced and referenced were in fact tenants from hell, they washed their hands of it and I was left to go through the horrendous experience without any support what so ever, and John stepped in to give whatever help and moral support he could. To coin a phrase, he went the extra mile, and then some. He gave me his ear, his experience and his time. This was a life saver, and I was very happy to enlist Dexters when I eventually was able to have the problem tenants removed. Even though this meant that I was left with an empty flat to rent at the start of November, Dexters found me wonderful new tenants within days and thus far, both myself and my tenants are very happy customers. I truly believe that John is an astute businessman and man of his word, and an honourable man, which in any industry is few and far between. I have no hesitation in recommending John and his team.
Ms.TE Dec 19
Excellent service, great Staff. Manu was particularly attentive and a great help throughout our move.
Mr.DB Dec 19
John and Kevin in the lettings team worked hard to get a rental across the line in a matter of a few days. Would recommend them highly!
Ms.CG Nov 19
Thank you so much for making such a difficult time easy and smooth for me and my Pregnant wife. Manu made this journey so simple and showed that he cared about my current situation. He was there for me every step of the way. The place is perfect for us and our new born on the way. I could not be happier with the service and the place. The great thing about this was everything was arrange to suit my timing and my family's need and I was able to see the place before we made a decisions so we knew what we was getting ourselves in to. Thanks again for such great service.
Mr.AT Nov 19
Been working with this branch for some time. They are very proactive and ensure clients are well looked after.
Mr.GDS Nov 19
I used Dexters Shepherd's Bush in finding my first home. As a first time buyer I was really nervous about the whole process but Amrita looked after me from registration to exchange. I have to say she was super kind and proactive and always made sure I knew where we were at each point in the purchase . Will 100% use Dexters again!
Ms.DH Nov 19
Been dealing with them for years, and both management and staff have always been great.
Mr.MJ Nov 19
Very professional and reliable team to work with. The whole process, from valuation till exchange was handled in a professional manner from various members of their team. Georgia and Charlotte, our main points of contact, provided excellent support throughout.
Mr.KB Oct 19