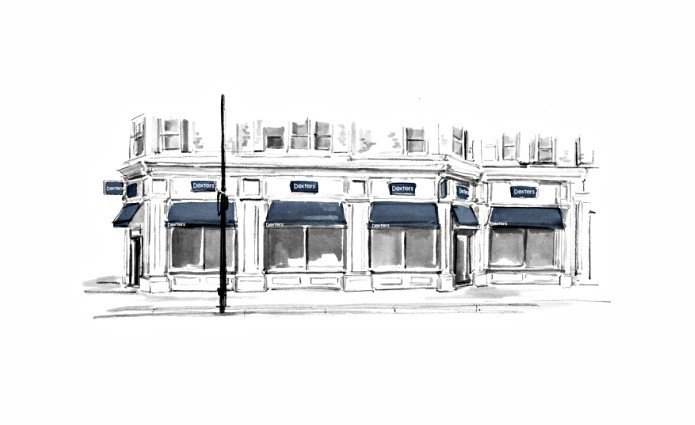 Customer Reviews of Dexters Shepherds Bush Estate Agents
Dexters Shepherds Bush Estate Agents Customers have rated our service as 5/ 5, based on 114 reviews.
Amrita is efficient, professional and friendly. I like her down to earth attitude and honesty. She was proactive in showing me suitable properties and Dexters keep you well informed.
Mrs.JE Aug 21
Thanks to the Dexter's Shepherd's Bush estate agents who worked with me and the seller on my first purchase of a property!! The whole team was always at hand through the whole stressful process as a first time buyer. Special thanks to Amrita who was there from the first viewing, I really appreciate all the help and advice.
Mrs.NT Aug 21
Oliver was extremely helpful and accommodating, organising viewings at very short notice, and remaining cheerful and charming throughout.
Mr.JD Aug 21
During my Dealings with Dexters I have found Carly Sims caring, diligent and sincere. Carly makes the clients feel valued.
Mr.BS Aug 21
I completed my purchase two weeks ago and it was a quite stressful process, but Robbie Cleveland made the process a lot less stressful, without his help I am not sure if I would be able to complete before the end of June which is the deadline for Stamp duty holiday. He saved me so much money and stress, can't thank him enough. If you ever have to deal with Dexter's, I strongly recommend you ask Robbie to help, you won't be disappointed.
Mrs.AY Jul 21
I recently purchased a property through Dexters in Shepherds Bush and honestly can not say enough good things about them. I am not normally one to leave reviews however on this occasion I just felt I had to as would not have beat the end of the stamp duty holiday without them. My main point of contact was Amrita who was excellent from beginning to end! She was constantly chasing up both sets of solicitors and making sure things were moving forward as they should be and was in touch with me and the seller literally every week until we completed. She is an absolute superstar!!! Thank you Amrita for all your help and support. I must add when Amrita was off or out the rest of the team were also great and willing to help if I had any concerns. Overall great experience and would definitely recommend.
Mrs.RH Jul 21
Thanks to the dexter team for the professionalism.
Jamille was really helpful and professional in everything, thanks !
Mr.EC Jul 21
I dealt mainly with Robbie Cleveland and manager Georgia Buckley. They both helped with all the detail a sale requires and were quick to return calls and be helpful.
Mr.NK Jul 21
A first class professional service and professional manager and staff. One of the few estate agents I have worked with to work proactively, positively and all the hours necessary to find me a buyer and get my sale through. Always return calls and go out of their way to be helpful in any way they can. I would thoroughly recommend them to sell your property and will certainly be going back to them in future.
Mr.NK Jun 21
Selling a property is always complicated but Dexters were professional, responsive, helpful and cheerful throughout. They made the process feel easy, drove lots of viewings proactively (where a previous agent had failed to deliver any) and stayed in touch constantly throughout the process. I'd happily recommend Georgia and her team to anyone in the W12 area looking to sell.
Mr.PM Jun 21