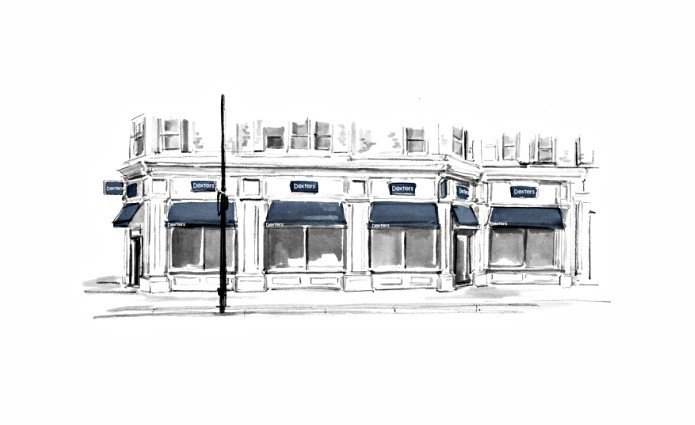 Customer Reviews of Dexters Shepherds Bush Estate Agents
Dexters Shepherds Bush Estate Agents Customers have rated our service as 5/ 5, based on 87 reviews.
I have never completed a property sale before so naturally was nervous about the whole process. I took advice from from friends and family over who we could select as our agent as well as my own research for the local market. I had a bad experience with another local agent so when I selected Dexters Shepherds Bush I could not have been more worried that I would have the same negative experience. Quite simply they were brilliant from start to finish. Stand out star of the office for me has to be Amrita. If you need someone to hold your hand through the sales process, be attentive to all of your questions no matter how large or small and going the extra mile to help resolve any delays in the process she is the person that can do this. A true credit to the company in all aspects.
Mr.OB Nov 20
I had a really good estate agent (Amrita) who was very caring, friendly, and did the job in a very professional way, always phoning to give me updates on how the process of my buying my flat was going... She was always in regular contact with both the seller and (my) solicitor and seemed to have everything under control, making everything run smoothly!
Mr.MSK Nov 20
I finally plucked up the courage to sell my house and chose to go with Dexters. Georgia has been absolutely fantastic throughout and i could not fault her or this company one bit. Nothing was too much or too little and she went above and beyond. A massive thank you to Georgia, all the best!
Ms.AW Nov 20
I have had a great experience with Dexters. I spoke with Georgia who was incredibly helpful and professional throughout. Really would recommend this company! Thanks Georgia.
Ms.MG Nov 20
We had a great experience with Dexters Shepherds Bush in purchasing our first home. Robbie, in particular, was really helpful and personable - right from the go, he actually listened to what we were looking for and introduced us to the property that we ended up buying. We had seen around 12 other properties in our search, so to find something that was so suited was a great relief. Throughout the process, the Dexters staff were friendly, co-operative and always easy to communicate with. Would highly recommend!
Ms.NK Nov 20
We worked with Chris and Amrita on our sale and both were excellent - efficient, straightforward and good at communicating at every stage.
Ms.BH Oct 20
Amrita was delightful! Helpful and professional from start to finish. She had clearly taken all my requirements seriously and showed me a number of additional properties that met these. Her attention to detail was second to none. She was honest about the limitations of some properties and this made me feel safe, knowing that I wasn't having the wool pulled over my eyes for a quick sale. I was thoroughly impressed and would highly recommend asking for Amrita.
Ms.PJ Sep 20
Dexters are a great team. I, together with my business partners are extremely happy with them. We have numerous properties all rented to fantastic tenants thanks to Dexters. They are always available on the phone, which is a blessing. Having dealt with other agents in the past I find Dexters quite refreshing to say the least. Many thanks to them.
Ms.CP Aug 20
Dexters is a professional team to work with. Always there to help or simply reassure you that everything is running smoothly, would highly recommend them to other home seller looking for an agent.
Ms.DN Aug 20
Great service with results driven team - I let my property through them and was pleased with the focus and responsiveness of the team at Dexters Shepherds Bush.
Mr.DN Jul 20