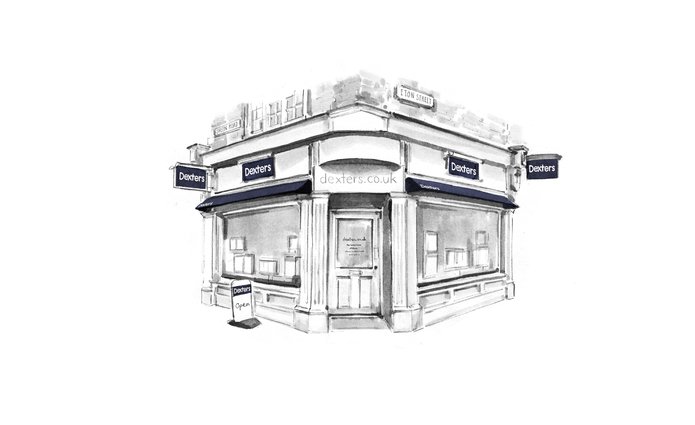 Customer Reviews of Dexters Richmond Estate Agents
Dexters Richmond Estate Agents Customers have rated our service as 5/ 5, based on 114 reviews.
Fantastic service and very efficient. Our property was let within only a few days of it being advertised through Dexters. I would definitely recommend Dexter's to anyone who needs to either, sell buy or rent! We even bought our new home through Dexter's. Great customer support and team are super helpful and friendly.
Ms.EE Oct 20
We are very pleased with Dexters Richmond. Our agent, Chanel, has been increadibly helpful and made the entire leting process smooth and stress-free. She was very responsive and patient with all the questions and requests we had. She is the best agent we have ever dealt with!
Mr.CB Oct 20
We recently sold our home through Dexters in Richmond and were very pleased with the service they provided. We chose them because they stood out from the other agents during our initial meeting with Anthony, he stood out as being highly professional. He was very well prepared, showed very good local knowledge and insight and he outlined a clear strategy for how they would market our property. They secured multiple viewings very quickly and we accepted an offer soon after the property went to market. Throughout the conveyancing period Anthony and his team were very communicative, easy to get hold of and were highly adept at managing both us and the buyer to ensure that the sale went smoothly. We were very impressed and would highly recommend Dexters in Richmond.
Mr.GP Oct 20
The whole lettings team in Dexters Richmond are excellent. They rent all my Richmond properties for me and give a great service.
Ms.RT Sep 20
I am very happy with the way Dexters Richmond handle everything, they do what they say they will do, and only recently their manager Cadi went out her way to help me. Would highly recommend.
Mr.JS Sep 20
Very professional and friendly, and everything completed smoothly. Thank you Cadi!
Mr.SB Sep 20
We had a great experience with Richmond Dexters. Camila, Jack and the team were attentive, listened to our requirements and managed to find us a fantastic property as well as helping us with the smooth transition of letting our property out. I would highly recommend.
Ms.JL Sep 20
My thanks to Camila, Alex (W), Alex (H) and Cadi at Dexters in Richmond for their respective parts in renting out my property during these challenging times. The team were personable, engaged, and helpful throughout the process. Alex (W) and Alex (H) were also accommodating with a helping hand just when it was needed.
Mr.SA Aug 20
I don't usually write reviews but I felt the service and diligence of the team at Dexters Richmond deserves special mention . From the first time I met Anthony at a marketing appraisal both my sister and I were agreed he was the estate agent to use . He provided helpful advice on pre-marketing and preparation for sale then handled the sale of my Fathers home just prior to and through the Covid lockdown. Anthony and his team provided professional and considerate help they managed all viewings and gave feedback , proactively chased up buyers solicitors and verified the chain of purchase all ending in successful sale . A job well done at a challenging time . I would definitely use them again as a seller and or buyer.
Mr.T Aug 20
Jack, as a senior letting consultant, has been professional, and providing attentive service. Highly recommended!
Mr.AY Aug 20