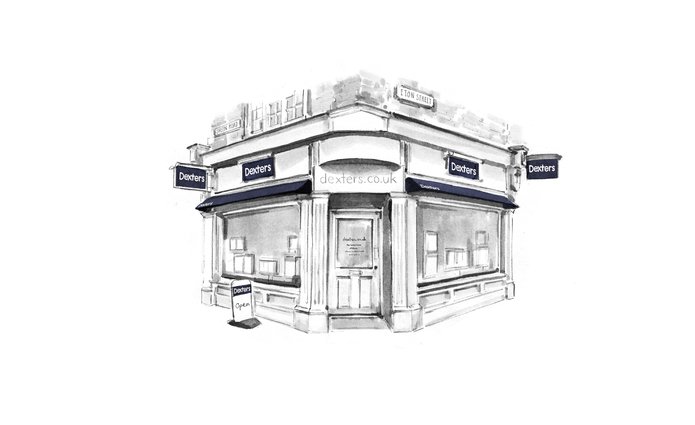 Customer Reviews of Dexters Richmond Estate Agents
Dexters Richmond Estate Agents Customers have rated our service as 5/ 5, based on 124 reviews.
Jack has been brilliant from start to finish. From the first call I had with him to arrange a viewing, to showing us the property, to handling all the paperwork, answering our questions and helping us find a great flat, he's been a pleasure to work with. Very personable and professional and has made the whole process very easy and stress-free. Would highly recommend Jack and the service provided by Dexters.
Ms.OO Dec 20
Dexters (and especially Nick) were extremely helpful in guiding me through my first experience buying a property. Easy to communicate with and always going the extra mile, they made a difficult process far smoother and more enjoyable. Thank you!
Ms.AF Dec 20
Ben at Dexters Richmond made selling our property as smooth as possible. He did a fantastic job at keeping our buyers informed, as to our situation with the house we were wanting to buy. The viewings were kept to convenient times, which was helpful - not spaced out throughout the week. We had 4 viewings before we were even online, as Dexters had a list of potential buyers they could ring. If you have a property to sell in Richmond I would recommend Dexters.
Ms.GH Dec 20
Jack has given us very good advice and a professional service whilst he secured a very good tenancy for us. Jack always follows up on any potential issues and is a good problem solver and gives honest advice which we always appreciate. He is enthusiastic and true to his word. We can thoroughly recommend him and he is a positive and articulate asset to Dexters Estate Agents. Jack is hard working and consistent in what he does. We have no hesitation in reommending him. Keep up the good work Jack!
Mr.DB Dec 20
Dexters have been extremely proactive and professional throughout the process of selling our flat. They found our buyers within 4 weeks of listing the flat and have been so helpful and motivated to get the sale over the line. Would highly recommend.
Ms.JK Dec 20
From the moment we screened different agencies for the letting of our family house in Richmond, Dexters stood out head and shoulders above strong, but perhaps more complacent, competitors. Camila used her years of lettings experience to carefully evaluate the target segment for our property and to understand our individual requirements as landlords. As we all navigated unprecedented times, Camila checked in with us regularly with updated market appraisals and waited patiently as our own timeframes changed. Despite market uncertainties, Dexters was able to secure a tenancy at close to the rates we had discussed before the pandemic. A truly professional and dependable service.
Mr.AW Nov 20
Great experience renting a property with Alex. Very professional service, highly recommend.
Mr.JS Nov 20
Alex has been super-helpful when guiding us to find our dream home in Richmond. She is responsive, kind and truly cares about what our needs are. I am looking forward to having Alex help me in the future too!
Ms.KM Nov 20
We worked with Chanel to find a new place for our family. Chanel was friendly, honest, showed that she cared about our needs, and was keen to escalate the process as quickly as possible.
Ms.KD Nov 20
Dexters have been great with our property search - we have had particular requirements and they have gone out of their way to find something suitable for us. In particular, Alex has been extremely helpful and understanding of our needs. Would highly recommend.
Ms.KS Nov 20