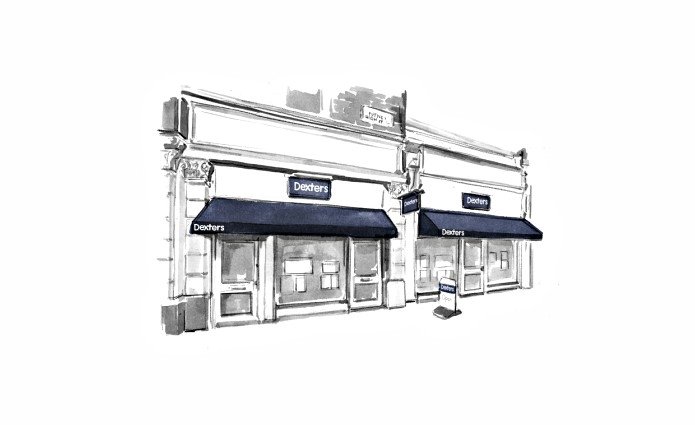 To see points of interest and information on local schools, please use the buttons at the bottom of the map.
Customer Reviews of Dexters Putney Estate Agents
Dexters Putney Estate Agents Customers have rated our service as 5/ 5, based on 123 reviews.
Our experience with Dexters was really positive. Our estate agent, Archie James, from the Putney office was exceptional. From the moment we met Archie, he was friendly and professional. We immediately felt confident in his expertise. Archie was very helpful, attentive and was always there to answer any questions, big or small (even on his days off)! His understanding and knowledge of the properties and local area is second to none. We were really impressed and pleased to work with him. We would recommend Archie to any prospective tenants. Thank you!
Ms.KE Jun 21
Fergus Jones by far the best real estate agent I've dealt with and I have dealt with many. I highly recommend him. Being a first time buyer he made sure that I was updated everyday and that it was a smooth process. His attention to detail helped me in making my decision and I cannot thank him enough for his patience. I would give him 10 stars if I could.
Mr.SS Jun 21
An update! My house purchase has finalised and I wanted to say how wonderful Verity Chaplin at Dexters has been during the purchase. She kept in contact, updating weekly or more, chasing solicitors, people in the chain etc. I don't think it would have come together so smoothly without her help. Thank you Verity! Im really happy with the level of service and communication received from Fergus at Dexters, who has been brilliant dealing with my house purchase in Putney, which has been a completely stress free process! Thank you Fergus!
Ms.LB Apr 21
Had a fantastic experience with Dexters Putney. Lewis from the lettings side was very informative, helpful and quick to respond. I would highly recommend Dexters to all prospective tenants!
Ms.SH Apr 21
Dexters took all worries off my shoulders. Staff are friendly and helpful.
Ms.LF Mar 21
We would like to thank Harry Khan and Verity Chaplin for their professionalism and attentiveness. They communicated very promptly. They chased all stakeholders to make sure everything was completed on time. They were engaged in every step during the 4 months period. A delight to deal with and will not hesitate to contact again the Dexters team in the future.
Mr.AZ Mar 21
Fast, efficient and practical. Clarity throughout the whole process and excellent customer service from Lewis, who made everything easier. Five stars.
Mr.DS Feb 21
We bought our flat through Dexters in 2015 and were impressed. We've now just sold the it through the same office and found they did an amazing job. When we bought the flat it had sat with another agent for over a month before moving to Dexters. We bought it within a couple of weeks. When selling, we weren't even live on the market before we had our first offer. That sadly fell through, but Dexters organised a slew of viewings straight away, and we were under offer within a fortnight. They're efficient, polite, timely and effective. Would obviously recommend.
Ms.JL Jan 21
I reached out to Dexters as my property hadn't been receiving much interest for a while. In the space of a few weeks, Harry and the team turned all of that around. They sent a team to check the place out right away, walked me through their plan, and shortly after I was weighing up multiple offers. They were also always on hand to answer questions and talk me through the process. I wouldn't use anyone else after this experience.
Mr.AF Jan 21
I viewed properties with Fergus this week and was impressed by his friendly yet professional manner. Not only did he provide detailed information about the properties but he was very informative about the local area, detailing it to my requirements. I would highly recommend him.
Ms.JT Jan 21