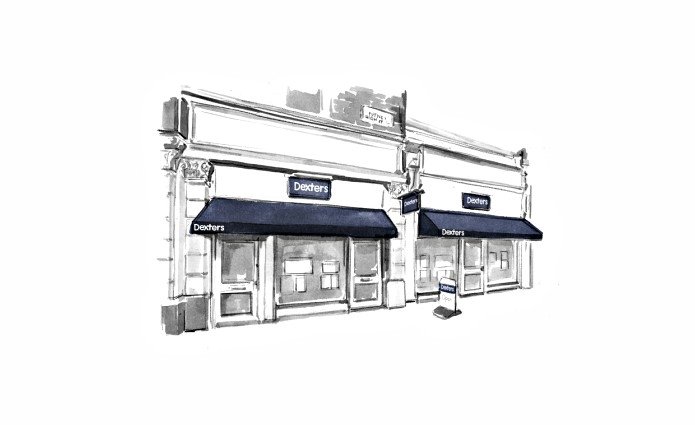 Areas we cover:
Wandsworth, Kingston Vale, West Putney, East Putney, East Putney Grid, Putney Hill, Dover House Conservation Area, Putney Vale, Roehampton, Southfields, Earlsfield
Customer Reviews of Dexters Putney Estate Agents
Dexters Putney Estate Agents Customers have rated our service as 5/ 5, based on 96 reviews.
I was really impressed with Dexters. In particular the honest, credible and authoritative advice offered by Dominic and Charlie. They knew their market and took care to guide me in such a way that my interests were fully taken into account and the value of my property maximised.
Mr.DZ Jul 20
Great Estate agent! Levi from Dexters Putney was extremely helpful in our flat hunt, and always presented us with options fitting our requirements. Comms were very straightforward - definitely recommend!
Ms.PZ Apr 20
Levi and Archie was extremely efficient in assisting me to get my flat rented out. Communication was great and arrangement of property viewings was perfectly timed. Thanks again.
Mr.CP Apr 20
The team at Dexters have been very efficient at arranging the letting of my flat. Archie has been very helpful and dealt with everything, always keeping me up to date.
Ms.CC Mar 20
Recently worked with Levi at this branch, great service and helpful throughout the process! Would recommend!
Mr.JK Mar 20
We went through multiple estate agents before coming to Dexters by a reccomendation from a friend. The staff at the Putney branch were very open and transparent (Thanks Harry) from the start and this was immediately pleasing to us as we did not get this transparency from some other agents we used previously. There was no time wasting on viewings where the buyers would not be able to proceed and only serious buyers were put forward by Dexter's. Within a few weeks we had some serious interest that resulted in a sale of our property. We were kept updated regularly throughout the sale process (thank you Dominic and Charlie) and any queries were passed on quickly and therefore the process was smooth. The whole team were highly professional, friendly and honest - pleasure to deal with and I would not hesitate in recommending them.
Ms.PW Jan 20
Very pleased with Dexters service, they were extremely professional and helpful. They made the whole process easy and worked hard to ensure the sale went through efficiently.
Mr.LK Jan 20
Have received consistently great service from the Dexters Property Management Team since moving in to our flat. I've been especially impressed with our property manager Craig, who is not only pleasant to work with but is also efficient and consistently good at communication and follow-up -- he makes renting a pleasure (which, in London, is saying a lot!)
Ms.YB Dec 19
We have now been with Dexters for many years and consider them to be a breed apart: consistently great people; means that we have a relationship and a dialogue based on trust; forensic levels of detail in understanding our property and our needs; a proactive approach to problem-solving; and always a highly personal manner. Craig is top tier and we really appreciate the peace of mind that comes with all of the qualities that he possesses and which I have listed above.
Mr.DG Dec 19
We cannot thank Dominic Reeves, director of the Putney office, and his team enough for their continued help, support, advice, good humour and sheer 'nothing is too much trouble' professionalism, in helping us get through a very protracted and stressful sale procedure. They are so highly recommended! Well done Dexters!
Ms.HS Dec 19