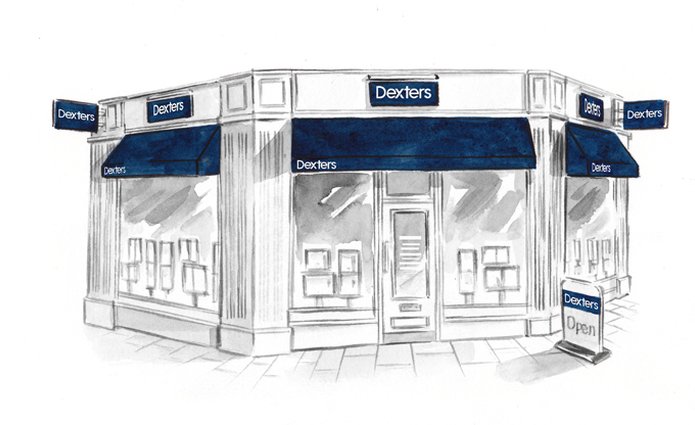 Customer Reviews of Dexters Northcote Road Estate Agents
Dexters Northcote Road Estate Agents Customers have rated our service as 5/ 5, based on 45 reviews.
The professionalism and enthusiasm which Dexters (Georgina Lench in particular) showed was exemplar out of all the estate agents we dealt with. Highly recommended for an estate agent who thinks outside the box.
Mr.SD Apr 21
A huge thank you to Lara and the team at Dexters for their hard work and professionalism during the sale of our flat. Through what turned out to be a rather drawn out process, Lara and colleagues worked tirelessly to the end. I can't recommend Lara and Dexters highly enough.
Mr.NO Apr 21
I have just sold my property in Battersea with Dexters. The whole process was led by Jack - it was an absolute pleasure to work with him. I was truly impressed by his professionalism and care - he really made me feel like his most important client. When I first approached Dexters, I was unsure about selling - however Jack listened to and understood my objectives and quickly found me the right buyer.
Throughout the process, the whole team (particularly Jack, Lara, Verity) were always available to keep me updated and offer advice. I never write reviews - but everyone should know how great this team is. Excellent, professional, personal service - I would highly recommend Dexters.
Ms.FD Mar 21
I worked with Verity from Dexters for the purchase of my first property - Verity was extremely helpful and collaborative during the entire process. She provided me with regular updates from the seller and also worked very closely with the solicitors to ensure the process was smooth and moved along quickly. I cannot recommend Verity and Dexters enough, I'm extremely thankful for all the help.
Ms.CF Feb 21
Great professional estate around around Clapham. Having tried to sell my flat through another agent, these guys are the next level, they are genuine and treat us and the property with respect. Ian is constantly in touch and gives honest updates. Lara & Tal have been really outstanding in helping us out, gone way beyond their job to work with a particularly difficult buyer. Couldn't recommend a better team!
Ms.IM Jan 21
Sophia was very informative on our viewing yesterday showing us around various properties that were all to our taste. Super helpful and proactive. Thanks!
Mr.NW Jan 21
We had a pleasure of meeting Sophia from Dexters Northcote Road office during one of the viewings. She was very helpful, friendly and quick in responding to all of our enquiries. Great experience, especially given the lockdown circumstances.
Mr.DD Jan 21
Thank you so much Georgina at Dexters. Your service has truly been above and beyond when it comes to finding and buying a new flat. Honestly, your knowledge and professionalism compared to other estate agents I have used was breath of fresh air.
Mr.TF Dec 20
Fantastic service from a hugely professional group. Honest & transparent throughout the process with good humour and charm. Special mention to Jack and Lara who ran the process and were an absolute pleasure to deal with.
Mr.PM Dec 20
I recently sold my property through Dexters Battersea and had an excellent experience. The market has been difficult since listing early in the year and Jack and the Sales team did everything possible to guide me through the market conditions and secure a buyer. From here Verity in the sales support team took over and took all the pain out of selling. Verity was efficient, clear and ensured the sale kept moving in the right direction. She took the pain out of co-ordinating the sale, and was always personable and professional. It was a pleasure to work with both Jack and Verity, I send a personal thank you to you both for your help.
Ms.EH Dec 20