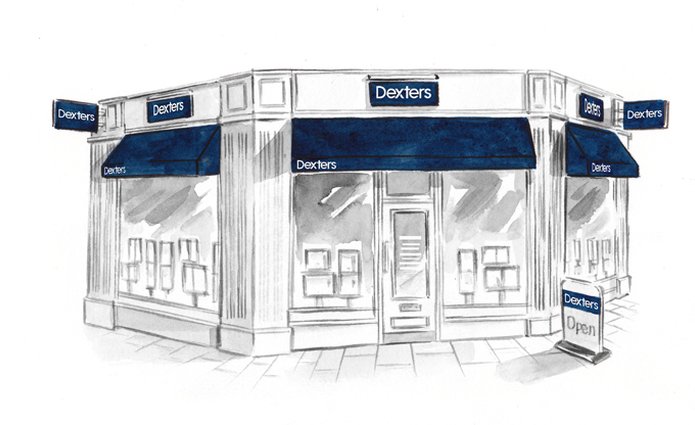 To see points of interest and information on local schools, please use the buttons at the bottom of the map.
Customer Reviews of Dexters Northcote Road Estate Agents
Dexters Northcote Road Estate Agents Customers have rated our service as 5/ 5, based on 48 reviews.
After a terrible experience with Purple Bricks, I decided to use a proper Estate agents and Dexters were the only ones that replied to my calls. I'm so glad they did.
Lara's expertise was immediately evident as she let me know I was able to sell both the shared ownership percentage and 100% of my flat. First time round, I sold within a week (3 viewings!) but unfortunately circumstances meant that sale wasn't to be. When it went back onto the market, Michael, Lara and all of the other people that conducted viewings were excellent, professional and courteous. Lara stayed in contact at all times and was very persistent in helping get the sale through to the end, especially since I'm sure she had lots of other clients that were all trying to make it before the Stamp Duty deadline as well.
Mrs.CG Jun 21
I'm very grateful for and impressed by Dexters. My agent, Michael, was informative, helpful and encouraging. And then, once my offer was accepted, I worked with Verity as the "project manager" (although she may well describe her role differently). She was excellent! On top of the details, organized and positive. Highly recommend!
Mrs.EC Jun 21
I've been working with Lara and she's been great from the start. It's been quite a complicated purchase and also had the stamp duty deadline coming up, and we've spoken every few days for the last couple of months. She's been calm, helpful and knowledgeable throughout despite both me and the seller having hold ups at different points, and we've exchanged in time and without disappointments. I'm very happy and I'd use Dexters again.
Mr.JB Jun 21
The professionalism and enthusiasm which Dexters (Georgina Lench in particular) showed was exemplar out of all the estate agents we dealt with. Highly recommended for an estate agent who thinks outside the box.
Mr.SD Apr 21
A huge thank you to Lara and the team at Dexters for their hard work and professionalism during the sale of our flat. Through what turned out to be a rather drawn out process, Lara and colleagues worked tirelessly to the end. I can't recommend Lara and Dexters highly enough.
Mr.NO Apr 21
I have just sold my property in Battersea with Dexters. The whole process was led by Jack - it was an absolute pleasure to work with him. I was truly impressed by his professionalism and care - he really made me feel like his most important client. When I first approached Dexters, I was unsure about selling - however Jack listened to and understood my objectives and quickly found me the right buyer.
Throughout the process, the whole team (particularly Jack, Lara, Verity) were always available to keep me updated and offer advice. I never write reviews - but everyone should know how great this team is. Excellent, professional, personal service - I would highly recommend Dexters.
Ms.FD Mar 21
I worked with Verity from Dexters for the purchase of my first property - Verity was extremely helpful and collaborative during the entire process. She provided me with regular updates from the seller and also worked very closely with the solicitors to ensure the process was smooth and moved along quickly. I cannot recommend Verity and Dexters enough, I'm extremely thankful for all the help.
Ms.CF Feb 21
Great professional estate around around Clapham. Having tried to sell my flat through another agent, these guys are the next level, they are genuine and treat us and the property with respect. Ian is constantly in touch and gives honest updates. Lara & Tal have been really outstanding in helping us out, gone way beyond their job to work with a particularly difficult buyer. Couldn't recommend a better team!
Ms.IM Jan 21
Sophia was very informative on our viewing yesterday showing us around various properties that were all to our taste. Super helpful and proactive. Thanks!
Mr.NW Jan 21
We had a pleasure of meeting Sophia from Dexters Northcote Road office during one of the viewings. She was very helpful, friendly and quick in responding to all of our enquiries. Great experience, especially given the lockdown circumstances.
Mr.DD Jan 21