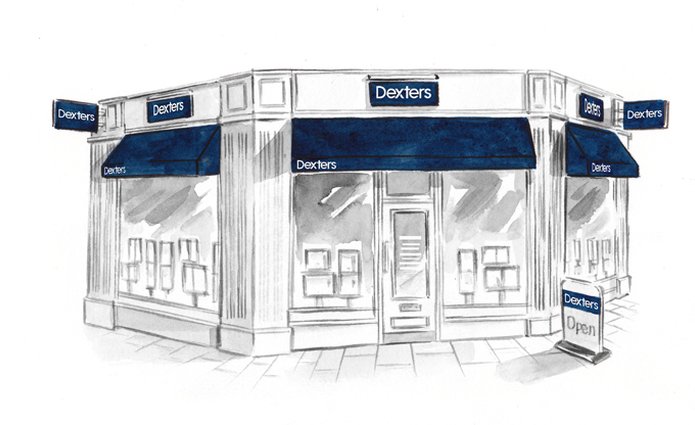 Customer Reviews of Dexters Northcote Road Estate Agents
Dexters Northcote Road Estate Agents Customers have rated our service as 5/ 5, based on 38 reviews.
Thank you so much Georgina at Dexters. Your service has truly been above and beyond when it comes to finding and buying a new flat. Honestly, your knowledge and professionalism compared to other estate agents I have used was breath of fresh air.
Mr.TF Dec 20
Fantastic service from a hugely professional group. Honest & transparent throughout the process with good humour and charm. Special mention to Jack and Lara who ran the process and were an absolute pleasure to deal with.
Mr.PM Dec 20
I recently sold my property through Dexters Battersea and had an excellent experience. The market has been difficult since listing early in the year and Jack and the Sales team did everything possible to guide me through the market conditions and secure a buyer. From here Verity in the sales support team took over and took all the pain out of selling. Verity was efficient, clear and ensured the sale kept moving in the right direction. She took the pain out of co-ordinating the sale, and was always personable and professional. It was a pleasure to work with both Jack and Verity, I send a personal thank you to you both for your help.
Ms.EH Dec 20
Very responsive team, high quality of service and well managed process which enabled us to complete within 8 weeks of having our offer accepted. Highly recommend.
Ms.LB Dec 20
Very happy with our sale. Big thank you to Lara Williams & the Dexters team! Great professional pictures included, Quality floor-plan and -Professional service trough-out. Not sure you can ask more :)
Mr.PR Dec 20
Lara assisted me from the very beginning of looking for a property and was amazing throughout. This was my first purchase and would have been a much more stressful had it not been for Lara's help. I'd recommend her to anyone - unfailingly charming and so helpful!
Ms.FT Nov 20
I can't thank Charlie at Dexters enough for all the help he gave me when it came to finding and buying my new flat. Compared to other estate agents I've used in the past, Charlie helped in every single part of the process from putting in an offer to assisting with communicating with the seller and ultimately getting the sale through. I'm very grateful for the amazing service I was given!
Ms.JG Nov 20
Jack and Lara were very helpful selling our flat during a difficult time. They never pressured us or chased us but were always on hand to offer balanced advice and help to lead negotiations. We would highly recommend the team!
Ms.KH Nov 20
My husband and I put our house on the market in mid-July after deciding to go through Jack at Dexters Northcote Road. Wanting to move out of London, we actually put our house on the market not expecting to sell in the middle of a pandemic. We chose Dexters (well Jack!) after meeting him and discussing our options in detail. We were both impressed by Jack's professionalism and knowledge. Within 5 days of the house being on the market, Jack had 1 day of viewings booked (very convenient for us) and within under 1 week of the viewings, we accepted an offer just £1k off asking price! Following this, Jack and the whole team at Dexters Northcote Road were incredible in getting the sale exchanged and then completed within 2 months, with us being able to sit back and enjoy our home. No mean feet in the current climate. We cannot recommend Dexters Northcote Road enough – to Jack and the team – the biggest thank you!
Ms.RL Nov 20
We sold our property with Dexters during a difficult time. We'd like to thank all the people who helped progress the sale (Jack, Lara, Verity) for all their work. Always kept us in the loop, very honest approach and personable. Honestly made a difficult process a lot easier (from the word go) we are infinitely grateful guys - thank you.
Ms.KS Nov 20