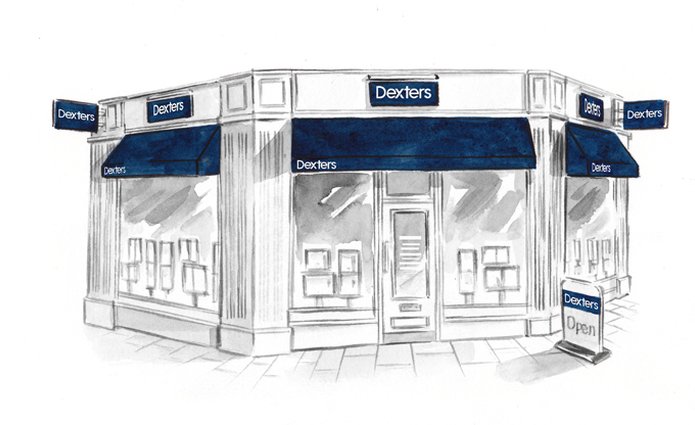 Customer Reviews of Dexters Northcote Road Estate Agents
Dexters Northcote Road Estate Agents Customers have rated our service as 5/ 5, based on 54 reviews.
Dexters helped us to buy our a flat at Clapham Junction. Michael Bakare, manager at Dexters at Northcote Dexters, supported me throughout the whole process from viewing to completion. Dexters and Michael have been super professional, super responsive, and they helped me to understand the process as first time buyer so I had less stress to deal with. I definitely recommend Dexters and Michael, if I had to buy a property at clapham I would go with Dexters and Michael again. Dennis
Mr. D.X Feb 22
What a pleasure it was dealing with the team at Dexters, Northcote Road, an extremely well polished set up. Not only are all the team professional but genuinely friendly and you can hear them smiling at the other end of the phone! You are never left "hanging" waiting for a response, which is rare these days; they make things less stressful. Thank you all but in particular Sophia, Lara, Micheal, Verity and Jack. John you have a great team thank you.
Mr.CD Aug 21
I have recently sold my house with Dexters and throughout the selling process Jack and the team were exemplary. Jack provided endless support and knowledge in what can be an extremely stressful period and he was in constant contact to make sure that I was feeling secure and confident concerning the decisions that arose from week to week.
I must also mention Georgina and Verity, who were integral to assuring the successful and seamless sale of my property. Every viewing was conducted with zeal and professionalism to secure a selling price that I was more than happy with. Each member of the Dexters team was a delight to deal with and operated with proficiency and humour.
Overall, I can highly recommend Jack and the whole team at Dexters Battersea. Thank you all.
Mr.AS Jul 21
A massive thank you to Georgina and the Dexter team for helping me buy my dream home! Incredibly impressed with the level of service I have received.
Ms.LV Jul 21
Amazing service from Sophia, best estate agent ever!
Mr.TM Jul 21
I'm very grateful for and impressed by Dexters. My agent, Michael, was informative, helpful and encouraging. And then, once my offer was accepted, I worked with Verity as the "project manager" (although she may well describe her role differently). She was excellent! On top of the details, organized and positive. Highly recommend!
Mrs.EC Jun 21
I've been working with Lara and she's been great from the start. It's been quite a complicated purchase and also had the stamp duty deadline coming up, and we've spoken every few days for the last couple of months. She's been calm, helpful and knowledgeable throughout despite both me and the seller having hold ups at different points, and we've exchanged in time and without disappointments. I'm very happy and I'd use Dexters again.
Mr.JB Jun 21
After a terrible experience with Purple Bricks, I decided to use a proper Estate agents and Dexters were the only ones that replied to my calls. I'm so glad they did.
Lara's expertise was immediately evident as she let me know I was able to sell both the shared ownership percentage and 100% of my flat. First time round, I sold within a week (3 viewings!) but unfortunately circumstances meant that sale wasn't to be. When it went back onto the market, Michael, Lara and all of the other people that conducted viewings were excellent, professional and courteous. Lara stayed in contact at all times and was very persistent in helping get the sale through to the end, especially since I'm sure she had lots of other clients that were all trying to make it before the Stamp Duty deadline as well.
Mrs.CG Jun 21
A massive thank you to Georgina and the Dexter team for helping me buy my dream home! Incredibly impressed with the level of service I have received.
Miss L.V. Apr 21
The professionalism and enthusiasm which Dexters (Georgina Lench in particular) showed was exemplar out of all the estate agents we dealt with. Highly recommended for an estate agent who thinks outside the box.
Mr.SD Apr 21