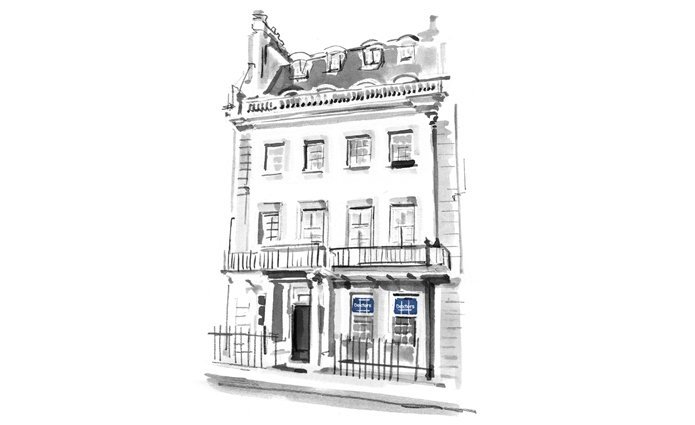 Customer Reviews of Dexters Mayfair Estate Agents
Dexters Mayfair Estate Agents Customers have rated our service as 5/ 5, based on 62 reviews.
I had a wonderful experience searching an appartement with Cameron. He was very professional and very helpul. He really gave me good advice to find the best flat I could afford in London Mayfair. Thanks again Cameron!
Mr.SG Nov 20
My Mom and I have been searching for a flat in Mayfair virtually, all the way from India. Cameron not only found us one but has been working patiently with us for over two months, to close a complicated deal. He is very hardworking and pleasant and best of all he doesn't give up till the deal is done and the ink is dry!
Ms.AV Nov 20
Viewed some flats with Eleanor who was incredibly helpful. It was great to work with someone so friendly and professional - the best client service I've experienced.
Ms.CE Nov 20
Me and my flat mates have had a good experience with the agency and our agent Cameron. The communication was quick and easy between the landlady, the agency and us. They have even extended their help to facilitate extra contacts with the landlady in case we were to need the latter.
Ms.CB Oct 20
Bilal has been truly excellent in guiding through the purchase of a new home. We were a little uncertain as to what we were looking for. Bilal has been responsive, patient and worked with us to help us understand what we were looking for.
Mr.KWW Aug 20
Garrie was great in helping me find short term accommodation whilst issues with my property were being fixed. He kept me updated with the progress and made the whole process stress free. Would definitely go to Garrie again if I was looking to rent a property in future.
Mr.SJ Apr 20
Highly recommend working with Garrie. He is easy and great to work with. He is always quick to reply and answer questions, and makes the entire process smooth and stress free. He also helped find a short let apartment that suited my needs in no time.
Ms.JJ Apr 20
A great service from Garrie from Dexters. Very responsive to questions and service items.
Mr.SH Mar 20
Special shout out to Garrie Mayers who helped me find a short let property. Garrie has been extremely helpful throughout the whole rental period, which has made my experience with Dexters very pleasant. I would recommend the agency to anyone who is looking for a property. Thanks Garrie!
Mr.RB Mar 20
I have found Garrie extremely professional and helpful in obtaining the tenant for my flat in Pimlico. He went the extra mile in ensuring everything happened quickly and smoothly. Follow up was also excellent.
Ms.MC Feb 20