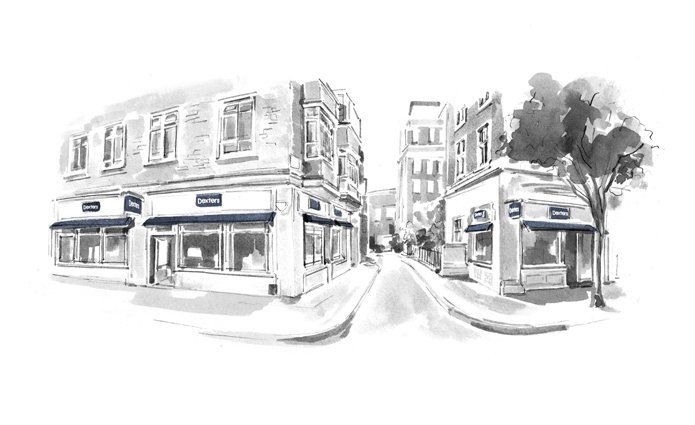 Customer Reviews of Dexters Marylebone Estate Agents
Dexters Marylebone Estate Agents Customers have rated our service as 5/ 5, based on 119 reviews.
It was a delight working with Benedicte! She listened to our needs and worked hard to find something that was a perfect fit. She showed us some amazing properties in the area, and she also was quick to point out local eateries and landmarks. Benedicte's selflessness really shined through when she referred us to another agent just out of her area to get us into the perfect flat. I highly recommend working with her to find your dream home.
Mrs.MC Aug 21
After a month of looking for a place, Elizabeth helped me find a home. I tried working with other agents and none were as professional, kind and helpful as her! If you are lucky enough to end up working with Elizabeth and Josephine, you'll surely find an amazing home!
Mr.RC Jul 21
Excellent service from the team at Dexters Marylebone! Specially Elizabeth and Josephine helped through out the process, making sure we saw options to let, always mindful of what we were looking for and our budget. The process was very professional and timely. Highly recommend going through Dexters, best state agent experience I've had.
Mr.JR Jul 21
Elizabeth is patience, efficient and resourceful in showing the good quality flats fits my requirements, where I had experience some agents from other agency showing the least desired flats. I recommend Elizabeth.
Mrs.MM Jul 21
Luke was great and highly recommended. He took care to make sure the unit was exactly what I wanted and also took time to make multiple repeat visits to the unit.
Mr.DC Jul 21
A couple months ago we were looking for a flat around Marylebone area. Elizabeth was hugely helpful, kind, and professional. The apartments she chose to show us were fantastic – it was apparent she took our search criteria into consideration, and treated them seriously. I'd really recommend Elizabeth as an agent if you want to find your next lovely property.
Mrs.KK Jun 21
I've recently sold my flat and Dexters acted on my behalf. At every stage they helped me through the process (not always easy in Covid times) from putting my property on the market, suggesting excellent solicitors, keeping me in the loop with viewings through to the exchange & completion. Estate agents haven't always had a good press but from my experience I want to highly recommend this excellent company. Professional, clear, supportive and actually great fun to work with. Thank you to all involved at the Marylebone office.
Mr.CC Jun 21
My friend and I (two young professional sharers) have been searching for flat in the Marylebone area with Dexter and while we eventually had to switch area due to a change of job location, we had a very positive professional experience with Dexter. In particular, Cory - the agent who was taking care of our search - was extremely helpful, professional and available. Very flexible, easy to reach at any hour, mindful of what we were looking for and super friendly. Our flat- hunting with Cory was a very enjoyable experience and I would definitely recommend!
Mrs.IR Jun 21
I had a really positive experience with Cory at Dexters Marylebone. He was incredibly responsive and showed me a wide range of apartments, making sure to contact me quickly for anything new that had just come to market. He was a pleasure to deal with and I would definitely work with him again in the future.
Ms.BD Apr 21
Cory has managed to help me find an amazing flat in London! I am truly grateful. He really listened to what my requirements for a flat were, and showed me around some great flats in the area. Cory is very friendly and approachable, and was always very responsive to any questions I had during my search. Thank you Cory!
Ms.SI Apr 21