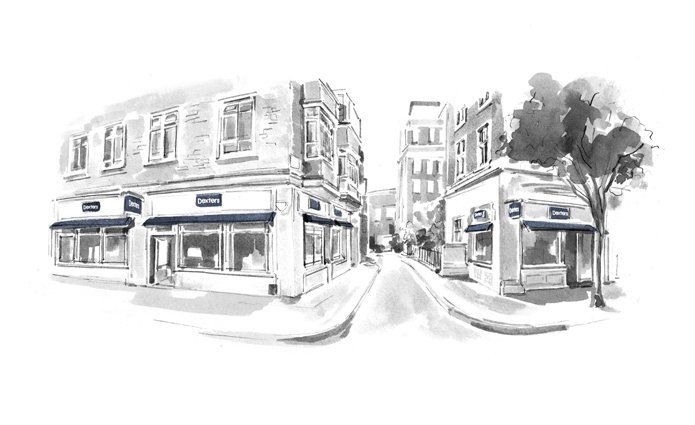 Customer Reviews of Dexters Marylebone Estate Agents
Dexters Marylebone Estate Agents Customers have rated our service as 5/ 5, based on 87 reviews.
Luke is your go-to for a property search in the Marylebone area. He's candid, professional and absolutely competent without any fake pushiness that can sometimes be experienced by the search process.
Mr.AY Aug 20
Worked with Olivia at Dexters Marylebone for 2 times in a row now. She is very proactive in suggesting properties and efficient in arranging the viewing. She checked-in regularly with the flat search and kept me up-to-date with the process developments and conversations with the landlord. We completed the whole signing process rather smoothly and efficiently. Highly recommend working with Dexters and Olivia in the area!
Ms.NG Aug 20
I recently worked with Dexters Marylebone to find a new rental apartment in London and I would say my experience was very smooth. Olivia was really patient in answering all my questions and helpful in finding the right apartment for me. I would definitely recommend Dexters to anyone else finding an apartment in this area.
Mr.NN Aug 20
Olivia was quick and helpful by letting us visit a property quickly and multiple times to our convenience, while advising us on the offer price, I definitely recommend her services.
Mr.SC Apr 20
Whole experience was super fast and convenient. Cameron showed me a couple of flats matching my criteria. Viewing to accepted offer in just a couple of hours. Wonderful help from Cameron and Anna handling the paperwork. Only good things to say!
Mr.EJ Apr 20
Big thank you to Cameron at Dexters for helping us find the perfect home in a crunch. We managed to move in within a week of searching and he made what is usually a very hectic and stressful process very simple and seamless. Would definitely recommend!
Mr.EM Mar 20
Having used Dexters Marylebone for my latest rental property, my only regret is to not have used them sooner. Olivia has been incredibly helpful and has taken me through the entire process, from initial viewing to signing contracts, with total ease, answering all of my question along the way. I would highly recommend using Dexters.
Mr.RW Mar 20
All too often, we put up with perfunctory service. It's such a pleasure to deal with people who sincerely care and want to help. Thank you Dexters and thank you Luke.
Mr.JR Feb 20
Luke was great and very patient. He showed us places for months and never lost his sense of enthusiasm or determination to find us our perfect home. My wife and I could not have been happier with the service and would highly recommend Dexters and Luke for your property search.
Mr.SC Feb 20
I was working with Victoria at the Marylebone office to search for a central London apartment. After many viewings, I found the right one and the purchase went smoothly. Victoria was helpful, patient and professional throughout.
Mr.PM Jan 20