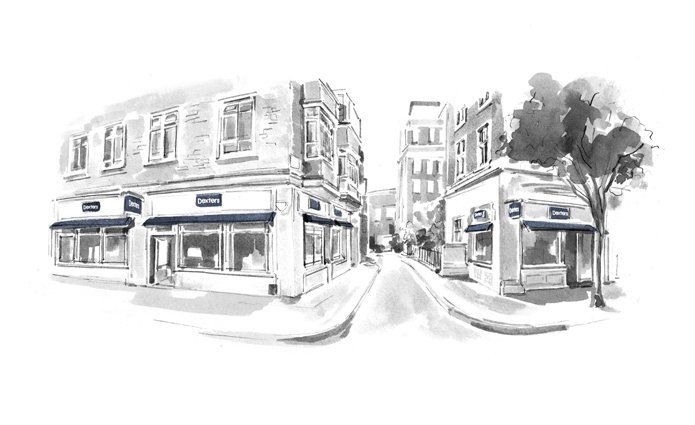 Customer Reviews of Dexters Marylebone Estate Agents
Dexters Marylebone Estate Agents Customers have rated our service as 5/ 5, based on 101 reviews.
It was my first move into London zone 1 area and Cory helped me to find a flat. He was responsive and professional, as well as being proactive on any changes. Overall best experience I had with rental agencies. Would highly recommend him and Dexters Marylebone.
Mr.AK Dec 20
Cory was absolutely brilliant to work with - as he guided us through the home search process in Marylebone. We had quite a few requirements and he found the perfect listings for us. He was always easy to reach, was patient with our questions, and flexible around viewings. Thanks Cory!
Mr.AV Dec 20
Olivia was so friendly yet professional. She understood exactly what I wanted and found me my dream property on the first viewing! Thanks again!
Mr.TR Dec 20
Dexters came very highly recommended and having had some very positive dealings with Luke Evemy in the past, I sought him out! The squeezing of second viewings etc in between other viewings and company meetings was especially beyond the normal service! I'm absolutely sure that without the excellent service we would have lost the property to someone else and the negotiation was also absolutely great - I'm very happy put it that way and Management take note! Thanks again Luke.
Mr.N Dec 20
Dexters have been our Agents for over two and a half years. They found us a suitable tenant very quickly and have given excellent follow-up service. Alex Layzell the Manager has been consistently supportive, he is our go to man , never lets you down and is special.
Ms.KY Dec 20
Our experience with everyone at Dexters Marylebone and our agent Luke was nothing but positive. Luke was incredibly professional and efficient with our inquiries and viewings. He was knowledgable about the area and took into account our needs and interests when recommending additional properties. He used our time wisely and appropriately, and assisted us in determining an appropriate offer. We had searched with other Dexters locations and other estate agencies, but ultimately had the best experience (both in finding properties that fit our needs and in personal interactions) at Dexters Marylebone.
Ms.MR Nov 20
Dealing with Dexters Marylebone was a great experience! All the members of staff I dealt with were professional and very responsive; They found good tenants for me in less than a week and were very much "hands on" throughout the process.
Mr.PO Nov 20
I had the pleasure to work with Bénédicte from Dexters Marylebone - She helped me so much for my property search! She is very professional and understood rapidly my needs. She is very available and highly relevant on the properties she selects. She has a deep knowledge of the local market. I would very much recommend working with her when searching a new property in Marylebone.
Mr.CF Nov 20
Cory was professional, friendly, and engaging throughout the process of finding me a new flat. He responded to feedback I gave on viewings to tailor the flats we viewed next, making the process very efficient, and he seemed genuinely motivated to find me the right flat - which I did. Highly recommended.
Mr.JT Nov 20
Luke couldn't have been more helpful from start to finish. Most importantly, he listened brilliantly to what was actually important to me. After a handful of viewings, he knew exactly what I was after and called me only with relevant properties to view and eventually found me the one!
Ms.E Nov 20