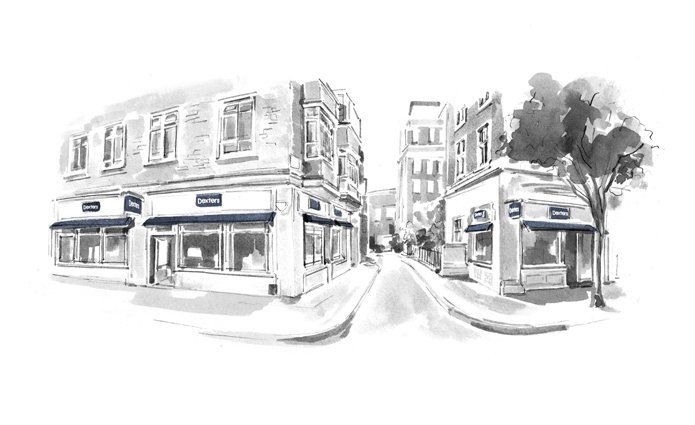 Customer Reviews of Dexters Marylebone Estate Agents
Dexters Marylebone Estate Agents Customers have rated our service as 5/ 5, based on 111 reviews.
I had a really positive experience with Cory at Dexters Marylebone. He was incredibly responsive and showed me a wide range of apartments, making sure to contact me quickly for anything new that had just come to market. He was a pleasure to deal with and I would definitely work with him again in the future.
Ms.BD Apr 21
Cory has managed to help me find an amazing flat in London! I am truly grateful. He really listened to what my requirements for a flat were, and showed me around some great flats in the area. Cory is very friendly and approachable, and was always very responsive to any questions I had during my search. Thank you Cory!
Ms.SI Apr 21
The best letting agents I've ever dealt with in London. Ask for Benedicte, she's efficient, easy to work with and even helped me find a removals company for my move.
Ms.AL Mar 21
Cory at Dexters helped me find an amazing flat. He listened to what I was looking for, and showed me several ones that fit my criteria. I received lots of help in securing the flat I wanted, and Cory was super helpful, very responsive and followed up with me a lot which was great. I received really good advice and guidance on the offer process, and ended up with a good deal on the place. Really appreciate all the work that was put in, and very happy with my experience with Dexters so far.
Ms.HF Mar 21
Andrada at Dexters is highly recommended! She was very friendly, professional and eager to find us a flat. She did a great job!
Ms.AK Feb 21
Andrada represents everything my family and I have come to love about Dexters. Excellent, professional and responsive service keeps them real-estate managers we can trust and rely on
Mr.NK Jan 21
Did some viewing with Andrada she was lovely, on time and hard working. I was even fun doing the viewings with her. Unfortunatly, we did not find our property but she tried very hard.
Ms.SR Jan 21
I had the pleasure to work with Andrada from the Marylebone office - she couldn't have been more helpful. Andrada was very professional, friendly and engaging throughout the process of finding me a new flat in W1. Most importantly, she was genuinely motivated to find me the right flat and knew exactly what flat I was after. Highly recommended!
Mr.MP Jan 21
I found my new flat in London through Dexters. Miss Andrada Statie was my consultant and she was a delight. Very helpful, providing all the information I needed in order to rent a place just by seeing a video of it. Due to covid I had to postpone the starting date of the tenancy to a month later and the office was very understanding and facilitated best communication between the landlord and me. Very professional and trustworthy. Big thanks to Andrada and her team!
Ms.LM Jan 21
Flat hunting in London is always very exhausting and tiring, but this time everything was a way different . Andrada is a super star, first time in my life I met such a warm, professional and empathic real estate agent. She was very patient and natural , showed me various options and helped to find the best fit for me. During reference checks and document preparation, guided very efficiently and made everything very quick and smooth. Extremely satisfied with her excellent job 5*
Ms.IM Jan 21