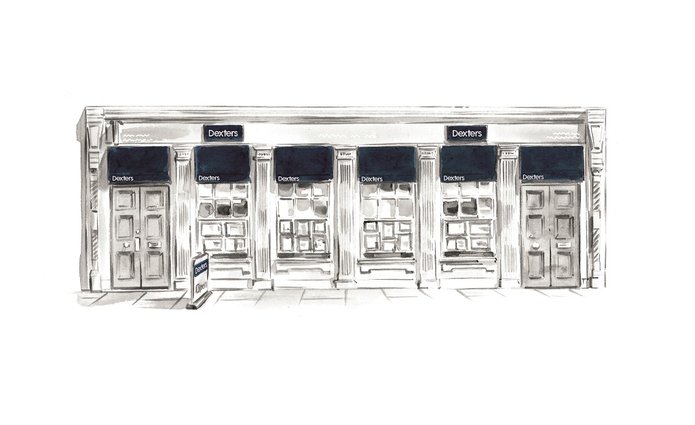 Areas Covered by Dexters Maida Vale
Customer Reviews of Dexters Maida Vale Estate Agents
Dexters Maida Vale Estate Agents Customers have rated our service as 5/ 5, based on 147 reviews.
Placed my flat up for rent on Wednesday and by Friday i had an offer. Great lettings team, very efficient and professional.Special thanks to Tom for his extra help and advice
MR J.A Nov 21
Tom from Dexters in Maida Vale has been extremely helpful, supportive and understanding in my effort to find a property to rent in London. I am very grateful for his services and I would highly recommend!
Ms A.M. Oct 21
Dexters Maida Vale has been exceptional!
They let my property ahead of 6 other agents who I was marketing with for 2 full months with no luck. The team were very helpful with great communication. They carried out 12 viewings in the first week and let my property straight away. Well-done to the great team at Maida Vale!
Mrs.SJ Aug 21
Negin Nasiri was excellent in assisting us finding our new property to let. Top class communication throughout - would recommend to all.
Mr.RG Aug 21
Myself and my roommate had wonderful service for a gentleman called Tom Jacobs.
He was very friendly and answered all our questions, worries and concerns with detailed knowledge.
It was very easy using Dexters, as Tom sorted everything for us and more.
The whole property search was very easy and simple due to the service and support.
We are very happy with our new place. Thanks Tom!
Mrs.MV Aug 21
Joe helped immensely with what could have been a tricky sale. He remained positive and professional throughout the process and concluded the deal. Would highly recommend the Maida Vale office and all the staff.
Mr.EA Aug 21
Leorenta was a fantastic agent - punctual, informative and proactive in search for a rental property. We would highly recommend!
Ms.AB Aug 21
Joe was an outstanding estate agent and made the buying process a lot easier for me. Viewings with him were the perfect balance between professionalism and fun - making each one very enjoyable. As a first time buyer he made the process run smoothly, always having patience to explain matters that sometimes I couldn't fully understand. I can't recommend Joe and the rest of the Dexters team enough.
Mr.RF Jul 21
Joe worked tirelessly to help me find a property. Very professional. I didn't buy with Dexters but Joe and the rest of the team were very helpful with my search. Great agents!
Mr.OB Jul 21
I received excellent service from Joe when looking to buy a property. I cannot recommend his services enough!
Mr.ZG Jul 21