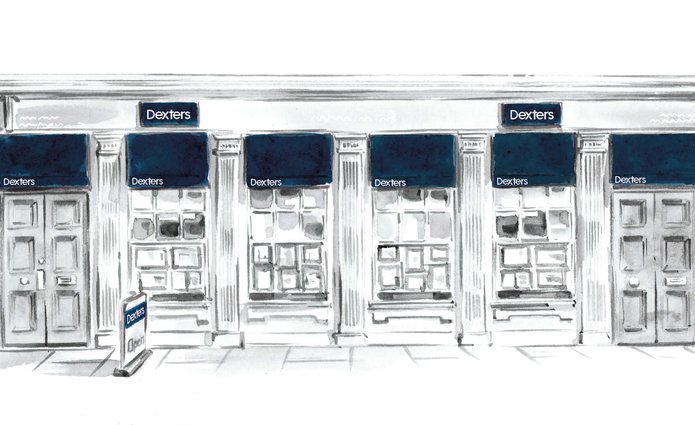 Customer Reviews of Dexters Maida Vale Estate Agents
Dexters Maida Vale Estate Agents Customers have rated our service as 5/ 5, based on 108 reviews.
Had a great experience with Dexters. James, in particular, was very professional and helpful. I'd definitely recommend them for all your housing needs!
Mr.AG Oct 20
A very very pleasant experience viewing flats for rental with Leorenta. A very professional, knowledgeable and engaged individual Prompt in response and good on follow-up. Glad that she was assigned to us. Highly recommend her as she does her homework before engagement. Thanks Leoranta and Dexters.
Mr.SS Sep 20
Hugh has been so helpful today answering all my questions with useful insights and knowledgeable professionalism - most grateful for your help!
Ms.SP Sep 20
I have had an excellent relationship and wonderful service from Dexters since 2016. Nothing is too much trouble for Hugh, Jon and all of the team at Maida Vale. Through all of the trials and tribulations associated with a "normal" house move, and then the added difficulties of Covid; Hugh's team has been, caring, considerate, customer focused and professional. Great team effort!
Mr.KP Sep 20
Hugh, from the Maida Vale Dexters branch worked hard in the sale of my property and appreciate his and his teams responsiveness, effort and reaction times.
Mr.SA Aug 20
Well trusted agents. Hugh helped me to save the sale of my property the last minute whilst i was on a chain. Thank you Hugh.
Mr.KL Aug 20
By far the best lettings agent in Maida Vale. Thanks James Simmons and the team.
Mr.BW Aug 20
David and his team are truly amazing. During Covid-19 , he helped us, supported us with answering all of our questions , being a great link between us and the seller , moved the process smoothly as possible. He made our deal happen and we 're all very satisfied with the result. Thanks a lot again for this wonderful service.
Ms.LM Jul 20
Thanks a lot for your wonderful , hard work. You guided , supported and helped us through the whole buying process successfully. In this extreme situation you were and are always reliable and supportive , easy to reach all the time. What a great service! Although we had a mortgage broker, you asked us to consider to talk to Max , another mortgage broker.He's also a fantastic, energetic person. You were absolutely right , he was who found us the right solution and made the whole deal possible in time. I cannot say how satisfied we're. Your quick respond for every question and your readiness to solve any arisen problem has been marvelous. Wish you all the best
Ms.KM May 20
We sold our flat with Dexters and they were amazing. Towards the end there were some tricky negotiations and we were about to go into lockdown as a result of Covid19. Dexters worked so hard to get our sale through and without Hugh and David I don't think it would have happened. Could not recommend them highly enough. Thank you.
Ms.ZC Apr 20