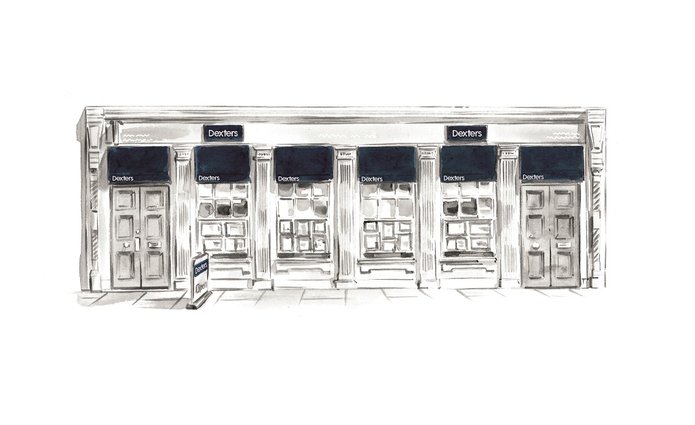 To see points of interest and information on local schools, please use the buttons at the bottom of the map.
Customer Reviews of Dexters Maida Vale Estate Agents
Dexters Maida Vale Estate Agents Customers have rated our service as 5/ 5, based on 132 reviews.
A spiffing experience. Our viewing and subsequent meeting was professional, relaxed, and very efficient. I felt like I was getting the whole picture under the practiced hand of young Daniel- a storied and charming sort of man, whilst our form-filling with the debonair Tom was stress-free and an ultimately refreshing endeavour. The referencing process too is flowing past in a breeze, as if I'm in some wonderful dream. Thanks to all at Dexters Maida Vale, and have a blissful summer!
Mr.GN Jun 21
Myself and my partner booked to view several properties within W9.
Tom met us with his colleague at the first property and delivered an overall fantastic service. Offering to drive us between each property and giving us as much time as we needed was really appreciated.
After we had grabbed a coffee to discuss our options, we met Tom back at the Dexters office and had an open conversation. He was very helpful and managed to negotiate a great offer on a property we loved. Highly recommend.
Mr.ZS Jun 21
Great agent and great service. Out of all of the agencies and agents we contacted our sales consultant Joe was the only one to speak to us in advance to find out exactly what we we were looking for and offer to book in other viewings for properties that weren't on our radar. In one afternoon he took us to see a range of places. Out of all of them we ended up putting an offer in and buying a flat that we never would have looked at if it wasn't for him recommended it and encouraging us to take a look. I would highly recommend Joe and Dexters Maida Vale.
Mrs.CD Jun 21
Excellent service and really went the extra mile with pushing the completion over the line. Rupal was excellent at managing communication with my buyer and managing everyone's expectations. I would recommend Dexters Maida Vale if you are selling your property.
Mrs.FP Jun 21
The team at Dexter's Maida Vale was amazing - thoroughly professional and quick to respond to any queries.
Special shout-out to Lorenta who showed me around and was very up-front about any properties of interest that would not meet the criteria I had, which saved me a lot of time!
Highly recommended!
Mr.HS Jun 21
Great experience with Dexters - I was searching for my first property and Daniel Paz was extremely helpful. He was always very responsive, professional and only took me to view properties that he knew I'd be interested in, and suited my budget. He was also really helpful in connecting me to a conveyancing firm and mortgage agent. Thank you Dan - it was a real pleasure to work with you!
Ms.DC Apr 21
Viewing properties with Daniel from Dexters, through these challenging times has been a pleasure, he is always professional and efficient with replying to my calls and has been a great support in finding the right property for me and my girls. Thank you Daniel and to the whole team at Dexters.
Ms.KC Apr 21
Daniel at Dexters, Maida Vale is a wise counsel, most professional, efficient and knowledgable about the whole process of both selling and buying a property. It is a delight working with him through a very stressful procedure of transferring a young family. Thank you Daniel! I will most certainly recommend your help to anyone! L De Lucia (p.s Dexters is really one of the best agencies and a great team spirit too) :)
Ms.LC Mar 21
Joe has been extremely professional in handling my property search and made the whole process a whole lot smoother. Whilst I didn't end up buying through dexters, he helped me I can't recommend him and the sales team enough.
Mr.ES Mar 21
Extremely professional bunch to deal with - not the classical smooth talking agency but honest and upfront. Rupal in particular was a pleasure to deal with. Knew the market inside out , polite professional and courteous. Dexters Maida Vale are a good to deal with.
Mr.DA Feb 21