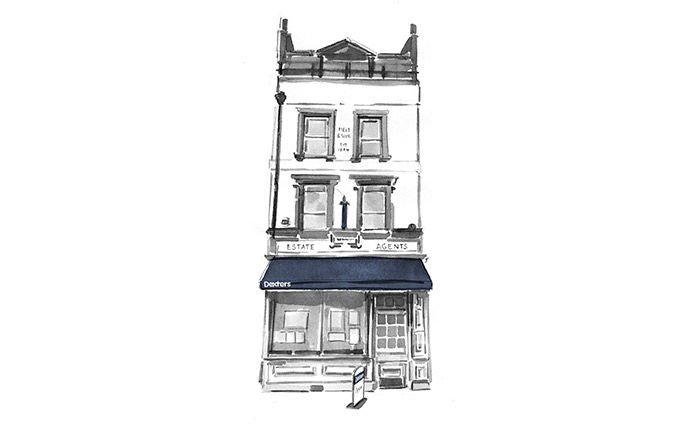 Local property guides
Borough, Borough Market, London Bridge, Southwark, Bank Side, Bermondsey, South Bank, Waterloo, Elephant and Castle, Camberwell, Deptford
Customer Reviews of Dexters London Bridge Estate Agents
Dexters London Bridge Estate Agents Customers have rated our service as 5/ 5, based on 140 reviews.
Very helpful agent, she showed us round fantastic property and was very helpful with any questions and follow ups we had!
Mrs.BB Aug 21
The team was extremely helpful and attentive - especially considering this was my first time buying. Good communication and speedy sales process. Thanks team!
Mr.LL Aug 21
Thanks Bradley for the smooth and easy process in renting this property with his professional advice. We made a last-minute booking to view this flat and he took a prompt action in arranging a viewing on the very next day. Keep up the great work!
Mr.RN Aug 21
Bow showed us around the apartment block, concierge and gym. She was great at answering all our queries and gave us plenty of time to view at our leisure. Very amiable and knowledgeable individual!
Ms.SH Aug 21
Bow was really helpful with explaining details about the property and tried to aid the situation me and my flatmates are in concerning housing for next year at university. She was on time and very friendly which I greatly appreciate!
Mr.JM Aug 21
Very responsive and organised. Special thanks to Lucy who arranged a same-day viewing for a property that I would not have considered based on the online pictures alone - the flat turned out much better than expected.
Mr.WM Jul 21
Magnus has been great in helping us buying a London flat while we were overseas. He was very responsive and communicative throughout the process. It's been a great pleasure working with Magnus and his colleague Tom. Both were very efficient and hugely helpful. Thank you.
Mrs.BL Jul 21
Lucy has been a pleasure to work with from start to finish. Always very responsive, professional and friendly. Thanks for all your help finding our brilliant new place Lucy!
Mrs.GH Jul 21
Lucy has been great throughout the letting process. She was very responsive from the beginning and always available to connect and discuss. This made for a very smooth and comfortable transition when moving to London.
Mr.YP Jul 21
I had a viewing with the amazing Bow. She is super professional, had answers to all my question and was very patient and friendly. I completely trust her and will ask for her help with property search in the future.
Mr.NP Jul 21