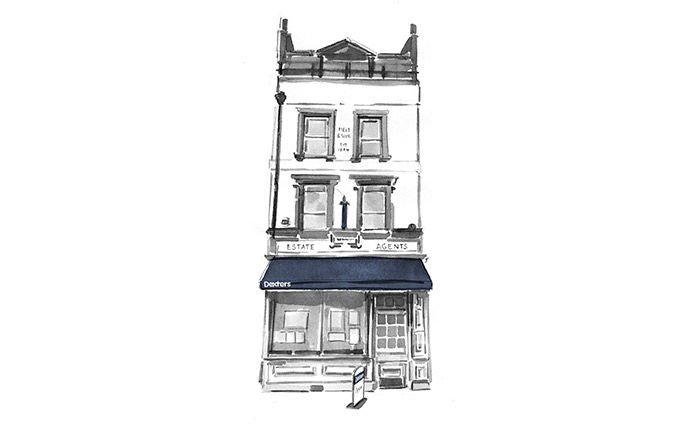 Customer Reviews of Dexters London Bridge Estate Agents
Dexters London Bridge Estate Agents Customers have rated our service as 5/ 5, based on 103 reviews.
We had a very good experience with Dexters London Bridge when finding a new flat to rent. In particular our search was aided by Saskia who was extremely diligent and personable at all stages of the move. I would definitely recommend the branch.
Mr.TH Aug 20
I thought finding a new flat during a pandemic would prove challenging and stressful, however with the help of Ida at Dexters, I was proved wrong.
Ida was extremely helpful from the moment we first enquired about a flat and helped us secure our new flat quickly and without stress. She has been constantly available if we ever had any questions or concerns and made the whole process easy for us as new tenants. We are so happy with our new flat and all the help provided by Ida. I would recommend Ida to anyone looking for a new place to live as her passion and energy for her job is infectious, even over the phone. Would definitely recommend and use Dexters and Ida in the future.
Mr.EM Aug 20
Saskia was great in helping us get moved into our new flat. She gave us a very professional viewing (including following social distancing rules and wearing gloves and a face mask) with lots of information about the property, landlord, referencing process etc. and was great at answering any questions we had. Again, throughout the refencing process we rang Saskia many times with questions and requests for updates and each time she was friendly and professional and provided us with exactly the information we needed. Very good service!
Mr.AC Aug 20
Five star service for the manager and his team at London Bridge office.
Mr.KL Jul 20
Tom was efficient, clear and helpful and a general pleasure to deal with. Would highly recommend.
Ms.RC Apr 20
5* service from Ida! Very friendly and highly competent agent. Very much enjoyed working with you! Thanks again.
Ms.LB Apr 20
I've been dealing with Magnus and he was really nice and attentive to my needs for a flat. He was professional and answered all my questions in a timely manner. Would definitely recommend using this branch.
Ms.CC Mar 20
Saskia was professional and friendly, both in-person and over email. She was also extremely knowledgeable, and responded quickly with answers to the questions that we had. I would highly recommend working with Saskia to find a rental property.
Ms.SM Mar 20
Blown away by the slick and speedy sales team! So glad I chose Dexters... thanks Fran. Tom and the rest of the team!
Ms.OS Feb 20
Fabulous service, I'm buying a flat at the moment and Francesca and the team make sure I'm always up to date on what's happening. So much more relaxed than my first time.
Ms.JD Feb 20