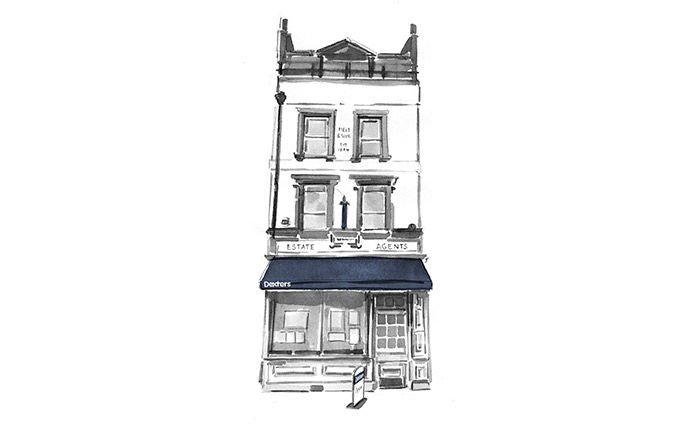 Customer Reviews of Dexters London Bridge Estate Agents
Dexters London Bridge Estate Agents Customers have rated our service as 5/ 5, based on 126 reviews.
Dexters have just sold our apartment in Southwark and did an excellent job, it was not a straight forward process and Laura from Dexters did a brilliant job at keeping us updated at all times.
Mr.SL Apr 21
Dexters London Bridge team have been responsive, helpful and user-friendly in my search for a property and throughout the offer process. A particular thank you to Millie who has made a first-time buyer experience significantly less daunting than it might otherwise have been.
Ms.CG Apr 21
Fantastic service from Tom and the team at Dexters London Bridge Sales. Very knowledgeable and professional when securing the sale and extremely proactive in following up with solicitors to ensure the legal process went smoothly and quickly. Extremely responsive by email and phone.
Mr.AP Mar 21
Tom was an invaluable resource for us during our recent, first house purchase. He was extremely professional, personal and candid and made the whole process very simple. We had also engaged a number of other local estate agents as well as an online only provider and no one came close to his level of attentiveness.
Mr.CD Mar 21
Great experience with Dexters, very attentive staff and beautiful homes for rent. I did the viewings with Saskia and she was very responsive and well organised.
Ms.MG Jan 21
Booked a flat completely remotely and it was super easy and efficient working with Dexters. Thanks Alex for all the help!
Mr.NG Jan 21
Lucy of Dexters helped us in finding this amazing apartment on the South Bank and she was very helpful and professional throughout the process. With Covid lockdown and Christmas Holidays taken into account, the whole rental process took less than 3 weeks which is very satisfactory. Cannot praise the service provided by Lucy and the team at Dexters high enough. Thank you!
Mr.RW Jan 21
Lucy and the team were efficient in getting me tenants for my flat and then swiftly resolving any issues that arose.
Mrs.PV Jan 21
We've just let our flat through Dexters and they have been great to work with, found our tenants within the first day even at the height of lockdown and super helpful with the get-in. Have to say we are impressed!
Ms.JE Jan 21
This agency, and especially our agent, Saskia, has been extremely attentive in our property search. Thanks to Saskia, we have found a flat that works well for our family! She has made the stress of a move much easier to handle with her prompt replies and helpful advice.
Ms.CB Dec 20