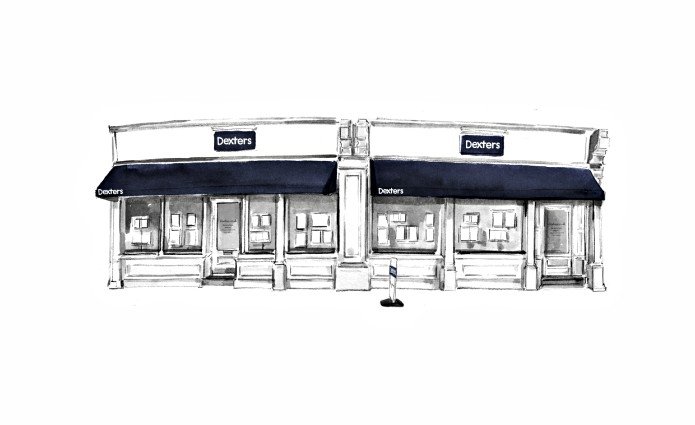 To see points of interest and information on local schools, please use the buttons at the bottom of the map.
Customer Reviews of Dexters Kew Estate Agents
Dexters Kew Estate Agents Customers have rated our service as 5/ 5, based on 113 reviews.
Alexandra made our property search stress free and easy. Very helpful on our viewings, quick to respond to questions and got things moving fast. Very happy with the service we've had, will recommend to friends and family.
Ms.AM Jun 21
Dexters facilitated the rental of a property for us in a very speedy and easy to follow manner. Very friendly and helpful staff and clear guidance on the steps to follow. Has made a usually complex process seem very easy!
Mr.GOB Jun 21
Alexandra was amazing. She has been so helping for us (this is our first time renting as a couple). Any problems/questions we had she would reply quickly and with lots of information! 100% recommend.
Mr.ON Jun 21
Extremely helpful and lovely to deal with. We were rental-hunting online from Australia before moving to the UK. Manu was a complete professional and a great support. Thoroughly recommend!
Mr.BM Jun 21
Alexandra and the whole were just fantastic when we had to get a new home! Super professional team Alexandra has been just great looking after us and making sure everything is going great for us! Definitely reliable 100% recommended.
Mr.RG Apr 21
Beth from the Kew office provided an attentive, professional and responsive service for our recent quick turn around rental move. Thank You.
Mr.GS Apr 21
Beth at Dexters Kew was so lovely to deal with, she is always happy and upbeat and brightened up my day every time we had an interaction. She was super professional, and guided us through every stage of the process to help get things over the line. Dexters service in general was really good.
Mr.TS Mar 21
Beth in the Kew office has been a pleasure to deal with, she's very responsive and personable, I would highly recommend!
Mr.RH Mar 21
Finding a flat to rent with Dexters Kew was straightforward. They were very responsive and detailed in sending through flats to view, and organised to promptly arrange viewings which made everything a lot easier. They've been professional and courteous throughout the deal process, thanks to Albert, Cadi and Beth for all your friendly help!
Ms.IE Feb 21
I highly recommend the team at Dexters Kew. Beth has been extremely helpful and friendly and successfully found us a beautiful flat to rent within one week of starting our search. The entire process has run smoothly. Thank you so much.
Ms.JK Jan 21