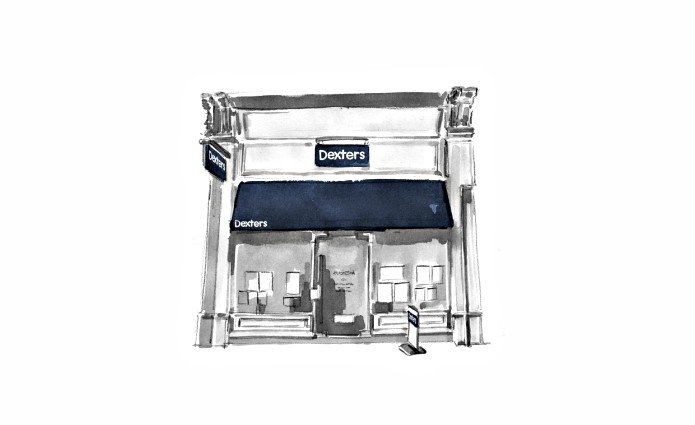 Customer Reviews of Dexters Kennington Estate Agents
Dexters Kennington Estate Agents Customers have rated our service as 5/ 5, based on 107 reviews.
Had my house valued with view to possibly selling. Received brilliant service from Dominic Reeves
Mr. D.B Feb 22
Dexters were really reliable, straightforward and professional to deal with as a seller. George managed the sale and went really above and beyond, conducting site visits to help with removal men, collecting post, providing Skype calls with various logistics teams. It was a five star service and always conducted with charm and poise. Thank you.
MS K.H Nov 21
Really impressed. My sale was going nowhere and I changed to Dexters. Dominic is experienced, knowledgeable about the area and realistic with what can be achieved. George and the team got loads of viewings and I was updated every few days on progress. After sale agreed Davina provided an excellent service mediating between solicitors and the buyer to keep things moving along. Dominic always on hand to solve any emerging glitches. Fully recommend this office.
Ms A.F Oct 21
Our flat purchase turned out to be much more challenging than we had anticipated, with very unresponsive solicitors on both sides. George and Dominic went above and beyond to support us with the purchase and consistently chased solicitors and used their contacts to escalate where necessary. Using their experience and extensive knowledge to keep us at ease during some fo the more challenging stages of the process.
We were in contact with George and Dominic daily through some parts of the process and they both remained calm, professional and supportive from the start to the end and we couldn't be more grateful.
Our purchase completed at the end of July, just 11 weeks post the accepted offer and I can honestly say it probably would have been another 11 weeks without George and Dominic's support.
I will definitely be using Dexters Kennington the next time we look to buy/sell.
Mr.JH Aug 21
Our buying experience proved quite tricky throughout however the George was very proactive with all parties and kept us in the loop at all times. Even when George wasn't in, we received an equally exceptional service from Dominic. Highly recommended and reliable.
Ms.JA Aug 21
Dexters Kennington have been fantastic to deal with as a buyer.
Tom went out of his way to find us great properties with a pretty broad set of requirements. Everything he showed us was great in it's own way and we were never left thinking, "Why are you showing me this?" as we had with other agents!! Thanks Tom for finding us the perfect property!!
We have dealt with George throughout the conveyancing process who has always been on hand to answer our questions and to help progress the sale. The experience has been flawless and we would highly recommend Dexters Kennington.
Mr.SS Aug 21
George was extremely professional and very helpful. He responded quickly when we contacted him and went out of his way to assist us. He managed to ensure our purchase was completed as quickly and smoothly as possible. Thank you George.
Mr.DH Aug 21
We went with Dexters Kennington to find our first home. It was not an easy process but Dexters and mostly Nathan Salter, our agent, helped us through the whole process. Thank you very much !!
Mr.TF Aug 21
The Dexters team and particularly Brewster were fantastic. My sale wasn't straight forward however the team were very proactive with all parties and kept me in the loop at all times resulting in meeting the pre-stamp duty deadline. Massive thanks to everyone at Dexters.
Mr.SM Jul 21
This is an Estate Agents that goes way beyond the call of duty. George was our Agent and he is superb but the whole office is a dream to work with. I would give them way more than 5 stars. The care they show and the willingness to push things along is exemplary. Very highly recommended.
Mr.BB Jul 21