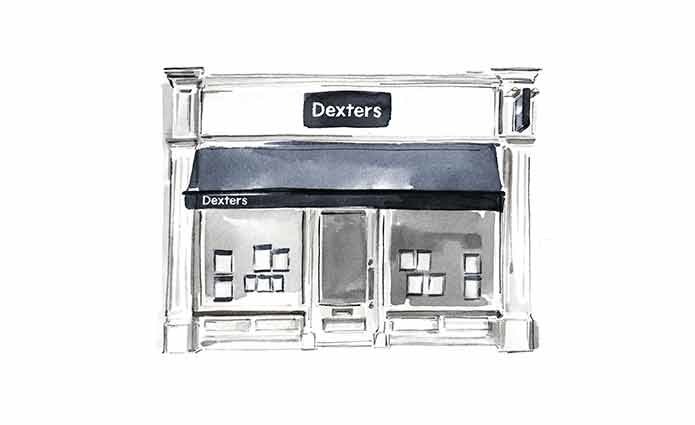 To see points of interest and information on local schools, please use the buttons at the bottom of the map.
Customer Reviews of Dexters Islington Estate Agents
Dexters Islington Estate Agents Customers have rated our service as 5/ 5, based on 127 reviews.
Thank you to the Dexters Sales team in the Islington office headed by sales director Karen Keating and her team, Palwasha Gill and Josh Napthine. They are an experienced estate agent and it took just 3 months from start (viewing) to finish (exchange and completion). The team is exceptional and has really helped the whole process move along swiftly.

Karen understands the local market well, gave a realistic valuation and understood the needs of her clients, matching the seller and buyer spot on. I had two potential buyers who put forward their offers and had great guidance from the team.

They are flexible and supportive in overcoming any hurdles along the way.

Fantastic customer service, courteous, quick to respond, efficiency and flexibility! I would highly recommend Dexters' working ethics and would use Dexters again.
Mr.JC Jun 21
Will, Dan & the team were nothing short of first class. Working remotely for the whole journey, these guys stepped me through the process, kept me up-to-date with all comings and goings and went the extra mile to achieve a great sale price for my property. A great experience, a great bunch of people. Thanks Will & Dan for all your hard work.
Mr.GK Jun 21
Had a great experience with the Islington team, and want to single out Geoff who was absolutely brilliant. I'm especially grateful for his guidance throughout the entire process, and was impressed by his professionalism, conveyancing expertise and efficient working style. We were working to a pretty aggressive timeline and we simply wouldn't have made it without him. Very impressed and can't recommend Dexters highly enough.
Mr.RR Jun 21
Dexters were brilliant throughout the sale of my flat - organising a huge number of viewings and securing us a good sale, often against multiple challenges. They were committed and responsive and had informed and skilled strategies and approaches to sell. Special mention to Karen, Geoff and Pal! Would definitely recommend!
Ms.KS Jun 21
If you're looking to rent a flat in the Islington area and have no idea where to start, I recommend you pop into Dexters' Islington office and ask to see Cianan. He was so patient and took the time to understand exactly what we wanted. He has a tone of knowledge about the area and only showed us properties he knew we'd love and didn't waste our time. Very good, Thanks!!
Ms.RW Jun 21
Geoff is a star and a brilliant agent, would recommend him to anyone. Professional, diligent, responsive and managed the entire process really well.
Mr.AK Apr 21
Very friendly and professional service offered by Cianan who went the extra mile to help us find a property.
Ms.ML Apr 21
It is a pleasure to recommend Dexters. This is the first time that I have used their services to sell a property and they came up trumps. Despite multiple agencies for a difficult to sell flat, they produced the most viewings and eventually found a buyer at the best price we could have hoped for. Communication was excellent throughout the extended process. Calls are answered within two rings and messages always get replies. Though it is invidious to single out individuals, we were exceptionally impressed with our main contact, Karen Keating. Towards the end of the process, when overloaded solicitors were slow and the process was flagging, she worked very hard to maintain the momentum and everyone's enthusiasm.
Mr.CD Mar 21
Have to say what a great super speedy service and process from Dexters Islington with getting a rental property rented, all the legal stuff and management was dealt expertly with by Louisa.
Ms.RB Mar 21
Josh of Dexters is highly professional, dedicated and friendly. It is a great experience I was shown the properties in London. He is so kind and really helpful in giving out the local information and present professional opinions. He has great local knowledge. I highly recommend him to any potential buyers and sellers. He is a treasure to the company and to the clients. Well done Josh, thank you so much!
Ms.YL Feb 21