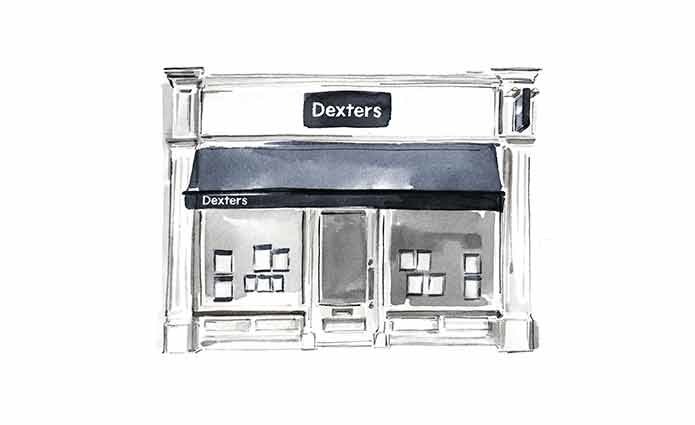 Customer Reviews of Dexters Islington Estate Agents
Dexters Islington Estate Agents Customers have rated our service as 5/ 5, based on 112 reviews.
Dexters sets the bar for a wonderful experience. I was genuinely delighted how accommodating and smooth the process could be (even just for viewings) and left with the impression that this was a team that really cares about helping people find places they love. Geoff is an absolute credit to Dexters. From our very first call, he made sure he understood what we were after and suggested not a "close-match", but properties that actually fit what we hoped for. At viewings, his knowledge of the area and market shone, but most refreshing was he took the time to learn about the properties and was able to answer those questions other agencies would tell me "good question, I don't know". His care and attention to detail continued throughout the offer and settlement process, I never once felt like I didn't know where things were at and often heard updates from the sellers side from Geoff (and later Pal) before our solicitor did. When the time comes to sell, we'll be working with Geoff without doubt. Thanks for helping us find our new home!
Ms.MM Dec 20
We found the whole process with Dexters to be professional, efficient and helpful in our search for a rented property. Louisa offered properties that hit our exact specifications, often providing a virtual viewing to avoid unnecessary interaction during lockdown, and managed the offer process extremely professionally.
Mr.GB Dec 20
Thank you Dexters Islington, in particular Dan for making my first time buying experience so smooth and easy! Dan was great at explaining everything to me every step of the way, as well as keeping me regularly updated throughout. Will be sure to come back to them if I ever decide to sell or rent out my new home! Thanks Dan and Dexters!
Ms.HR Dec 20
Dexters provided impeccable service and were helpful throughout the process of finding a new flat. Cianan quickly gauged the things I was looking for in a flat and I would have been happy taking each flat I saw. He also promptly responded to any queries I had and guided me throughout the process of securing my new home. I would definitely recommend!
Mr.MDP Nov 20
Great service from Shay, from the beginning to the end. Extremely professional. Thanks a lot!
Mr.AB Nov 20
Cianan has been helpful and transparent during our searches for a new flat. He really tried his best to understand our needs and standards, and to give us satisfaction. We wish him the best in his career and we thank him sincerely for his help!
Ms.ACP Nov 20
Great service, and great communication throughout. New tenant found within a week, and Cianan kept me updated at every stage of the process. Would highly recommend.
Mr.Y Nov 20
I changed from one estate agent in Islington to Dexters in Angel. My first contact , Geoff, was incredibly professional, honest and straightforward to deal with. A number of selected, potential buyers came to view the property and we eventually sold quickly. Dexters staff kept me informed of the process throughout. A really energetic company who got the job done. A pleasure to work with. Many thanks
Mr.BM Nov 20
Had an excellent experience with Dexters Islington, particularly with Dan. Helped me with purchase of a house from start to finish - making the offer, weaving through the experience with solicitors and inspections, and landing on the exact exchange and completion date that suited myself and the vendor. Very responsive, very helpful, and when Dan wasn't available, his colleagues stepped in easily. Great experience!
Ms.RW Oct 20
Cianan was always very professional and quick to get back to me. I felt like he understood my property needs and was very helpful in finding us a flat.
Ms.AA Sep 20