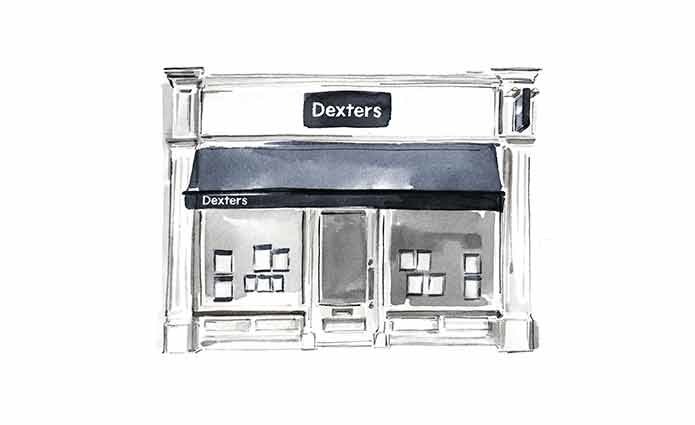 Customer Reviews of Dexters Islington Estate Agents
Dexters Islington Estate Agents Customers have rated our service as 5/ 5, based on 137 reviews.
Geoff Lambert of Dexters has acted professionally and diligently throughout the complete sale process. Based on this experience, I am happy to recommend him to anyone considering selling or buying a property, Thank you Geoff.
Mr.PN Aug 21
From the get go, Louisa was extremely helpful when we were looking for our new flat. She responded quickly and organised a viewing for the next available day, and our offer was turned around the same day we submitted it.
Since starting the moving process, she has kept us organised and given us clear instructions the whole way through. I cannot recommend using Dexters Islington enough!
Mr.BC Aug 21
Super prompt replies and impeccable service. They put your interests in the forefront. My appreciation to Jude Hill in particular for his fast turnover and patience.
Mr.DK Aug 21
I had Louisa assist me with my home search, and to be fair, it was a very stressful process going back and forth with the landlord to find an agreement and get move dates sorted, etc., but Louisa was there every step of the way and helped get every fire put out as they happened. I would highly recommend Dexters, but specifically Louisa(!), to anyone! Moving is always stressful even when everything goes right, and having the Dexter's team on your side will help make everything more manageable.
Thank you!
Mrs.RW Aug 21
Great experience with Leah. Friendly, efficient, Of all the agents I contacted, she listened to my requirements and sent through properties that matched them all.
Ms.JJ Aug 21
Chloe was really helpful. Really stayed on the ball, helped me with exactly what I was looking for. Friendly, professional, listens to exactly what you need.
Ms.AA Jul 21
We're finally settled in our new place and the whole process was as smooth as I could've wished for thanks to Jude. He kept us informed at each step and has continued to be responsive after the agreement was signed. Long may it last!
Mr.JF Jul 21
Thank you to Dexters Sales team in Islington branch headed by sales director Karen Keating and her team, Palwasher Gill and Josh Napthine. They are experienced estate agent. It took just 5 weeks from start to finish. The team is exceptional and has really helped the whole process along. Karen understands the local market well, gives realistic valuation, understands the need of her clients in matching the seller and buyer spot on. I have two potential buyers who put forward their offers respectively from which I was advised to choose one of them with sound explanation which I agreed. They are flexible and supportive in overcoming any hurdles along the way. Good customer service, courteous, quick to respond, work efficiently and with great flexibility to help I highly recommend Dexters' working ethics and I would use Dexters again.
Mr.JC Jul 21
I cannot recommend Dexters highly enough. After a terrible experience with another well known agent they sold our flat quickly. The were incredibily helpful and responsive the whole way through. In particular Geoff and Tanzi were amazing, I can not thank them enough. They are both extremely hard working.
Mrs.CD Jul 21
I was very happy with the level of service I received from Karen and her colleagues, they kept me informed throughout the selling and letting process and were a very hard working bunch of individuals who never seemed to go home !!!
Ms.OB Jul 21