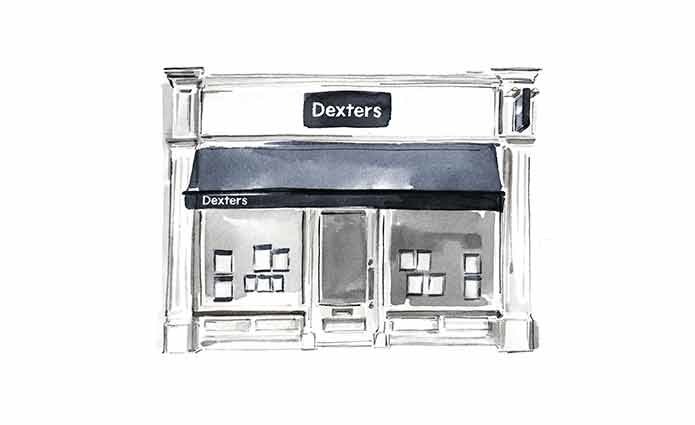 Customer Reviews of Dexters Islington Estate Agents
Dexters Islington Estate Agents Customers have rated our service as 5/ 5, based on 96 reviews.
Very happy with the service that we received from Jimmy. He was very knowledgeable, and patient and kept us in the loop with how everything was progressing. He managed the process very well in lock down period.
Mr.PS Jul 20
Dexters Islington agents were very well organised and extremely helpful. Islington office regrouped during the virus knockdown and provided valuable services which is highly appreciated. Their professionals showed ability to deal with difficulties and come out with the results.
Ms.AG Apr 20
I just rented an apartment through Dexters Islington and everything was perfect. The timing, the communication, the quality. Everything. I wanna add a special mention for Shay, the consultant who helped me. He's the best agent I've met in the last years. Always available, always kind and always helpful.
Mr.RG Apr 20
We worked with Henry, who is extremely kind, polite and understanding. A true professional, Henry grasped our needs rapidly and showed us flats that ticked most boxes. He is diligent and effective, we would certainly work with him again.
Mr.EP Mar 20
Cianan was a true professional and went out of his way to help us find the perfect flat to let. In a market filled with letting agents looking to earn a quick dime, Cianan was a a breath of fresh air with his courteousness, responsiveness and honesty. I highly recommend him, and the team at Dexters, to anyone looking to find a flat to let in the Islington area.
Mr.MAO Mar 20
The whole step of the way with Dexters was simple and enjoyable. As soon as I've made first contact, Dexters agents took my requirements and suggested multiple matching places for viewings. I've had a couple of great places booked in no time. Would highly recommend! Special thanks to Shay for showing us around, it was a pleasure!
Mr.HM Feb 20
The team at Dexters have been first rate in renting my flat out - I wouldn't hesitate to recommend them to anyone looking for assistance in doing this. I found them so professional that they are now assisting me in selling the property.
Ms.SH Feb 20
Dexters were fantastic support with my flat sale. The whole team were incredibly welcoming and responsive but particular thanks goes out to Geoff and Will for their clear and honest communication throughout the process. It's a no brainer to recommend them to anyone looking to buy or sell in the Islington area. Keep up the good work.
Mr.NC Jan 20
The service provided by Henry was more professional and helpful than most other agents in the city. He was very attentive and reliable and I would work with him again in the future.
Ms.LJ Jan 20
After dealing with so many disagreeable estate agents, I have nothing but good things to say about Dexters. Henry did a fantastic job helping me find a place to rent at short notice - I'd enquired, viewed and had my offer accepted all in less than a week. It was a huge help to be updated regularly on how my contract was being processed and talked through signatures and money, which is usually what gets me frazzled. Two months into my move, they are still checking in to see how things are going!
Ms.LH Dec 19