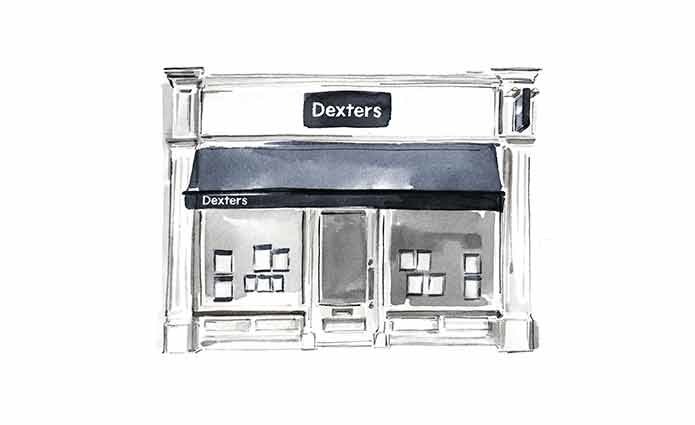 Customer Reviews of Dexters Islington Estate Agents
Dexters Islington Estate Agents Customers have rated our service as 5/ 5, based on 122 reviews.
Geoff is a star and a brilliant agent, would recommend him to anyone. Professional, diligent, responsive and managed the entire process really well.
Mr.AK Apr 21
Very friendly and professional service offered by Cianan who went the extra mile to help us find a property.
Ms.ML Apr 21
It is a pleasure to recommend Dexters. This is the first time that I have used their services to sell a property and they came up trumps. Despite multiple agencies for a difficult to sell flat, they produced the most viewings and eventually found a buyer at the best price we could have hoped for. Communication was excellent throughout the extended process. Calls are answered within two rings and messages always get replies. Though it is invidious to single out individuals, we were exceptionally impressed with our main contact, Karen Keating. Towards the end of the process, when overloaded solicitors were slow and the process was flagging, she worked very hard to maintain the momentum and everyone's enthusiasm.
Mr.CD Mar 21
Have to say what a great super speedy service and process from Dexters Islington with getting a rental property rented, all the legal stuff and management was dealt expertly with by Louisa.
Ms.RB Mar 21
Josh of Dexters is highly professional, dedicated and friendly. It is a great experience I was shown the properties in London. He is so kind and really helpful in giving out the local information and present professional opinions. He has great local knowledge. I highly recommend him to any potential buyers and sellers. He is a treasure to the company and to the clients. Well done Josh, thank you so much!
Ms.YL Feb 21
Great experience with Louisa at Dexters. She was patient with us when viewing and applying for a flat we weren't completely sure of and as time went by she sent us another listing. This listing was exactly what we were looking for, which was refreshing versus other agents who simply send you every single listing that comes available for them. We fell in love with it and are moving home in 3 weeks! Thanks Louisa!
Ms.JC Jan 21
Louisa was easily contactable and very helpful when settling on our new apartment.
Mr.AW Jan 21
Best letting experience I've had. From start to finish Louisa was fantastic! I thought finding a new place during the pandemic would be stressful, but not at all! Louisa was Professional, friendly, really personable and genuinely honest. Would recommend to anyone looking for a move in London!
Mr.LT Jan 21
Cianan at Dexters was a huge help in my search, really knowledgeable and attentive, always positive and with new ideas. Thanks Cianan & team!
Mr.FA Jan 21
We found working with Dexters an absolute pleasure and in particular Louisa. Louisa was extremely professional, highly responsive and extremely friendly which made the process of moving in very easy.
Mr.BS Jan 21