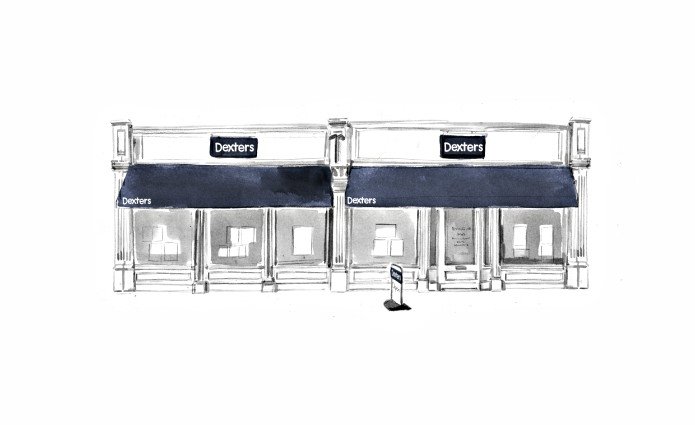 To see points of interest and information on local schools, please use the buttons at the bottom of the map.
Local property guides
Isleworth, Isleworth Village, Spring Grove Conservation Area, Osterley, Woodlands Development, Northumberlands, Heston, Hounslow Central, Hounslow West, Osterley Park, Whitton, Hounslow East, Woodlands
Customer Reviews of Dexters Isleworth Estate Agents
Dexters Isleworth Estate Agents Customers have rated our service as 5/ 5, based on 137 reviews.
Thank you to the team at Dexters Isleworth, and a special thanks to Emily Orchard for the excellent service during the purchase of a number of properties. Emily has ensured that the process is as smooth and pain free as possible. We look forward to continue working with you on further acquisitions. A++
Mr.TS Jun 21
Had a lovely experience with Daniel from Dexters Isleworth. He helped me find a suitable apartment, was very professional and moreover answered all of my questions and doubts. Would highly recommend Dexters and Daniel to friends and family. Thanks Daniel Turnbull.
Mrs.AB Jun 21
I would highly recommend Zain Bozai (Sales Director at Dexters Isleworth) and his team for your next house move or purchase. They are a very professional and friendly team and they make the whole sales process very easy. The Director Zain is very accommodating with his time and frequently checks in to ensure there is a smooth sale process. And finally their sales support team is second to none.
Ms.SG Jun 21
I have had nothing short than an outstanding assistance from Dexter's Isleworth Team. The team at Dexter's has helped me to find the right property, providing a consistent professional support throughout, from the searching to the signing of the contract. Excellent service highly recommend it.
Mr.TP Jun 21
What a fantastic team, professional, friendly and approachable. The lettings team have been brilliant in advising me and made me feel at ease with my search. Thank you guys, I would highly recommend you to friends and family!
Mrs.SS Jun 21
I am super happy to work with Dexters especially with Munir and Shadi. Both of them were significantly professional but yet very friendly. I really like how responsive and fast they are. They find the houses that you did not catch in other websites based on clients' needs and brief. Its impressive how they working very coordinatively with each other. If you are looking for a new house, dexter is definitely the place you have to work with, and if you can try to work with them. They will help you to find your dream house.
Ms.AA Apr 21
Very professional and I had a very good experience. I deal with Munir in Isleworth Office.
Mr.AS Apr 21
Dexters were so easy to work with, got the tenant inside a day and it's been the best service on top. So much for the typical agents image this blew it away. Keep it going guy
Mr.BA Mar 21
I found the service from start to finish a great experience and would definitely recommend Dexters Isleworth Estate Agents. Jimmy and Simon were really helpful and answered all my questions and supported me every step of the way. Thank you!
Ms.SS Jan 21
Excellent service by Mr Munir Asad from Dexters Isleworth. All the process was done smoothly He is always available for any queries and a helpful person highly recommend Dexters.
Mr.CM Jan 21