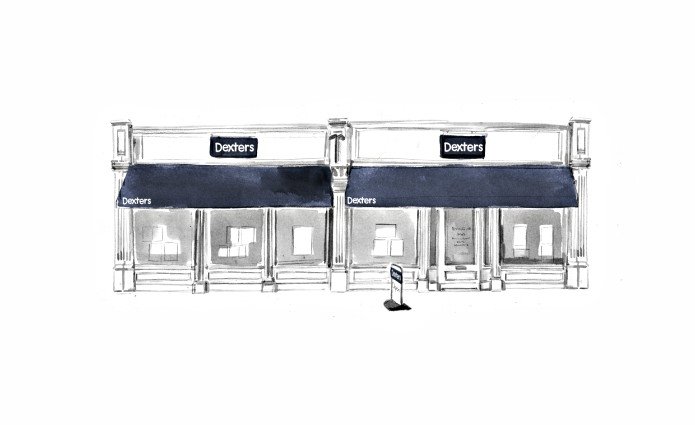 Local property guides
Isleworth, Isleworth Village, Spring Grove Conservation Area, Osterley, Woodlands Development, Northumberlands, Heston, Hounslow Central, Hounslow West, Osterley Park, Whitton, Hounslow East, Woodlands
Customer Reviews of Dexters Isleworth Estate Agents
Dexters Isleworth Estate Agents Customers have rated our service as 5/ 5, based on 146 reviews.
Dexters Isleworth Team is very efficient and professional. I would like to thank Dhirren Kambo for his continuous support throughout the tenancy period. Their service is second to none, thus I would highly recommend them. Keep up the good work!
Mr.JP Aug 21
I would like to thank Munir Asad for his big support and make everything easy and smooth during all the Steps to Rent my flat
and thanks to Jimmy Dhingra for his big effort in the last step to make it quicker
They are a professional Team Work
Mr.KK Aug 21
We bought our house recently that was on the market with Dexters Isleworth. Great service from Emily and team, good communication and we felt they were always wanting to see the sale go through and worked proactively to make that happen. Would recommend!
Mrs.AT Aug 21
Don't normally leave a review, but I was very pleasantly surprised by how helpful and professional Sophie was.
Mrs.JB Aug 21
I purchased a property through Dexters dealt mostly with Emily. Good service professional right to end. Well done!
Mr.KG Jul 21
All members of the team were very helpful, especially Daniel.
Mr.MS Jul 21
Great team of professionals in real estate. Follow up promptly and efficiently, provide weekly updates and give suggestions on achieving best results in both sales and lettings.
Mr.SP Jul 21
It has been a pleasure dealing with Jimmy and Munir at Dexters. On the basis of our experience we would have no hesitation in recommending Dexters as letting agents. They are clearly a very good team. They all know their stuff, are extremely helpful and were very quick in finding new tenants for us. Well done Dexters!
Mr.JN Jul 21
Excellent service. Jimmy helped us in finding our home, completing all the documents and submitting. He is very patient in answering all our questions. We were worried whether we will be able to move on the agreed date because we have a toddler child. He gave us confidence and followed up on everything to make sure nothing is delayed and finally we are moving on the agreed date today. Thank you Jimmy and team!
Ms.SA Jul 21
What a fantastic team, professional, friendly and approachable. The lettings team have been brilliant in advising me and made me feel at ease with my search. Thank you guys, I would highly recommend you to friends and family!
Mrs.SS Jun 21