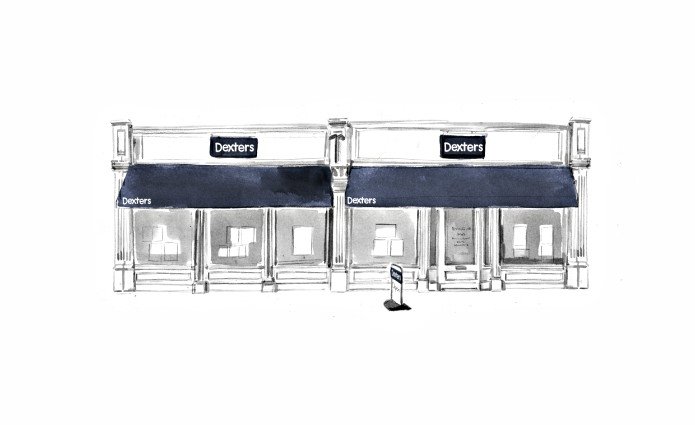 Local property guides
Isleworth, Isleworth Village, Spring Grove Conservation Area, Osterley, Woodlands Development, Northumberlands, Heston, Hounslow Central, Hounslow West, Osterley Park, Whitton
Customer Reviews of Dexters Isleworth Estate Agents
Dexters Isleworth Estate Agents Customers have rated our service as 5/ 5, based on 125 reviews.
By far the best agency we've dealt with! Thank you so much Dexters (Isleworth) branch for being super friendly and responsive and anyone particularly stood out was definitely MUNIR ! Can't recommend them enough for Lettings. Highly appreciate the service they provide and with our fussy nature were very patient ! Thank you DEXTERS & MUNIR!
Mr.MO Dec 20
Jimmy Dhingra is an excellent person, one of best estate agent in my experience. Excellent professionals, reliable, transparent and easy to reach. Prompt and super customer service with good knowledge of the area and the surroundings. Dexters Isleworth lettings team is very efficient throughout, from marketing, letting, during and end of tenancy. Extremely happy with the services for all my properties let through them. Highly recommend them.
Mr.SD Dec 20
Daniel from the Isleworth branch has been incredibly helpful with securing a rental property for me. The entire process was done smoothly and efficiently and was completed in just over a week. There was absolutely no stress involved which was a welcome relief. I would happily deal with Dexters again!
Mr.SW Dec 20
Amazing team of professionals who obviously know what they're doing. Thanks a lot to Jimmy and Munir at Dexters London Road branch for their efficient and thorough handling of finding me a new tenant within days! I highly recommend working with them!
Mr.RK Dec 20
Initially liaised with Jimmy to work through options, terms and type of tenants required as well as advice on what to prep/provide etc. Really helpful and answered all my questions and supportive of my needs. Great initial experience which continued when dealing with Munir to get through all the details and finalise tenancy agreements and was very responsive making everything clear and easy and captured all points I asked for quickly going back and forth with tenant to make sure we were all on same page. I found the whole service from start to finish a great experience and can thoroughly recommend Dexters Isleworth Estate Agents.
Mr.MA Dec 20
I called the office seeking some professional advice for my flat which I'm hoping to let next year, speaking to Jimmy, he was very friendly,professional and answered all my queries, I'll be coming back in order to find some suitable tenants, thanks for your help Jimmy!
Mr.DH Nov 20
Jimmy has been excellent in helping my parents let their property not just once but multiple times and we can't thank him enough for finding the right quality tenants every single time. Keep up the good work and we're hoping to keep our relationship strong!
Mr.BS Nov 20
Daniel had given good service - very helpful and professional throughout the whole process. As a renter, this was the best experience I have had from a lettings agency. He help us to find a best property with short duration of time which was in our budget.
Ms.NS Nov 20
We had a great experience with Dexters, Simon was a great help in our property search. Lots of communication and really attentive. Would definitely recommend to anyone.
Ms.BA Nov 20
Professional staff! especially Simon (the Manager that helped us) he is very friendly and he is helping all the time. We will recommend Dexters Agency to our friends as well. Thanks again, great team!
Mr.CO Nov 20