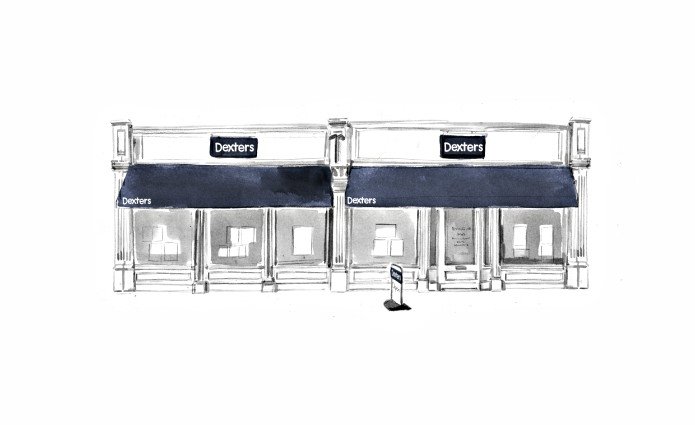 Local property guides
Isleworth, Isleworth Village, Spring Grove Conservation Area, Osterley, Woodlands Development, Northumberlands, Heston, Hounslow Central, Hounslow West, Osterley Park, Whitton
Customer Reviews of Dexters Isleworth Estate Agents
Dexters Isleworth Estate Agents Customers have rated our service as 5/ 5, based on 115 reviews.
Dexters have been wonderful to deal with on the purchase of our property. Excellent communication throughout and have been extremely accommodating with viewings etc. A really helpful team both in the office as well as the sales progression team. Would highly recommend!
Ms.BH Oct 20
Dexters Isleworth Team were very good in all aspects of this transaction. They were friendly and helpful in getting the right property and the paperwork was quick & easy. I would highly recommend their services to friends and family. Special thanks to Munir and Jimmy for their excellent work. Thank you and keep up the good work.
Mr.JP Sep 20
We have recently bought a property through Dexters, Isleworth. We are very happy to share that the process very smooth end to end. It was all because the professional and friendly staff. The purchase was dealt by Zain and Paige. Both were very professional and helped us throughout until completion. Appreciate their impartial and valuable advices. They were very patient in answering all our queries and kept us updated with progress at every stage. Overall we had very nice experience. I would highly recommend Dexters, Isleworth Estate agents to everyone including my friends and family. Once again, special thanks Zain and Paige.
Mr.RK Sep 20
This is my first time working with Dexters and I would definitely do so again, particularly down to the great experience I've had from Daniel! From first contact through to securing a property he's been very attentive and supportive, helping me with any queries I have and giving amazing service. I would definitely recommend to anyone!
Ms.SM Sep 20
Excellent service and communication.Jimmy is so helpful and understanding and a very good adviser. We really had a good experience on finding a flat for rent in London with Jimmy and Beau in this Corona period. Thank you Jimmy and Beau.
Mr.VB Aug 20
Munir of Dexters, Isleworth was a pleasure to deal with. He was always available to talk to me and guide me through the letting process. I can't recommend him highly enough - he is friendly, professional and efficient. Dexters made my move very easy and I'm very happy with them. I would recommend them to anyone looking for a rental property.
Ms.DC Aug 20
Excellent service and would highly recommend to my friends. Thank you Simon for your friendly and professional service.
Ms.GK Aug 20
Jimmy made everything so easy, especially with the added extra complication of a national lockdown!
Ms.NT Jul 20
Very accommodating and responsive to all our queries. Very helpful and very good service.
Mr.ND Jul 20
Jimmy was professional, efficient and extremely proactive. He managed to let my property within one day of receiving the keys. Best agent I have worked with.
Ms.RB Jul 20