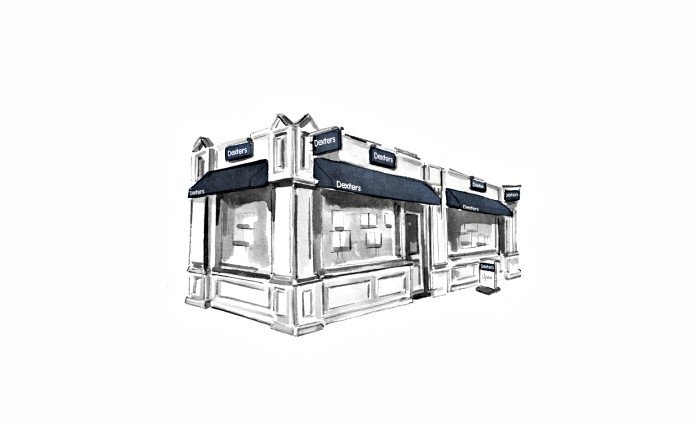 Local property guides
Hampton, Countryside Estate, Hampton Hill, The Ormonds, Nurserylands, The Triangle, Hanworth, Hanworth Park, Hampton Court, East Molesey, West Molesey, Hurst Park, Molesey
Customer Reviews of Dexters Hampton Estate Agents
Dexters Hampton Estate Agents Customers have rated our service as 5/ 5, based on 113 reviews.
Jessica has been absolutely brilliant in helping myself and my son find a home to rent. Her professional, friendly manner has shone through and she has been extremely accommodating to our needs/requests. She is a quick mover. Makes the process easy and great at explaining all the steps needed. Top letting agent she is. We can't wait to move in. Thank you Jessica!
Ms.HM Oct 20
We had great experience with Dexters Hampton office. We mainly dealt with Nikki and Ayca who were both great in communication, very accommodating, quick to act, professional, super friendly and very pleasant to deal with. They were very helpful in finalizing our rental agreement so quickly. Many thanks to all the time and hard work they put in. Great service.
Ms.SA Sep 20
Toby was great - arranged viewings with ease and even told us about one we wern't aware that was available - Thank you!
Ms.DC Sep 20
Rented a property through them. Sarah and Charlotte were helpful and friendly throughout the process.
Mr.ST Sep 20
Really great Dexters team whose expert guidance has been invaluable in our house-buying journey. Can't recommend them enough especially the determination of Kelly, Ryan, Toby and the team at Hampton.
Ms.HT Aug 20
This is simply the best estate agent I have ever used. I always get 3 quotes for everything and this agency stood out from the start, with Toby Ryan clearly and intelligently answering all questions in a friendly, professional and knowledgeable way. Following the initial meeting, he messaged and called me... The other two agencies talked a lot, but didn't even follow up the meeting. Over the time of selling my mum's house, Toby's team have all been so hard working, friendly, professional, knowledgeable people... Every one of them... Which is rare to find in any business. During the procedure, one of the offers fell through (obviously no fault of the agency.) The team were back on the phones with more quality bookings and we were under offer again in days. For me, the mark of a great company is the reaction when something goes wrong - it was quickly and sensitivity dealt with and back on track immediately. Excellent service. I was selling this house with my sister, for my mother. Toby has communicated perfectly with both my sister and I, dealing with any of our concerns swiftly, with sensitivity and care. I like communication with the agencies I deal with and the phone was always answered quickly and professionally, with any messages passed on and I was always called back. I've been kept up to date every step of the way. Once under offer, Charlotte was so knowledgeable and I always felt I was in good hands, throughout the whole process. I cannot recommend Toby and his team enough and thank them for their excellent customer service.
Ms.LR Aug 20
Excellent estate agent. Kept us well informed and 100% transparent during all stages of the purchase. Would not hesitate to recommend.
Mr.HW Aug 20
Ryan was instrumental in keeping our chain together, which resulted in a successful exchange of contracts.
Ms.SC Jul 20
Thank you Matt, for all your hard work throughout my tenancy. Always helping me out with professionalism and kindness. I've been renting from Dexters Hampton branch for the past 5 years and sadly moving forward with another agency. I will always recommend Dexters to my friends and family.
Ms.FF Jun 20
Had a really good experience with Dexters in general. Toby gave great service and got back to me in a timely manner which was really appreciated. Thank you.
Ms.ZK Apr 20