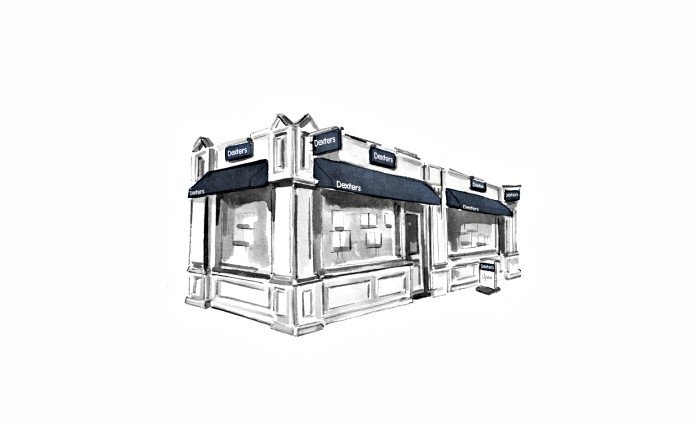 Local property guides
Hampton, Countryside Estate, Hampton Hill, The Ormonds, Nurserylands, The Triangle, Hanworth, Hanworth Park, Hampton Court, East Molesey, West Molesey, Hurst Park, Molesey, Feltham
Customer Reviews of Dexters Hampton Estate Agents
Dexters Hampton Estate Agents Customers have rated our service as 5/ 5, based on 144 reviews.
My wife and I are looking for a house in East Moseley Toby Ryan provided excellent support both good advice on the area and the houses available.
Mr.DM Aug 21
I had the pleasure of being looked after by Martin English from the Hampton branch. From the outset he was so helpful, honest, professional and caring in what can be a very stressful and emotional time. Highly recommend Dexters and do ask for Martin if you are looking to buy or sell in the Hampton area.
Mrs.JC Aug 21
The employees at this company work together as a well organised enthusiastic, hard working and friendly team, They listen to their customer's needs and provide regular frank and honest feedback as the selling process progresses. A particular strength of the company is its comprehensive wide ranging client database that enables their staff to match potential buyers with a seller's property and consequently get a steady stream of viewings until the property is sold. Our thanks and compliments to all the team!
Mr.AA Aug 21
We are in the proceed of buying our family home through Dexters in Hampton, we have been dealing with Martin English who has been an absolute gem! Martin has been a pleasure to deal with and given that we lost out on many houses before (through different agents!) Martin was a breath of fresh air, kind and extremely helpful from the very start. Always available to help! If you are looking a property in Hampton I would definitely recommend dealing with Martin!
Ms.N Aug 21
We used Dexters Hampton to sell our house. The experience overall was very positive. We had three main contacts that helped us: Toby, Martin and Kelly. Each were very responsive, friendly and helpful in helping us navigate the sale. Martin helped to secure slightly more than the asking price which was always welcome. Kelly helped to oversee the actual sale - exchange, completion etc. If selling/buying/renting a property, not sure you can do much better than the team at Dexters Hampton, highly recommended.
Mr.DT Aug 21
Excellent service. Could not be happier.😊
Ms.AO Jul 21
Each staff member was a pleasure to deal with. I was impressed at the professionalism and friendliness shown By Dexters of Hampton staff at each stage as the baton was passed from business development and particulars to sales and then following with constructive hands on nudging to maintain solicitor momentum through to exchange and finally hopefully (as I write this) completion. All through I was kept well informed by the helpful, consistent and upto date weekly call. Most importantly my property being near the top of the price range for a one bedroom flat (due to river view) needed a discerning buyer profile which Dexters attracted and whom they patiently nurtured.
Mr.SS Jul 21
Professional, informative and efficient response from Martin English. My first experience with Dexters has been very positive.
Ms.MC Jul 21
Jaye has been amazing!!!! Thank you for all your help and keeping us up to date on the progress of the sale !! Superstar!!✨
Ms.HP Jul 21
II have just exchanged on a property in Hampton...I have been in the property business for 30 years...mainly in central London estate agents, now in Europe..Jaye Meredith should be offered her own branch to run...she is attentive, professional, conscientious, and capable. A people person...Pleasantly I have found this with other members of staff in the Hampton branch...Tom and the rentals staff come to mind.
I must make special mention of another member of Dexter's...Charlotte Jordison (Support Manager)...again attentive, kind, intelligent, and a fun person to talk to...she should be applauded.
Thank you
Mr.DA Jul 21