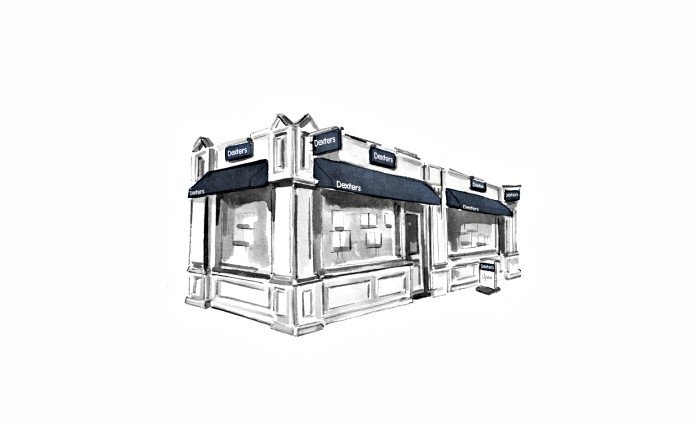 Local property guides
Hampton, Countryside Estate, Hampton Hill, The Ormonds, Nurserylands, The Triangle, Hanworth, Hanworth Park, Hampton Court, East Molesey, West Molesey, Hurst Park, Molesey
Customer Reviews of Dexters Hampton Estate Agents
Dexters Hampton Estate Agents Customers have rated our service as 5/ 5, based on 118 reviews.
This is the second time I have used Dexters (Hampton Branch) within a seven year period. I have found them to be helpful and informative at all times. I have had the pleasure of dealing primarily with Ryan Walker at the branch during negotiations relating to my current sale and have found him attentive and helpful at all times.
Ms.CC Nov 20
Sold a property recently through dexters. Both Toby and Charlotte were amazing. Our sale wasn't straight forward, but they both helped us tremendously. The post offer care from them both couldn't be faulted.
Ms.AP Nov 20
Great service from Dexters. In particular Ryan has been incredible throughout my sale and purchase. Very professional and on the ball at all times!
Ms.NB Nov 20
I Had dealings with various staff at Hampton Dexters and found everyone extremely good with the transition of sale but particularly and personally I dealt with Ryan Walker more than often. Ryan was knowledgeable, professional and helpful throughout. I'm currently dealing with Ryan on another property and I'm sure it won't be the last.
Mr.PL Nov 20
Toby and his team are great negotiators. They were efficient and informative. I was acting on behalf of my parents with the sale of their house and it was particularly challenging as I lived 300 miles away but it went through very smoothly with a great buyer. Thank you for your help with making my parent's move. Best wishes Caroline.
Ms.CK Nov 20
Jessica has been absolutely brilliant in helping myself and my son find a home to rent. Her professional, friendly manner has shone through and she has been extremely accommodating to our needs/requests. She is a quick mover. Makes the process easy and great at explaining all the steps needed. Top letting agent she is. We can't wait to move in. Thank you Jessica!
Ms.HM Oct 20
We had great experience with Dexters Hampton office. We mainly dealt with Nikki and Ayca who were both great in communication, very accommodating, quick to act, professional, super friendly and very pleasant to deal with. They were very helpful in finalizing our rental agreement so quickly. Many thanks to all the time and hard work they put in. Great service.
Ms.SA Sep 20
Toby was great - arranged viewings with ease and even told us about one we wern't aware that was available - Thank you!
Ms.DC Sep 20
Rented a property through them. Sarah and Charlotte were helpful and friendly throughout the process.
Mr.ST Sep 20
Really great Dexters team whose expert guidance has been invaluable in our house-buying journey. Can't recommend them enough especially the determination of Kelly, Ryan, Toby and the team at Hampton.
Ms.HT Aug 20