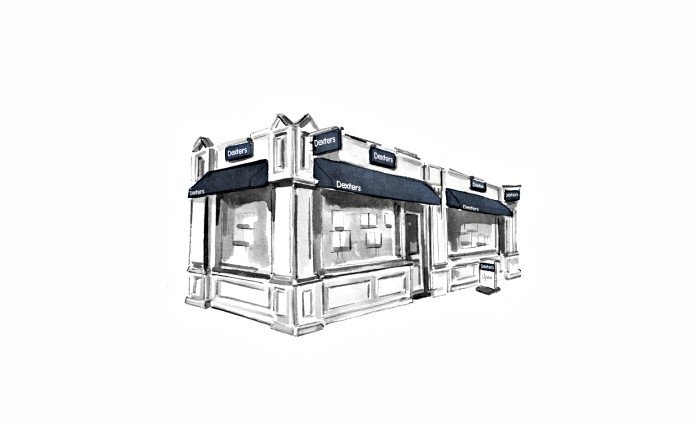 Local property guides
Hampton, Countryside Estate, Hampton Hill, The Ormonds, Nurserylands, The Triangle, Hanworth, Hanworth Park, Hampton Court, East Molesey, West Molesey, Hurst Park, Molesey
Customer Reviews of Dexters Hampton Estate Agents
Dexters Hampton Estate Agents Customers have rated our service as 5/ 5, based on 130 reviews.
Toby from the Hampton office was competent, attentive and sympathetic through the whole process both for vendor and purchaser (us). He ensured processes and communication where kept on top of in a relatively complex protracted process, which resulted in the best possible experience and outcome for all.
Ms.KH Apr 21
Friendly staff and very good customer service, I would thank you Jaye and Charlotte for your help.
Ms.S Apr 21
The team at Dexters was professional and dedicated. Anne-Marie went out of her way to help us exchange when we encountered some last-minute hurdles with the property we were buying, and Toby was great at handling the sale of our own property. I would recommend them any day.
Ms.SC Mar 21
Tom was very professional, and responded the same day with any questions I had. My flat had a tenant lined up within a week of me contacting Dexters about letting it. I would recommend Dexters if you wish to let your property.
Mr.RH Mar 21
Martin has delivered a peerless level of service and an unsurpassed local area knowledge. Plus, and this is a rarity, completely grasped my requirements. 100%.
Mr.DM Mar 21
I recently bought a house through Dexters, Hampton branch, and I was very impressed with the service I received. In particular, both Toby and Charlotte made the whole transaction process very smooth and stress free. I would like to thoroughly recommend Dexters in Hampton to anyone considering a property purchase or sale.
Mr.PC Feb 21
I recently moved to new place through Dexters and happy to say that overall process was smooth because of their great service and prompt response. Special thanks to Sarah and Hannah for great management.
Mr.GK Feb 21
Special mention to Jessica who has been extremely responsive to my calls and emails regarding the letting of my property. Very professional and polite. Knows all the processes inside-out. Very satisfied.
Mr.JW Jan 21
Our personal experience with Toby (Dexters estate agents) has been 2nd to none.
We found Toby to be understanding, courteous & attentive in the selling of our property. He worked extremely hard in an honest attempt to sell our property. We will not hesitate in contacting Toby if & when we decide to sell.
Mr.GC Jan 21
Martin is a very professional, friendly estate agent. He puts the clients first and most importantly he is not too pushy his priorities are the clients needs and wants but also finding their dream home.
Mr.DP Jan 21