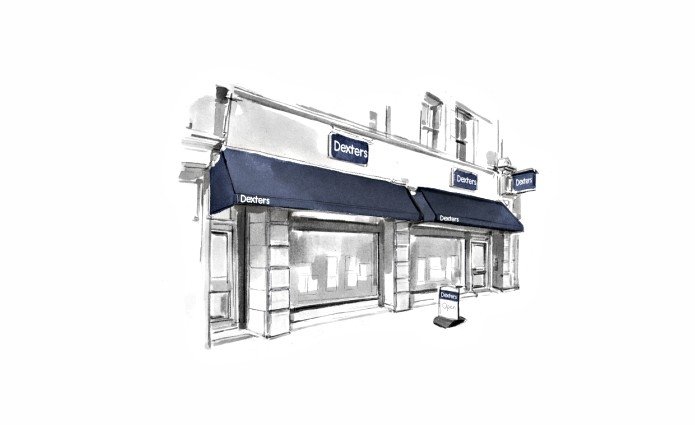 To see points of interest and information on local schools, please use the buttons at the bottom of the map.
Customer Reviews of Dexters Hammersmith Estate Agents
Dexters Hammersmith Estate Agents Customers have rated our service as 4.9/ 5, based on 99 reviews.
Dexters and the letting team have gone above and beyond in supporting me as a landlord (especially when a leak occurred in the flat). I lived abroad for 3 years and they handled the flat amazingly. They were in coordination with the building management company as well as the tenants and kept me posted as the problem got sorted. They also supported the tenants amazingly in what was best for them all along.
The team has been outstandingly responsive and supportive.
Sarah and Sasha have been the best, thank you so much to you both and to the team.
Definitely recommending Dexters if you want to rent your flat and have a team taking care of it all.
Mrs.BC Jun 21
We are incredibly glad that we decided to find a flat through Dexters and are very happy with the service that Manny provided for us! She was always available to answer any questions we had and the whole moving process was incredibly smooth and well managed. We really appreciate all her help and hard-work.
100% recommend for anyone looking for an estate agents!
Mrs.CS Jun 21
One of the easiest rental's I've ever taken on!
Manny helped us immensely when it came to answering our never ending questions, she made us feel involved and constantly up to date with everything involved in the rental process. The process is thorough and can take time - but that's a good thing, you feel taken care of and like your dealing with professionals (which you are).
Highly recommend Dexters Hammersmith (& Manny)
Mr.WC Jun 21
Gina was an absolute delight to work with in finding our new flat. Helpful, communicative and supported us in flexing the start date of our tenancy I think we had a really honest and transparent process.
We would recommend Gina and Dexters, Hammersmith as reliable and supporting agent for finding your next home.
Mr.MS Jun 21
I can not speak highly enough of my experience with Manny at the Hammersmith branch, from start to the end of my tenancy she assisted in all aspects with a wealth of knowledge and a great personality, a true asset to the company!
Mr.IK Apr 21
As a landlord of 25 years standing in London, I am heartily endorsing Christian of Dexters: excellent comms. Keys, inventory clerk arrangements, contact with the new tenant..all executed in a warm and professional way. Very happy so far.
Mr.DE Apr 21
Dexters Hammersmith have been extremely helpful and professional in selling our flat. Hannah has been great - very organised and great at chasing things through with other parties. We're very pleased we chose to go with Dexters and would recommend. Thank you Hannah!
Ms.HB Mar 21
Alice in Dexters Hammersmith is truly an asset to the office there. She responded to my questions quickly, going above and beyond in terms of service. She was patient with my very long list of nitty gritty questions and was able to accommodate me where possible. Thank you Alice (and Charlotte), love the new home!
Mr.AF Mar 21
Had a really good experience with Manny from Dexters Lettings. Professional, friendly, responsive and caring. We need more like her!
Ms.SR Feb 21
We have just done a transaction with Carla and her team and are absolutely delighted with the speed, thoroughness and professionalism of their service. Also, so friendly. Can definitely recommend. Thanks team.
Ms.CC Jan 21