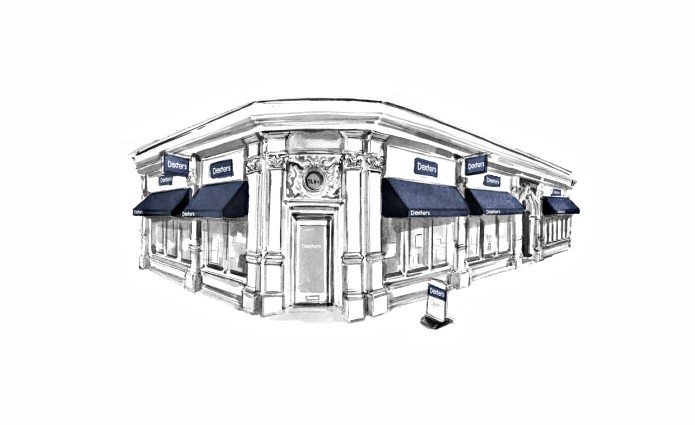 To see points of interest and information on local schools, please use the buttons at the bottom of the map.
Customer Reviews of Dexters Fulham Estate Agents
Dexters Fulham Estate Agents Customers have rated our service as 5/ 5, based on 130 reviews.
We wanted a team that would be SUPER pro-active - always on it and always communicating.
Dexters has been just that from the get go - speedy to value our place, speedy to get plans and photos done, speedy to market and - most importantly - speedy to getting viewings up and running.
Alexandra has been awesome. Very nice to deal with, always on it and particularly good with communication and regular updates. Great stuff!
Mr.AW Jun 21
I've been using Dexters for the last few years now to let our my flat in Parsons Green and I've found them very professional, friendly and good at what they do.
This year my tenants wanted to leave early and Dexters sorted everything out smoothly and I lost no income or other costs from this.
They are all good in the Fulham Office but Libby, in particular, impresses. I'm not always an easy client to deal with but Libby is unfailingly helpful and professional which is very much appreciated.
Keep up the good work.
Mr.J Jun 21
Great experience with Dexters Fulham. Liz was extremely helpful and provided the best professional service. She was very helpful with my property search, being proactive and great at communicating with us throughout the process. In particular she took the time to accommodate viewings in evenings and weekends which was greatly appreciated with a busy work schedule. Thank you Liz, I would fully recommend you to my friends and family!
Mrs.PM Jun 21
Huge thank you to Liz at Dexters in Fulham! She has been an absolute gem in taking the time to listen to my requirements for my first home purchase and finding amazing properties based on this. Highly recommend dealing with Liz!
Ms.LU Apr 21
Purchase of flat - excellent service from Charlie and the team at Dexters in Fulham. Positive experience - Charlie led me through the process and provided well-rounded and commercial insight during negotiations over an extended period. Highly recommend for end to end service.
Ms.EM Apr 21
Charlie and his team were amazing for us. We had three agencies come and look at our house, but we chose Charlie and Dexters for his honesty and 'non salesy' style. He didn't over promise and gave us a clear plan and projection of how and when he would sell our house, and he delivered! What's more is he worked overly hard to rescue our sale when we almost lost it because of an outrageous surveyors report, and once again, he delivered. It's been a pleasure working with Charlie and Dexters and would highly recommended them to anyone.
Mr.JH Mar 21
Dexters have been my favourite out of all of the agents I have been working with. Liz has been really helpful putting in a lot of time helping me find the perfect home for me.. I feel totally in safe hands with Dexters and I trust the advice that they have been giving me throughout the process.
Ms.FR Mar 21
Charlie at Dexters in Fulham has restored my faith in estate agents he called when he said he would kept us as a family updated and was always on hand with any questions we needed answers our property went under offer in days and that's down to a great team of people thank you.
Ms.KW Feb 21
Good straightforward communication and efficient service for my flat purchase, overcoming all obstacles presented by the pandemic. Charlie was very knowledgeable and helpful throughout.
Mr.SP Jan 21
Tadas was very professional and helpful, continually kept me up to date with the purchase of my property.
Ms.AN Jan 21