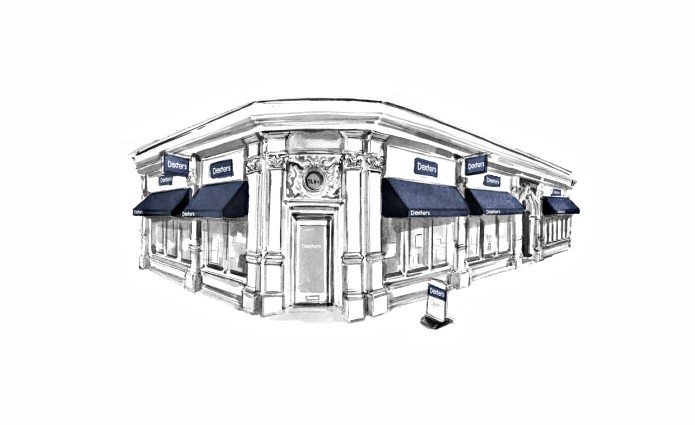 Customer Reviews of Dexters Fulham Estate Agents
Dexters Fulham Estate Agents Customers have rated our service as 5/ 5, based on 120 reviews.
Extremely good communication throughout the process from Tadas, who is evidently an extremely resourceful, helpful and energetic member of the Dexters team.
Mr.JS Dec 20
The team is always happy and positive! is a joy to work with Greg, Georgy and Libby, as they are very professional and kind. Keep up with the good work Dexters!
Ms.IT Dec 20
Dexters Fulham, have looked after my properties for many years. They give great, professional service without fail. Particular thanks to Sacha this time, who recently organised and co-ordinated on site testing in the middle of Covid lockdowns while being efficient, polite and good humoured. I would give 6 out of 5 stars if I could.
Mr.AS Dec 20
I'm thrilled with my experience with Dexters Fulham. Liz was incredibly friendly and prompt in her service throughout the process. She showed me around some lovely properties perfectly suited to my requests. I highly recommend this branch and Liz in particular - a lovely area with great properties and even better service!
Ms.CS Dec 20
I think highly of and trust Dexters. They come across a very professional estate agency. Liz from Fulham office was especially helpful. She was punctual at viewings and very knowledgeable about the properties she was showing us. Good job Liz!
Ms.SL Dec 20
Selling my flat with Dexters in Fulham was such an easy and straightforward process. Their strategy and client list are second to none. I received numerous offers within the 1st week on the market. Rudy executed the sale perfectly and ensured that it went through quickly and smoothly. Rudy was an absolute superstar! The team were marvellous, particularly Charlie the director, another wonderful superstar who provided fantastic assistance too. I would use them again in a heartbeat.
Mr.SO Nov 20
My experience with Dexters was fantastic. Liz was very efficient and friendly when I have spoke to her about properties over the phone. She then sent me lots of information on the properties that she felt suited what I was looking for, and then took me to see some of my favourites. Overall, very happy with the service I received from her!
Ms.LD Nov 20
Great experience of buying a property via Dexters Fulham Office. Tadas was extremely professional, responsive and facilitated a prompt and seamless exchange of contracts and completion. Highly recommended.
Mr.MG Nov 20
Charlie was wonderful! Extremely helpful, friendly and patient. We have dealt with several estate agents over the last year but Dexters have been by far the best.
Ms.RM Nov 20
Libby was a pleasure to work with in a recent rental search. She was efficient and provided service with a smile. Thank you & will certainly be recommending Dexters!
Ms.AB Nov 20