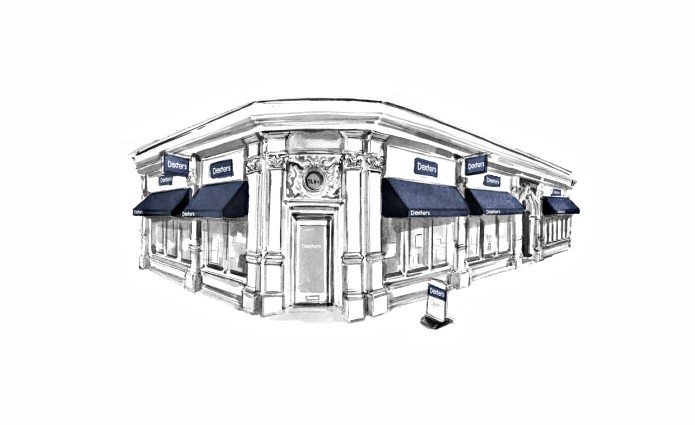 Customer Reviews of Dexters Fulham Estate Agents
Dexters Fulham Estate Agents Customers have rated our service as 5/ 5, based on 137 reviews.
I recently sold my home through Dexters and I can most definitely say I will never use another agent again. So called leading estate agents that charge a higher commission have lost their touch, their drive and don't even come close. I dealt with Charlie I-G at the Fulham branch who always managed to raise a smile out of me during a difficult sale and the many stressful situations that we all know can arise during the process. Charlie honestly went above and beyond to ensure my sale went through; his professionalism, determination and negotiation skills are truly a wonder to behold. If I could take him with me to negotiate everything in life for me I would! I must mention Liz and other Charlie who were also amazing and always up to speed. Well done Dexters for putting together a fantastic team.
Ms.LS Aug 21
I have just been in the process of renewing a tenancy when we came across a property with Dexters on Prothero road. The moving process is so quick and easy and Chloe really sold the property for us! We loved the property - but Chloe exceeded all of our expectations to make sure everything was okay, that we had everything ready and what we needed to do. As me and my other flatmate are young working professionals she made sure we knew everything and even behind working hours made sure I was okay when I didn't know what to do. She has been an absolute dream in getting us this tenancy and I couldn't be more grateful for her and wish upon a better estate agent! We would definitely rent through Dexters again and I will personally request Chloe for my next tenancy.
Ms.PT Aug 21
My husband and I recently sold our property and Liz at Dexter's was amazing. Talk about a personal touch! She not only helped us to sell at a price we were happy with, she connected us to another Dexter's branch in order to increase their efficiency. Would happily take her for drinks anytime to thank her for making what can be a very difficult and stressful time a breeze. Thanks Liz.
Mr.CR Jul 21
Alexandra has been really helpful so far. Excellent communication and a pleasure to deal with and always finding properties appropriate.
Ms.AA Jul 21
Alexandra and the Dexter's Team at the Fulham office have provided an excellent service and I would highly recommend them. They are very responsive and were pro-active in relation to my property search.
Alexandra, has been helpful and pro-active throughout the entire process!!
Mr.SO Jul 21
Liz worked tirelessly to get our transaction over the line despite the protracted process due to legal issues. Very responsive and always in close communication.
Mr.RM Jul 21
Dexters were fantastic in selling our Fulham property. We researched several estate agents when deciding who to go with and chose Dexters based on their scale and them being able to drive a lot of demand for our property in short space of time, utilising their team and their substantial database of in-market buyers. This was absolutely the right decision as they got us a range of excellent offers. We dealt with Charlie Ince-Greene as our lead agent and his communication throughout the process was excellent, always quick to respond and fantastic in helping us navigate through some challenging circumstances with our sale, with extremely tight deadlines. Dexters really delivered for us and we would recommend the Fulham office to anyone looking to sell in the area!
Mr.AB Jul 21
We wanted a team that would be SUPER pro-active - always on it and always communicating.
Dexters has been just that from the get go - speedy to value our place, speedy to get plans and photos done, speedy to market and - most importantly - speedy to getting viewings up and running.
Alexandra has been awesome. Very nice to deal with, always on it and particularly good with communication and regular updates. Great stuff!
Mr.AW Jun 21
I've been using Dexters for the last few years now to let our my flat in Parsons Green and I've found them very professional, friendly and good at what they do.
This year my tenants wanted to leave early and Dexters sorted everything out smoothly and I lost no income or other costs from this.
They are all good in the Fulham Office but Libby, in particular, impresses. I'm not always an easy client to deal with but Libby is unfailingly helpful and professional which is very much appreciated.
Keep up the good work.
Mr.J Jun 21
Great experience with Dexters Fulham. Liz was extremely helpful and provided the best professional service. She was very helpful with my property search, being proactive and great at communicating with us throughout the process. In particular she took the time to accommodate viewings in evenings and weekends which was greatly appreciated with a busy work schedule. Thank you Liz, I would fully recommend you to my friends and family!
Mrs.PM Jun 21