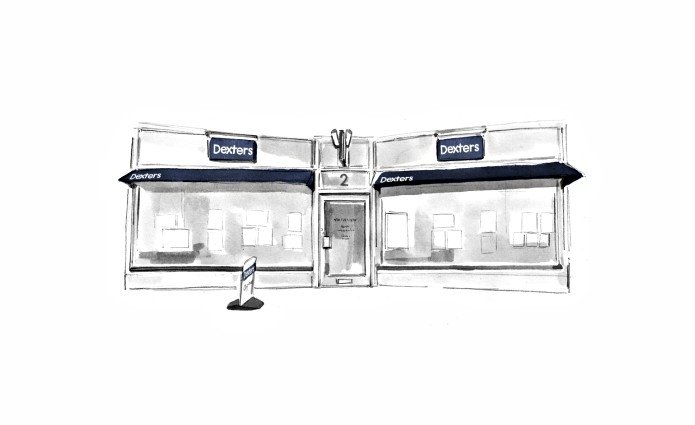 Local property guides
Poets Corner, Ealing, Pitshanger, Central Ealing and Lammas Park, Ealing Common, West Ealing, Northfields, Hanwell, South Ealing, Haymills, Greenford, Southall
Customer Reviews of Dexters Ealing Estate Agents
Dexters Ealing Estate Agents Customers have rated our service as 4.9/ 5, based on 112 reviews.
Wanted to extend my sincerest thanks and appreciation to Fabio Verducci and Pam Thomson from the Ealing and Chiswick offices. Having gone through a nightmare with a previous sale that fell through at the 11th hour, Fabio was able to market and secure a sale in under 10 days. I kid you not, he works like lightening! Pam was absolutely amazing in ensuring any delays and obstacles very quickly resolved. Between them they ensured the process was smooth and progressed to completion without delay. I would highly recommend Dexters for truly professional and results driven sale.
Mr.AR Aug 20
This branch was extremely helpful in our property search, and Camillia particularly went above and beyond to support us. Very happy with the service of this estate agents, even if we didn't find a property through them, they were very thorough and communicative.
Ms.NK Aug 20
Saif at the Ealing office was brilliant in helping my partner and I find a new flat to rent in an area we hadn't lived in before. We had great service from him from our initial contact via email and then to viewing a number of properties, despite having to adhere strictly to restrictions put in place due to Covid 19. This extended through the offer process that Saif guided us through brilliantly - he was always quick to respond and extremely helpful answering any questions or worries we had. We're very excited to move into our new flat and area, and huge thanks to Saif for making the process so easy for us.
Mr.OR Aug 20
Highly recommended! In one week we moved in to our new apartment!
Mr.MK Aug 20
Negin Provided fair advice, worked really hard on both properties of ours while we are not in the country and unable to travel. Never says there is something that could not be done. Did a massive thing negotiating on our behalf with the previous tenant - we managed to recover significant amount with her help. 11 out of 10.
Mr.VR Jul 20
We've had an excellent experience with Dexters. The eagerness and ease of finding our new home for us was perfect. Anthony really helped with finding us lots of possible locations that met our criteria and then ensured the smooth transistion of securing our new place once we had chosen. He even went the extra mile and recorded a video of the property for us as we couldn't make a second visit. Top notch service and can't wait to move in!
Mr.MG Apr 20
George Adeyeb provided excellent service the communication super effective and professional . Through him the entire process from setting up a viewing to signing our agreement was a breeze. Highly recommended!
Mr.MA Apr 20
I had a great experience house hunting with be Anthony. He took the time to understand what I was looking for and showed me only properties that matched those requirements.
Ms.MP Mar 20
I have just agreed a rental agreement with Shan at the Dexters Ealing Broadway office. From the morning that Shan showed me around some potential flats her easy going personality, flexibility and desire to find the right match were clear. As we progressed through the referencing and payments Shan was incredibly professional and precise. She always got got back to me quick after liaising with the landlord. In conclusion I can 100% recommend Shan at Dexters if you're looking for a lettings agent in Ealing. Shan - thanks for your help and making the process so straightforward.
Mr.TK Mar 20
We let out our flat with Dexters, the team are exceptional, friendly and professional. Ruchika, Megan, Shan, Anthony, George and Ellie all helped and made things pretty easy. The team have been understanding to our requirements and always helpful and willing. I couldn't recommend them enough.
Ms.NS Feb 20