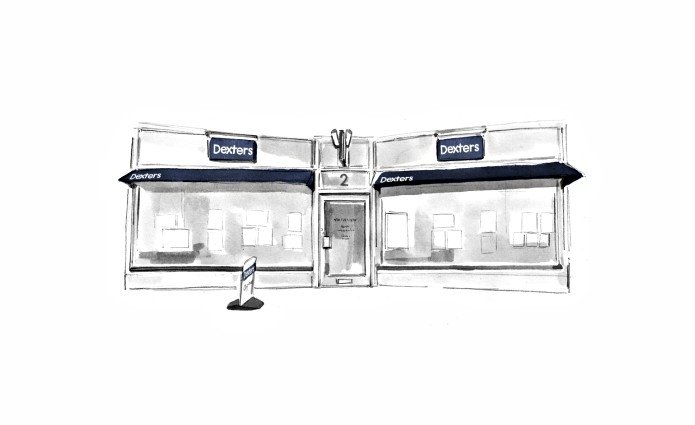 Local property guides
Poets Corner, Ealing, Pitshanger, Central Ealing and Lammas Park, Ealing Common, West Ealing, Northfields, Hanwell, South Ealing, Haymills, Greenford, Southall
Customer Reviews of Dexters Ealing Estate Agents
Dexters Ealing Estate Agents Customers have rated our service as 5/ 5, based on 133 reviews.
I have came across many estate agents recently through selling and buying houses, Dexters Ealing office was very professional and friendly. The manager Marc conducted the viewing in a professional and gentleman-like manner, also very good and timely communication. They are very good estate agents.
Ms.EC Apr 21
Ealing Dexters once again provided great service to recently let our house in Ealing Common. We were surprised at the number of viewings they managed to arrange and achieved multiple offers, which was remarkable in the middle of a pandemic. Throughout the process Dexters acted professionally and provided regular updates, eventually advising us which applicants to go with. We only had a short void period of one week which we were delighted with. Dexters arranged, at short notice, cleaning and check in services. Jimmy also recommended contractors to us. Special thanks to both to Michael, Jimmy, Camellia & Carly who were our main points of contacts.
Mr.DM Apr 21
Camellia was super helpful in explaining and guiding me through the whole rental process. She took extra time to even give tips and advice about everything involved about moving in and the neighbourhood. Thanks for taking a lot of the stress away!
Mr.TM Mar 21
I had a very smooth transition from my previous flat to the new one. I highly recommend this service. Many thanks George!
Mr.FC Feb 21
Michael at Dexters Ealing Estate handled my property renting. He is professional and very helpful.
Mr.JQ Jan 21
Great Service, efficient and very helpful with all queries - we dealt with Ruchika who personally ensured a professional and efficient service.
Ms.MK Jan 21
Thank you Daisy, Grace, Michael, George, Ricardo and Anthony and your fantastic team working hard and offering 5 star service in this very difficult time. Counting you among the real heroes supporting tenants and landlords during Covid pandemic. Be safe. Wishing you and your families our prayers during this festive season. God bless. Merry Christmas.
Mr.JS Dec 20
Dexters just helped us buy our first flat. The whole process from viewing to exchange of contracts took less than two months and we were always guided on next steps and kept updated the whole time. We cannot recommend their services more.
Mr.AER Dec 20
Have used Dexters Ealing Broadway for almost ten years and always a great and polite service. Quick off the mark for any issues of maintenance and providing landlord documents ie repair invoices etc. George who looks after my property is a Top Man.
Mr.SP Dec 20
Saif and his team at Dexters in Ealing Broadway worked very hard, throughout the recent challenging times, to secure suitable tenants for my 3 bedroom flat in North Ealing - Finding the right tenants for the right property needs good judgement and empathy (and often patience under pressure) and I'm very happy with the responsive communications and overall service provided.
Ms.YJ Dec 20