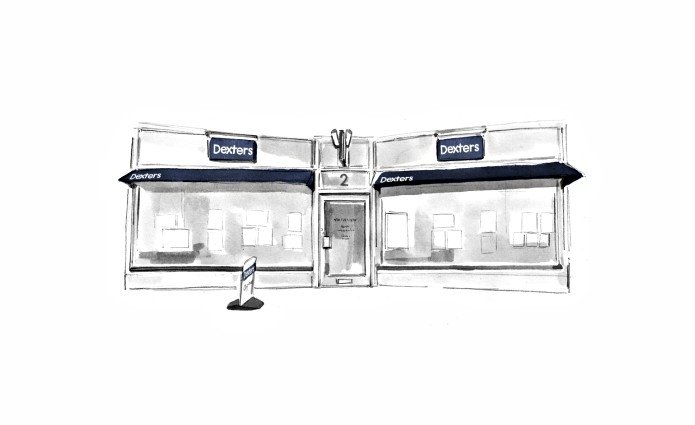 Local property guides
Poets Corner, Ealing, Pitshanger, Central Ealing and Lammas Park, Ealing Common, West Ealing, Northfields, Hanwell, South Ealing, Haymills, Greenford, Southall
Customer Reviews of Dexters Ealing Estate Agents
Dexters Ealing Estate Agents Customers have rated our service as 5/ 5, based on 127 reviews.
Dexters just helped us buy our first flat. The whole process from viewing to exchange of contracts took less than two months and we were always guided on next steps and kept updated the whole time. We cannot recommend their services more.
Mr.AER Dec 20
Have used Dexters Ealing Broadway for almost ten years and always a great and polite service. Quick off the mark for any issues of maintenance and providing landlord documents ie repair invoices etc. George who looks after my property is a Top Man.
Mr.SP Dec 20
Saif and his team at Dexters in Ealing Broadway worked very hard, throughout the recent challenging times, to secure suitable tenants for my 3 bedroom flat in North Ealing - Finding the right tenants for the right property needs good judgement and empathy (and often patience under pressure) and I'm very happy with the responsive communications and overall service provided.
Ms.YJ Dec 20
Dexters have provided me with great advice and have helped me find the right investment property. The team are awesome, highly recommend!
Mr.BC Dec 20
Thank you Daisy, Grace, Michael, George, Ricardo and Anthony and your fantastic team working hard and offering 5 star service in this very difficult time. Counting you among the real heroes supporting tenants and landlords during Covid pandemic. Be safe. Wishing you and your families our prayers during this festive season. God bless. Merry Christmas.
Mr.JS Dec 20
I can't tell you what an amazing service I received from Dexters. Anthony (Ealing Broadway Branch) went above and beyond to help me find and secure a home. He was able to make a very stressful situation much more manageable. I can't thank you enough for all your time and kindness, You're a credit to your office and your company. Would I recommend Dexters to anyone who may require there services? Absolutely 100%.
Ms.JP Nov 20
Great service from Saif and the team in Ealing, managed to help me lockdown a suitable rental very effectively and efficiently. Thank you!
Mr.TB Nov 20
I have to commend Anthony for this very neat place we got thanks to him. He is very hands on and explained clearly the whole process, we got this place sooner than we expected.
Mr.NV Nov 20
We've been dealing with Amarhl at Dexterss Ealing during our entire property search and have found him to be super helpful, honest, and responsive. Highly professional and made us feel at ease during a stressful lockdown property search!
Mr.SR Nov 20
5 star service! Yasmin paterson and the team were very knowledgable and helpful throughout the whole process. Helping me achieve an amazing price for my property - Would highly recommend.
Mr.RB Nov 20