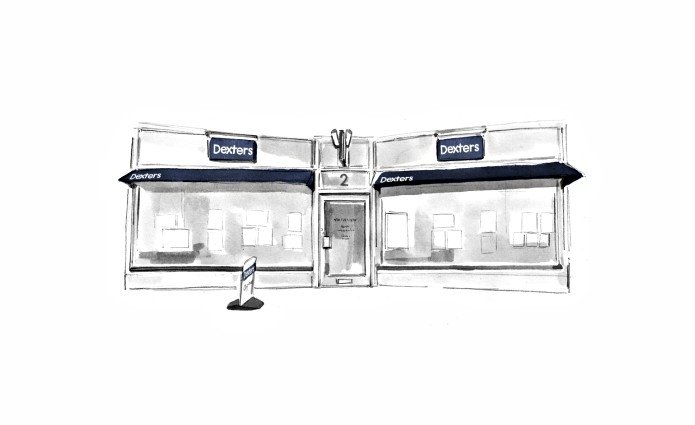 To see points of interest and information on local schools, please use the buttons at the bottom of the map.
Local property guides
Ealing, Pitshanger, Central Ealing and Lammas Park, Ealing Common, West Ealing, Northfields, Hanwell, South Ealing, Haymills, Greenford, Southall, West Twyford, Alperton, Perivale
Customer Reviews of Dexters Ealing Estate Agents
Dexters Ealing Estate Agents Customers have rated our service as 5/ 5, based on 138 reviews.
Absolutely brilliant, I cannot recommend them highly enough - excellent customer service, efficient and reliable. Michael and Ellie managed to find me a number of good quality potential tenants for my bungalow extremely early on in the process and, needless to say, the property was let with only a gap of three days between tenants.
I have used Dexters Ealing and Northfields over the years and have always found them to be extremely professional, highly organised and passionate about meeting my needs and expectations as a landlord. Their responsiveness to the client's need for feedback and their impressive communication skills have been second to none to date.
Mrs.RL Jun 21
Our experience with Dexters Ealing was very positive. After looking for suitable flats for several weeks with other agencies, once we contacted Dexters it just took us a few days to find exactly what we were looking for. In particular, Anthony was highly responsive and professional throughout the whole process, showed us several flats within the same day and accelerated substantially the paperwork. Highly recommended!
Mr.JB Jun 21
Anthony at Dexters Ealing has gone absolutely above and beyond over the last 10 days during my rental property search. His energy, positivity and proactivity have helped me to secure a wonderful property and I am very grateful. I highly recommend Dexters, and Anthony in particular, and will certainly use them again in the future.
Mrs.JC Jun 21
I would definitely recommend Dexter's for selling your property.
Marc and the whole team at the Ealing office were very helpful and professional. Alley and Pam were extremely diligent, offered good advice and continually followed up to make sure the sale progressed smoothly. They always made themselves available and kept me well informed every step of the way.
Mrs.RH Jun 21
Would strongly recommend Dexters Ealing, had a very smooth experience moving into our apartment thanks to Ellie's continuous support throughout the whole process. She was extremely helpful and was always available to assist us with anything we needed :)
Mr.TT Jun 21
I have came across many estate agents recently through selling and buying houses, Dexters Ealing office was very professional and friendly. The manager Marc conducted the viewing in a professional and gentleman-like manner, also very good and timely communication. They are very good estate agents.
Ms.EC Apr 21
Ealing Dexters once again provided great service to recently let our house in Ealing Common. We were surprised at the number of viewings they managed to arrange and achieved multiple offers, which was remarkable in the middle of a pandemic. Throughout the process Dexters acted professionally and provided regular updates, eventually advising us which applicants to go with. We only had a short void period of one week which we were delighted with. Dexters arranged, at short notice, cleaning and check in services. Jimmy also recommended contractors to us. Special thanks to both to Michael, Jimmy, Camellia & Carly who were our main points of contacts.
Mr.DM Apr 21
Camellia was super helpful in explaining and guiding me through the whole rental process. She took extra time to even give tips and advice about everything involved about moving in and the neighbourhood. Thanks for taking a lot of the stress away!
Mr.TM Mar 21
I had a very smooth transition from my previous flat to the new one. I highly recommend this service. Many thanks George!
Mr.FC Feb 21
Michael at Dexters Ealing Estate handled my property renting. He is professional and very helpful.
Mr.JQ Jan 21