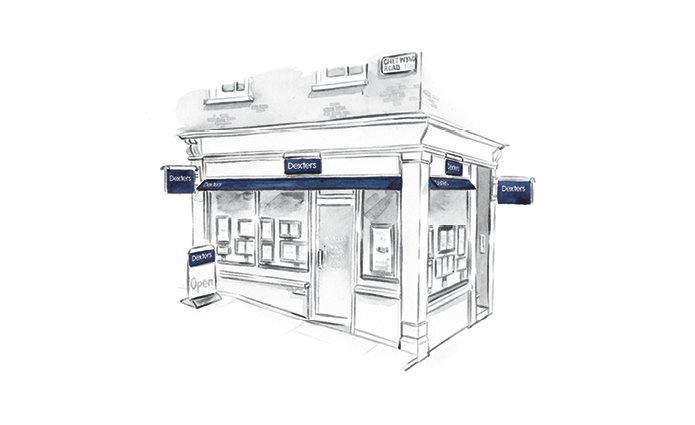 Local property guides
Tufnell Park, Archway, Camden Town, Crouch End, Dartmouth Park, Elthorne Park, Finsbury Park, Gospel Oak, Highgate, Holloway, Whitehall Park, Stoke Newington
Customer Reviews of Dexters Dartmouth Park & Tufnell Park Estate Agents
Dexters Dartmouth Park & Tufnell Park Estate Agents Customers have rated our service as 5/ 5, based on 69 reviews.
An excellent service from Dexters with Samantha Sales Support Manager single-handedly saving my property purchase from falling through at a rocky point during the process. I've been impressed with Dexter's service from beginning to end and Sam's support has been above and beyond throughout. Many thanks and highly recommended!!
Ms R.E Oct 21
The team were professional and trustworthy. Very happy with the results in the sale of our flat and would recommend using Dexters in Dartmouth Park again.
Mrs.LA Sep 21
NW5 branch was kept me updated and very helpful though all the stages of the sales. Positive to make sure went though the line
Mrs.SZ Sep 21
Just completed on the sale of our flat in Tufnell Park; Dexter's very quickly secured several credible buyers. We were particularly impressed with the team's tenacity in pushing along the process to completion, and keeping us regularly updated.
Mr.NK Sep 21
Highly impressed with Izzi Jordan's diligence and efficiency in handling our house purchase.
Mrs.DD Aug 21
The agent I worked with, James Chew, went above and beyond to find me my perfect place. Excellent and professional service, would highly recommend him to anyone.
Mr.MP Aug 21
James Chew and the Dexter's team were incredible it has been a seamless experience.
Ms.KW Aug 21
Charlie, James and Samantha at the Dartmouth Park branch handled our sale and they were outstanding. I wouldn't normally recommend an estate agent but I have to say that I wouldn't hesitate to recommend Dexters based on our recent experience. The service was professional, ambitious, realistic and had ongoing follow through. Everything you need when handing over your property to others and seeking guidance. I was able to step back and trust in them to take over and have my back!
Mrs.CB Aug 21
The conveyancing process took longer than expected, but as soon as Samantha Vangeen started looking after our sale, things dramatically improved - she really made us feel looked after and she dealt with us with true professionalism and good humour. I really don't think we would have met the stamp duty deadline had it not been for Sam's efforts in pushing everything along and pulling everything together - if only we had her from the start, we would have saved a lot of stress ! Thanks Sam & team.
Mr D.H Jul 21
I recently found a property to purchase using Dexters at York Rise. Rafael assisted me with the process. He was incredibly helpful and professional during my viewings and also the associated process of making an offer. His knowledge of the local market, efficiency in working through the offer process and response time to any of my queries was impressive. He was a pleasure to deal with and overall great customer service.
Mr.GH Jul 21