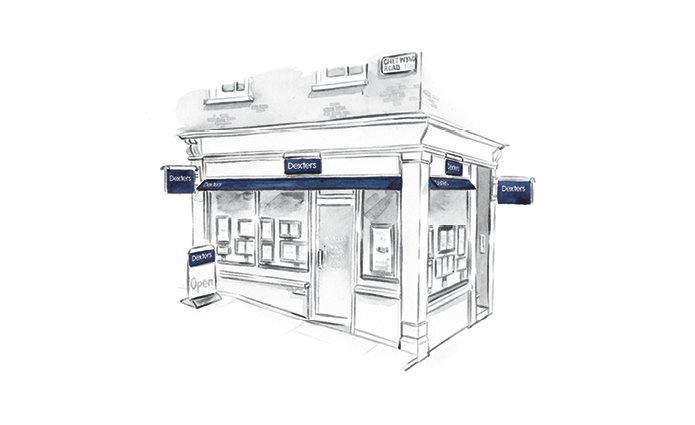 Local property guides
Tufnell Park, Archway, Camden Town, Crouch End, Dartmouth Park, Elthorne Park, Finsbury Park, Gospel Oak, Highgate, Holloway, Muswell Hill, East Finchley, Whitehall Park, Stoke Newington
Customer Reviews of Dexters Dartmouth Park Estate Agents
Dexters Dartmouth Park Estate Agents Customers have rated our service as 4.9/ 5, based on 51 reviews.
After looking for quite some time James managed to get me into suitable properties so we weren't wasting time. He always returned my calls and guided me through the process as I am a first time buyer with lots of questions.
Mr.CB Apr 21
We were very impressed with all the hard and determined work put in by the Dexters Dartmouth Park office. Josh especially was instrumental in making the whole transaction process as smooth and stress free as possible. We would thoroughly recommend Dexters, and we cannot emphasise enough the importance of appointing the best estate agent to manage the sale of, for most people, their most valuable asset by a considerable margin!
Mr.PC Apr 21
Thank you very much to Dexters for doing an amazing job on the sale of our property! Josh, our estate agent, has been fantastic throughout the process. The team are brilliant, and they are all very knowledgeable about the area and the comparisons between properties. Josh answered my endless amount of phone calls and was always so happy to help, he went above and beyond to make sure we were happy with everything. We also bought the property with Dexters Dartmouth Park 2 years ago, so we have experienced of both sides, and they were great then too! I could not recommend them more, they are the best in the area, if I could give more stars I would!
Ms.BY Mar 21
Josh guided us through the purchase of a house in Dartmouth Park. He was an absolute pleasure to deal with: very responsive, always calling back the same day and very professional. It was a relief not to be passed on to a back office service once the purchase was agreed. By remaining with the "front room" sales staff Dexters ensured that the people who knew the Vendors' best stayed on the case. That made getting answers to questions much easier and faster. It also meant that any small last minute issues that inevitably crop up were dealt with quickly and efficiently. Thoroughly recommend.
Ms.AB Mar 21
George did a fantastic job helping me to find my first property. A friendly and professional service that I would highly recommend.
Mr.TB Feb 21
The Dartmouth Park / Tufnell Park branch recently sold my maisonette. The service was fantastic — we got the price we were looking for, the communication from Charlie and his team was faultless, and it was a very good experience.
Mr.WB Nov 20
Great service and professional approach when selling our flat. George was excellent - responsive, honest and reassuring when needed! Would recommend.
Mr.NA Nov 20
Nikita was brilliant to work with. Very professional, warm and attentive. She helped to secure an offer on our property - thank you Nikita & the rest of the Dexters team!
Mr.DH Nov 20
We found George, Samantha and team excellent - very positive and proactive through a difficult market.
Mr.JE Nov 20
We worked with George Calderara. What a lovely guy! Super attentive and super positive! Which means a lot in the estate agenting game. He was our contact for all the nitty gritty of selling our place: through the thick-and-thin of contracting, exchanging and completing. He kept things moving. Whenever we needed to nudge the other party's solicitor he was there and happy to oblige. We never felt forgotten about. He was always on the end of the phone. This sale was a bit of a slog but with thanks to George we got to the finish line feeling happy and taken care of.
Mr.RM Oct 20