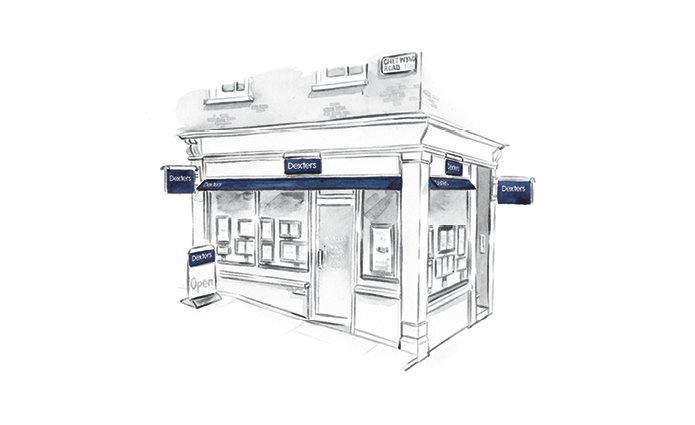 Local property guides
Tufnell Park, Archway, Camden Town, Crouch End, Dartmouth Park, Elthorne Park, Finsbury Park, Gospel Oak, Highgate, Holloway, Muswell Hill, East Finchley, Whitehall Park, Stoke Newington
Customer Reviews of Dexters Dartmouth Park Estate Agents
Dexters Dartmouth Park Estate Agents Customers have rated our service as 4.9/ 5, based on 46 reviews.
The Dartmouth Park / Tufnell Park branch recently sold my maisonette. The service was fantastic — we got the price we were looking for, the communication from Charlie and his team was faultless, and it was a very good experience.
Mr.WB Nov 20
Great service and professional approach when selling our flat. George was excellent - responsive, honest and reassuring when needed! Would recommend.
Mr.NA Nov 20
Nikita was brilliant to work with. Very professional, warm and attentive. She helped to secure an offer on our property - thank you Nikita & the rest of the Dexters team!
Mr.DH Nov 20
We found George, Samantha and team excellent - very positive and proactive through a difficult market.
Mr.JE Nov 20
We worked with George Calderara. What a lovely guy! Super attentive and super positive! Which means a lot in the estate agenting game. He was our contact for all the nitty gritty of selling our place: through the thick-and-thin of contracting, exchanging and completing. He kept things moving. Whenever we needed to nudge the other party's solicitor he was there and happy to oblige. We never felt forgotten about. He was always on the end of the phone. This sale was a bit of a slog but with thanks to George we got to the finish line feeling happy and taken care of.
Mr.RM Oct 20
We had to sell twice through Dexters. The second time was a great experience with our agents Charlie and Josh who were committed, energetic and very professional throughout. Josh in particular did a great job to keep the sale on track and moving forward. He's a great guy who'll go far. Thanks Josh and team.
Mr.PD Sep 20
George was professional, trustworthy and easy to deal with. He helped to guide us through our purchase, and kept things on track despite a few obstacles.
Mr.MW Aug 20
The sales team of George, Sam, and Nick are brilliant. Great balance of tenacity, professionalism, and experience to get a result. I would strongly recommend to anyone.
Mr.A Aug 20
We had been looking to buy a property in Dartmouth Park for a couple of years and connected with Nick early in our search. Nick knew what would be of interest to us and would proactively call when Dexters had properties that would be of interest (sometimes before they had been published to property sites) but never tried to show us anything that didn't fit the bill. After several viewings over a year he showed us a house that was exactly what we were after and facilitated a quick transaction. From our experience with Nick, Dexters Dartmouth Park are experts in their market and able to quickly connect the right buyers with sellers.
Mr.RR Aug 20
Amazing service. Highly recommend.
Mr.XN Apr 20