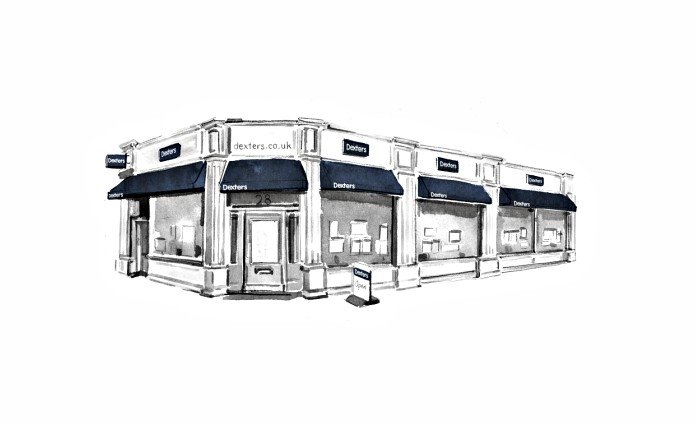 Customer Reviews of Dexters Clapham Estate Agents
Dexters Clapham Estate Agents Customers have rated our service as 5/ 5, based on 90 reviews.
We had a great experience searching for a home to buy with Dexters Clapham. We spent two days with Jamila who took us round a range of properties that aligned with our needs. Jamila and the team were very supportive throughout and made our search enjoyable and stress free.
Ms.KL Oct 20
We are so grateful George at Dexters got in touch directly back in Feb to tell us about the property we have now (finally!) bought. It was just in the nick of time pre-lockdown, we had been looking for months and had grown increasingly impossible to please. George had listened to what we needed and was flexible to ensure we could view before the market closed down in lockdown. We then dealt with Tal who was very responsive and kept both ourselves and the seller up to speed, she worked hard to ensure there were no hiccups along the way! So happy to be in, especially now we are expecting a baby. Thanks guys.
Ms.AK Sep 20
Great experience with Dexters as a first time buyer. Our agent Mat was brilliant. He intuitively picked up on the type of property we were looking for and showed us several places that had not even listed on the website yet. He guided us through the offer process and even remained in regular contact after offer acceptance. We were then put in the trustworthy hands of Tal who guided us from offer acceptance to exchange. She was very professional and diligent. She also was very considerate of our needs and time lines involved. She really helped pushed through the exchange. Overall, great service from Dexters. Thank you Mat & Tal!
Ms.RH Sep 20
We sold our 2-bed flat with Dexters. We found them to be extremely friendly and easy to talk to. They were very professional and would use them again in the future.
Mr.JG Sep 20
An outstanding team of people from senior management to the sales and delivery teams. I have been so impressed by the levels of professionalism, intelligence and commitment to finding the right buyer for my home and getting the deal over the line. It was clear that the sales team have good credibility with prospective buyers and have taken time to build relationships. Conversations on pricing and strategy were well considered and showed a good knowledge of the market. Particular thanks go to Rory and to Mat for getting us the right buyer and to Tal who worked so hard and with such good grace to get us to exchange.
Mr.RW Aug 20
Gaz and Tal were a great team to work with when it came to selling our house. Gaz is professional, on the ball and very easy to work with. Tal took over when it came to pushing the sale through and she was so persistent! A quality you have to have to see a deal to the end especially in the current market.
Ms.AS Jul 20
I found my dream house at short notice and needed to rush through a sale on my house and get an offer accepted on the new house. I have nothing but praise for the way George Underwood and his team ( special mention to Rory) drove this through. He did an amazing job in closing the deal at what had seemed to be insurmountable odds. He not only pushed through the sale of this house but convinced the vendor that I was the ideal and perfect future owner of the house, which he had built himself. All the team at Dexters Clapham are so polite and welcoming. The one stop shop they offer takes loads of hassle out of the process. I can't thank George enough. Robert.
Mr.RG Jun 20
We worked with George during our time looking for a house. He was very informed and helpful during the whole process. We would happily work with him again!
Mr.CP May 20
Just completed - Big thanks to Rory and whole team at Abbeville Road Dexters! Attentive support and sage advice delivered throughout the marketing and sale process. The whole team were always very friendly and always incredibly professional!
Ms.JS Mar 20
Both Beth & Gaz worked tirelessly during my property search to help me with my first purchase. Throughout the viewing and negotiation process they were both regularly at hand to answer any questions and give their expert guidance. Would definitely recommend!
Mr.MJ Mar 20