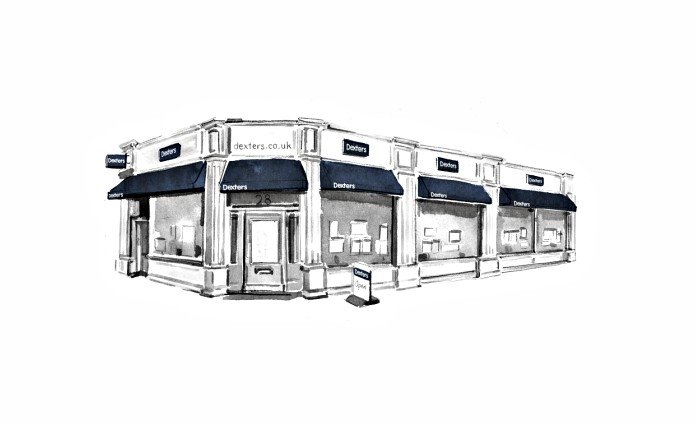 To see points of interest and information on local schools, please use the buttons at the bottom of the map.
Local property guides
Clapham, Clapham North, Clapham Old Town, Clapham Common, Abbeville Village, Nightingale Triangle, Heaver Estate, Streatham, Streatham Hill, Streatham Vale, Clapham Common Northside
Customer Reviews of Dexters Clapham Estate Agents
Dexters Clapham Estate Agents Customers have rated our service as 5/ 5, based on 115 reviews.
Having recently purchased my new home through Dexters, I can't fault their service and efficiency. Matt in particular was great, he was very knowledgable of the area and took the time to listen to what I was looking for in a new home. He ensured all my queries were responded to quickly and at no point did I feel confused about what the next steps were.
As my purchased was on its way to completion, Garry was great at keeping me informed and ensuring that things were on track which was very reassuring.
Overall, I had a great experience of Dexters and couldn't recommend them enough.
Mrs.TT Jun 21
Thank you to Dexters team for finding my new home! and in particular thank you to George for all support with the buying process. Always available and very professional. As a first time buyer, I found it quite challenging and furthermore with the stress of meeting the stamp duty holiday; but George, Tal and all Dexters team worked together to ensure we managed on time! Extremely grateful!
I would highly recommend Dexter to anyone buying a property!
Mrs.SR Jun 21
We've been really impressed with Matt Ward from Dexters, Abbeville Road, throughout our purchase. Matt really went above & beyond, from coordinating additional viewings outside his working hours, to supporting in conversations between us & the sellers on a daily basis. Thanks again for helping us push this through so quickly!
Mr.DP Jun 21
The team at Dexters in Clapham were amazing. From the very outset Mathieu made it very clear that as the seller I was his client and my best interests were the priority. Mathieu was very clear, in tune with the market in terms of valuation and responsive and he ensured the team of selling agents were properly briefed. Then I had the pleasure of working with Viki who was also amazing and got me such a great outcome. When I thought that was the best I could get, I was introduced to Garry in the "get the sale over the line" team. Gary kept me informed at all stages and we managed to get the sale over the line in 6 weeks saving the buyer stamp duty which is brilliant. All I can say is a massive thank you to the team at Dexters, you really are the best out there.
Mrs.SP Jun 21
Jamila was lovely! Everything you could want in an agent. Anyone looking around SW ask for her :)
Mr.DC Apr 21
I recently had a very pleasurable property buying experience through George at Dexters. Dexters, as a whole, are very professional (including having a separate team that focusses on the transaction after the offer stage) and I found George to be very open and honest to deal with which gave me the confidence that I knew exactly where I stood at all stages of the transaction. He seemed to have a similar rapport with the seller from my observation when we were in the same room together. In addition his area knowledge is exceptional which comes with a number of years experience. I would definitely recommend him if you're thinking of selling a property.
Mr.GS Apr 21
Rory and the team took on our home after it had been on the market for a while and introduced some fresh energy to secure a sale at a price that worked for us - Thanks to all at Dexters - great job!
Mr.SG Mar 21
Throughout the whole process Gaz was always on-hand for any update or to answer any questions. Dexters have a hand-selected team who work to a high standards and together they ensure customers always have someone to turn to when they need it. They are a cut above the rest and are honest and friendly.
Mr.AK Mar 21
Incredible experience with Dexters. Friendly, helpful and know exactly how to market your property. My house had been on the market for almost a year with another agent.. Moved to Dexters and sold within 2 months! Highly recommended.
Mr.TG Mar 21
We bought our first house through Dexters in Abbeville, Clapham and we were so supported throughout by the whole team. Conor really listened to and understood what we were looking for. When we missed out on a property we'd liked, he took us under his wing and took us to see one just coming on the market because it ticked all of our boxes, as well as a similar property that had been done up so we could really visualise it's potential. The offer process was smooth, and Conor explained everything clearly and was helpful at putting us in touch with solicitors etc as we needed to move quickly. Tal supported us throughout the contract and conveyancing process and was a true hero, working all hours patiently between us and the sellers to help us negotiate what we needed. We had a very tight deadline, which everyone took seriously and we're so grateful to Conor, Tal and team that they worked so hard to help us get everything in place for then. Really thrilled to now be in - thanks Dexters!
Ms.LY Feb 21