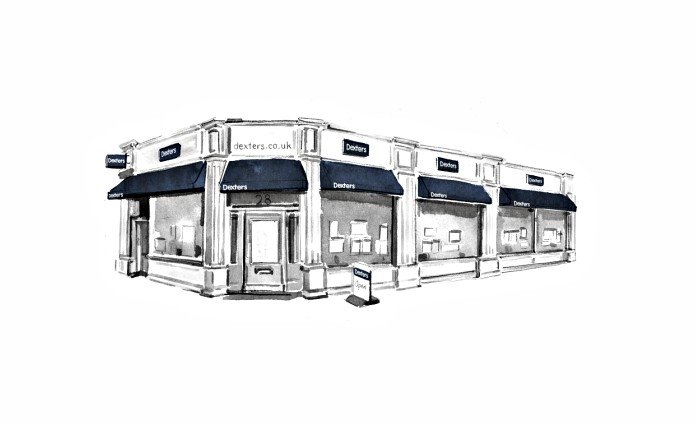 Local property guides
Clapham, Clapham North, Clapham Old Town, Clapham Common, Abbeville Village, Nightingale Triangle, Heaver Estate, Streatham, Streatham Hill, Streatham Vale, Clapham Common Northside
Customer Reviews of Dexters Clapham Estate Agents
Dexters Clapham Estate Agents Customers have rated our service as 5/ 5, based on 131 reviews.
Fantastic service selling my apartment in Abbeville, highly recommend !!!
Mr.DS Sep 21
I had a great experience with the team, who were professional and proactive in helping me with my search - thank you!
Mrs.LW Sep 21
We recently purchased a flat through Dexters Clapham branch. My thanks go to the team for their help and professionalism, and for responding quickly and efficiently to enquiries. Would contact them first if we decide to sell in the future. Thanks
Mrs.KT Sep 21
Worked with Matt W and Tal at Dexters Clapham to sell my Brixton flat. There were naturally some difficulties in selling it during a pandemic, but these two were tenacious in their efforts to book viewings and move the sale forward. I always found them to be very responsive and great at keeping me informed of the latest developments. Would recommend the company to others looking to sell.
Mrs.JT Aug 21
House buying is a stressful business but Dexters were not a source of that stress. Shout to Matt and Tal who were super helpful especially at critical moments.
Mr.OC Aug 21
Jaydene Malyszczuk has been very helpful in my property search :)
Mr.JM Aug 21
Dexters are probably the best local estate agents and I would recommend them. George Underwood is a star and sold my flat in 3 weeks (and they all gave really helpful updates along the way). Responsive and professional. Very pleased I used them.
Ms.MV Aug 21
Saw a few properties with manager Jaydene Malyszczuk. Very helpful and good communication all throughout. Would recommend!
Ms.DG Aug 21
We've been really impressed with Matt Ward from Dexters, Abbeville Road, throughout our purchase. Matt really went above & beyond, from coordinating additional viewings outside his working hours, to supporting in conversations between us & the sellers on a daily basis. Thanks again for helping us push this through so quickly!
Mr.DP Jul 21
I have recently sold my property in Clapham with Dexters and the whole process was smooth and straight forward as they managed the whole process very effectively. The main thing that impressed me was the communication. I had very regular updates and gentle reminders when I had forgotten to send information. Garry in particular was very impressive. Thank you to everyone involved!
Mrs.JG Jul 21