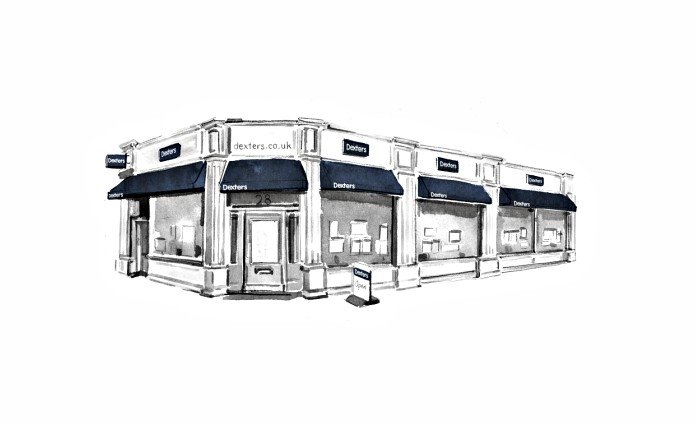 Customer Reviews of Dexters Clapham Estate Agents
Dexters Clapham Estate Agents Customers have rated our service as 5/ 5, based on 82 reviews.
Just completed - Big thanks to Rory and whole team at Abbeville Road Dexters! Attentive support and sage advice delivered throughout the marketing and sale process. The whole team were always very friendly and always incredibly professional!
Ms.JS Mar 20
Both Beth & Gaz worked tirelessly during my property search to help me with my first purchase. Throughout the viewing and negotiation process they were both regularly at hand to answer any questions and give their expert guidance. Would definitely recommend!
Mr.MJ Mar 20
I was shown around a couple of properties by Beth who was superb at providing details of the properties, insight into the local area as well as providing ideas for what you could do with each property. Alongside this she made the whole experience of finding a property fun and I would recommend herself as well as Gazmir if you are looking as a first time buyer in the Clapham area and beyond.
Mr.TH Feb 20
Dealing with both Brittany and Gabriel at Dexters has been an absolute pleasure, they have been both professional but also very human and very charming.
Ms.HW Feb 20
Beth has been wonderfully friendly and helpful with my property hunt - thank you!
Ms.NH Jan 20
Sold my flat in late 2019. Very pleased with the service. We had a sensible and realistic conversation about value and expectations with Rory at appointment. He showed an understanding of the local market and came up with a flexible plan for us. Following this, the sales team led by Gabriel and Leah worked hard and found us a buyer fairly quickly. The continued efforts of Talvinder and the team pushed things through at a pace that suited us. Would sell with them again and recommend them to others.
Mr.JR Jan 20
Following a number of recent viewings I am delighted to report that my first experience of working with Dexters was excellent. The range of properties that my contact Brittany initially suggested was considered sensitively and in consultation with her team colleagues. Importantly the final selections showed that she had worked hard on addressing our particular personal requirements. During our voyage of discovery she looked after us most ably. There was none of the anticipated pressure to get round properties in record time! Thus it was a very worthwhile exercise. As a result the whole experience informed our thinking significantly, allowing us to focus more accurately on our actual needs and modify our search criteria accordingly. Because our time was well spent we were happy to provide Dexters with rapid feedback on the properties seen. Brittany responded to what was quite a tough brief in a very professional way. She was kind, enthusiastic and a real pleasure to work with. Many thanks for the brilliant service. We shall look forward to hearing from you again soon!
Ms.LF Dec 19
Dealing with both Brittany and Gabriel at Dexters has been an absolute pleasure, they have been both professional but also very human and very charming.
Ms.HW Dec 19
From start to finish the service I received was excellent. Jack and Gabriel did a superb job marketing the property. Once an offer was made, Leah and Talvinder managed the process seamlessly thereafter and were professional and proactive. I have no hesitation in recommending them for anyone considering selling a property in South West London.
Mr.DC Nov 19
Dexters has been fantastic, even after I had vacated the apartment. They collected and forwarded on important mail I had received after vacating a property. Highly recommended them, particularly George.
Mr.PS Nov 19