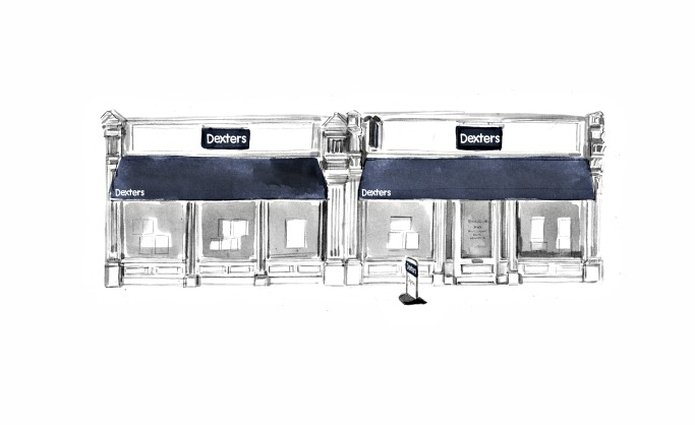 Customer Reviews of Dexters Chiswick Estate Agents
Dexters Chiswick Estate Agents Customers have rated our service as 5/ 5, based on 117 reviews.
Dexters has been amazing and helpful when looking for a new flat. Ginevra was very friendly and professional. She went the extra mile driving us back to the flat in order to measure a few things in order to accommodate our belongings. She also responded our queries promptly, and was quite engaging. Definitely would work with Dexters again in the future!
Mr.DO Apr 21
When I was looking for a flat Ginevra from this office helped me to find one in Chiswick. She was professional and responsive and really helpful with all my questions and queries, also flexible to organise viewings for the flat. Would really recommend her!
Ms.GU Apr 21
I found a perfect place for my family thanks to Kate. She arrange everything perfectly and safe during the viewing, and later she did more than I expected to make the deal. I am very happy with her help. Thank you!
Ms.AS Mar 21
George at Dexters in Chiswick helped our house sale go through really smoothly. He explained the process and provided us with regular updates, being very quick to respond to any questions we had. All in all it was a pleasure to work with Dexters!
Ms.AC Mar 21
I'd like to say a huge thank you to John and all the team at Dexters, Chiswick. From the moment I met John I knew he was the agent for our home, and he went above and beyond on multiple occasions. The sales team are all wonderful and I'd like to give special thanks to George, Kay, Karen and Pam for putting up with me throughout my house sale - they dealt with a heavily pregnant woman trying to sell a house during a pandemic. I will recommend the team to anyone who will listen, and even those who won't. Well done and thank you.
Ms.VL Feb 21
George from the Chiswick office was very responsive and helpful during the sale of our flat in Chiswick. The office generated a good number of viewings for the property and were very transparent throughout the entire process.
Mr.RD Jan 21
The staff at Dexters in Chiswick have been proactive, responsive, friendly and helpful in what has proved to be a complicated sale. They really take your business personally, including the satisfaction of completion. The extensive network also provides a neighbourhood feeling.
Ms.NJ Jan 21
It has been a pleasure working with George Steer in order to get a completion over the line. He was very professional and helpful at all stages of the transaction.
Ms.CH Jan 21
George and Pam were fantastic throughout the process of buying our flat, they were very helpful, professional and responsive. We had a very good experience with them, and they provided us with lots of support. We would definitely recommend Dexters Chiswick Estate Agents and would use them again in the future.
Mr.XQ Jan 21
I highly recommend Dexters Chiswick as it's one of the best estate agencies I have worked with. Our agent Ginevra was extremely helpful and helped us locate a beautiful new built property. She answered all our questions and ensured that we had a tremendous service. If you would like to have a hassle free and smooth home moving experience then Dexters Chiswick is the estate agency for you. Thank you very much Ginny for all your help and in aiding us find our perfect home.
Mr.AH Dec 20