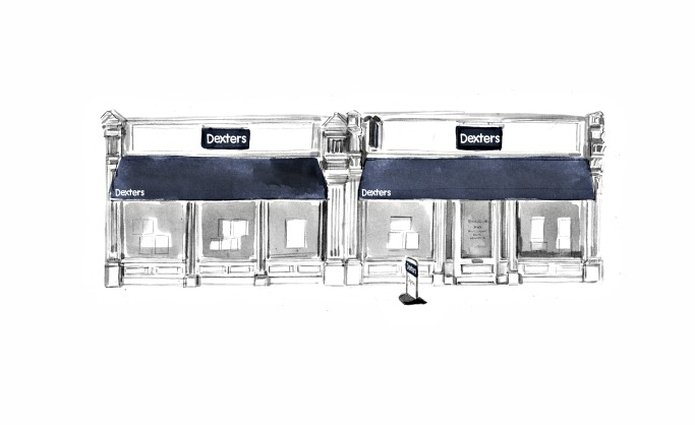 Customer Reviews of Dexters Chiswick Estate Agents
Dexters Chiswick Estate Agents Customers have rated our service as 5/ 5, based on 112 reviews.
It has been a pleasure working with George Steer in order to get a completion over the line. He was very professional and helpful at all stages of the transaction.
Ms.CH Jan 21
George and Pam were fantastic throughout the process of buying our flat, they were very helpful, professional and responsive. We had a very good experience with them, and they provided us with lots of support. We would definitely recommend Dexters Chiswick Estate Agents and would use them again in the future.
Mr.XQ Jan 21
George from the Chiswick office was very responsive and helpful during the sale of our flat in Chiswick. The office generated a good number of viewings for the property and were very transparent throughout the entire process.
Mr.RD Jan 21
The staff at Dexters in Chiswick have been proactive, responsive, friendly and helpful in what has proved to be a complicated sale. They really take your business personally, including the satisfaction of completion. The extensive network also provides a neighbourhood feeling.
Ms.NJ Jan 21
Since Phil and Sacha are dealing with our property we have been highly satisfied with their work. They are both polite, efficient and always ready to act. Sacha has a clear understanding of day today issues and is highly efficient in dealing with them. She responds promptly and professionally.
Mr.KS Dec 20
Dexters Chisick Manager, Kate Stevens was very professional and helpful in working through securing our new property to rent within our critaria and budget! No one came close to Kate's attention to details as she carefully listened to our preferences as a client. Her constant help and updates made the process stress free and smooth in the end. Thank you Kate for your professionalism! Dexters should be proud of you. Well done!
Mr.IA Dec 20
We were shown a lot of suitable properties and had a great experience right the way through making an offer and support getting ready for our move. Natasha was always caring and helpful, ensuring the whole process was easy and comfortable, thanks so much!
Mr.LE Dec 20
Natasha and all the other staff we dealt with have been extremely helpful and kind from the viewing stage to right up to our move in date. Moving can be an extremely stressful process but the Dexters Chiswick team have made it very easy. I would highly recommend them to anyone who is looking for an easy and stress free move.
Ms.LG Dec 20
I highly recommend Dexters Chiswick as it's one of the best estate agencies I have worked with. Our agent Ginevra was extremely helpful and helped us locate a beautiful new built property. She answered all our questions and ensured that we had a tremendous service. If you would like to have a hassle free and smooth home moving experience then Dexters Chiswick is the estate agency for you. Thank you very much Ginny for all your help and in aiding us find our perfect home.
Mr.AH Dec 20
Narayan was one of the most helpful agent I have ever come across. He kindly showed me some properties and guided me very well. I will definetely get in touch with Dexters Chiswick again when I need to rent a property. Thank you very much.
Ms.AG Nov 20