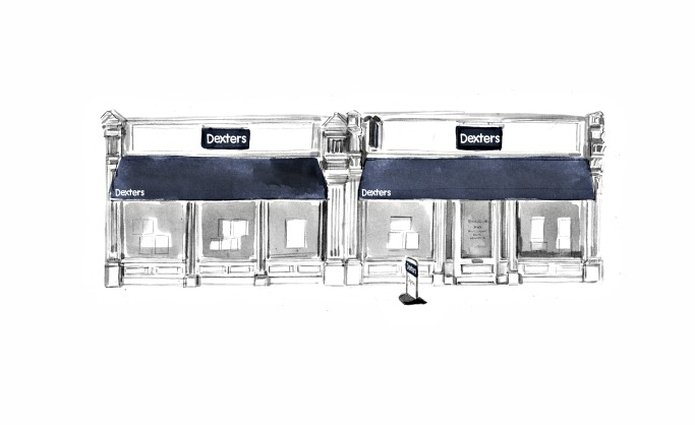 Areas Covered by Dexters Chiswick
Customer Reviews of Dexters Chiswick Estate Agents
Dexters Chiswick Estate Agents Customers have rated our service as 5/ 5, based on 130 reviews.
Many thanks to the excellent team at Dexters Chiswick. Outstanding lettings agents. Nothing is too much trouble, excellent judgment, and highly skilled at their work. Recommended!
Mr.DP Sep 21
I met the team from Dexters when I asked for a valuation for selling my parents house who unfortunately passed away this year. They really know their stuff and was so keen to help that we chose Dexters. I really needed estate agents who I could just depend on and the team came up trumps; from advice, valuation, getting the right price and giving us the right news at the right time. I never needed to call them to chase anything and loved their efficiency and friendly expertise. The team always made themselves available and similarly kept me in touch with any updates and really making sure everything kept moving, right up to exchange, it was great to have support, expertise and be able to get any advice needed throughout. I'm just so impressed! I wish I had more houses to sell!
Mr.FG Sep 21
We brought in Dexters when our previous estate agent was struggling to find us a buyer, and the energy and enthusiasm they threw at the sales process was brilliant and refreshing. The whole team from sale to completion was fantastic and we couldn't have done it without them.
Mr.CR Sep 21
We recently purchased a flat through Dexters. George was our point of contact and he was absolutely superb. He kept us informed at every stage in the process and was a real pleasure to work with.
Mr.JD Aug 21
I use Dexters to manage my property, they are very helpful and respond quickly to any queries I may have. In one instance in particular they were able to use their contractors to get an urgent job done quickly and efficiently - I was extremely happy with their service. I have used them for over 5 years and will continue to do so. My account managers Sylwia and and Nicole have been fantastic.
Mrs.BH Jul 21
Thank you for helping me buy a great property in such a short space of time.
Akshay was extremely helpful throughout the whole process and was able to answer any queries I had and keep me up to date with how it was progressing.
I will definitely be recommending Dexters to friends and family who may be looking to buy or sell a property in the area.
Mr.JC Jul 21
I have used Dexters as my agent to not only sell my flat but they were the agents I purchased my next home from and they have been truly exceptional.
I changed agents after having my flat on for sale with no viewings for several weeks and following Dexters advice I got an acceptable offer within 2 weeks. George and John in the Chiswick office were fantastic and I have no doubt they were cursing me under their breath several times throughout the process but always remained professional, courteous and above all responsive.
I had the pleasure of dealing with Nina in the Twickenham office for my purchase and together we created a lovely little Dexters chain which I am certain enabled me to get the sale and purchase through in the timely and (relatively) stress free manner it happened in.
I would without hesitation recommend Dexters to others and if I come to sell in the future will use them again (I hope that's not for a while though!)
Ms.BJ Jul 21
Amazing service, second to none! Very professional , prompt and thorough sales process. Kay and Karen were outstanding in their attention to detail and would highly recommend them. The completion took place only 7/8 weeks from placing the flat on the market, a job well done! The only estate agents in Chiswick to go to !!!
Ms.KG Jul 21
We were very pleased with our service from Dexters sales team. They made it a much less stressful experience and kept us up to date throughout. Having been with a couple estate agents previously, I really appreciated the honesty Dexters provided and how they managed our expectations. I've often found that most agents will tell you whatever they think you want to hear but this was not the case with Dexters. They were all very professional and honest. I'd recommend them to anyone looking for a good estate agent in the area.
Mr.NN Jul 21
I have recently just rented a flat through Dexters in Chiswick and can genuinely say the service was second to none. I can't thank Kate enough for all her hard work and she went above and beyond to find us the perfect flat. I met a lot of estate agents during the process but will only be recommending Dexters in the future. Thank you so much again!
Mrs.HT Jun 21