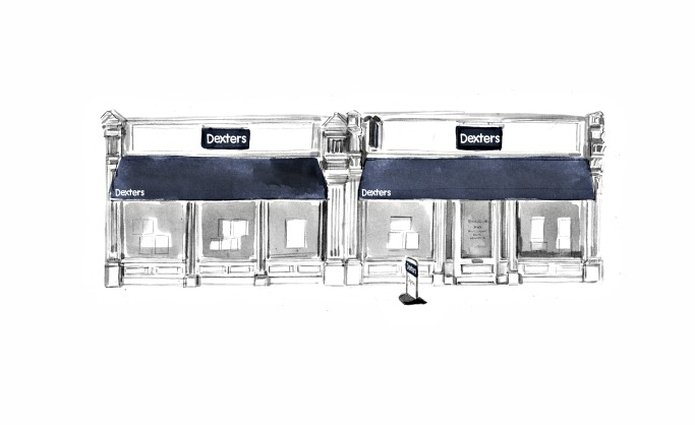 Customer Reviews of Dexters Chiswick Estate Agents
Dexters Chiswick Estate Agents Customers have rated our service as 5/ 5, based on 103 reviews.
Narayan was one of the most helpful agent I have ever come across. He kindly showed me some properties and guided me very well. I will definetely get in touch with Dexters Chiswick again when I need to rent a property. Thank you very much.
Ms.AG Nov 20
The team at the Chiswick Dexters are fantastic! I dealt with John and George exclusively throughout the entire process, both amazing managers. It can be a nerve racking experience selling a house, but they gave me constant reassurance along the way. My quirky house sold in record time thanks to their widespread listing campaign and expansive clientele. I would 100% recommend Dexters to everyone.
Mr.AH Nov 20
Excellent customer service, they helped me find a loving 1 bedroom flat in less than 2 days. Carmel and Natasha were great and super nice. Thank you so much!
Ms.CR Nov 20
Kate and Jess were phenomenal to be honest. Our family moved from States in the middle of pandemic and their professional and organized approach made it easy and stress free to find an amazing place. Can't thank or recommend them enough.
Mr.BA Nov 20
I was assisted by Kate Stevens who was very professional and extremely helpful. Kate was able to help me sort out everything for my new home, and provided me with clear and concise information which helped get everything done with ease. I very happy with everything and would definitely recommend this estate agents.
Mr.AS Nov 20
I had a great experience with Dexters Chiswick branch whilst looking for a place to rent. Especially the manager Kate Stevens, was extremely helpful and made the experience very smooth. She guided me through the whole process with professionalism and understanding. I never thought I would find the perfect place so easily and that I would move in so quickly. Thanks to her and Dexters I'm able to enjoy my new home.
Mr.MJ Oct 20
George who did the viewing and the negotiations with the vendors was friendly, professional and responsive, without being overly pushy. Pam, who took over after we agreed the purchase, was helpful, thorough and pro-active in chasing everyone including solicitors along to get things completed.
Mr.GW Sep 20
Dexters were a huge help in finding a great flat for us after trying many different agencies. Gini was great and really responsive in answering the multitude of questions we had.
Mr.EW Sep 20
Enjoyable and inspiring - two words you'd never usually use to describe moving, but Dexters Chiswick made it possible! Many thanks to Carmel who answered all our questions promptly and made the process as smooth as possible. Highly recommend!
Ms.SS Sep 20
We have just moved into our brand new apartment, and it couldn't have been a smoother process. Jack was professional, as well as highly responsive to our needs, queries and concerns. I am thankful that he was able to aid us throughout our relocation.
Mr.SF Aug 20