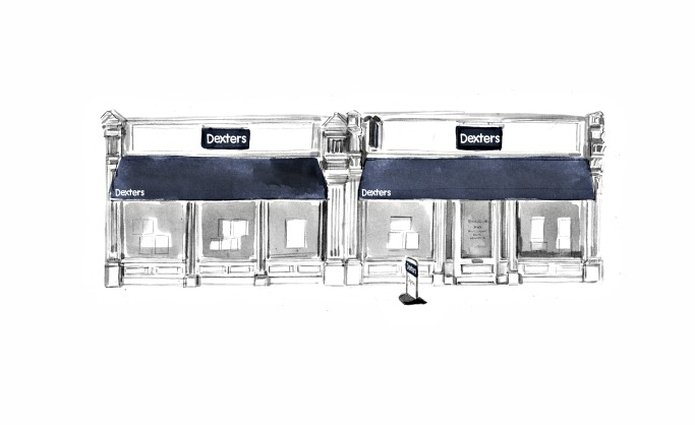 Customer Reviews of Dexters Chiswick Estate Agents
Dexters Chiswick Estate Agents Customers have rated our service as 5/ 5, based on 91 reviews.
Dexters Chiswick was amazing! We got the best service and professionalism from all the staff, in particular from John and George who provided us all their support in our sale and purchase during Covid-19 pandemic situation. Always very kind and available, they were able to make our dreams come true. Always on time when they sent updates and viewing confirmation for our sale. Sincere and fair in property evaluations. We are super happy of our purchase and I would recommend Dexters Chiswick as the best real estate agency I came in contact with to buy and sell a property. Thank you John and George!
Ms.GLG Jul 20
Dexters Chiswick (John and George) have recently sold a flat, completed Tuesday in the midst of Covid 19 and their hard work, attention to detail and sheer professionalism cannot be praised enough. similarly in the previous 6 months Andrew and Natasha effected a letting of a 2 bed flat elsewhere in Chiswick without any heartache or trouble. The Chiswick office is a credit to your organisation, many thanks.
Mr.AC Apr 20
After registering with pretty much every estate agent in Chiswick, Dexters were by far the best and Natasha in particular has been a total dream! They paid great attention to what we were looking for and sent us lots of relevant properties within our budget/requirements. Natasha was so accommodating when it came to arranging viewings, sorting paperwork and everything else, making the whole process seem so easy. Thanks to Natasha we found a super new home. I 100% recommend Dexters Chiswick!
Ms.NK Mar 20
The Lettings Team at Dexters in Chiswick is brilliant. I've liaised with Andrew, Natasha & Kate over the last few years & they are exceptional from start to finish offering a bang on service & making things as smooth as possible for clients.
Ms.NC Mar 20
My house in Strand on the Green, W4 was on the market with 2 other estate agents for over 8 months without any offers or second viewings. Luke from Dexters showed great initiative when he knocked on my door to offer their service. He made lots of promises about a number of interested buyers and how they could sell it for me (I thought, 'I've heard this before' having been very let down by the poor service and arrogance of another agent) but sure enough, he was true to his word and booked over 15 viewings and found me a buyer - all within 2 weeks of them marketing the property. I would not hesitate to recommend Dexters and wish I'd appointed them months ago. Luke has worked hard and professionally throughout, acting swiftly to sell my house.
Ms.GE Feb 20
I used Dexters Chiswick to sell the flat in Chiswick. I chose Dexters from the previous good experience from the Dexters Ealing and their extensive customer book shared among several offices in West London that was critical for the sales process in the currently challenging market. I have dealt with George and Toby. They have been flexible and proactive but sometimes lacking creative sales approach ideas.
Ms.IS Jan 20
I have been happy with the services of Dexters Chiswick. They were professional and efficient. Eric helped us to find the right property and Kate helped us to finalise the renting process. She was always available to answer our questions and the whole process went very smoothly. I would not hesitate to recommend Dexters to anyone looking for property in Chiswick!
Ms.AZ Jan 20
There are many Estate Agents to choose from in Chiswick, but few consultants who exemplify the professionalism and integrity of those agencies: George - Senior Sales Consultant of Dexters on the Chiswick High Road - is one of them. From the moment we walked into Dexters, right up to the collection of our keys, we felt completely at ease by the service we were given and very well informed of all matters along the whole journey. Our only regret is that it may be some time before we have another chance to buy such a gorgeous property from George again! But if anyone asks for a referral we will always suggest George first and foremost. Apart from being warm, patient and friendly, his rare integrity was he his upmost quality. With tremendous gratitude, Paul & Kirtie
Mr.PT Dec 19
Professional service and dedicated staff, who always meet client needs. Well done to all at the Chiewick Office.
Ms.JG Dec 19
Superb service, managed the sale and my expectations from initial meeting to completion.
Mr.IG Dec 19