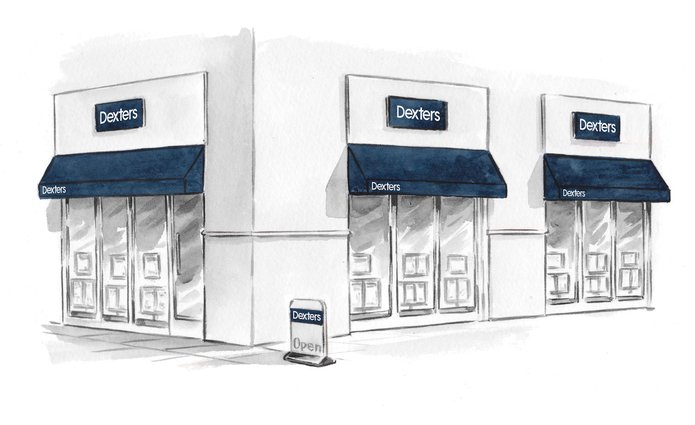 Customer Reviews of Dexters Chelsea Harbour Estate Agents
Dexters Chelsea Harbour Estate Agents Customers have rated our service as 5/ 5, based on 39 reviews.
An incredibly efficient, professional and personable team!
M.s K.H Oct 21
What a fantastic service! Dexters found me an excellent tenant in under 2 days! They are a pleasure to work with and take care of everything. The whole process was hassle-free due to their responsiveness and knowledge of the property market and procedures when letting a property.
Ms M.D.P Oct 21
We are pleased with the excellent service by Dexters who were easily contactable and professional throughout. We will certainly recommend them to other landlords.
Mr.CC Sep 21
It has been a great pleasure to work with the team at Dexters! They found us some fantastic tenants in under 2 days and, thanks to their knowledge and expertise, the whole process has been pleasant and stress-free. Will has always been extremely responsive and patient and answers my numerous queries in a very friendly but professional manner. I cannot recommend Dexters Chelsea Harbour highly enough!
Mrs.MS Sep 21
Dexters were the perfect agents for us. After dealing with countless others who would reply slow or did not seem interested, They were was so helpful in securing our apartment, so much so, our offer was accepted within a week. I would highly recommend anyone to use them for the difficult process of renting in London. They will go above and beyond to help you find exactly what you're looking for. Very satisfied!
Mrs.DG Sep 21
Dexters Chelsea Harbour provide simply excellent and personal service. From the starting point when viewing properties with Dominique - she is simply a great person to deal with, always professional, on time and honest - to the end. Once we rented the property, we started liaising with Caroline, the property manager, who yet again, did not disappoint, she has been fantastic. Caroline is always prompt to help, she is very responsive, even if it is to say "I will find out"... She goes above and beyond to ensure you are happy and all the issues you may have are sorted. So far they have been great. Thank you Dominique and Caroline for providing such a great service, it certainly does not go unnoticed!
Mrs.PS Aug 21
Quick to find a good tenant for me and in particular William Fowler was quick to attend to issues and answer queries.
Mr.AB Aug 21
As we had just moved to London, We were very lucky to have Dominique Rossi assist us in our property hunt. She was extremely professional, accommodating, and responsive.
Dominique had helped us find an accommodation that suited our needs and requirements. Throughout the whole process, she kept us well-informed at all times and ensured everything was up to the mark.
Because of kind and patient agents like Dominique, I trust Dexters are in good hands and I highly recommend using them.
Mr.NA Aug 21
Good service. Very quick to find the tenant at a satisfying price. Recommend for sure.
Ms.JW Jul 21
We were very impressed with the professionalism and help we received from Dexters especially Caroline and Will. They secured an excellent tenant and helped us through the entire process efficiently and quickly.
Looking forward to a continued good relationship.chels
Mrs.DP Jun 21