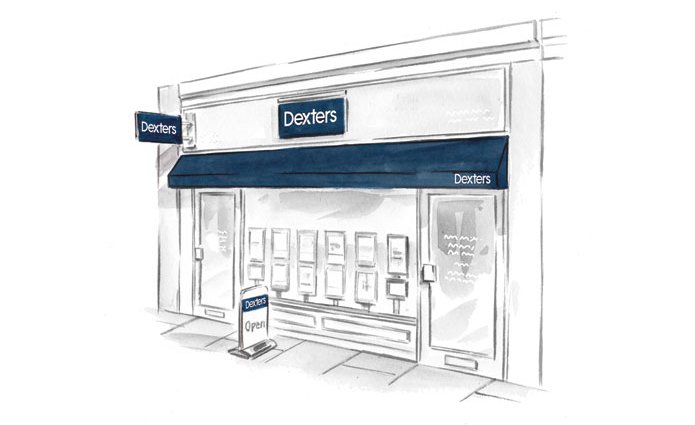 To see points of interest and information on local schools, please use the buttons at the bottom of the map.
Local property guides
Tufnell Park, Archway, Camden Town, Crouch End, Dartmouth Park, Elthorne Park, Finsbury Park, Gospel Oak, Highgate, Holloway, Muswell Hill, East Finchley, Whitehall Park, Stoke Newington
Customer Reviews of Dexters Kentish Town & Camden Estate Agents
Dexters Kentish Town & Camden Estate Agents Customers have rated our service as 5/ 5, based on 37 reviews.
I was delighted by the highly profession service provided by Elliott Leslie from Dexters, Kentish Town . As an experienced real estate professional, Elliott has great insights into the market and behaviours, but importantly also has a great knack and patience for understanding the buyers' requirement and matching that to properties. It was a pleasure working with Elliott and I highly recommend Elliott and Dexters Kentish Town if on a property search in that area.
Mr.YC Jun 21
Simon Ward of Dexters has been so helpful in our house hunt! We highly recommend Dexters and if you're lucky enough to get Simon - even better. Thanks for all your help!
Ms.AW Jun 21
Aydan and Bradley, the agents we were in contact with at Dexters Kentish Town were extremely helpful and professional. They were incredibly responsive, even out of office hours, in order to facilitate the process as quickly and as easily as possible. They were very understanding in regards to all our requests / enquiries and happy to go above and beyond in order to make sure we were put at ease within the process. I would also like to comment that they exhibited a high level of patience when necessary. Would definitely recommend, and would be happy to work with again!
Ms.KAR Jun 21
Bradley and his team have been extremely helpful and professional throughout the whole process. I've always had quick responses and any issues and queries were also dealt with quite quickly and efficiently. Overall Bradley and his team have been very helpful and I would highly recommend them.
Ms.HW Jun 21
A big thank you to Gareth for helping me secure my flat. He's the perfect consultant; calm, proactive and an expert on his subject matter. He is a very safe pair of hands and I would highly recommend working with him.
Ms.SP Apr 21
I was delighted with the service and quality of care given by Aydan and would definitely use his services again when required.
Mr.TI Apr 21
Ive moved houses multiple times in my life and I have never encountered someone as helpful as Adam he's helped me and my wife extensivley and always goes the extra mile you can tell he's passionate about his work from his energy! He's a great credit to Dexters and me and my wife coudnt recommend him anymore he has great knowledge on the local area! Thanks Adam for all your help so far.
Mr.FT Mar 21
We worked with Aydan - and we were impressed through and though. In an industry where some of the people you meet are clearly interested in putting bodies in spaces, not helping people find the right place – Aydan was a beacon of integrity and goodwill. I imagine if you were a west ham supporter and he was an arsenal fan, he would set aside those differences and be a great team mate in your property search. I bet Dexter himself sees a lot of his younger self in Aydan!
Ms.DS Mar 21
Highly recommend. Dealt with Ben who was efficient, knowledgeable about the area and really responsive to any questions I had. Great experience and would use again.
Ms.HS Feb 21
I have dealt with Ben he is the most proactive estate agent I have dealt with in sometime. Ben always rings after a viewing to see what I felt. For anyone selling a property his tenacity, doggedness and excellent communication skills are such a positive asset. It has been a pleasure dealing with him.
Mr.SD Jan 21