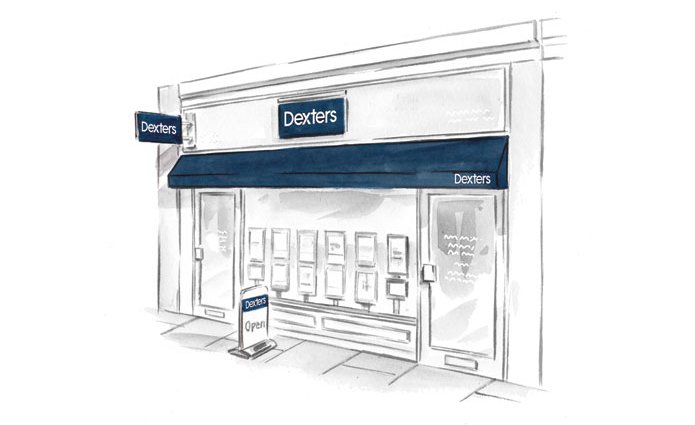 Local property guides
Tufnell Park, Archway, Camden Town, Crouch End, Dartmouth Park, Elthorne Park, Finsbury Park, Gospel Oak, Highgate, Holloway, Whitehall Park, Stoke Newington
Customer Reviews of Dexters Kentish Town & Camden Estate Agents
Dexters Kentish Town & Camden Estate Agents Customers have rated our service as 5/ 5, based on 44 reviews.
I recently rented out a property in Islington through Dexters and i have had a very positive experience. All the staff who have had dealings with us have been wonderfully helpful but i would like to highlight Gareth and Ayden who have been an absolute pleasure to meet and deal with. The response they generated really surprised me because they were relentless in the number of viewings the did to find the perfect professional tenants.
I would definitely recommend Dexters Kentish Town & Camden estate agents for anybody wishing to let their properties.
Mrs.MB Aug 21
We are in negotiations to purchase a freehold property in Kentish Town. Simon Ward and Adam Grossman with Dexters are acting as sellers' agents. They have both been highly professional, accommodating, and responsive.
Mr.JB Aug 21
Really easy to book a viewing. Very helpful and accommodating.
Ms.SB Jul 21
Dexters helped me to rent a flat in London and I am extremely satisfied with their service. One of the managers I've communicated with is Aydan - he is extremely supportive and he has addressed all my queries in a professional and timely manner. Aydan is someone who will go an extra mile for the client. His communication and customer service skills are excellent, I always felt heard and supported. Many thanks to Aydan for making my rental experience hassle-free!
Ms.NN Jul 21
Dexters and in particular Adam Grossman at Kentish Town did an outstanding job in selling our home.
He was great at responding to our numerous calls and communicated well, keeping us in the loop at all stages - so important when you're in the mele of selling and buying!
Mr.RK Jul 21
As a first time buyer I was really nervous about visiting an estate agents. I spoke with Chloe Tansley and she was so sweet and professional. She showed me all of my options in a really manageable way. I never write reviews but I just had to because I was treated so well! Thank you so much Chloe!
Ms.LR Jul 21
Really professional service, found me a great property to buy in very little time. Quality listings and a really smooth service. Shout out to Elliot Leslie in particular, who was my agent throughout. Would recommend!
Mr.TA Jul 21
I was delighted by the highly profession service provided by Elliott Leslie from Dexters, Kentish Town . As an experienced real estate professional, Elliott has great insights into the market and behaviours, but importantly also has a great knack and patience for understanding the buyers' requirement and matching that to properties. It was a pleasure working with Elliott and I highly recommend Elliott and Dexters Kentish Town if on a property search in that area.
Mr.YC Jun 21
Simon Ward of Dexters has been so helpful in our house hunt! We highly recommend Dexters and if you're lucky enough to get Simon - even better. Thanks for all your help!
Ms.AW Jun 21
Aydan and Bradley, the agents we were in contact with at Dexters Kentish Town were extremely helpful and professional. They were incredibly responsive, even out of office hours, in order to facilitate the process as quickly and as easily as possible. They were very understanding in regards to all our requests / enquiries and happy to go above and beyond in order to make sure we were put at ease within the process. I would also like to comment that they exhibited a high level of patience when necessary. Would definitely recommend, and would be happy to work with again!
Ms.KAR Jun 21