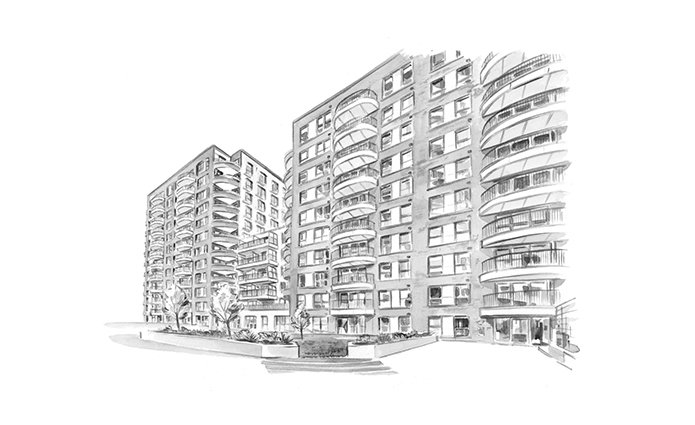 Dexters Oaklands Rise Estate Agents
Marketing Suite, 3 Easton Court, 4 Green Street, London, NW10 6FH
Browse:
Properties to Rent
Areas Covered by Dexters Oaklands Rise
Customer Reviews of Dexters Oaklands Rise Estate Agents
Dexters Oaklands Rise Estate Agents Customers have rated our service as 5/ 5, based on 16 reviews.
Great flats with a amazing roof top area , the agents Arjun and Reggie were extremely helpful with everything , would definitely recommend moving here!
Mrs.NR Aug 21
Had a very positive viewing experience of Oaklands Rise with Dexters dealing with both Reggie and Tom. Reggie took plenty of time to show us around multiple units and the facilities and was very pleasant to be around. At no point was there any undue pressure to sign a lease or rush a decision and both Reggie and Tom were very communicative and helpful throughout. Top class professionals and easily the nicest experience I've had with traditional estate agents :)
Mr.SO Aug 21
Reggie was amazing! He did everything to help me find a flat, and always found solutions! Without him I wouldn't have had the opportunity to find a flat at NWX Residences.
Ms.IH Aug 21
Reggie is very responsive and made my viewing experience even better with his attitude, great service Reggie!
Mr.IK Aug 21
Reggie was very helpful whenever I had questions regarding NWX Residences. He was knowledgeable about the apartment, the surrounding areas, and was quick to reply to any questions I had. He made the whole process of renting an apartment very smooth.
Definitely happy with Reggie's professionalism.
Mr.ZV Aug 21
Had a very smooth and speedy process from the start to finish. Very honest and transparent with our options and I appreciate the fact that everything was straight forward. Great viewing experience with Reggie. We never felt pressured to make any decisions we were not ready for. Excellent professionalism and services from Tom.
Mr.NOO Jun 21
Reggie was a very professional agent and we had a fantastic viewing experience. All the information we required was presented to us in an efficient and friendly way. Recommended!
Ms.CN Jun 21
Excellent service from Tom - really professional, genuine advice to help identify a property at this exciting new development. Great job guys!
Mr.HS Jun 21
Dexters just helped us buy our first flat. The whole process from viewing to exchange of contracts took less than two months and we were always guided on next steps and kept updated the whole time. We cannot recommend their services more.
Mr.AER Apr 21
5 star service! The team were very knowledgable and helpful throughout the whole process. Helping me achieve an amazing price for my property - Would highly recommend.
Mr.RB Apr 21